August 20, 2017 Repositioning
Ogallala, Nebraska
Not much noteworthy occurred this day other than we got into a little bit of trouble at the Red Willow Reservoir. Apparently, you're supposed to pay a visitor fee when entering the park, but we did not notice the sign, and typically, such places have a shack or an entrance building located in the middle of the road where the admission fees are charged. The ranger let us off with a warning, and all was good.
We had lunch at the Lighthouse Marina & Grill located in the northern part of the park. The patty melt sandwiches were really great.
We made a stop at the Walmart Supercenter in McCook to get some food we could snack on while waiting for the eclipse. We expected all the restaurants to be extremely busy, and we were expecting to end up in a remote area to view the eclipse, anyway.
After our stop, we meandered up to Ogallala, stopping to film a train along the way, just west of Trenton. We enjoyed dinner at the Spur restaurant adjacent to the Stagecoach Inn, where we spent the night.
EV travel: 150 miles total is within the range of my EV, but there are no listed Level 2 charging locations along the route. Would search around for RV parks with 50 amp electrical hookups.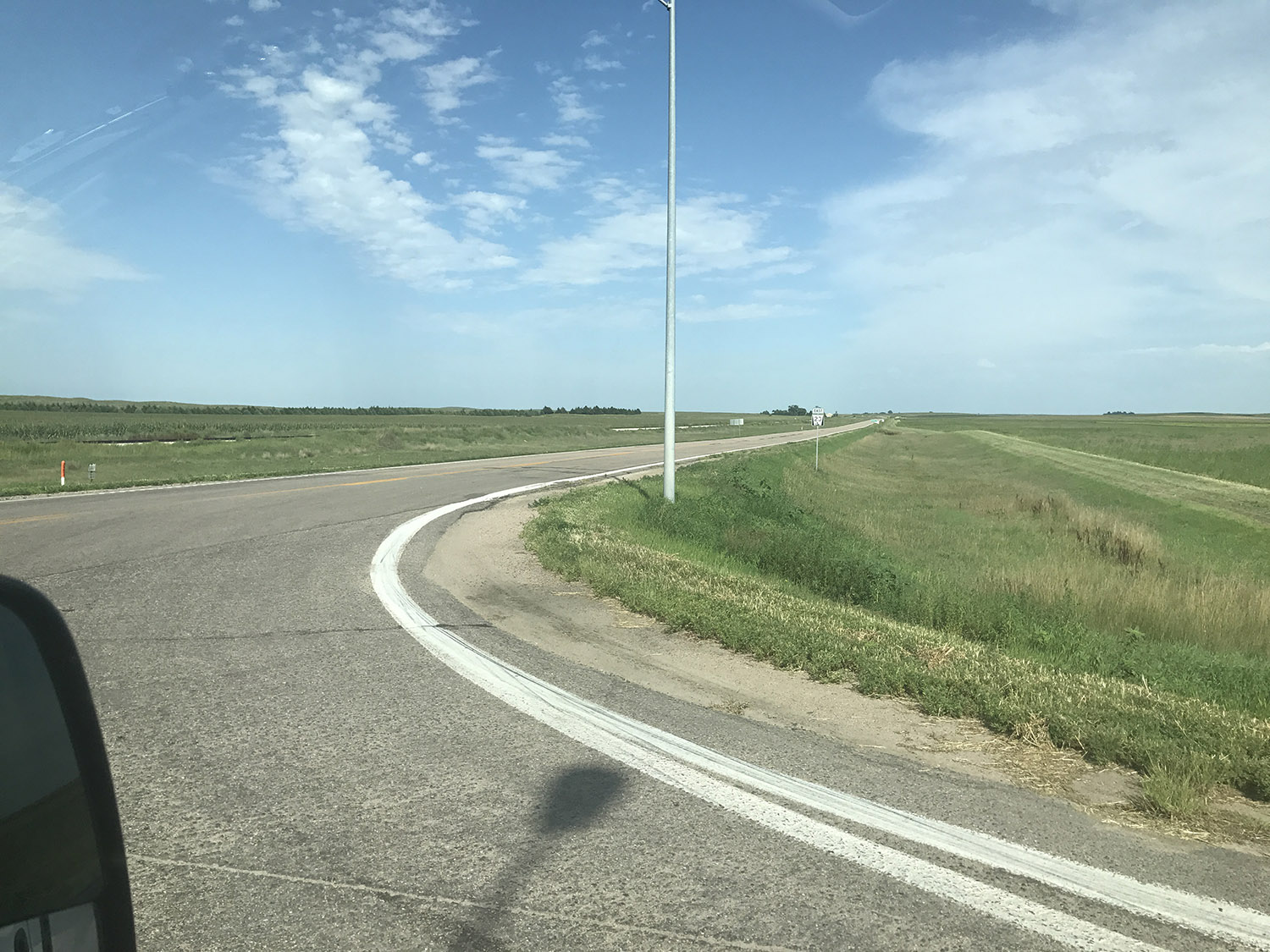 The Nebraska roads were apparently not overcrowded prior to the eclipse. Intersection of 23 and 61 south of Ogallala.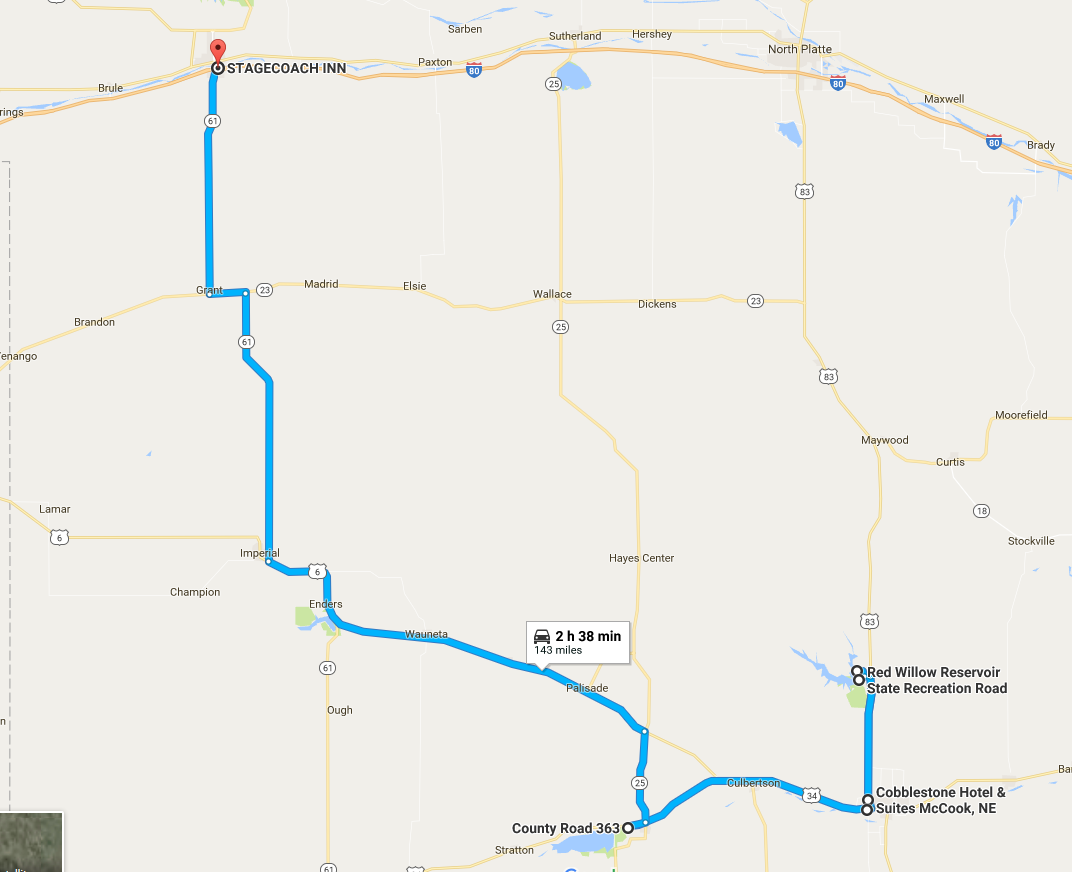 Our travels for the day.
Back to Storm Chases | Home