August 18, 2017 Sunset to Night Transition
Monument Rocks in Kansas
With no significant storms forecast within a reasonable drive, we started meandering north towards our eclipse area and possible storms for August 19. We took a nice road up the western part of Kansas (I think it was Hwy 27) and then took Highway 96 east to Scott City. We stopped to scout out a spot at Monument Rocks, then checked into our hotel in Oakley, KS. We drove back out to Monument Rocks and took pictures of the sunset and of the daylight to nighttime transition, watching the Milky Way appear out of the twilight.
Food and lodging: stayed at the Sleep Inn & Suites. Lunch?? Ate late dinner at the travel center across the street.
Long range EVs: the trip on the actual route would not have been possible because of no listed charging (although one could search). A route through Garden City would have provided Level 2 charging in Garden City, and I would have skipped the trip to Oakley and back to Monument Rocks. I also would have had to stay somewhere other than Borger, although there are a few RV parks there.
The sun setting underneath the arch.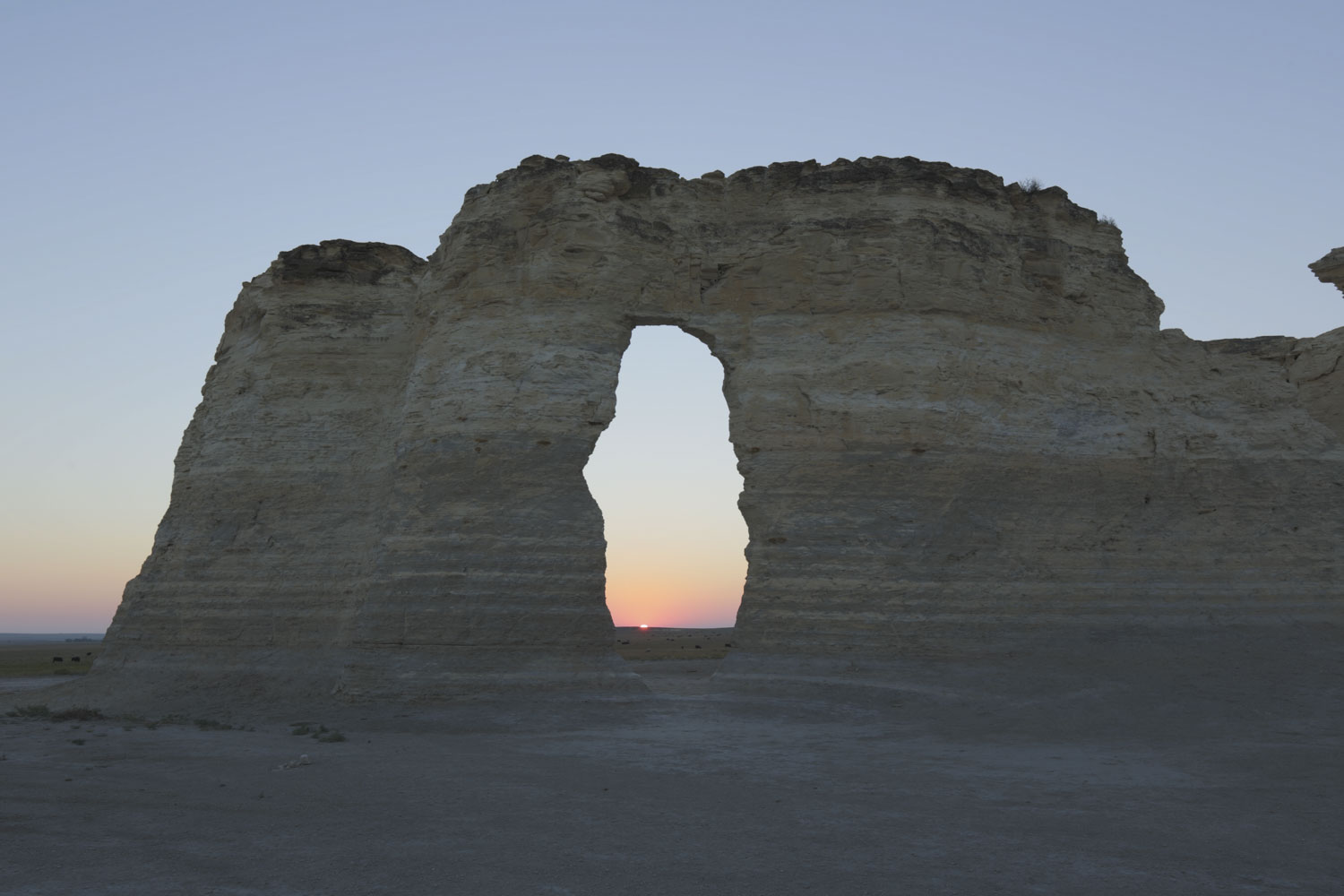 Last bit of sun for the day.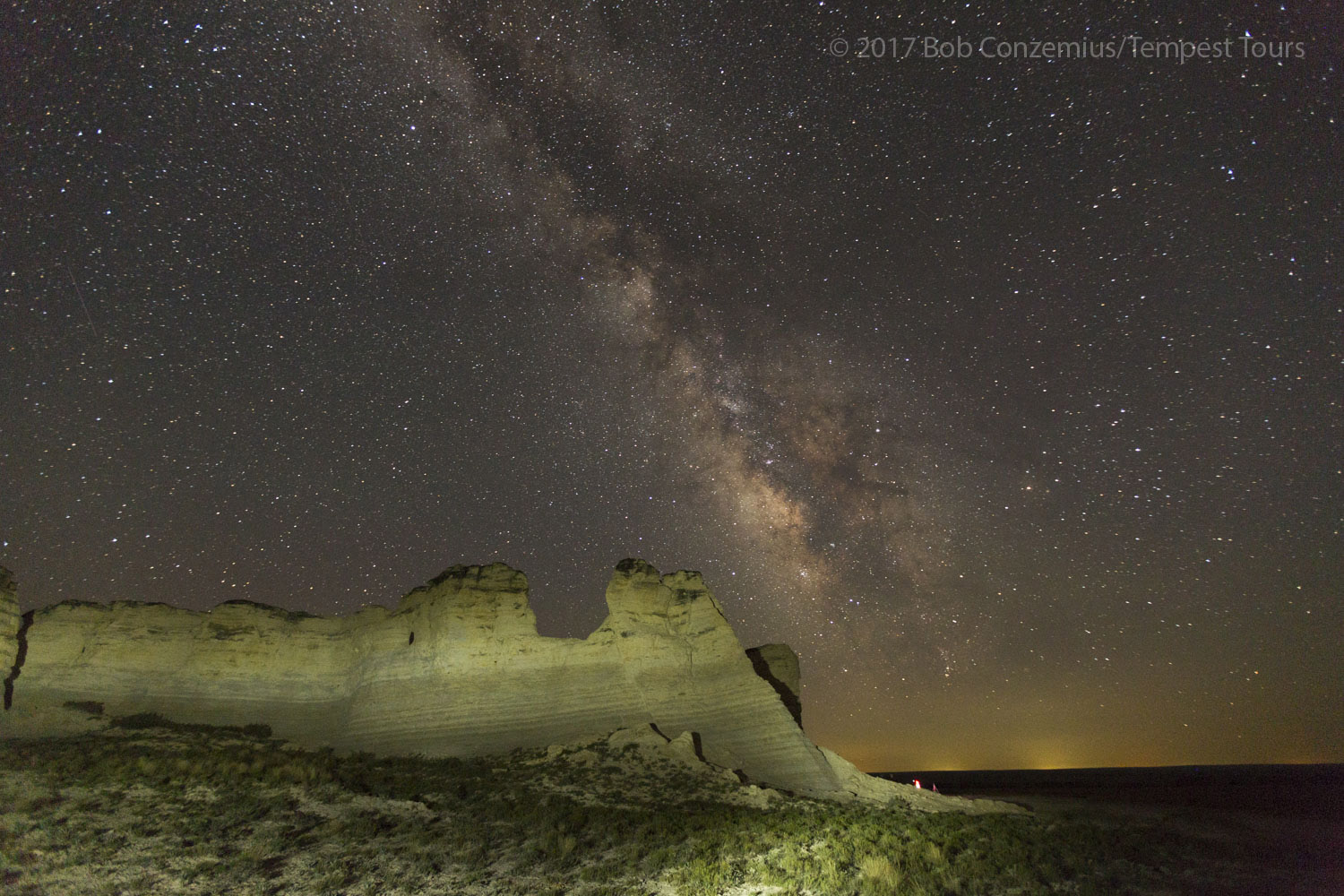 Light painting the rocks and the Milky Way to the south.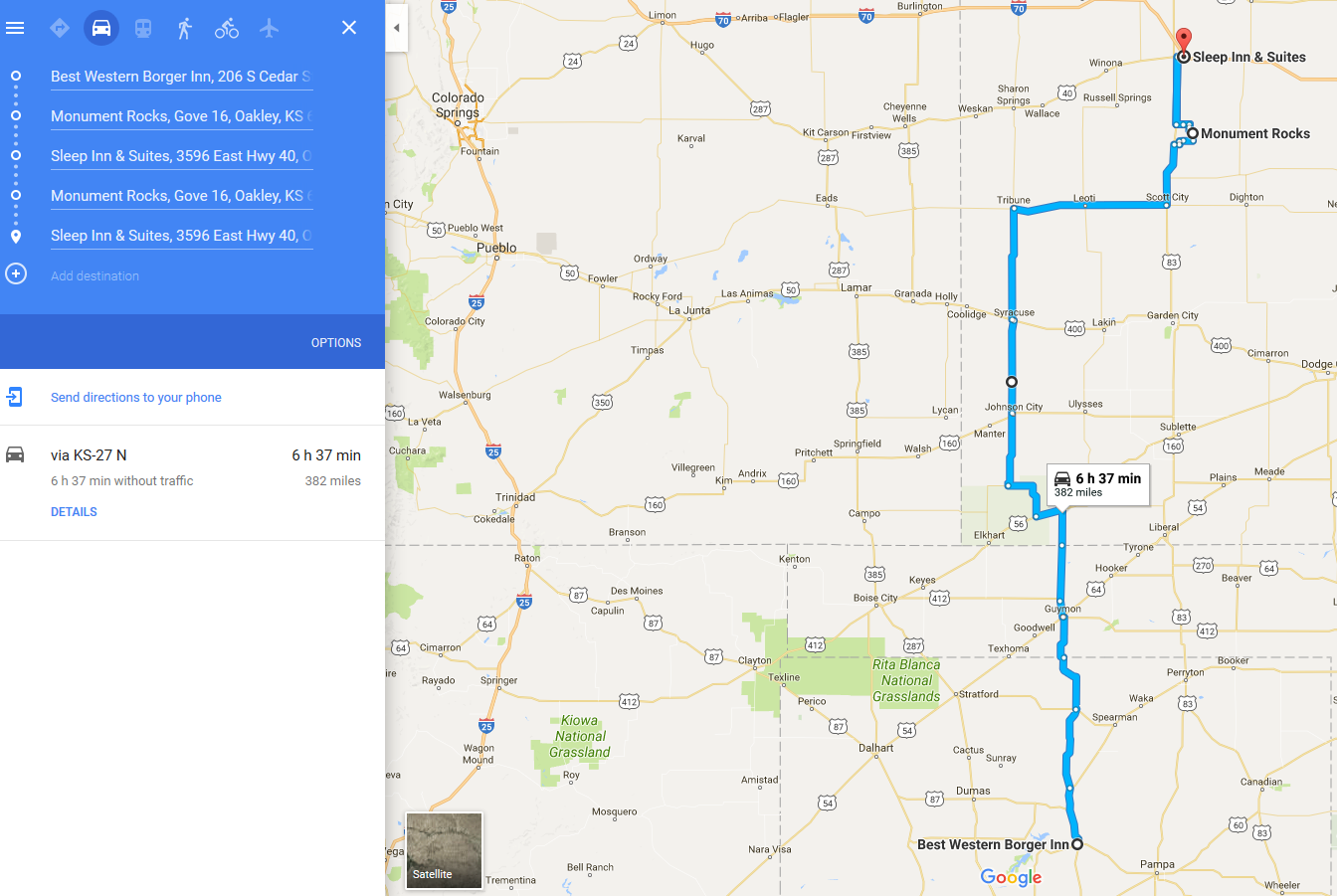 Our approximate route for the day.
Back to Storm Chases | Home