Southeastern North Dakota Squall Line
July 10, 2011
I targeted eastern North Dakota for my chase today. The forcing looked rather strong for storms to develop, but it was a bit too strong for discrete storms. The storms quickly merged and became an MCS (mesoscale convective system). They accelerated to the east and were soon moving as fast as I could drive. When my road options no longer allowed me to keep this speed, the storms overtook me, and I had to wait for the squall line to pass.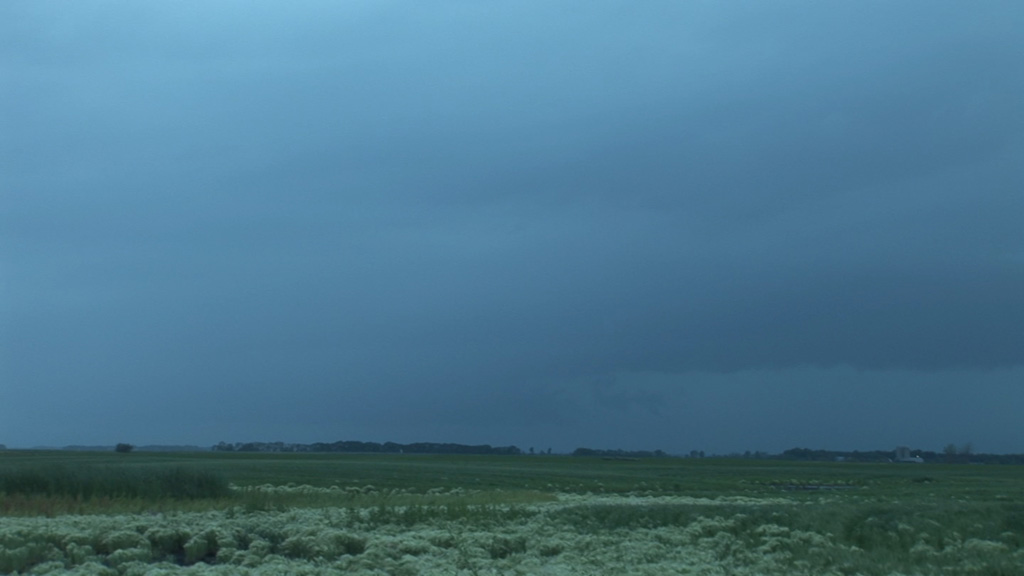 The first storm southwest of Lisbon. This cell is tornado-warned, but contrast is poor. You can barely make out a wall cloud.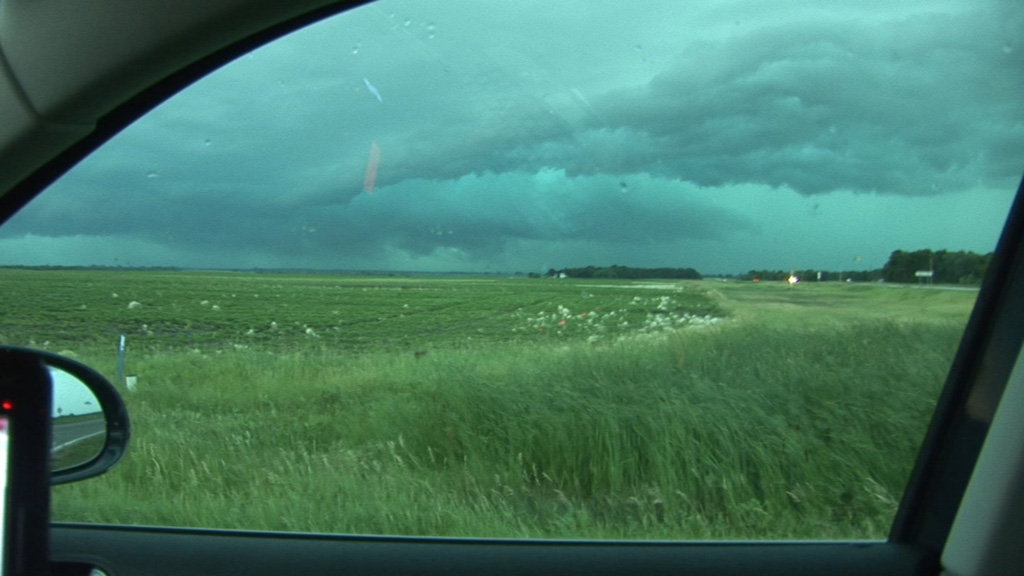 Looking west from near Stirum, SD. The storms approaching me are in a line, and I am looking into a notch in the line.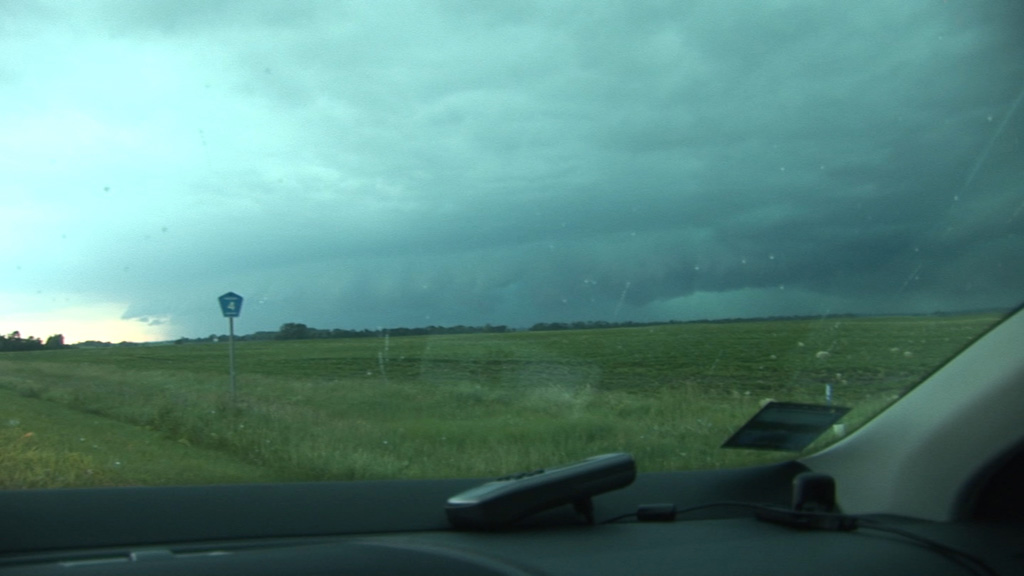 Looking south-southwest at the bowing portion of the line. Estimated 120 mph winds are occurring in there.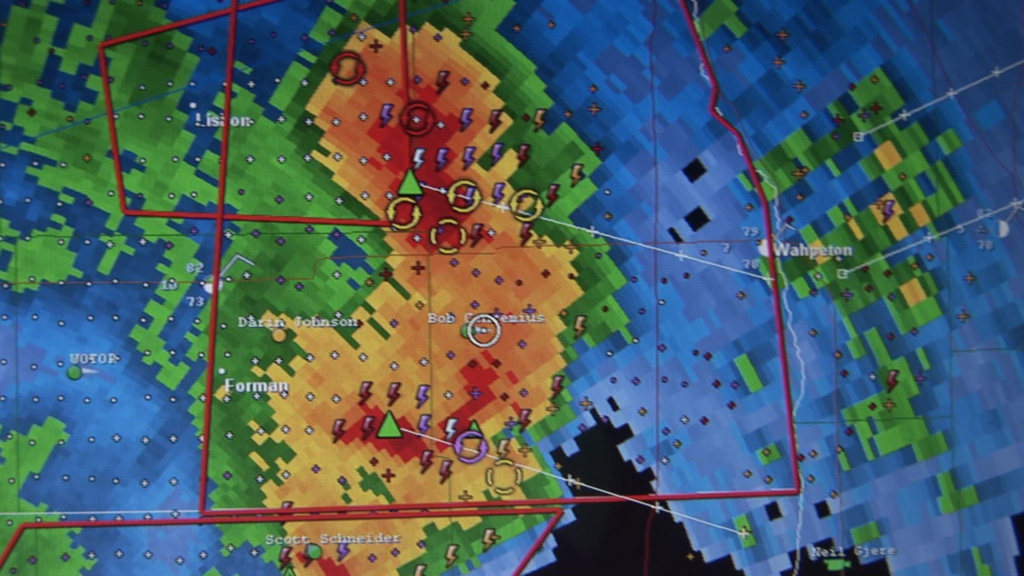 Lack of road options and fast-moving storms to my north, south, and west soon rendered me cored.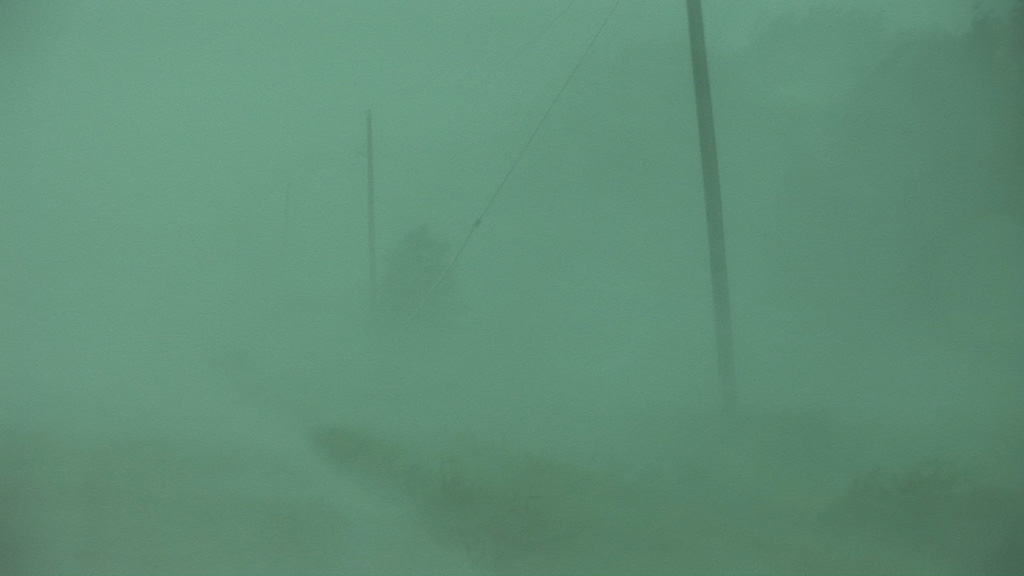 This is what the core (see radar image above) looks like.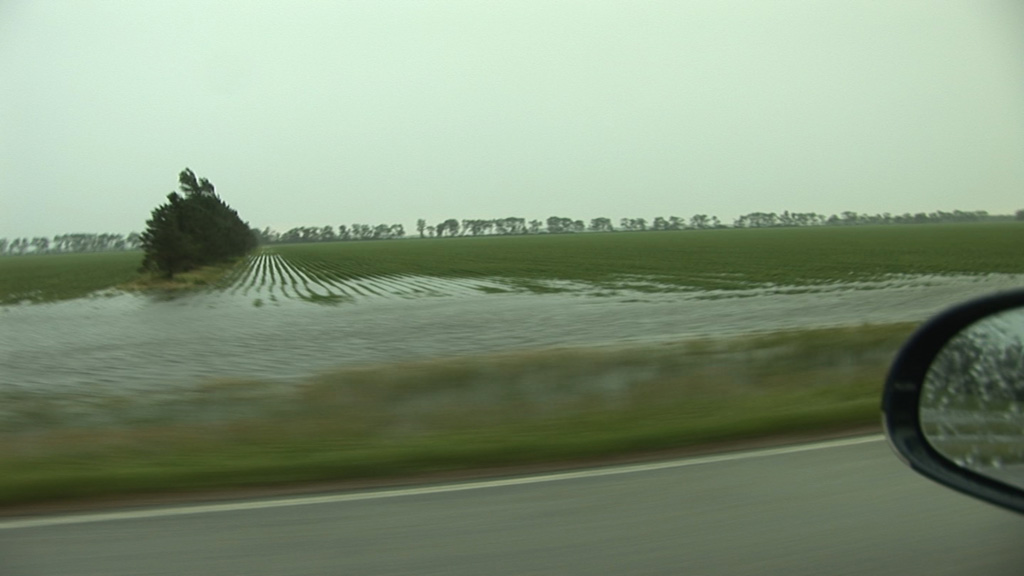 After the storm passed, this view was one that is becoming typical of eastern North Dakota-- lots of water.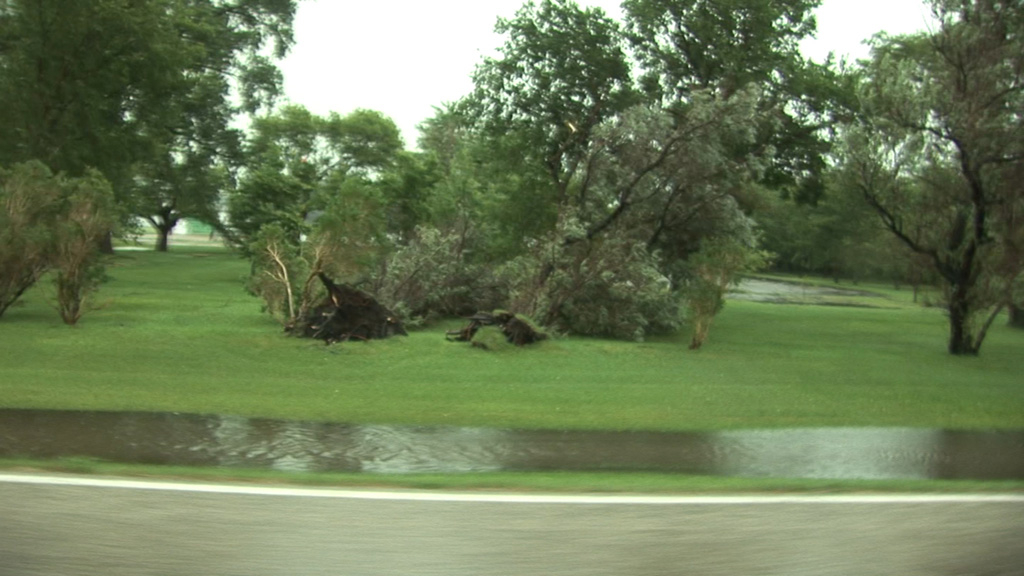 Trees were knocked over in one of the farmsteads.

Near Detroit Lakes, MN looking at the back side of the line.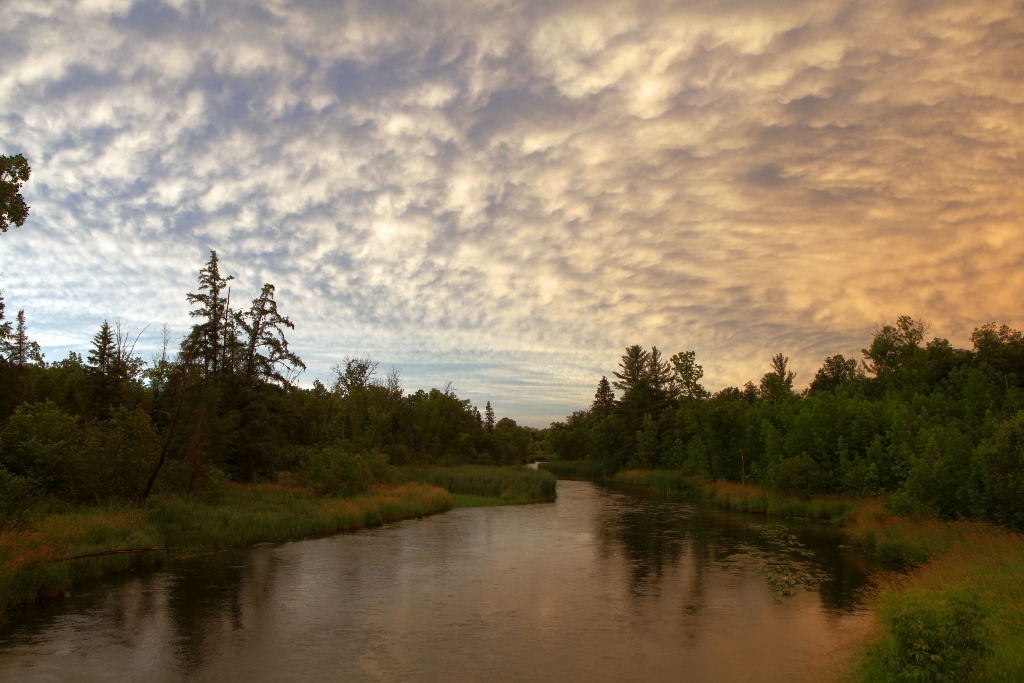 Ottertail River just east of Detroit Lakes. I did not use HDR here. I manually combined two images at different exposures in order to bring out the sky and the ground at the same time.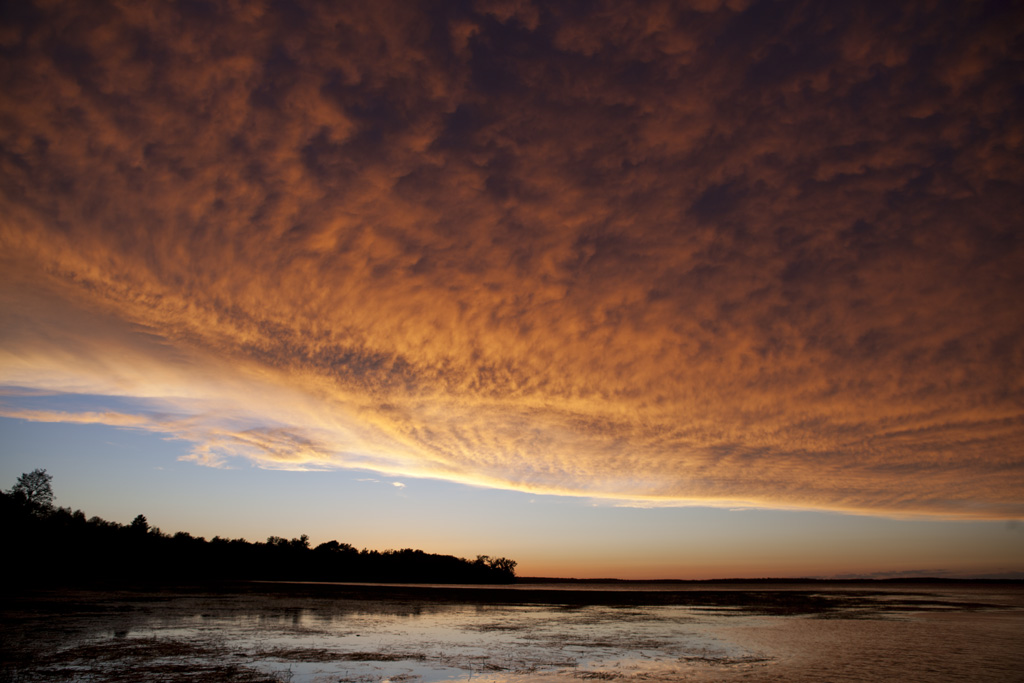 Unaltered image of the sunset over Height of Land Lake.
---