June 24, 2014
Colorado/Wyoming Border Storms.
We expected a little more activity today, but again, the storms were mostly left-moving storms or barely severe. We favored those in northern Colorado due to the location of the risk area for Day 2, which was farther north into Wyoming. There was one left-moving storm that moved into Wyoming, dropping some fairly large hail, but we elected not to drive after that, hoping for a right moving storm, which never materialized.
Due to most hotels being full in Cheyenne, we spent the night in Scottsbluff, Nebraska.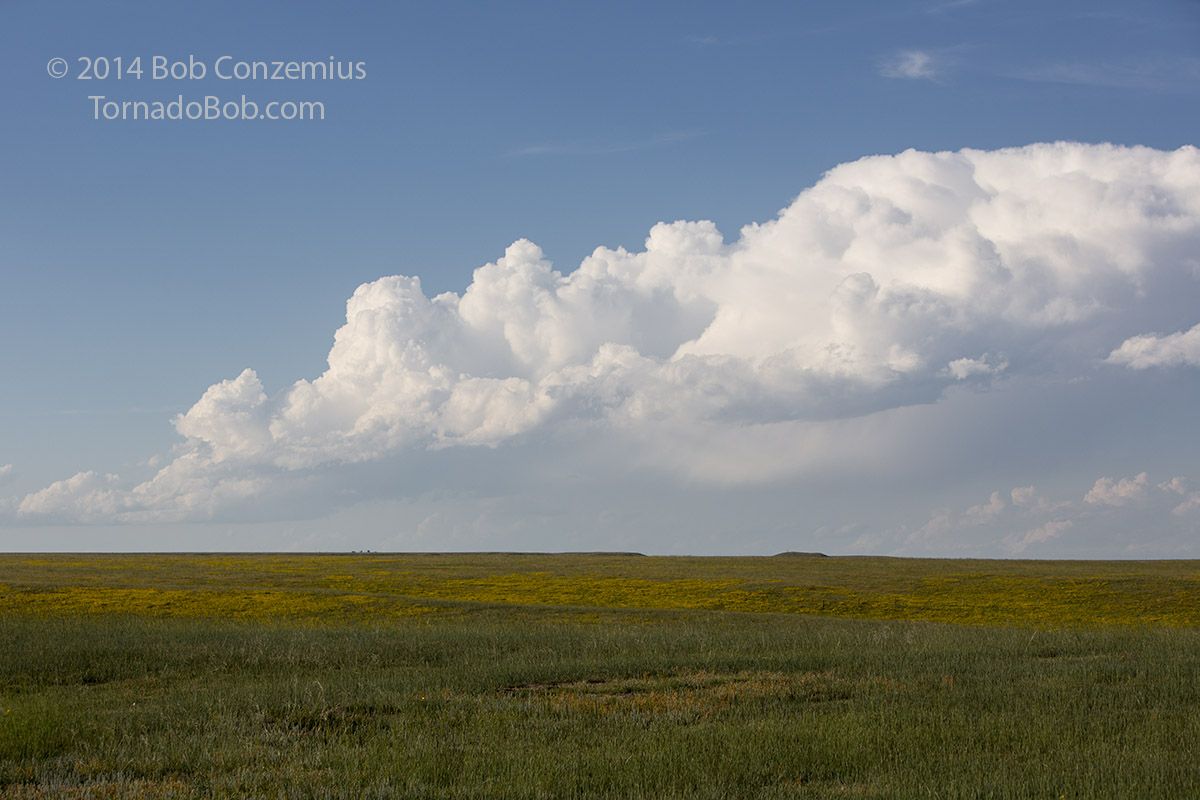 Cumulonimbus on the Colorado/Wyoming border just southeast of Cheyenne..
Back to Storm Chases | Home