April 27, 2016 Repositioning
There were opportunities to chase much farther north and east from Iowa to Arkansas, but we liked the chasing and photographic prospects for Day 2 a lot better, so we repositioned for the Day 2 storms instead of chasing. Had we decided to chase in Iowa (we did not think it looked very good with temperatures in the 50s), we might have found a couple brief, weak tornadoes with some very low-based thunderstorms there. Looking back at our departure times, it's highly unlikely we would have arrived in time for the tornadoes.
We had breakfast across the highway at the IHOP restaurant (remember-- pancakes are very sweet) and then took a leisurely route through northern Oklahoma. This time, Phil's Bar-B-Que in Enid was open for lunch. We stopped at Gloss Mountain State Park to do some photography, and we also stopped at a run-down house west of Arnett, OK. We drove through Chuck Doswell's chase route in Pampa (from June 8, 1995) and stayed the night at the Best Western Northgate Inn in Pampa. Next door was a Texas Rose Steakhouse, where the wait staff were very efficient, and we had a wonderful steak dinner (very nice fresh-baked rolls). After dinner, we gathered for a showing of some of Bill's and Chuck's storm photography and video.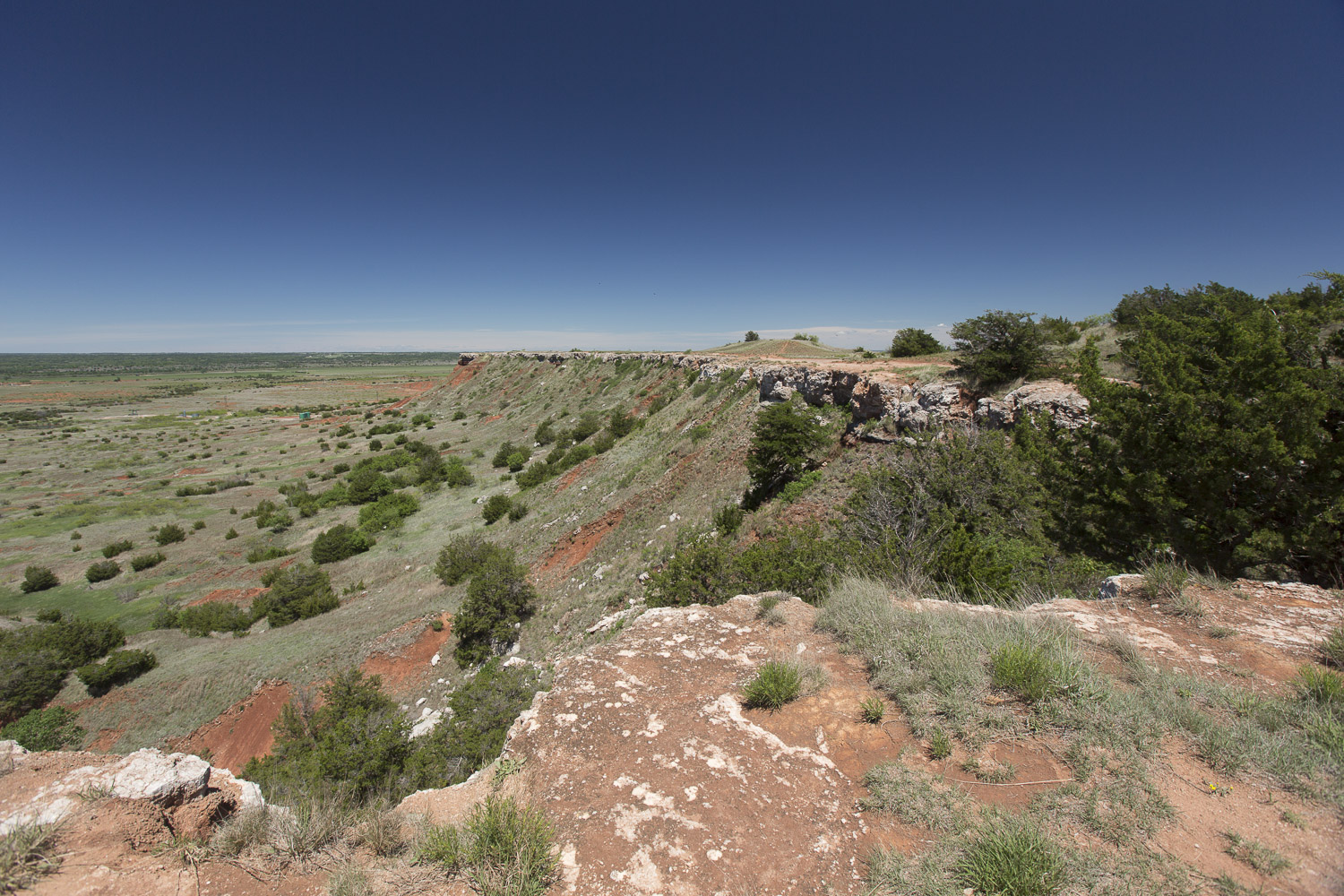 Gloss Mountain State Park in Oklahoma.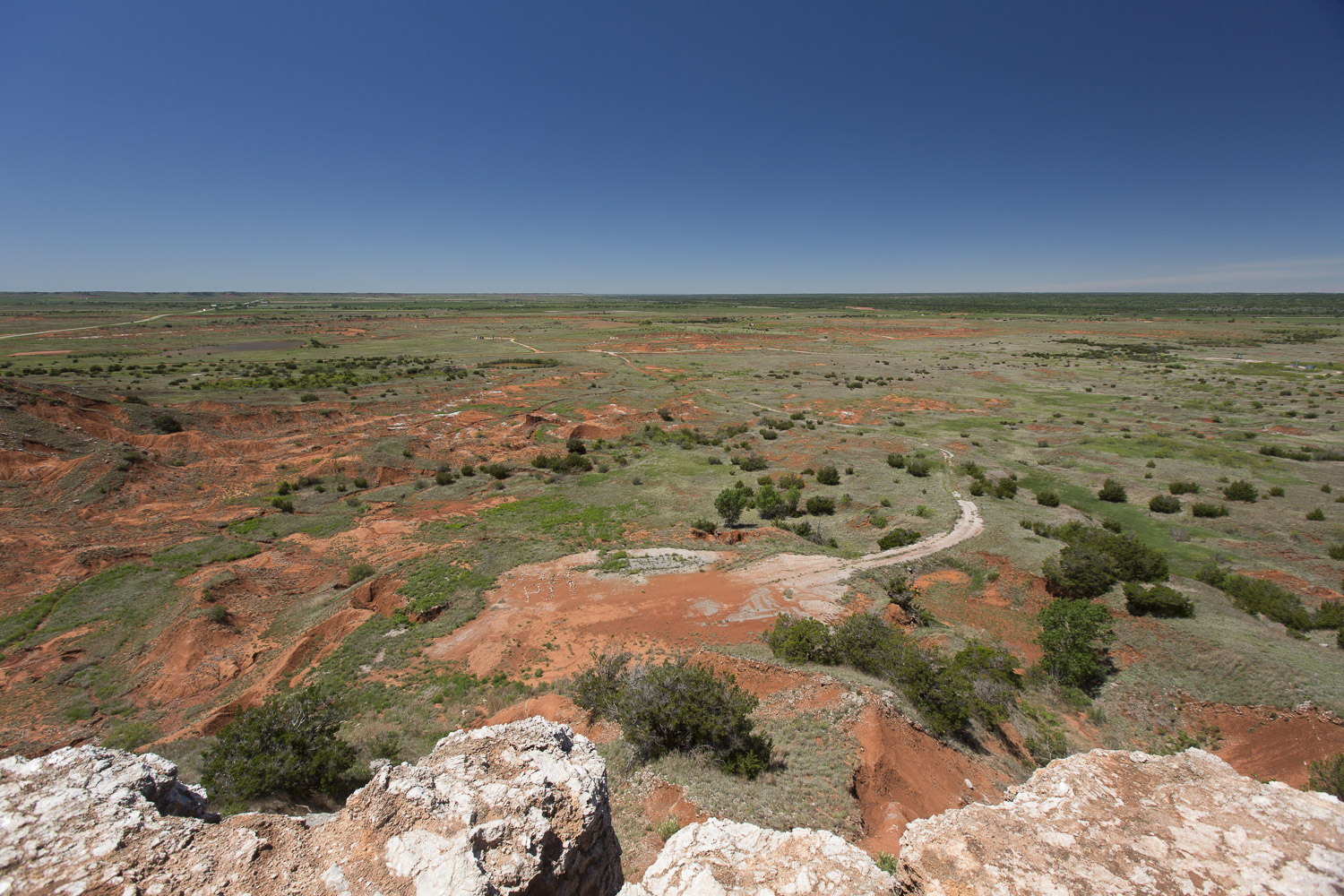 Nice view of the Oklahoma plains from Gloss Mountain.

A photo stop at U.S. 60 and U.S. 283, just before we entered the Texas Panhandle, west of Arnett, OK.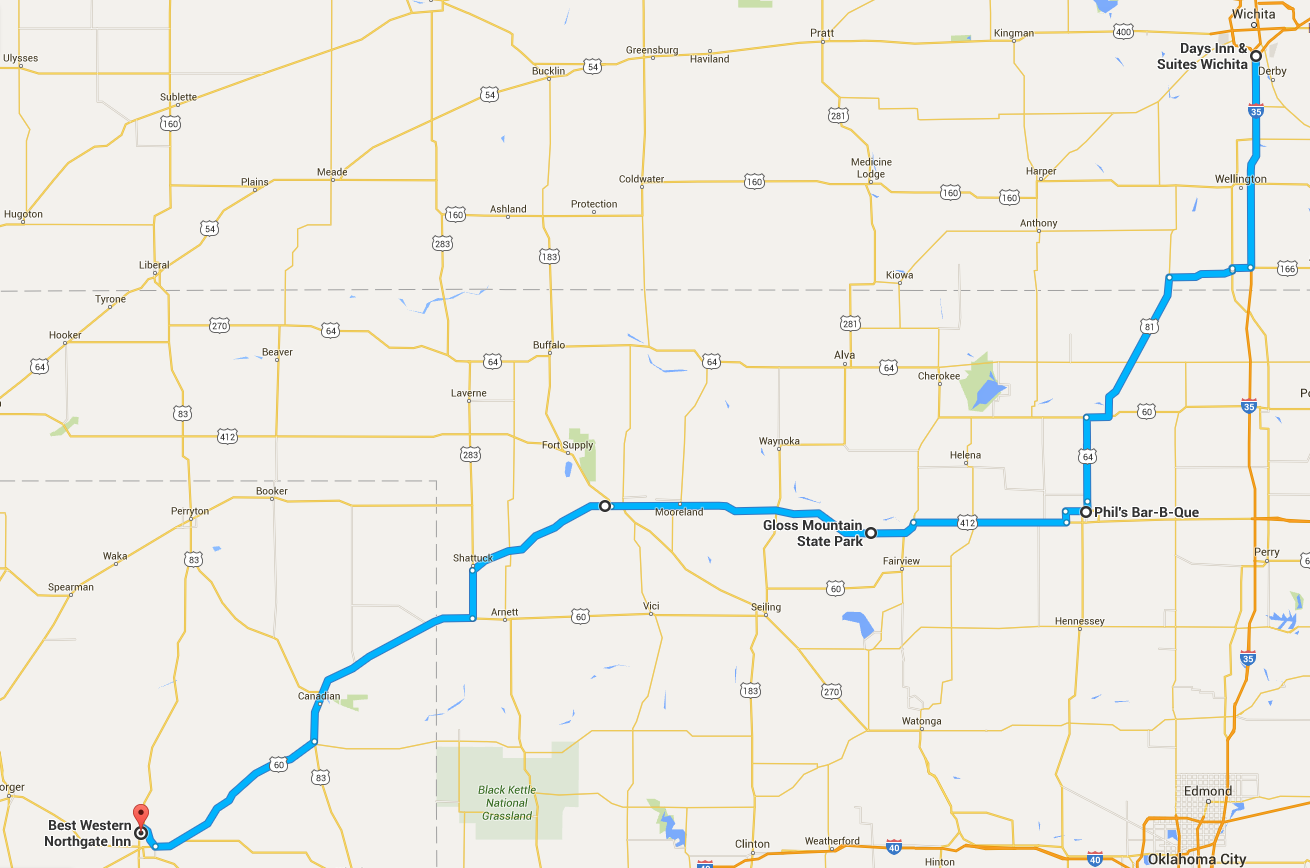 From my memory, this is the route we drove. 315 miles.
Back to Storm Chases | Home