Colorado-Nebraska Supercell
May 9, 2008
This was day number nine of our tour with Tempest Tours. We were faced with a bit of a dilemna in choosing our chase target for the day. There was a moderate risk of severe storms and a good chance of tornadoes the following day (May 10), but the risk area was mostly in eastern Oklahoma and Arkansas, where the chasing really isn't very good. To exercise this option, we would have to take a day off from chasing and reposition ourselves to the southeast for the next day's chase (we started in Dodge City). We would miss anything that developed on the high plains, which would likely be photogenic and easy to chase if it indeed developed.
Option 2 was to blow off the moderate risk and take the "bird in the hand" because that was more certain to give us something we could see. We would have another shot at a photogenic, high-plains supercell, but the CAPE was even less than it had been the day before (in fact, the models showed maybe 500 J/kg). The shear was still good, however. Chances were then good that we would miss the tornado outbreak in Arkansas the next day if it happened. This was a difficult decision to make because we had not yet seen a tornado on the tour.
We chose the second option. We drove northwest into Burlington Colorado and then north along U.S. 385 as a storm developed near Chappell, NE. Right as we got to the storm, it was tornado-warned, and the chase was on! We observed a few gustnadoes and a few areas of moderate cloud-base rotation but nothing that really looked tornadic (almost, though). We followed the storm for several hours while it produced the occasional gustnado and then became more outflow-dominant and weaker. We stopped to get a few shots near Palisade, NE. After this last deployment on the storm, we had to choose where to stay for the night. We decided to drive a bit and stay in Wakeeney, KS, from where we at least had a shot at a chase the next day if the system came through a little more slowly than forecast.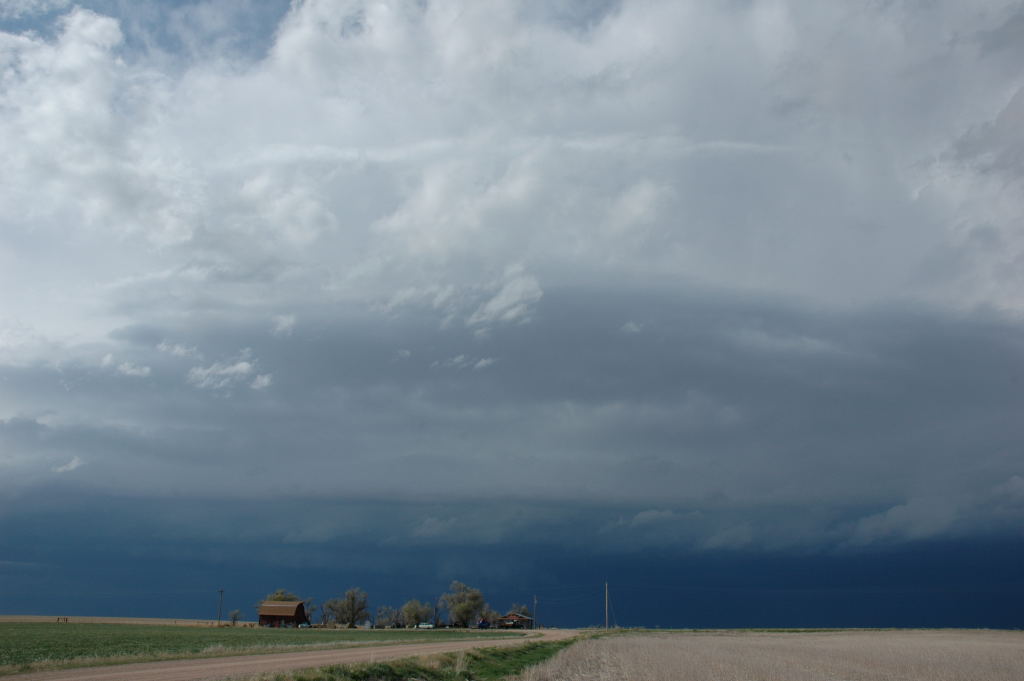 Storm over far northeastern Colorado as we approach, again from the south.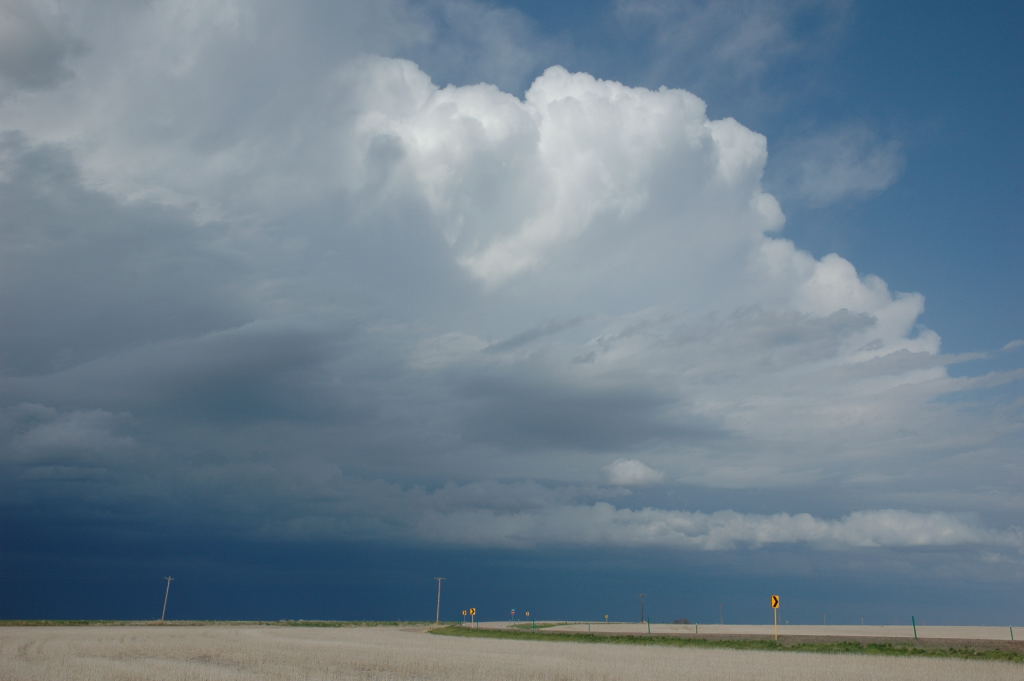 Looking northeast, there are some inflow bands pointing into our storm.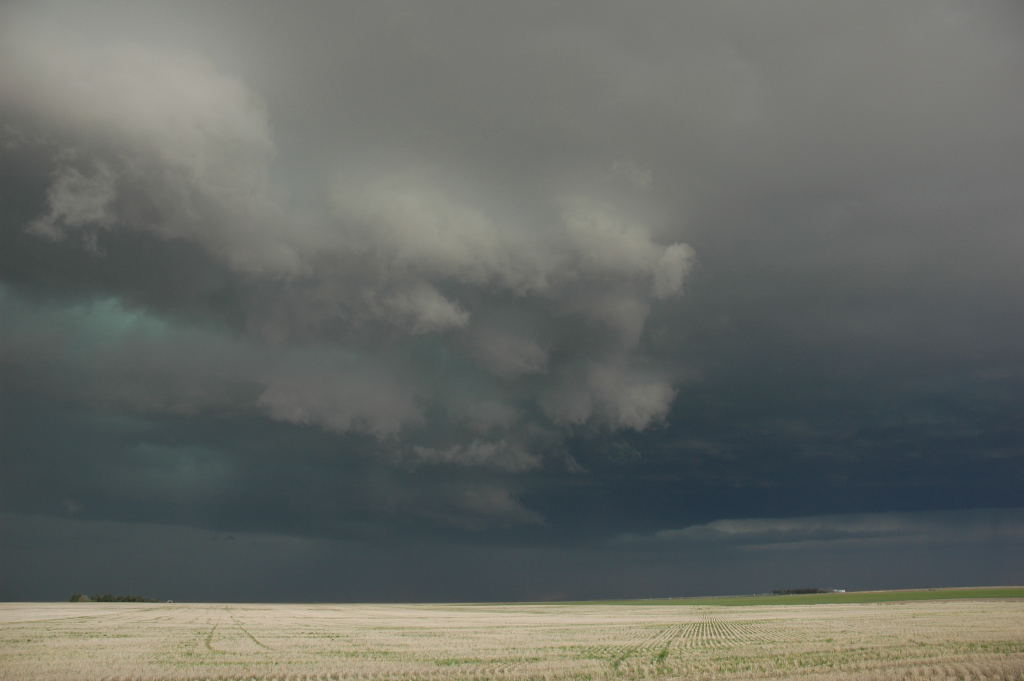 Nice, mean-looking updraft base.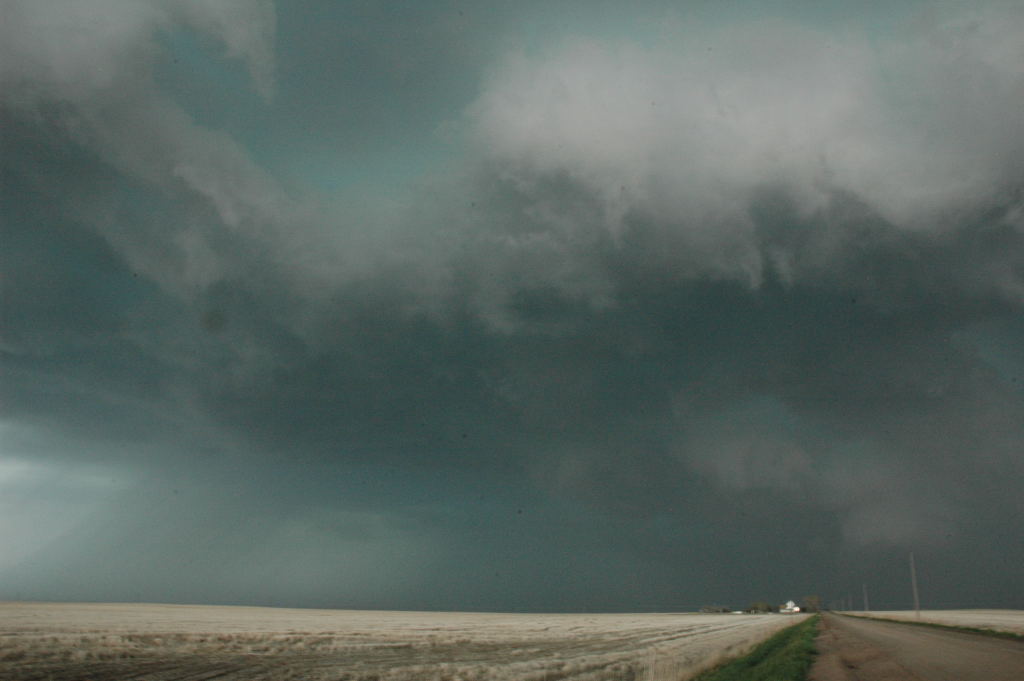 There are areas of turbulent and rotating motion under this base, but none would tighten up to tornadic rotation.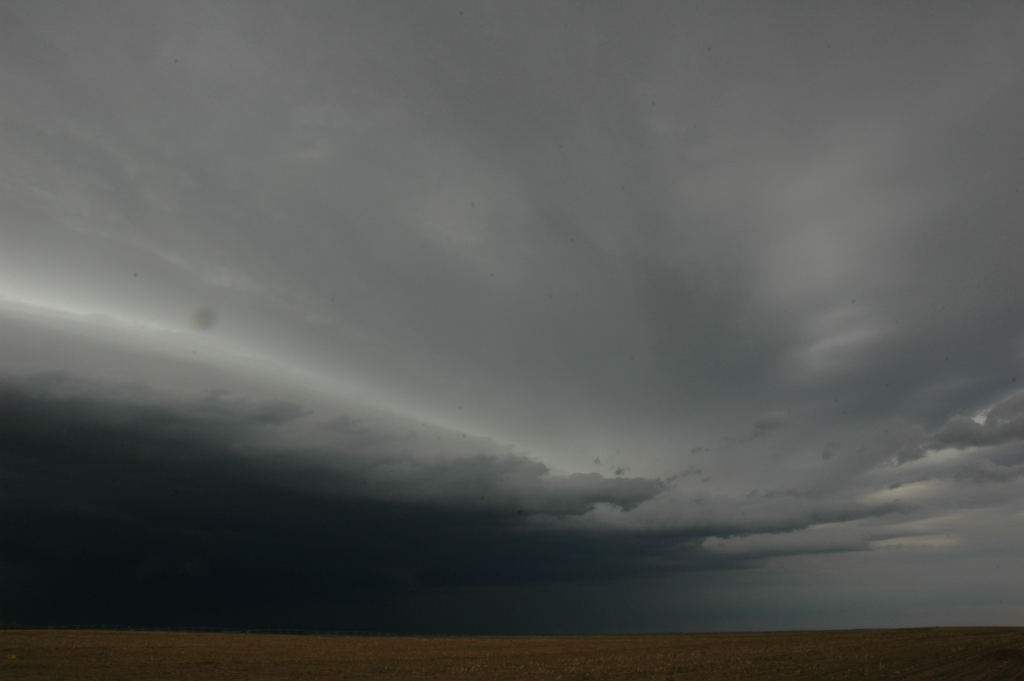 The storm evolved to show a somewhat more laminar look, and we stopped to snap a few pictures.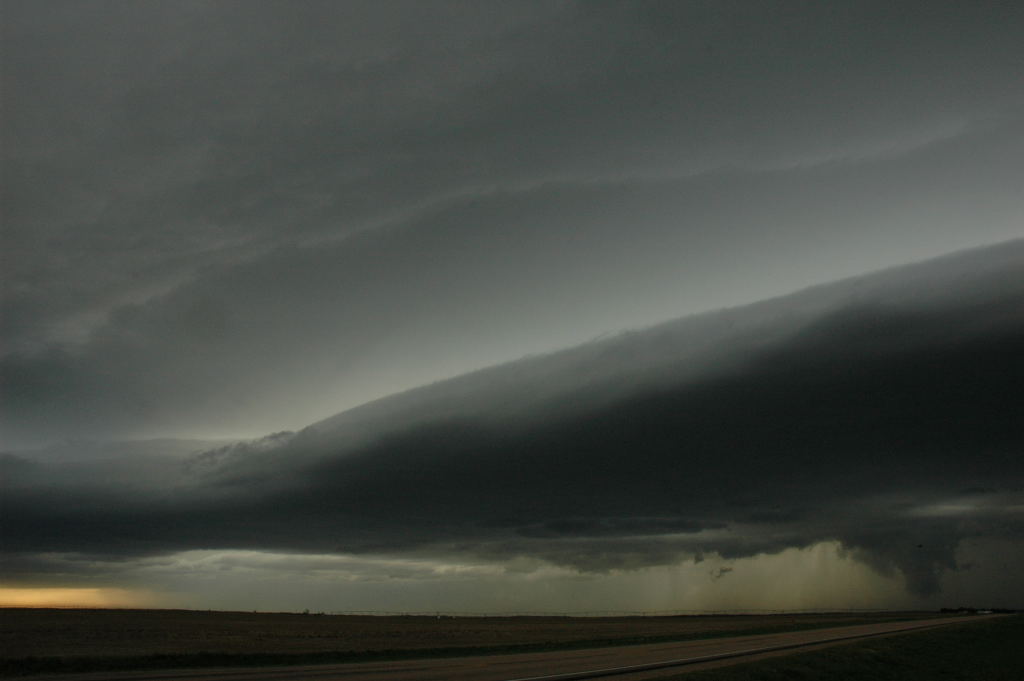 Looking northwest at a high-based shelf cloud. The item on the lower right is just scud-- not a tornadic area.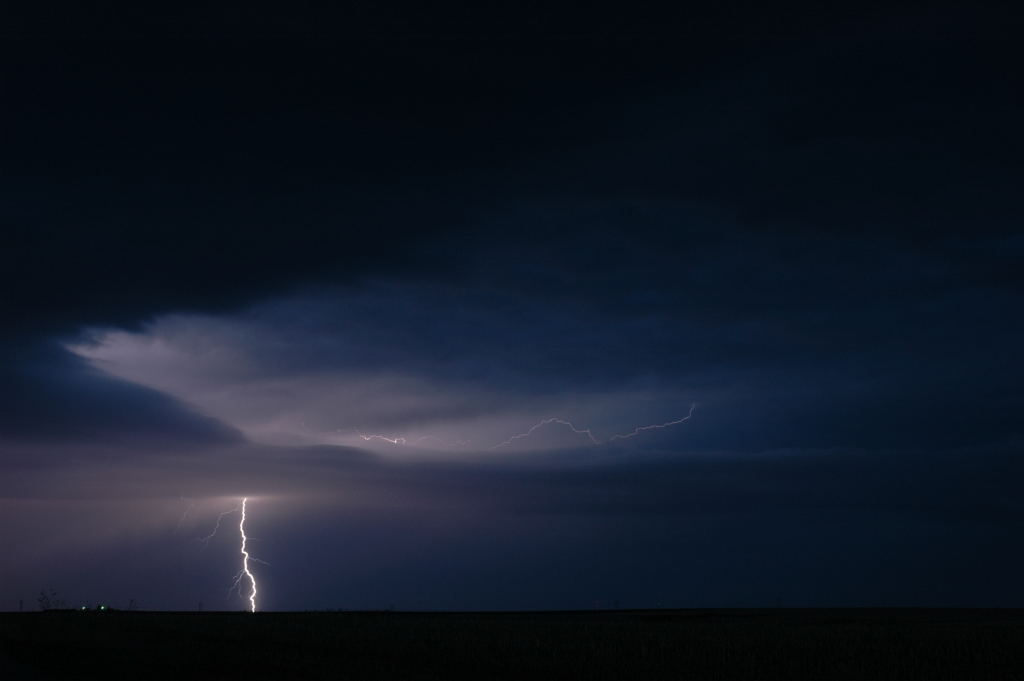 Our attempt at lightning photography just after dark.
---