Thunderstorm
Akeley, MN
Thunderstorms, which I had thought would develop south of Grand Rapids, developed instead in an east-west line around Grand Rapids. The first cell on radar got me out the door because I liked the shape of it. I wasn't expecting much of a severe storm, but there was not much else around, so it might provide some nice sunset shots.
Oh, well. I had forgotten the standard procedure of turning off the air-conditioning in the car because this is the first time in a long time I have chased with dewpoints above 70 degrees. This turned out to be the lightning photography storm of 2013 for me, at least so far. Due to the heat and humidity, it looks like there will be more storms around this week.
Anyway, our first stop was at the public beach at Walker. Our intercept route to the updraft base of the initial cells did not exist. There were no roads in that direction, and those that got a little closer to the cell looked like they might be lined with a lot of trees, so I elected to stay put and take a few pictures in town.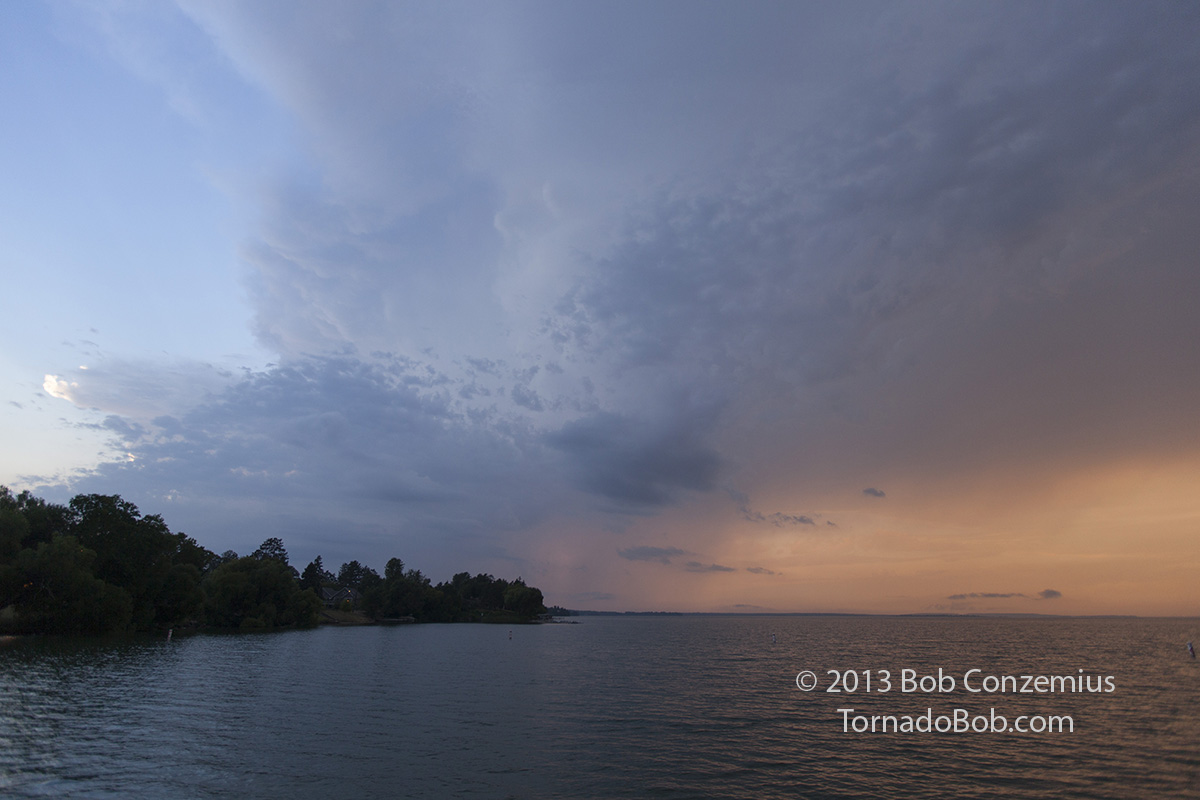 Cell at sunset over Leech Lake.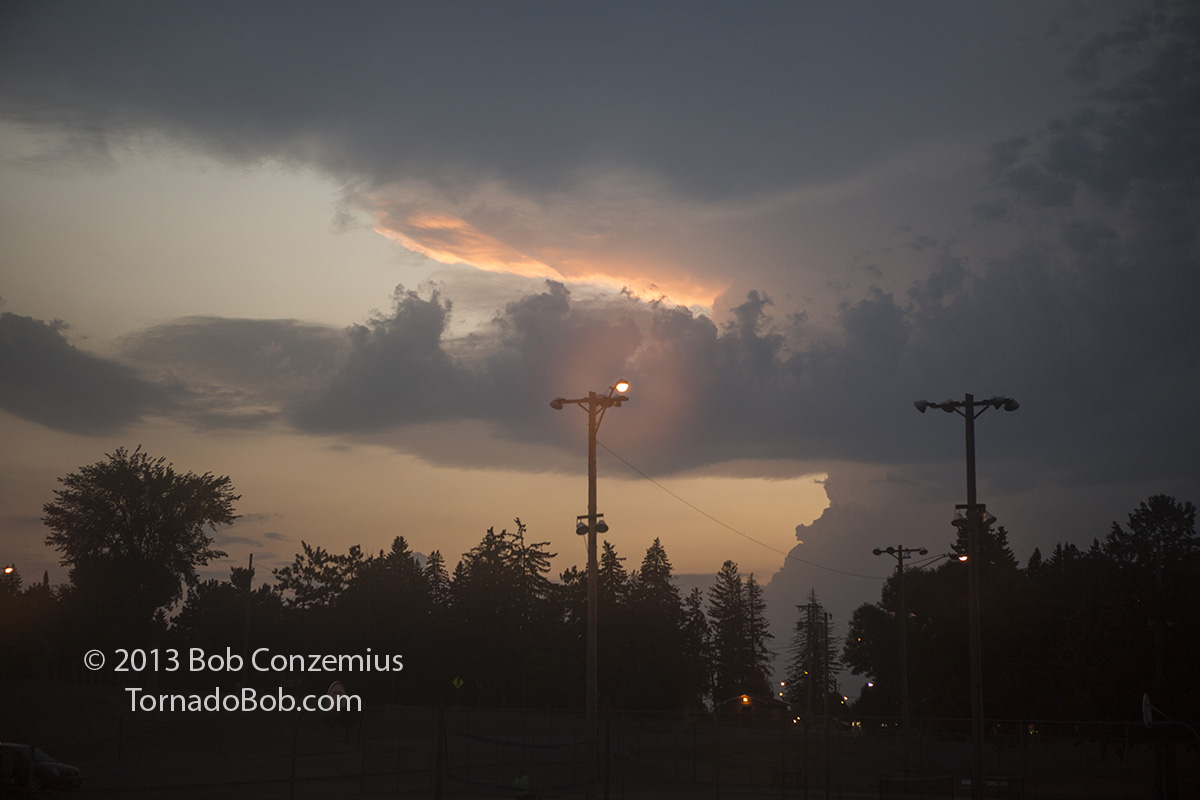 Target cell to the northwest of Walker.
We continued to Akeley, where we found a public boat landing with a view of the approaching storm. Since it was getting dark, it was time for lightning photography. At first, the storm had no bolts to offer except for intracloud lightning, but it intensified and produced a decent lightning show for about 20 minutes. After that, the cell weakened, so we went home.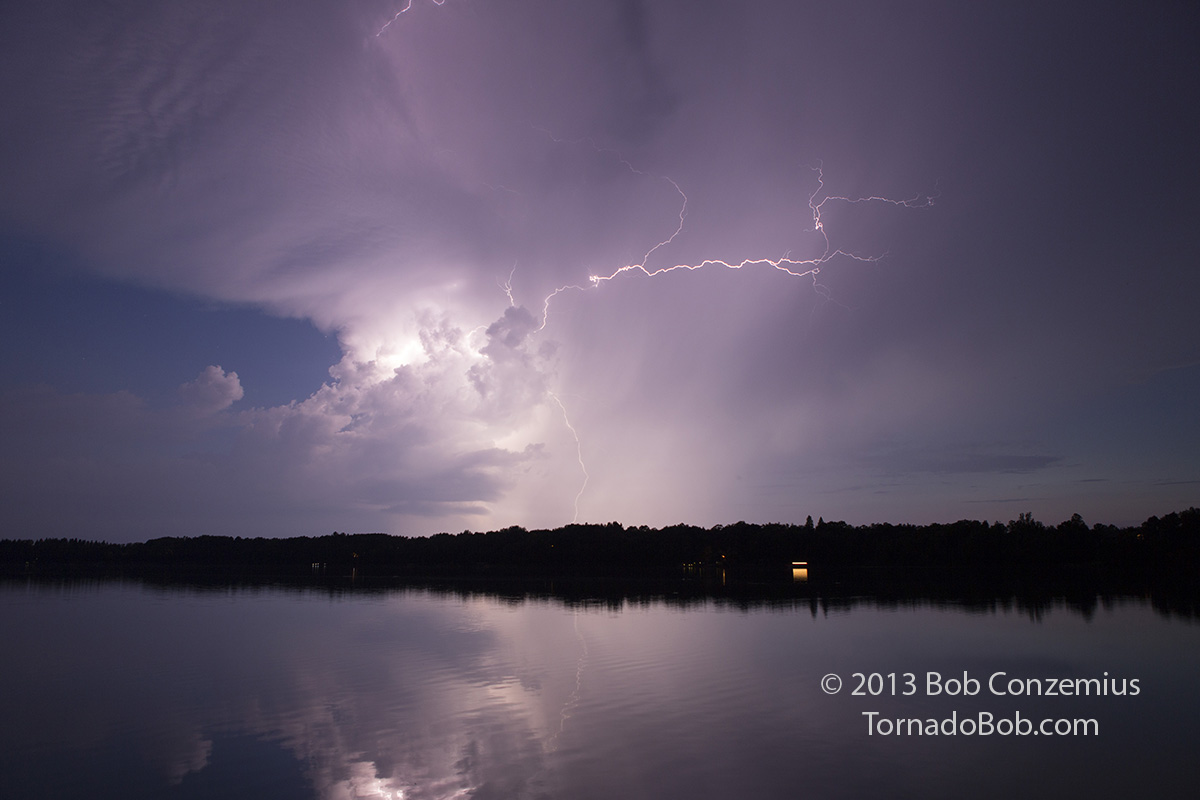 Lightning viewed from Eleventh Crow Wing Lake in Akeley.
Back to Storm Chases | Home