Grand Rapids Shelf Cloud
July 19, 2011

A nice thunderstorm moved into Grand Rapids on July 19, giving us a welcome 1.31" rain and a very well-structured shelf cloud.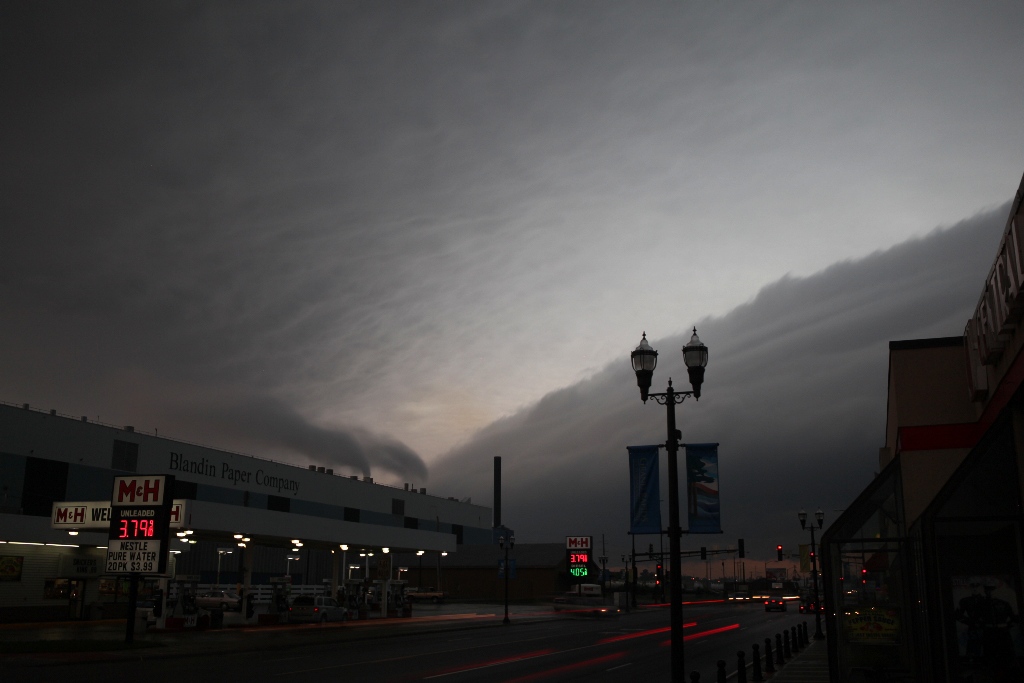 Shelf cloud approaching as the cloud base above undergoes a wave-like motion.

Video shot using Canon 5d Mk II with 1000x neutral density filter (for blurred motion on fast-moving objects), f2.8, ISO-100, 2.5-sec exposure, one shot per three seconds.
---