Kelliher-Northome-Blackduck Supercell
June 21, 2010
Austin Purdy and I left Grand Rapids around 5:00 PM to chase a storm coming towards northwestern Itasca County from northwestern Minnesota. As the storm crossed Lower Red Lake, it intensified, and soon, it was tornado-warned. It exhibited mesocyclone scale rotation, but areas of faster rotation never developed.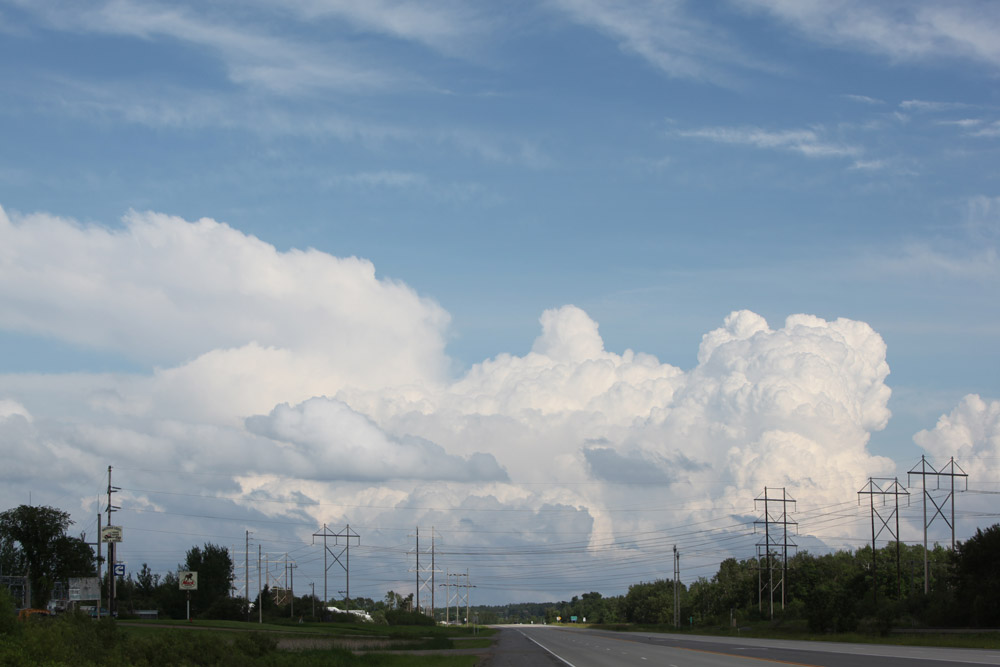 Driving northwest from Grand Rapids, parting with cells that would soon become tornado-warned.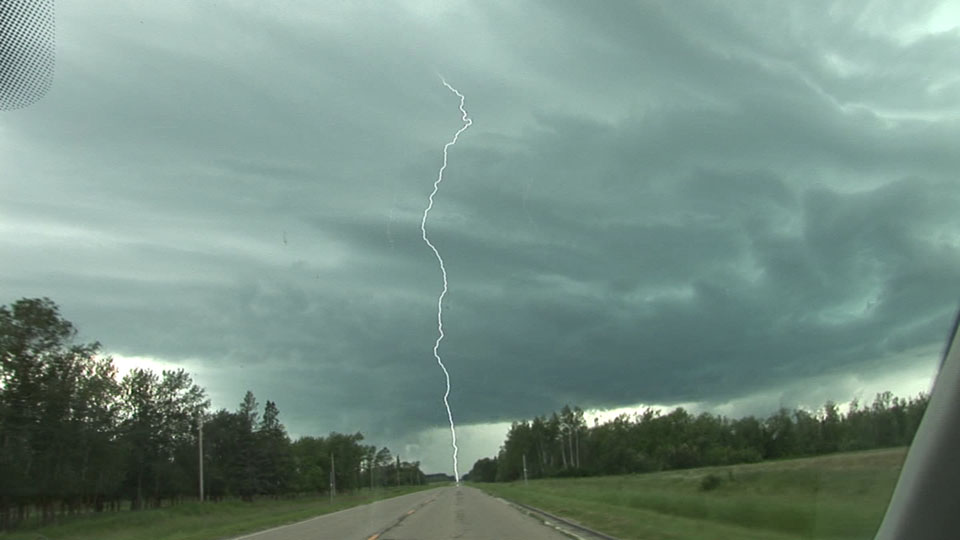 Approaching the storm on MN Highway 1 west of Northome, looking west.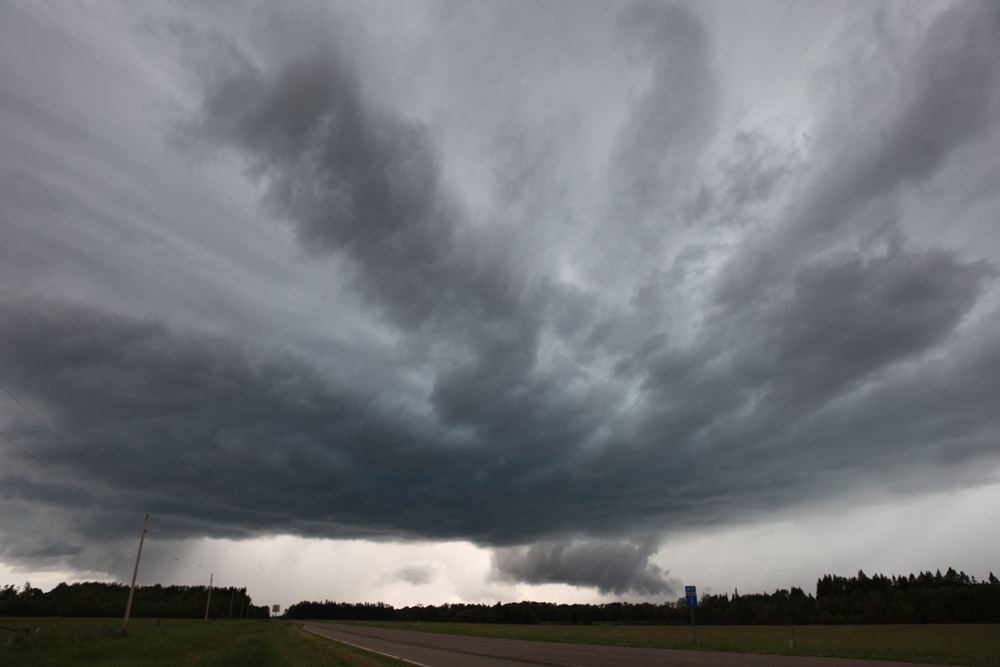 Just west of the intersection of MN Highways 1 and 72, looking west-northwest, 6:39 PM CDT.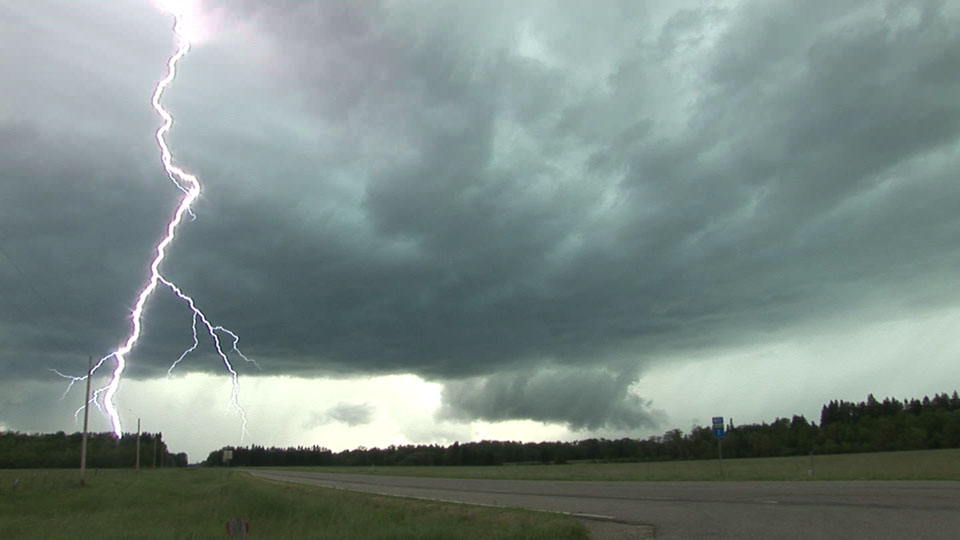 Cloud-to-ground strike captured on video but barely missed (less than 0.1 sec) on still.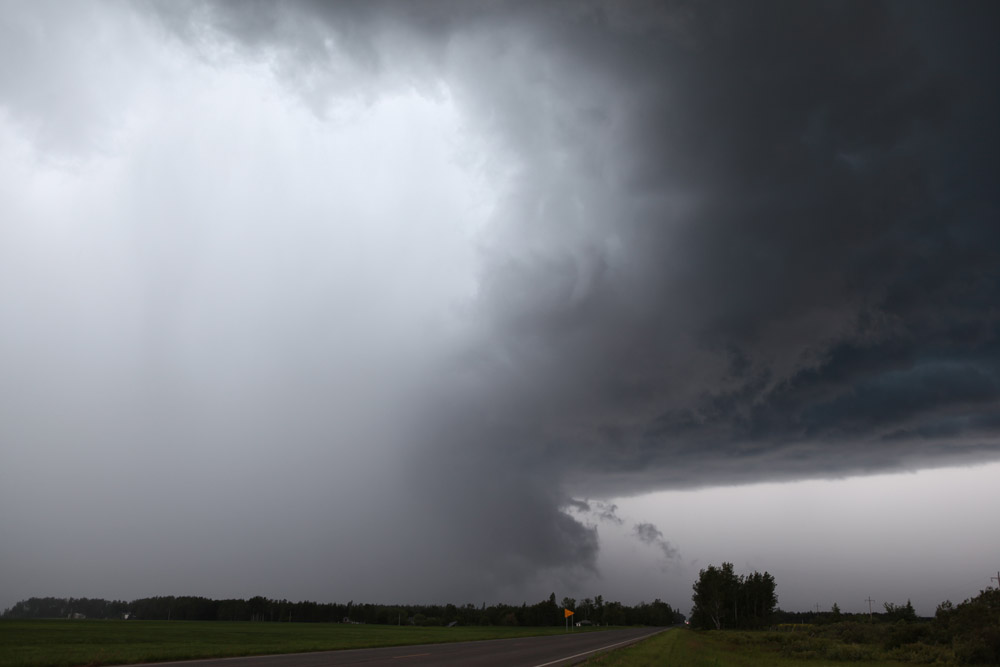 On 72, three miles south of 1, looking north, 6:56 PM CDT, at wet RFD.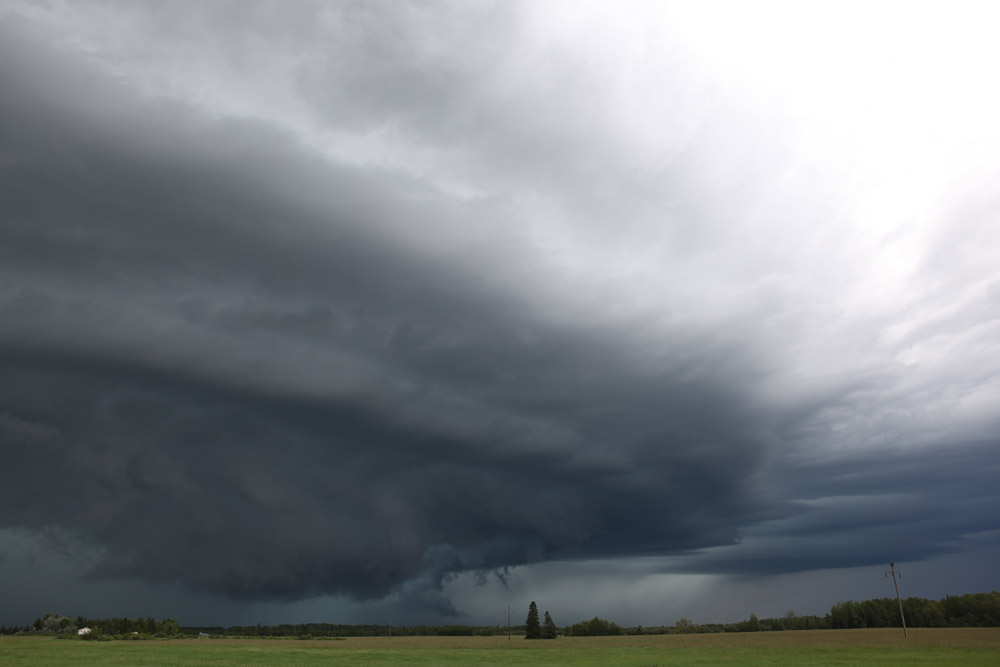 About another four miles south at MN Highway 72 and Beltrami County Road 304, looking northeast, at 7:02 PM CDT.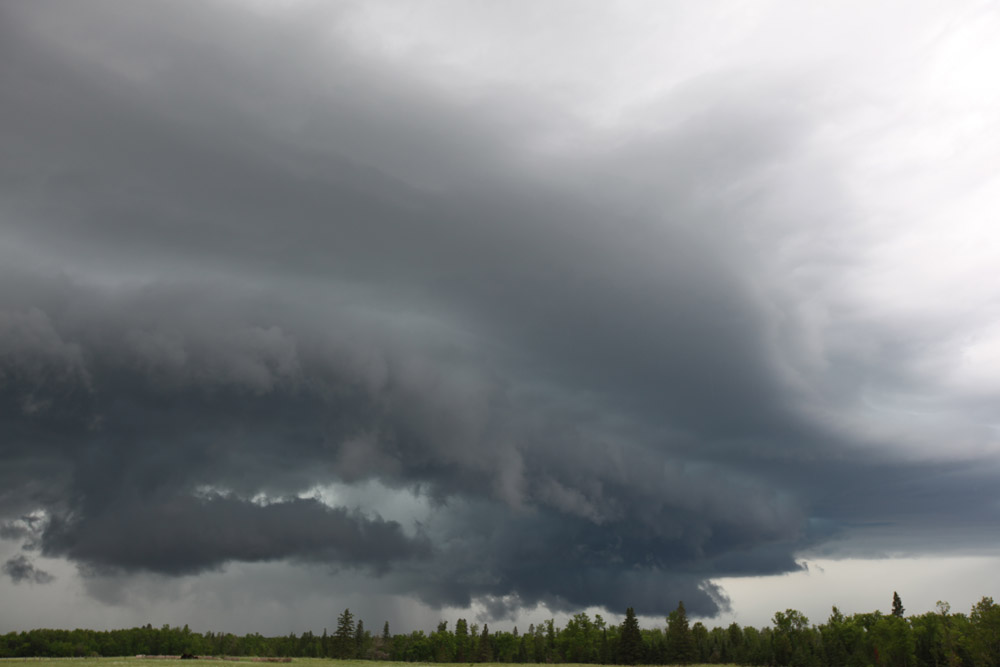 On Beltrami County Road 30 near the Itasca County Line, east of Blackduck, looking north, at 7:18 PM CDT. It's not looking quite as organized here.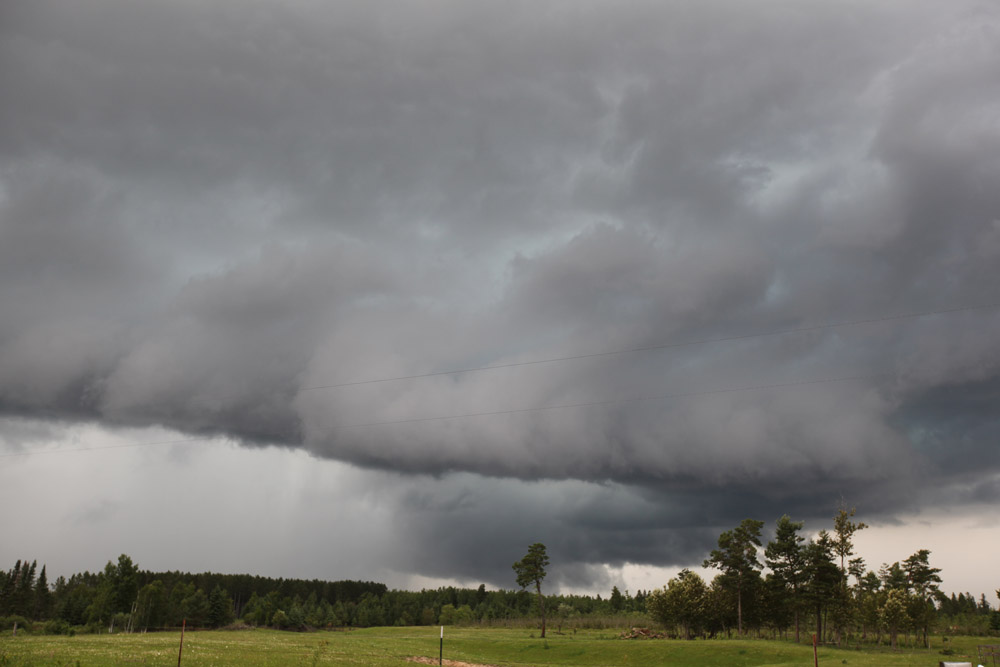 Just west of Alvwood on Itasca County Road 13, looking north at 7:33 PM CDT. The storm weakens a bit on radar immediately after this, but it continued to propagate southward in supercellular fashion for another hour, perhaps, through an area of lighter rain.
---