Shongaloo, Louisiana Storms
May 2, 2008
This was day number two of my chase tour with Tempest Tours. We started eastward from Joplin, MO and tried to catch the storms in Arkansas, but our tactic was horribly wrong. We thought it would be best to drop south on the interstate freeway system to Fort Smith, AR then east to catch the storms, but those who caught the tornadoes drove straight east from Joplin then dropped south. See Roger Hill's Summary for a look at these tornadoes. I certainly felt "left in the dust" on this chase. It was very disheartening and left me with a sense of futility.
After giving up near Little Rock, we drove southwestward to start the loop for the next major weather system coming into the western United States, but soon, some new storms developed in extreme northwestern Louisiana, so we decided to pursue those. They ended up not being very interesting, but we did manage to get some pea size hail and heavy rain just after sunset, and we got to experience some Louisiana cuisine as well. We stayed the night at Shreveport.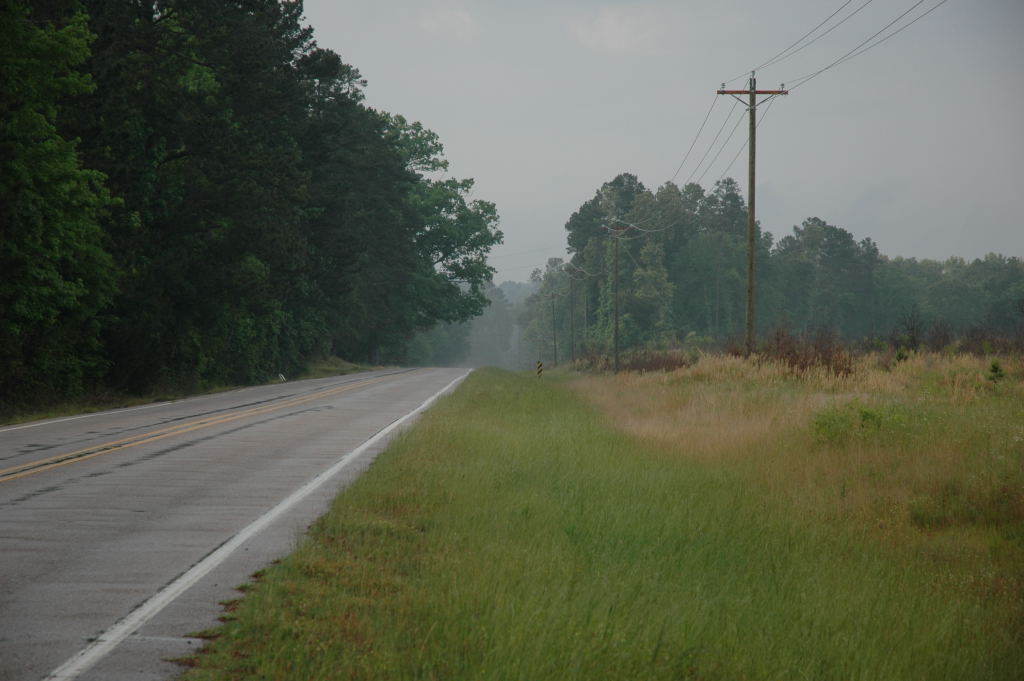 A lonely, misty road near Shongaloo.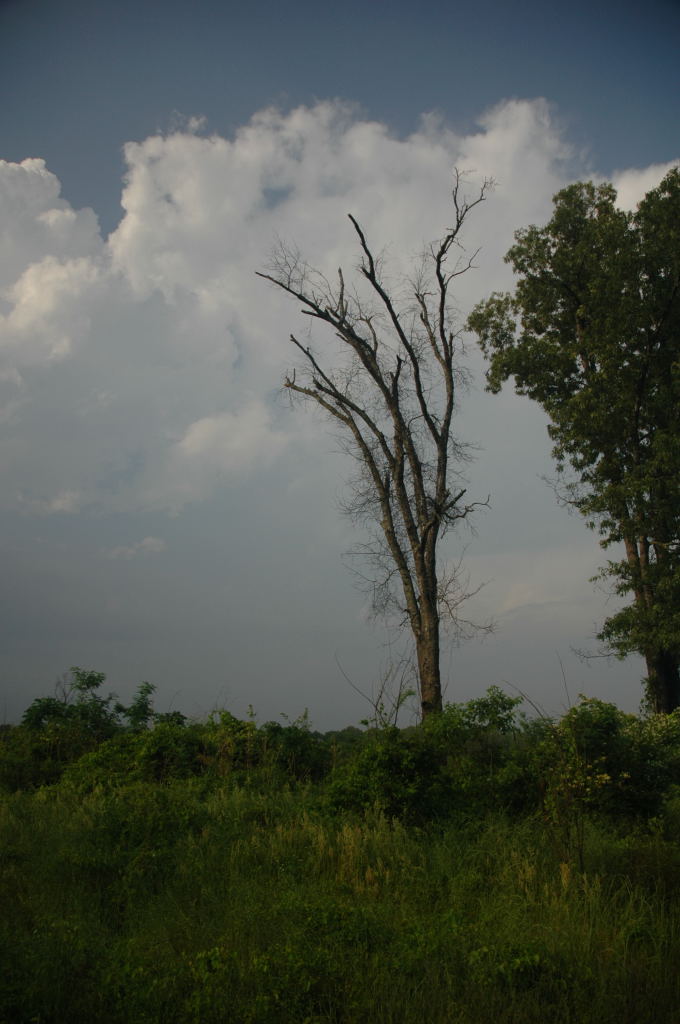 Weak attempts at new storms nearby.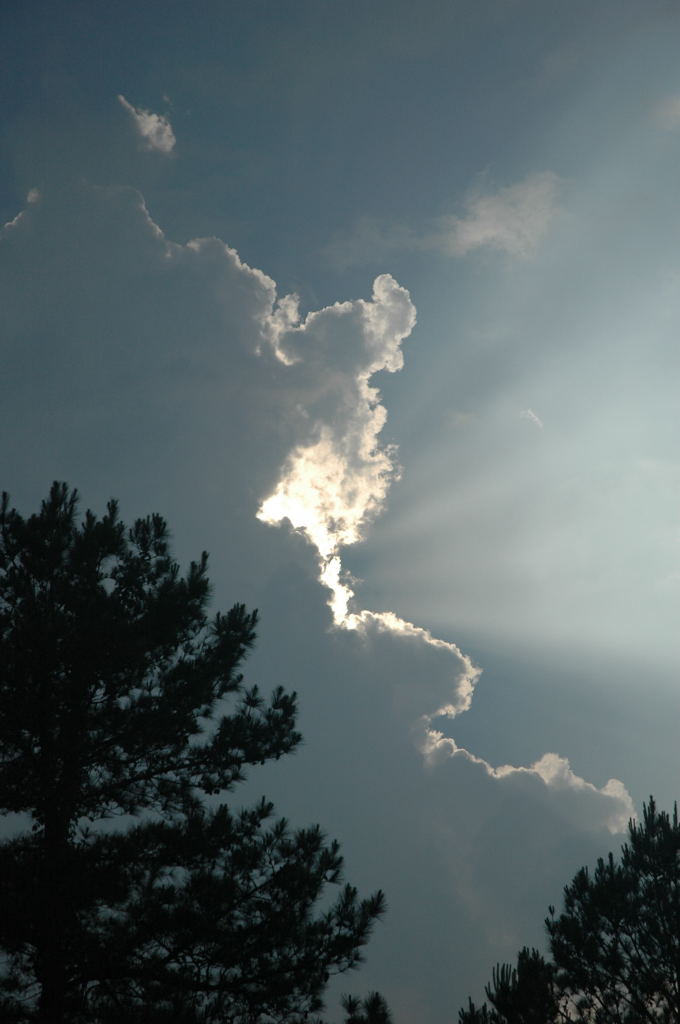 Looking west at cumulus congestus.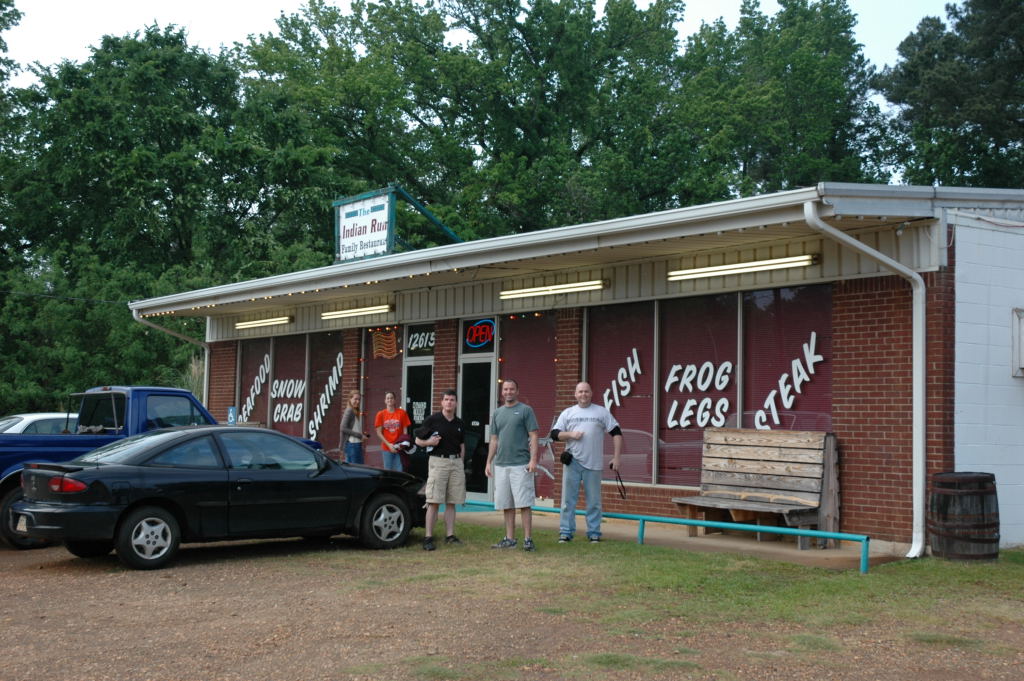 Eating dinner (frog legs) at a local restaurant.
---