May 1, 2017 Sightseeing
Texas
On this final day of Tour 1, we drove from the Austin, Texas vicinity, via Balcones Canyonlands National Wildlife Refuge to Wichita Falls. I had never spent much time in the hill country of Texas, and this was a chance to get to know it a little better.
We stopped first at Warbler Vista where we could supposedly go on a mile hike and catch a glimpse of a golden-cheeked warbler. Golden-cheeked warblers are very similar to the black-throated green warblers at home, so I was familiar with their call. In fact, I had thought I had heard a black-throated green warbler at the Ladybird Johnson Wildflower Center the day before, but I think it must have been a golden-cheekced warbler, although the black-throated green warblers do migrate through Texas.
We did not see any golden-cheeked warblers, but we heard several of them. Warblers simply aren't very easy birds to spot. They are small, mostly hide in the foliage, and flit quickly from branch to branch when they do emerge into sight. We did see a few other birds. There were some Carolina chickadees (sighted), tufted titmice (heard), and black-crested titmice (heard and spotted). We had a couple ravens pass by, too. I did my best to talk to them and draw them closer, but it never works.
We drove back to Lago Vista where we ate at J&J BBQ for lunch. It was another great meal on our trip!
The rest of the day was spent mostly driving to Wichita Falls. We stopped briefly at a small lake where some white pelicans were swimming around. I did not get any good pelican pictures, but I did snap one interesting picture of the power lines overhead.
Once in Wichita Falls, we checked in at the Super 8 then headed to the same Applebee's where we had eaten supper three days earlier.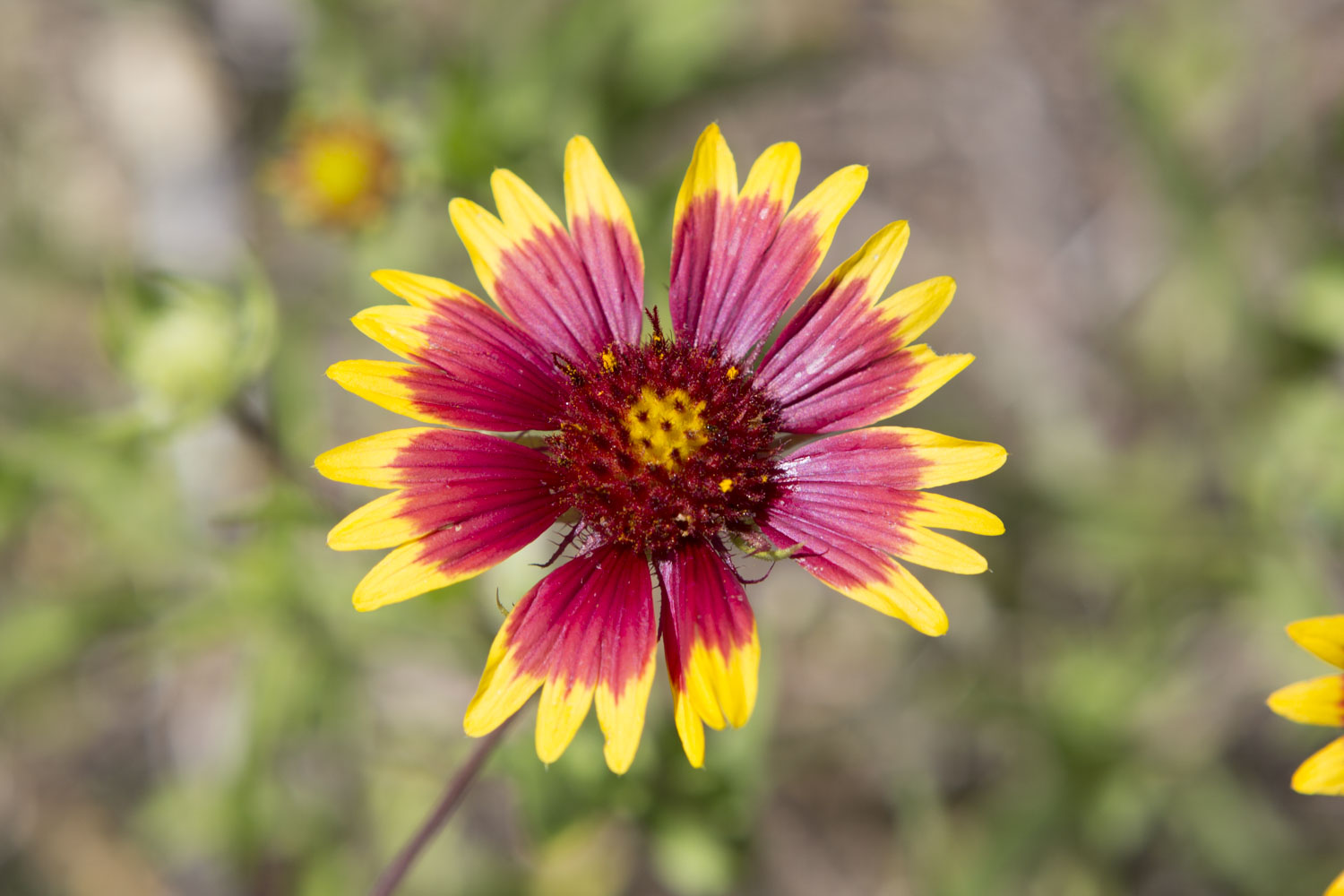 Gaillardia in the Balcones Canyonlands National Wildlife Refuge.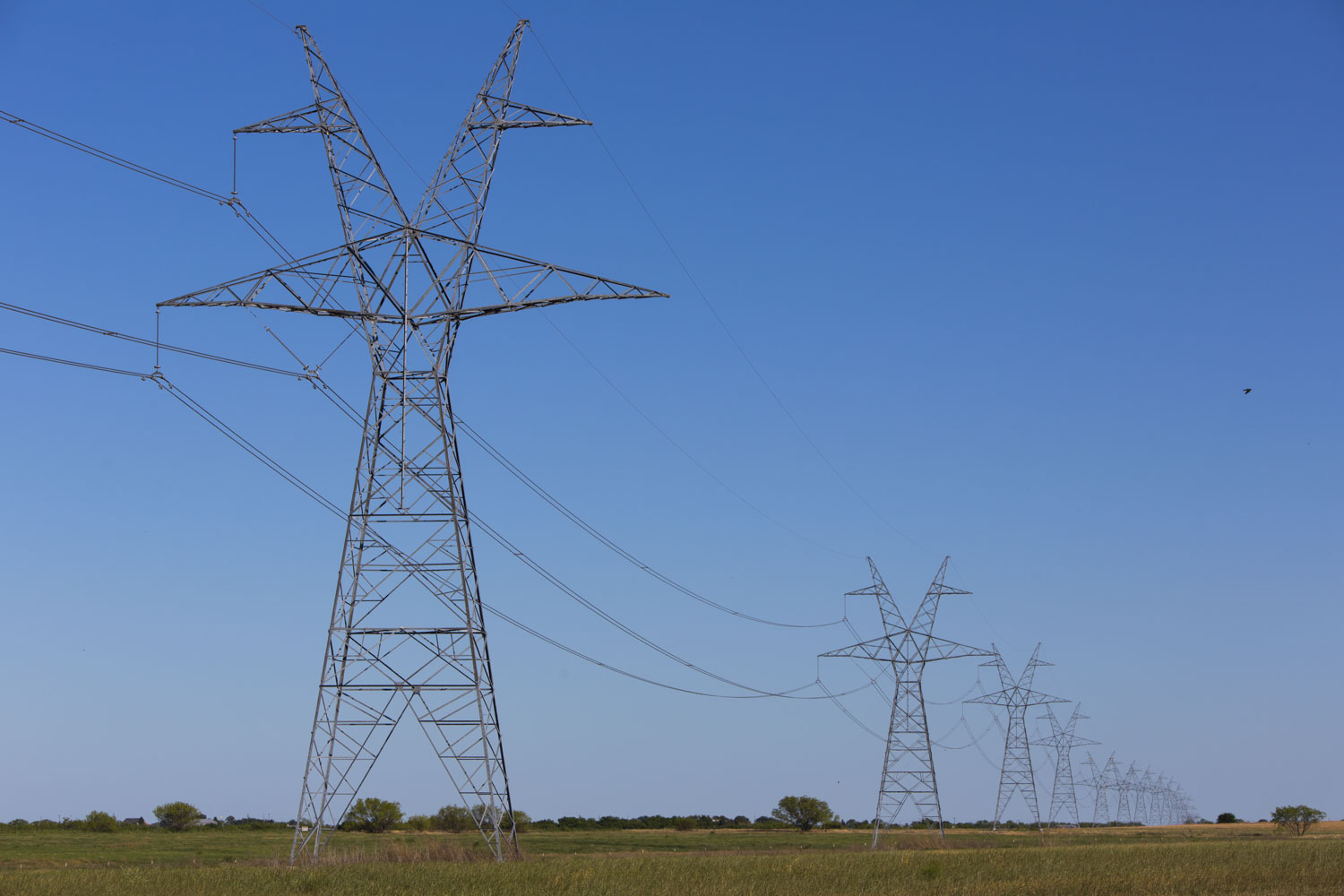 Transmission line in north Texas, just southeast of Wichita Falls.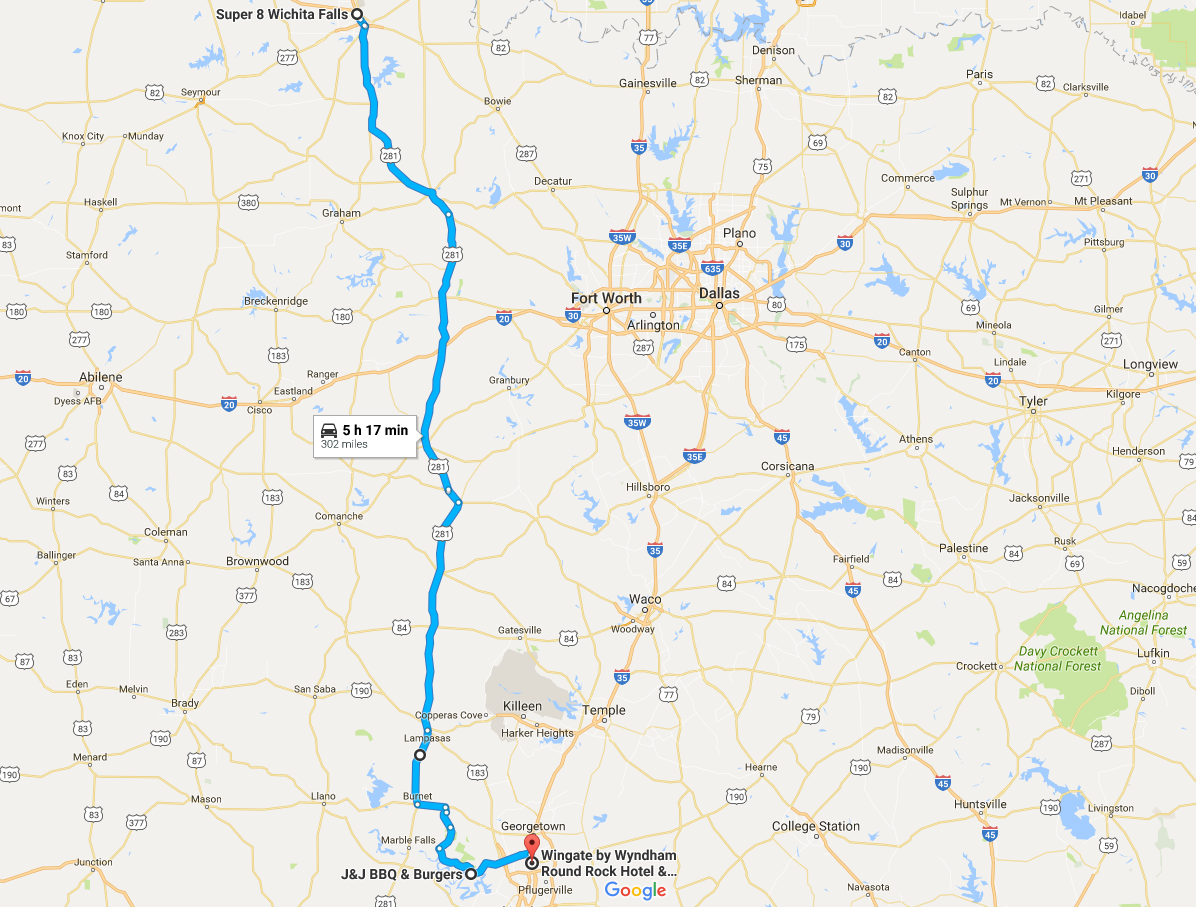 Our route for the day.

Back to Storm Chases | Home