Grand Rapids Snowstorm
April 5-6, 2008
This snowstorm came in two parts: an initial thundersnow event with some of the lowest visibilities I've ever witnessed in falling snow on the evening of April 5th and a second wave of very heavy snow, which started on the afternoon of April 6. The total snowfall at my house with this storm was 23 inches.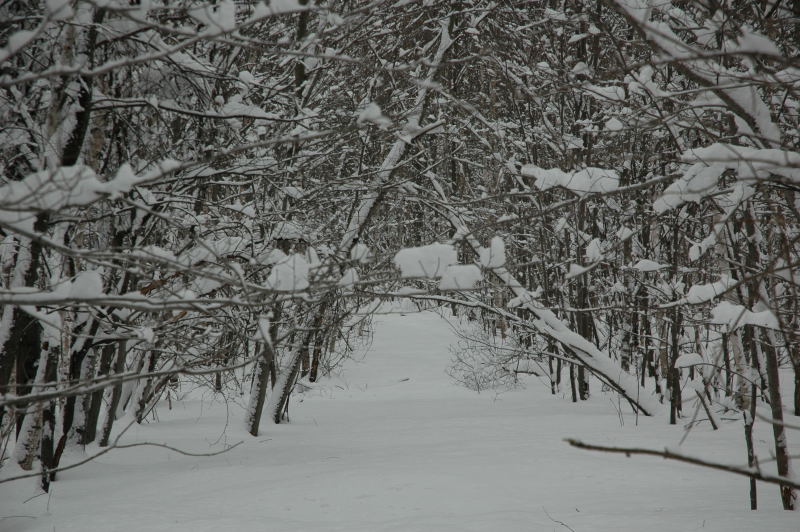 The woods behind my house after round one.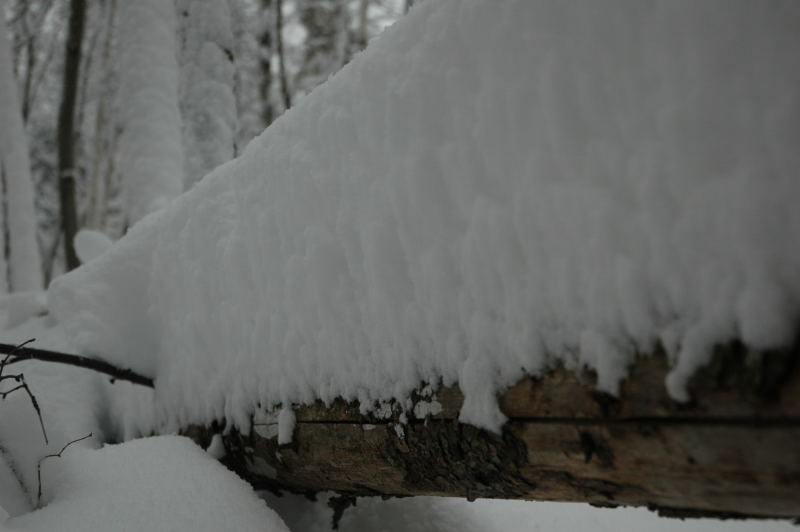 A nice, snow-covered log in the woods.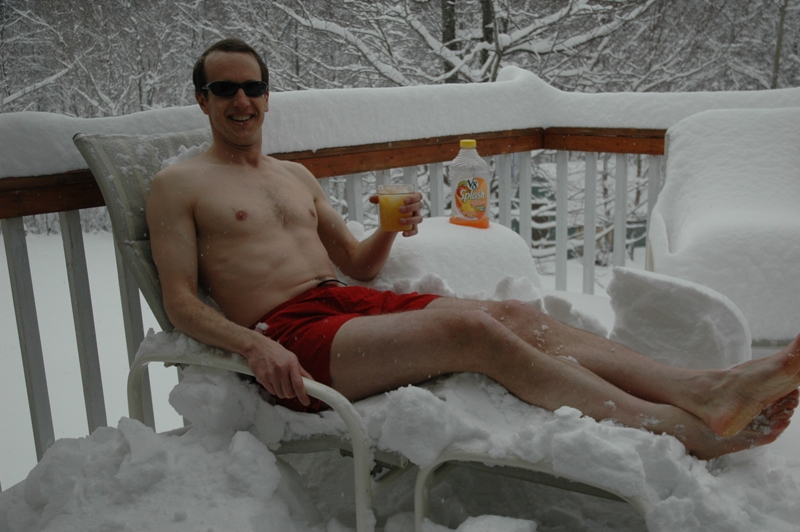 Here, I am enjoying a nice, tropical drink.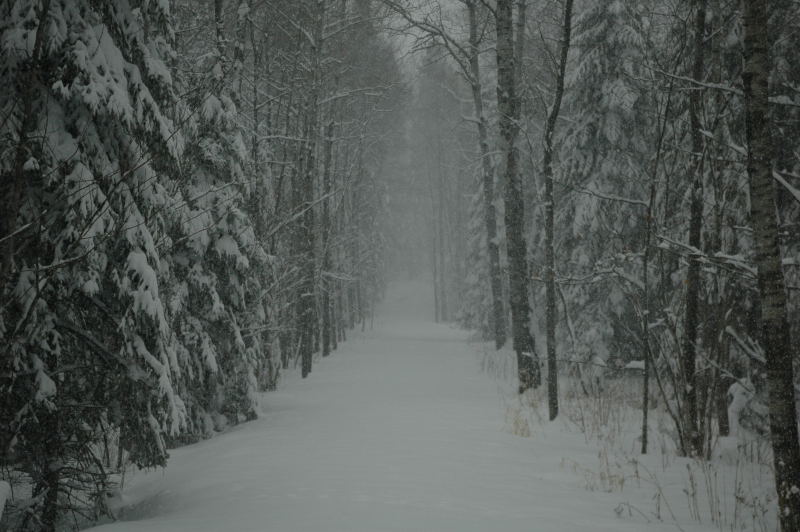 Round 2 starts on the trail to Blandin Point.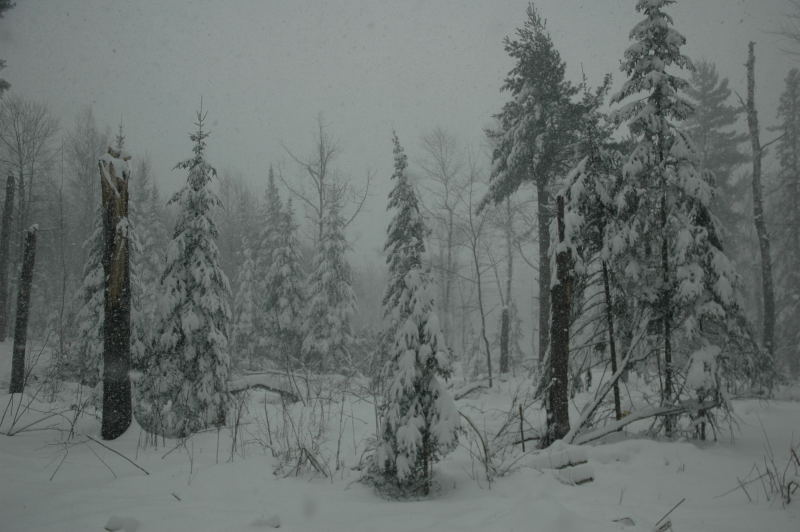 Forest History Center.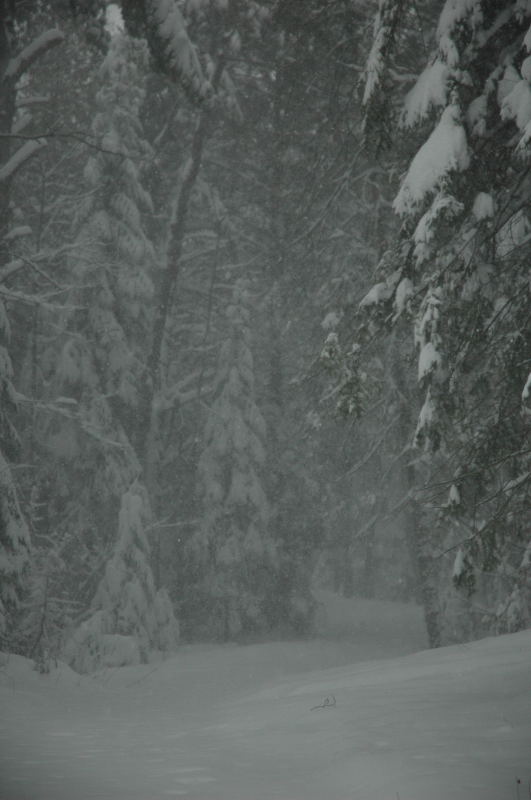 Visibility drops to perhaps 1/8 mile.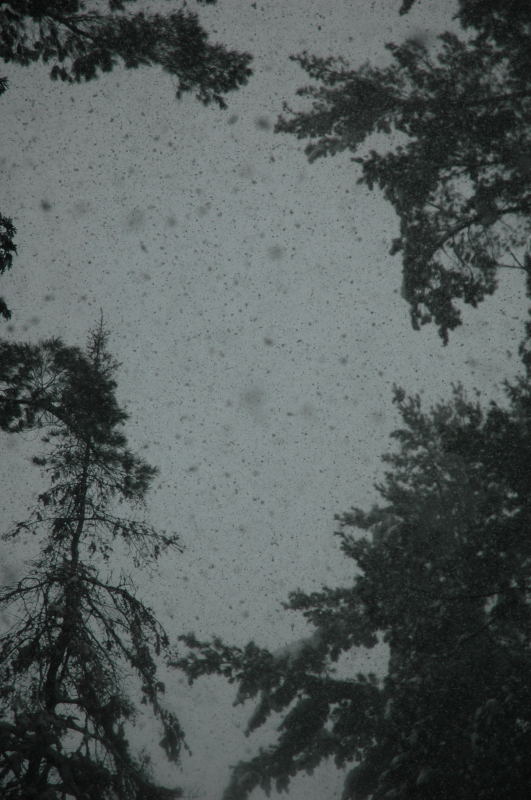 Flakes coming down hard.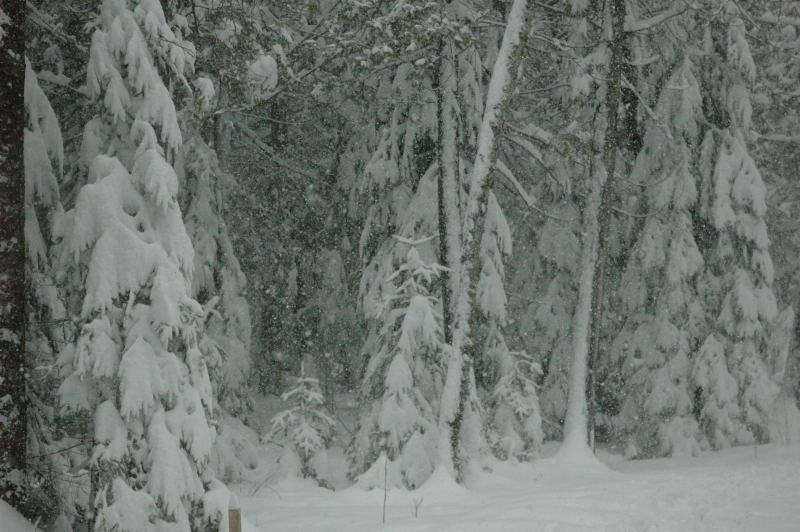 Swamp Trail area of the Forest History Center.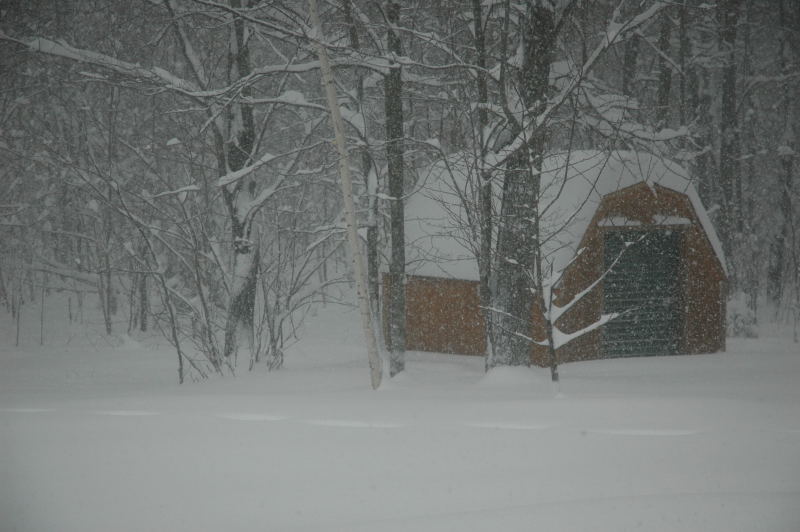 A couple hours into Round 2, my back yard has much deeper snow.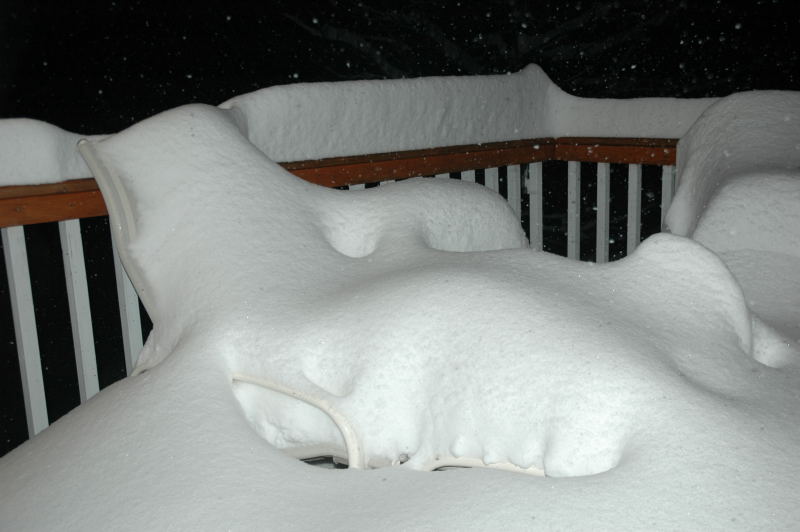 After a few hours, there's no evidence of where I sat on the chair (see above).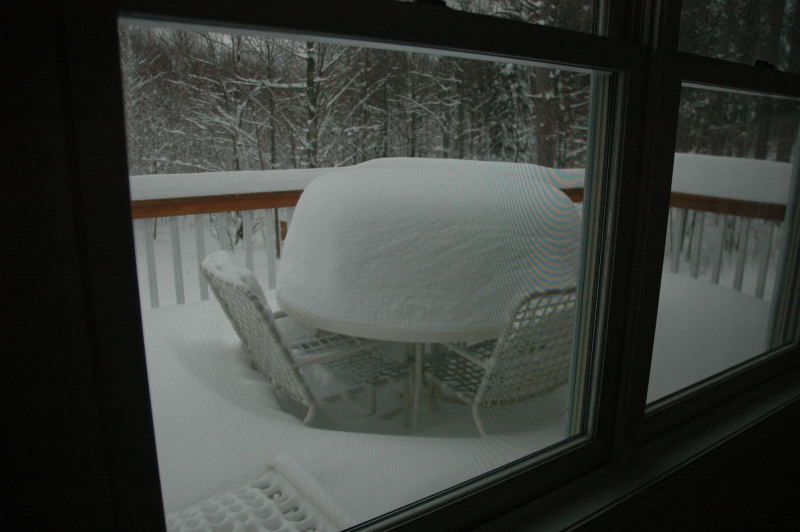 Deck table covered in two feet of snow.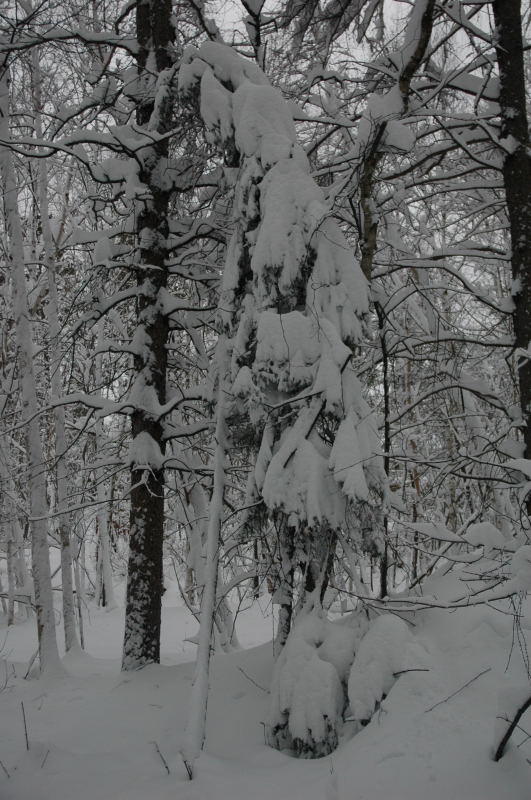 Snow-laden balsam fir behind the house.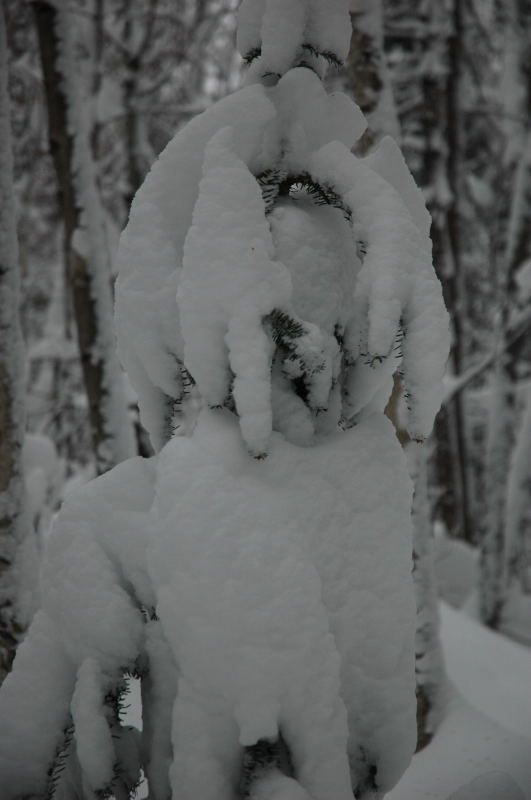 Another snow-covered balsam fir.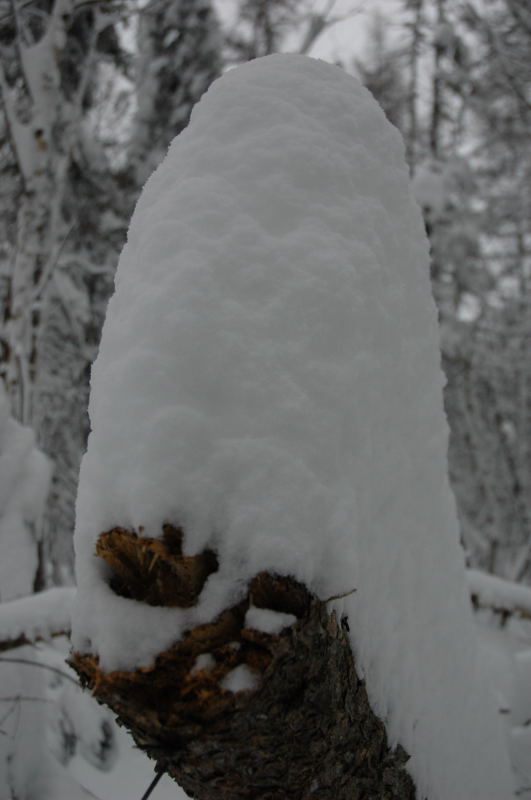 Snow-covered log.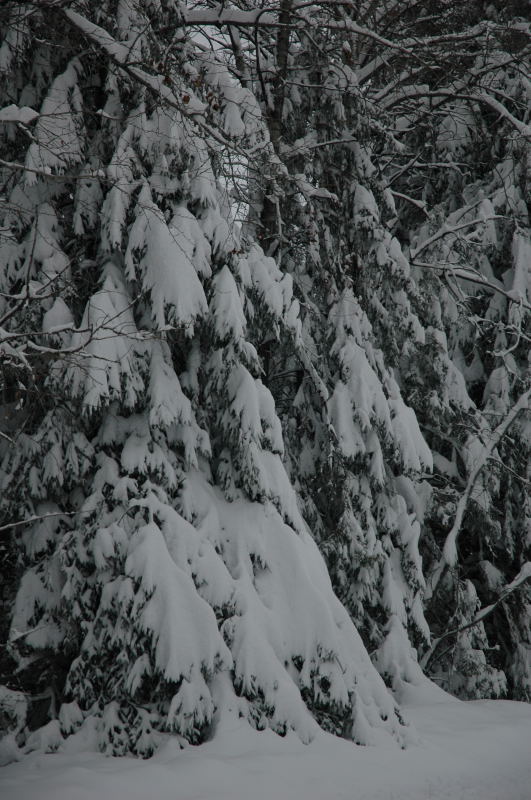 White spruce trees down the street.

Fresh animal tracks in the snow.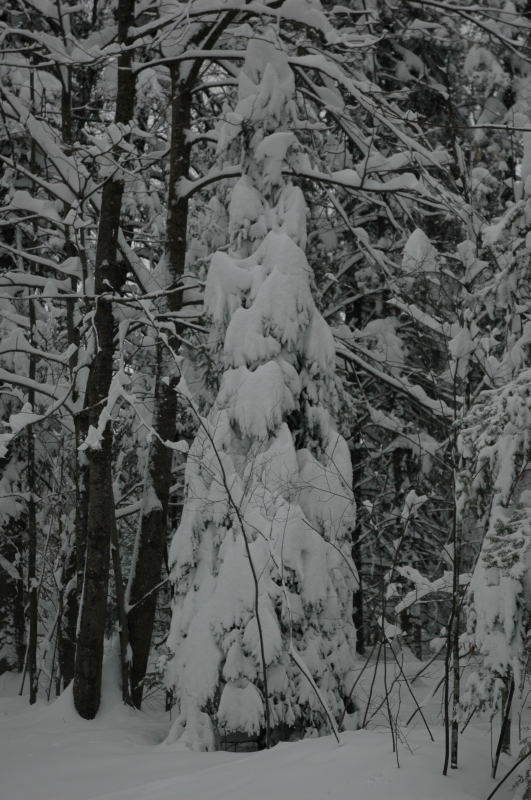 Yet another snow-covered balsam fir, still standing straight.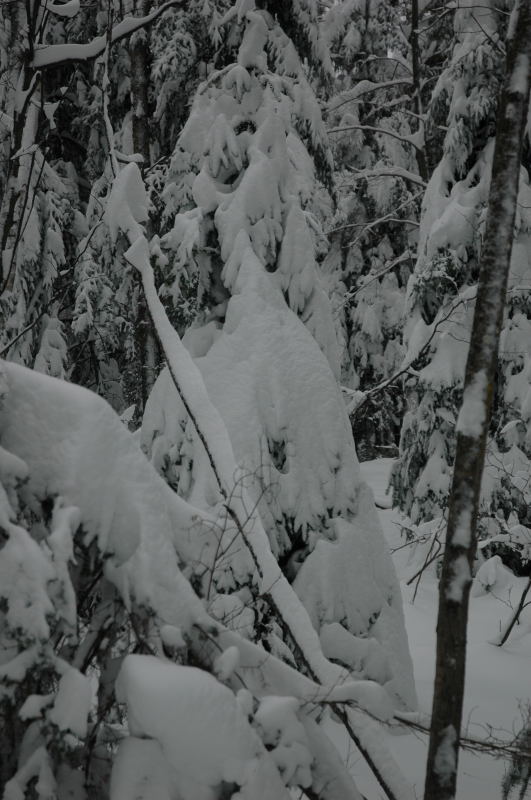 Fir trees seem to take the heavy snow very well, whereas other trees, such as White Pine, lose branches.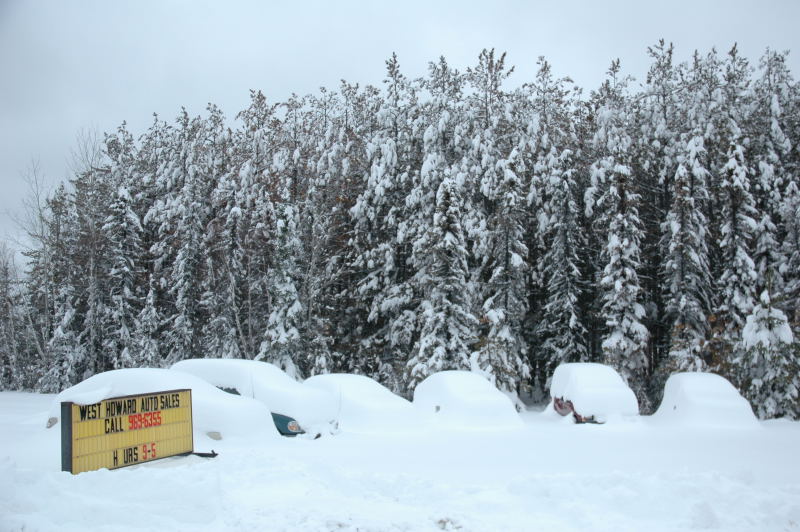 In Hibbing.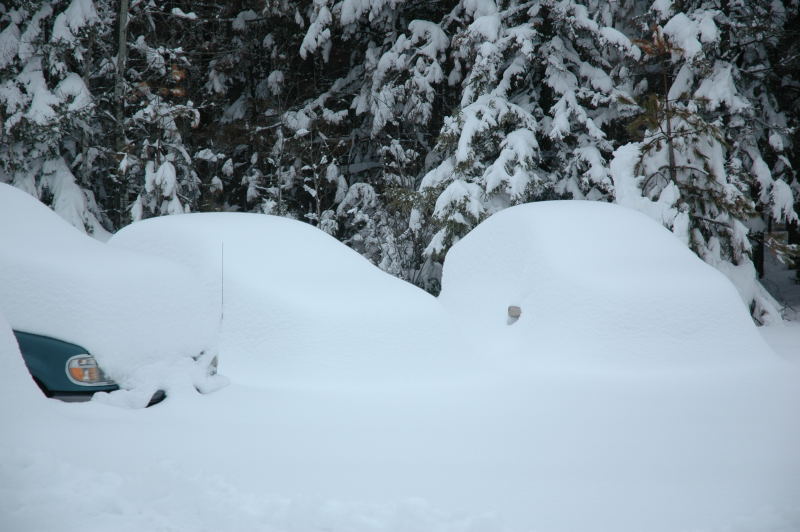 Some cars are completely covered in snow, except for the side mirrors sticking out.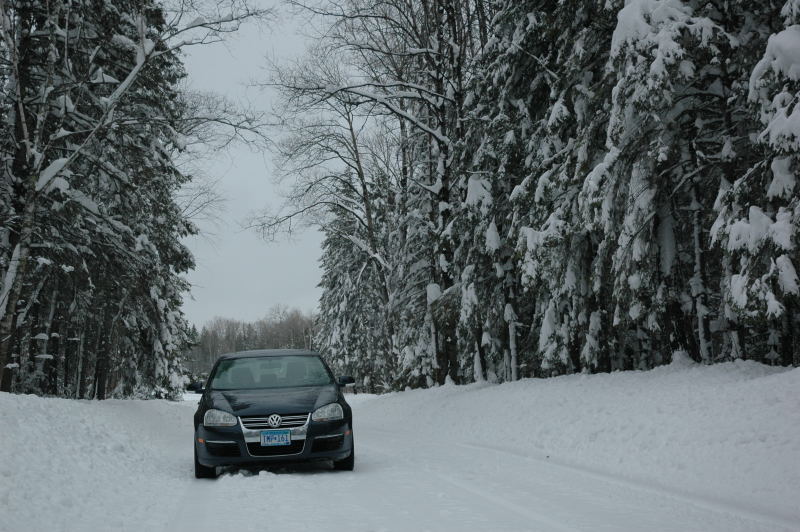 Here's my car on a county road north of Grand Rapids.
---