Denver Cyclone Storm
April 16, 2005
Just before 3 PM this afternoon, I noticed a Denver Cyclone Vorticity Zone (DCVZ) type feature on KFTG 88d, as well as some cumulus developing over the same area, so I decided it was time to investigate (it was Saturday after all, and the storm would not be too far away).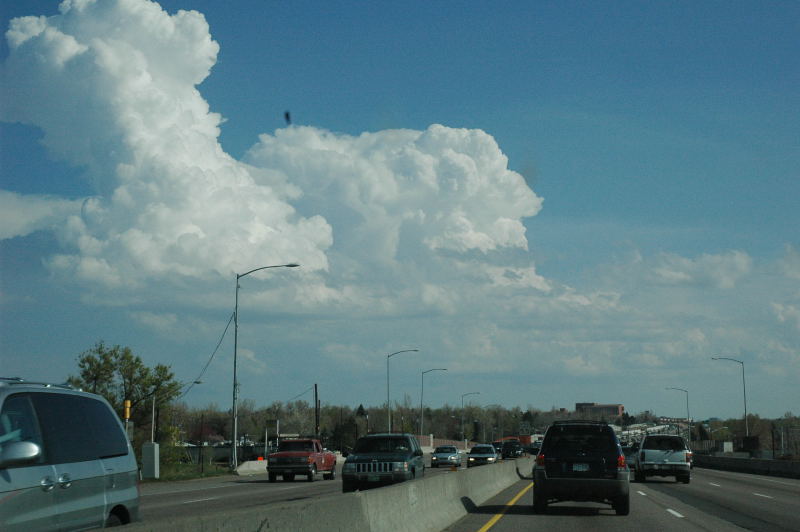 On the south side of Denver, some towering cumulus. I have north-northeasterly winds at this point, whereas the near-surface flow farther east of me is from the southeast.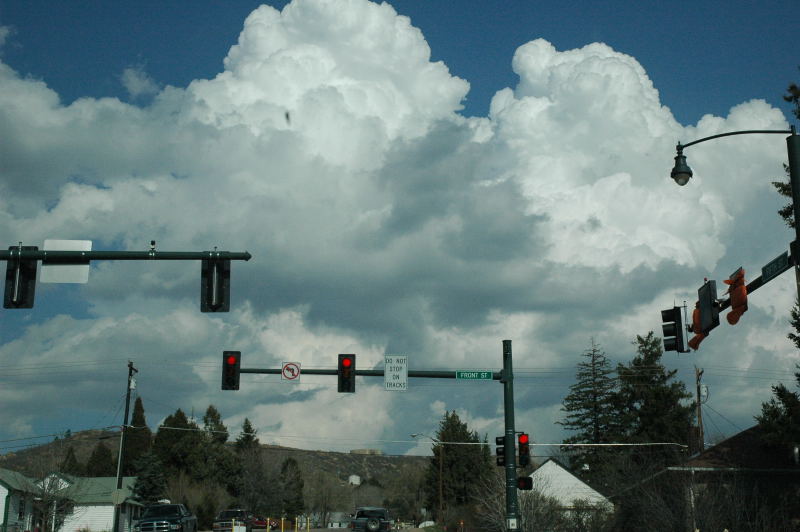 In Castle Rock, showers are developing to my east. My winds are from the west. I followed a weak storm that developed out of this, but it soon weakened. I then noticed the winds were uniformly from the east-southeast everywhere, so I knew I had outrun the boundary.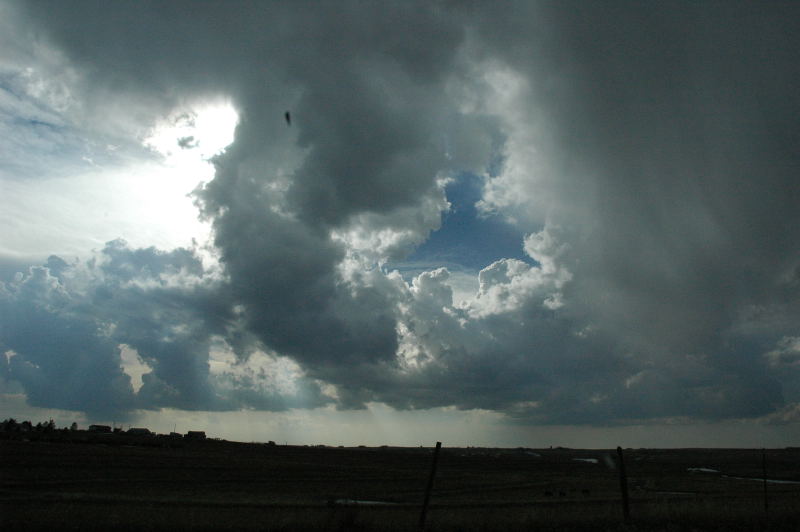 I looked back from a stopping point just west of Kiowa and noticed new towers back to my west. Some displayed a rather helical, corkscrewing appearance (not very visible on this image)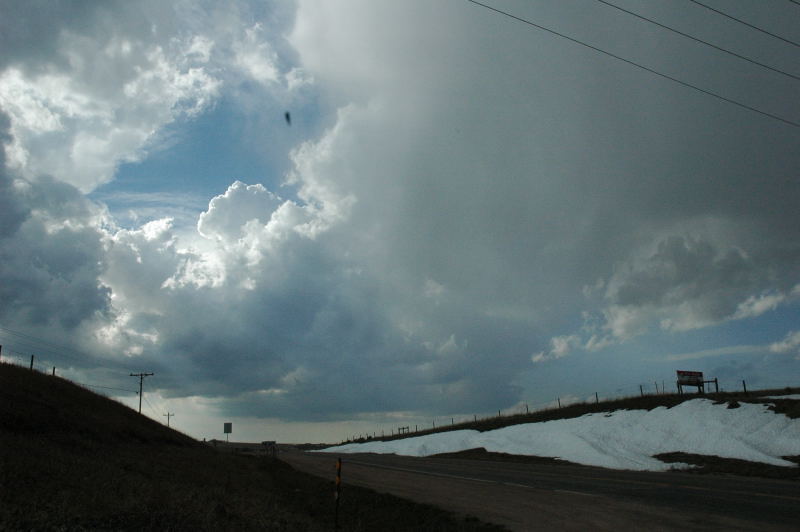 The convection at the northern end of this line appeared to be the strongest. Indeed, looking at radar for this time, the vortex had moved to the northeast, and the new updraft was appearing in association with this feature. Note the snow in the ditch.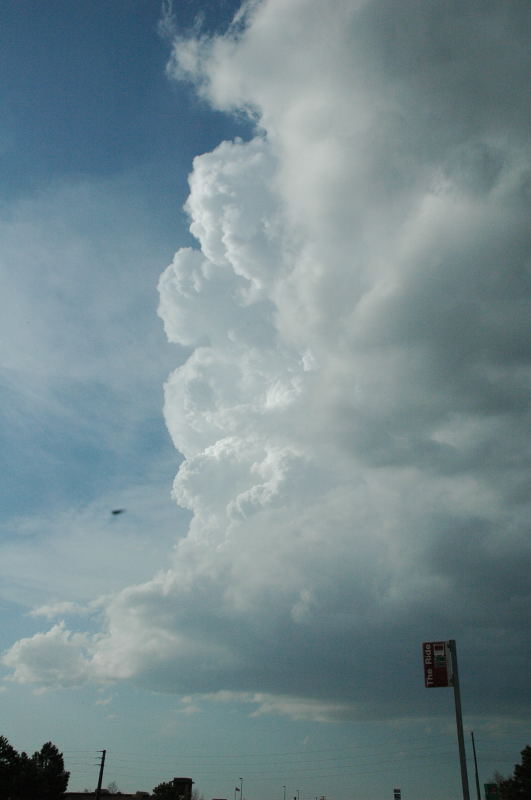 At Franktown, looking north, the updraft had the appearance of a developing storm. It was hazy, but the updraft looked fairly vigorous. The winds switched to the southwest at this point.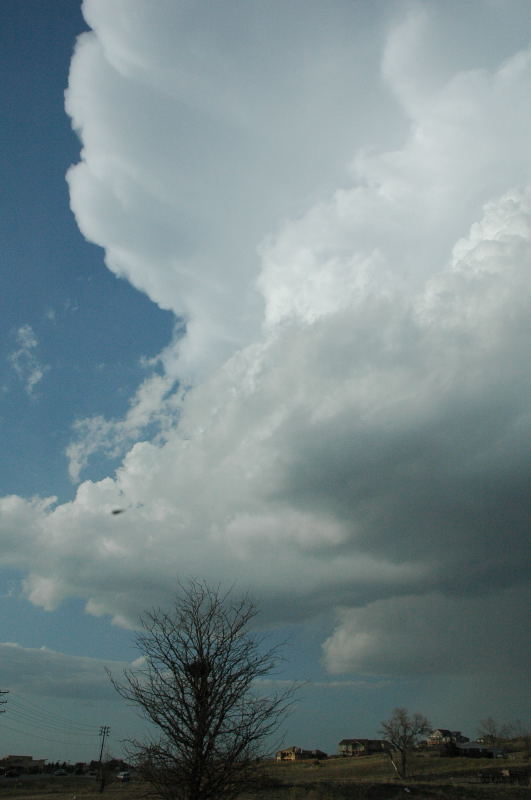 Near the Pinery, a little bit of a backsheared anvil develops.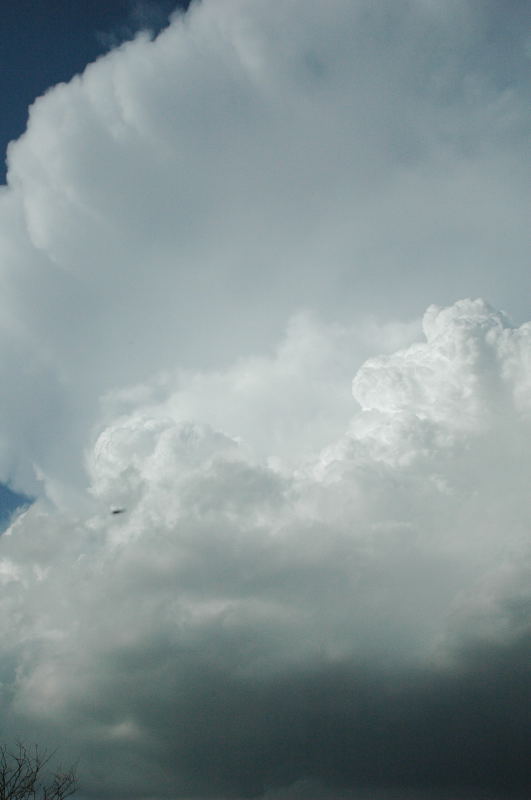 Just north of the Pinery, looking northeast.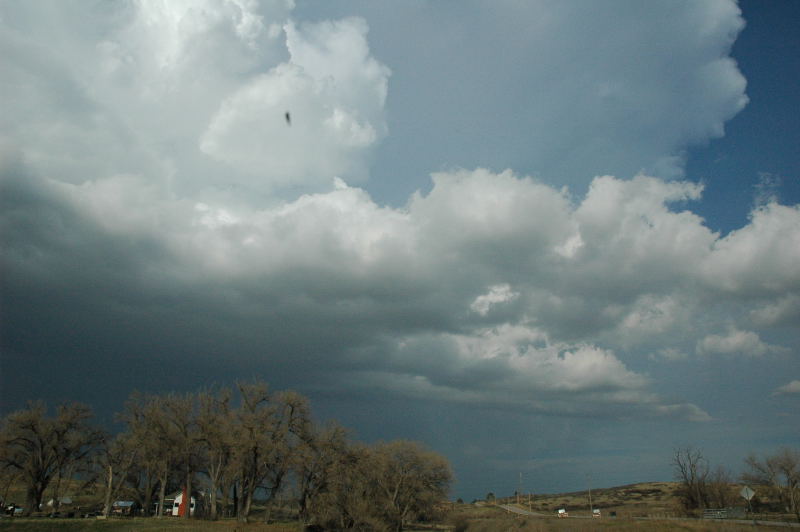 Looking east. The storm has developed a bit of an inflow band.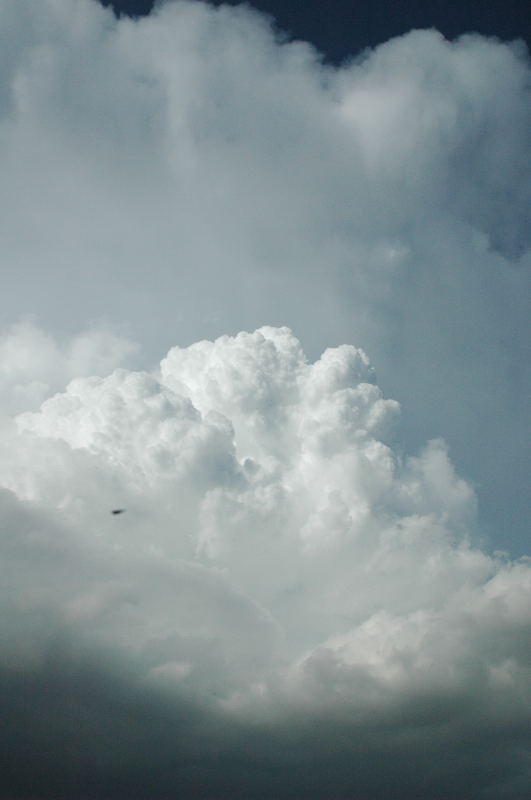 The inflow band reaches the updraft base in the lower right portion of this picture.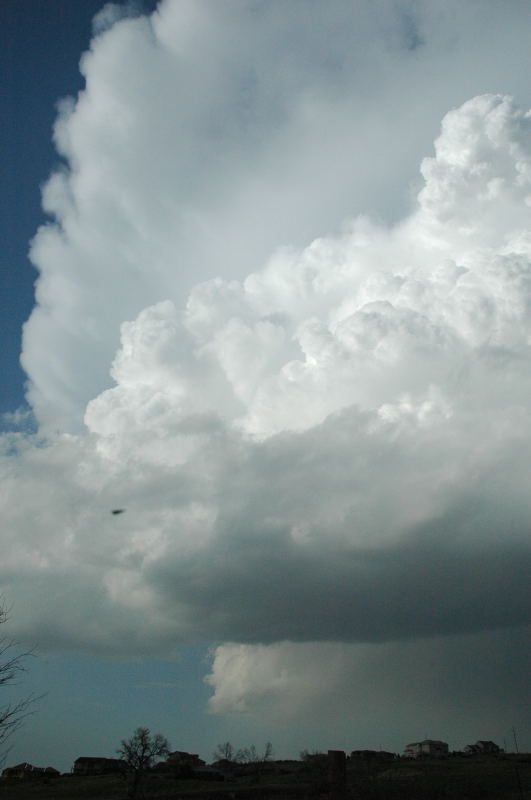 Farther north (under the updraft base in this picture) is another shower that appears to have split from the main storm, which I am viewing at this point.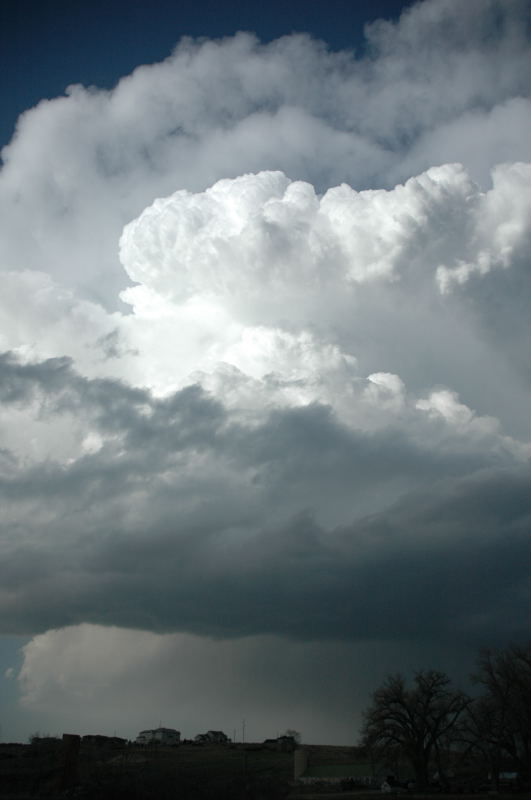 A view of the entire storm using the D70 lens zoomed out (~28mm).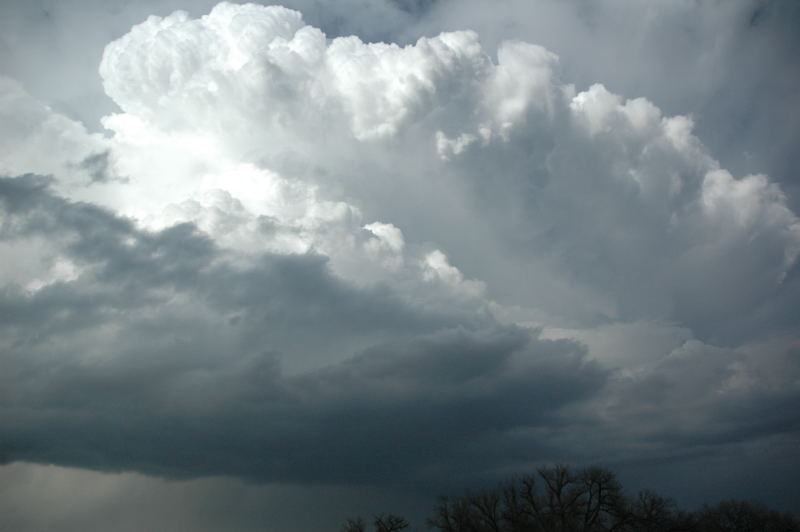 Landscape view of the storm. It has started to come down from its best appearance at this point. Soon after this shot was taken, I drove northeast a bit and noticed that the winds had again become more southeasterly. Some anvil material had come in from storms farther southwest, it was getting late in the day, and the boundary layer was decoupling. I figured that this storm did not have much time left. Indeed, its appearance soon went rapidly downhill.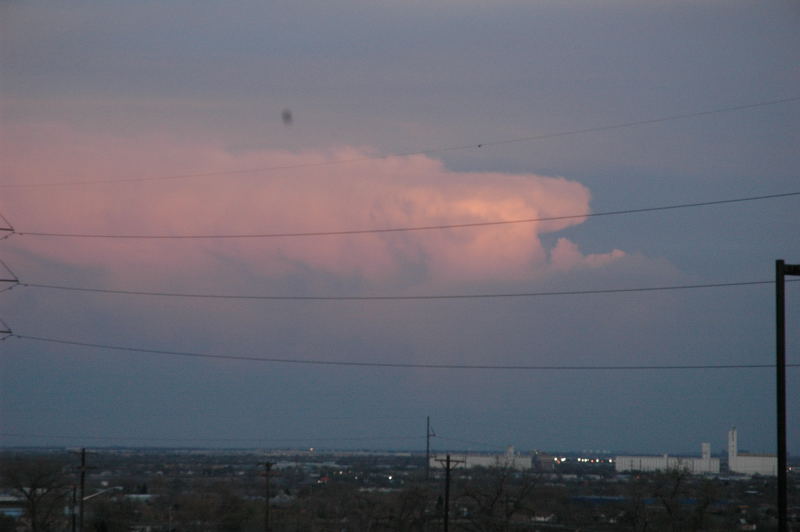 Parting shot from a point just north of Denver.
---