Remer, MN Supercell
July 20, 2008
Okay, I didn't get any pictures of the supercell. I just got this:
---
0414 PM 07/20/2008 HAIL E1.00 INCH 3 SW REMER CASS MN TRAINED SPOTTER
---
That's my report. Since there was still a lot of core in front of me at that point, I decided I didn't want to take the largest hail that storm had to offer and turned around instead. I did get a brief glimpse of the action area from a distance through the trees before I got to Remer. Unfortunately, the area between Grand Rapids and Remer is very thickly forested. When I saw the area into which the storm was headed, I decided I would not get a good look even if I did break out back ahead of the storm, so I went after a storm to my northwest over Winnibigoshish Lake. Although its future looked to be short because the storm to the south was consuming all the CAPE, I figured I'd give it a try. Again, I got a brief glimpse of some nice wall cloud and inflow tail structure, but I could not find a suitable spot to take a picture. The severe thunderstorm warning was soon dropped as well. Luckily, one of the other Itasca County spotters (with lot of experience) showed me a few good viewing spots in the area. I was able to get a good shelf cloud picture. I also saw my first Bobolink (a bird) and snapped a couple other scenic shots.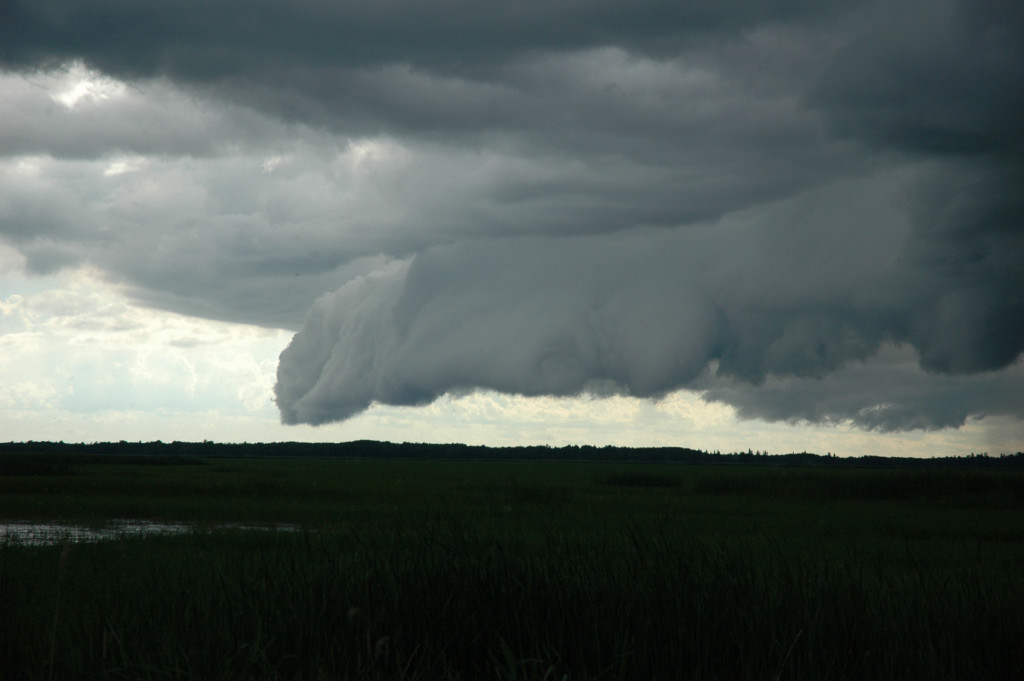 Shelf cloud viewed from Mud Lake in northeastern Cass County.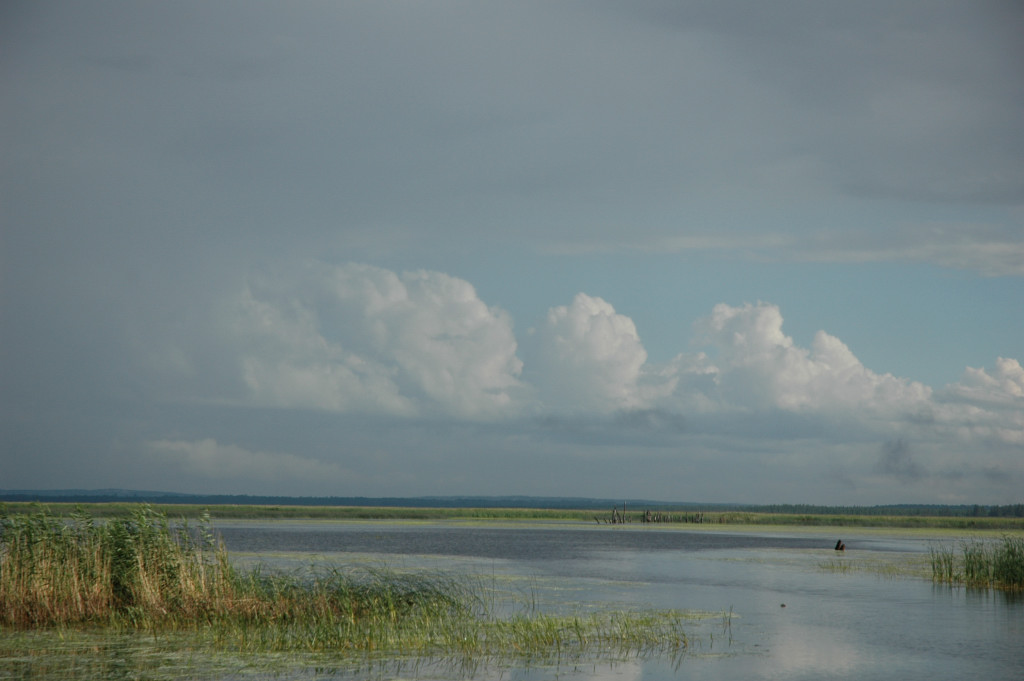 A nice spotting location looking south over White Oak Lake near Deer River.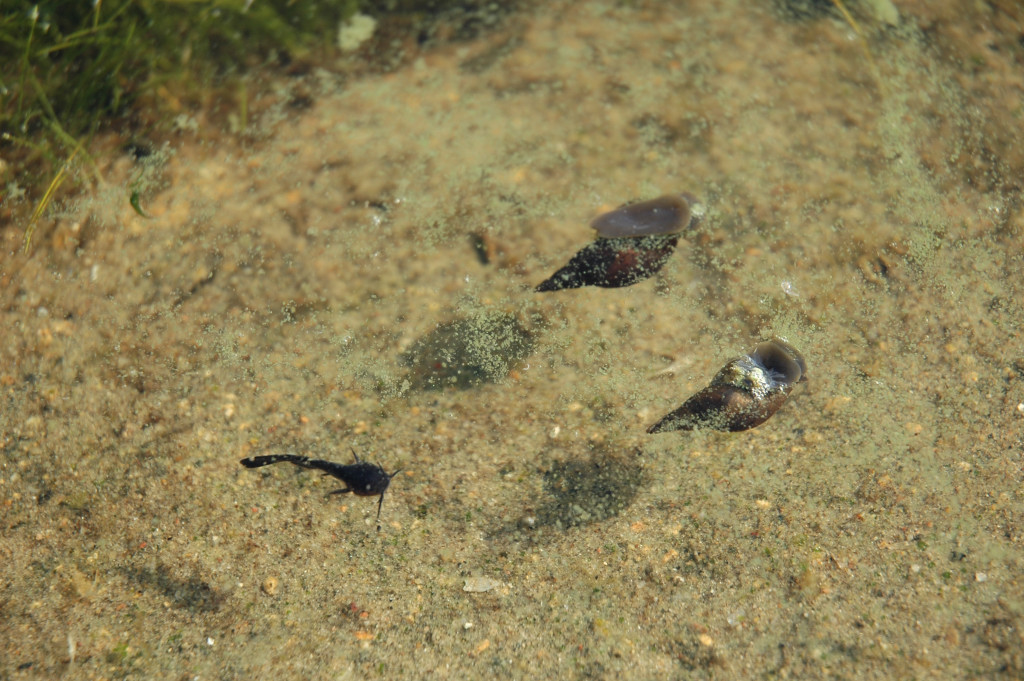 Bullhead minnow and two snails feasting on algae.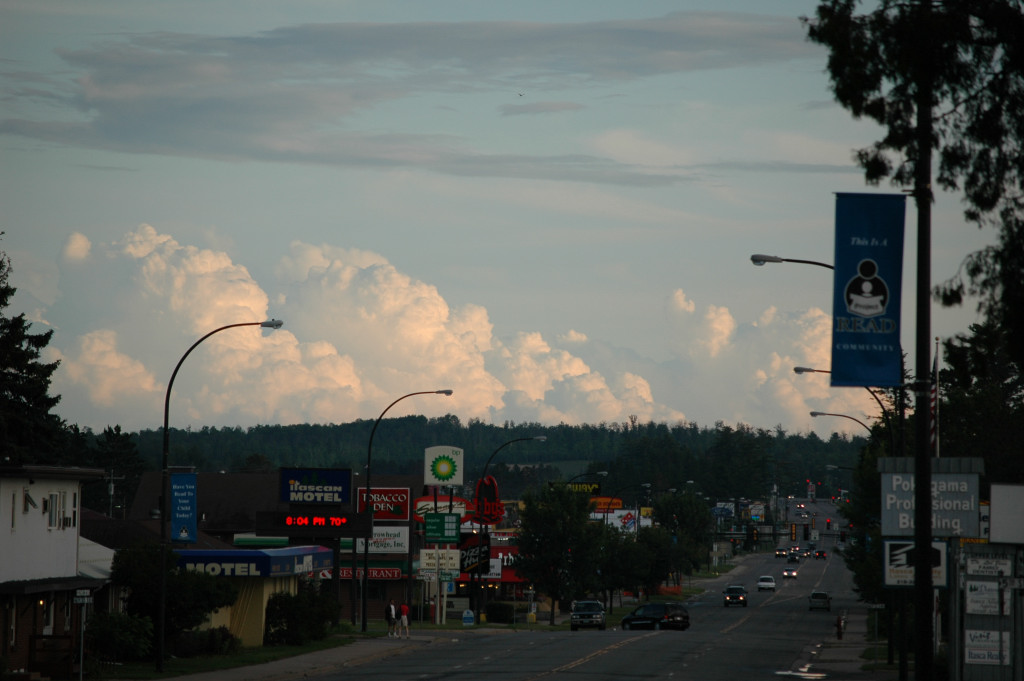 Distant cumulus congestus looking south from SW 4th Street and Pokegama Avenue in Grand Rapids.
---