May 2, 2016 Photography Day
There were no chaseable storms within a reasonable distance for us to return to Oklahoma City the next day, so we took an easygoing drive northward to the Wichita Mountains, where we did some photography. Bill took the other van along a separate route for reasons I don't remember right now. I guess they weren't as interested in the photography, or maybe they had to drop off a guest at DFW.
I had a quick morning run before eating breakfast at the Days Inn. We then packed up and drove north to Ballinger, where we had a really nice lunch at Alejandra's Mexican & American restaurant. We continued north and drove out of the clouds shortly after leaving Ballinger. We drove past the Horse Hollow IV wind farm and could also maybe see a bit of Callahan before rounding Abiline and crossing into Oklahoma at Wichita Falls.
I made reservations at the Best Western Plus Hotel and Convention Center in Lawton. This hotel was next to a casino, so there was a bit of smoke in the hallways. The rooms were okay, though.
We spent the very late afternoon and early evening doing photography at the Wichita Mountains National Wildlife Refuge. We saw prairie dogs, buffalo, and longhorn cattle, and then we drove to the top of Mount Scott to watch the sunset. It was an easygoing end to a, more or less, easygoing tour with very pleasant guests and some nice storms.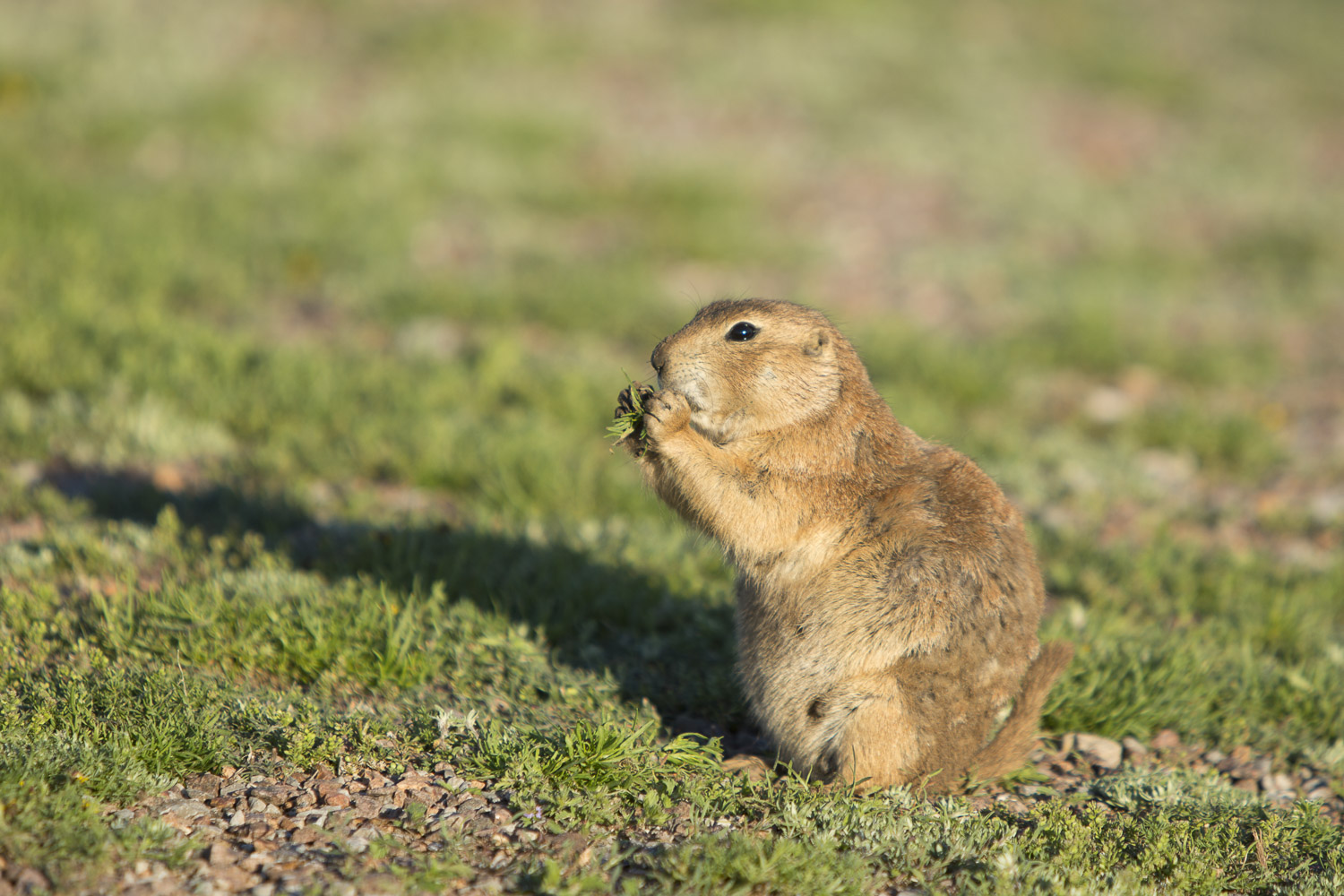 Prairie Dog.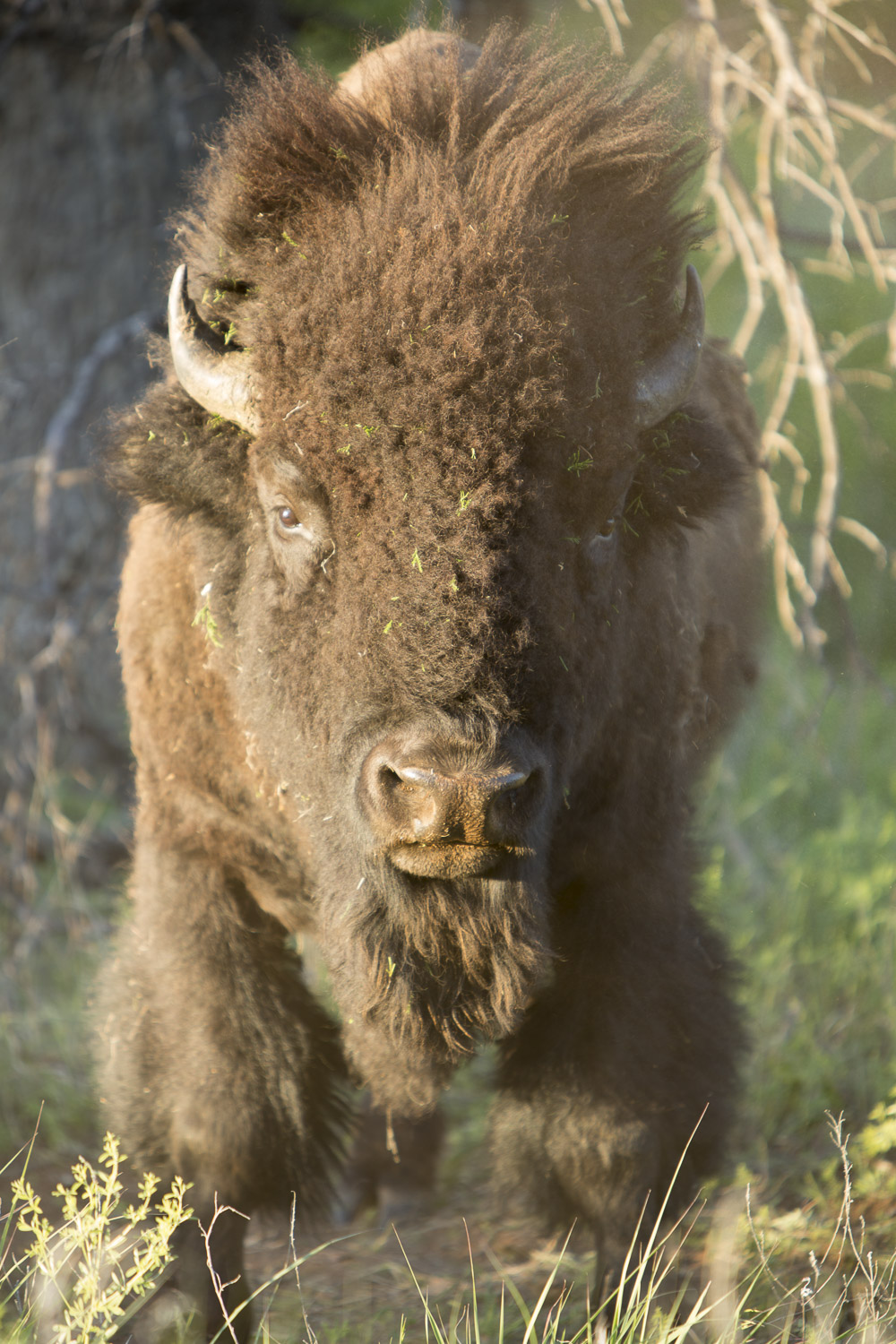 Bison rolled in dust.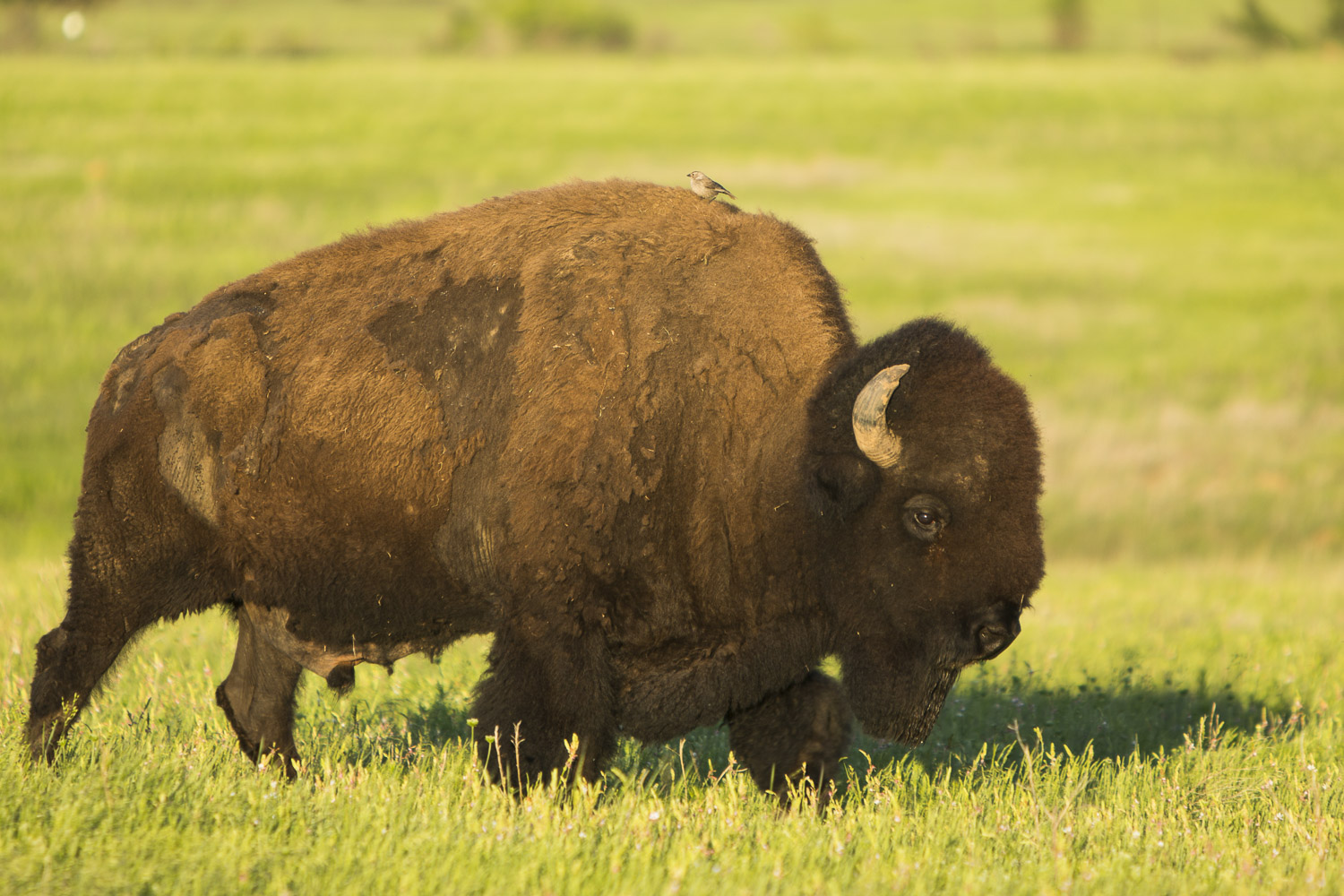 Bison with a cowbird.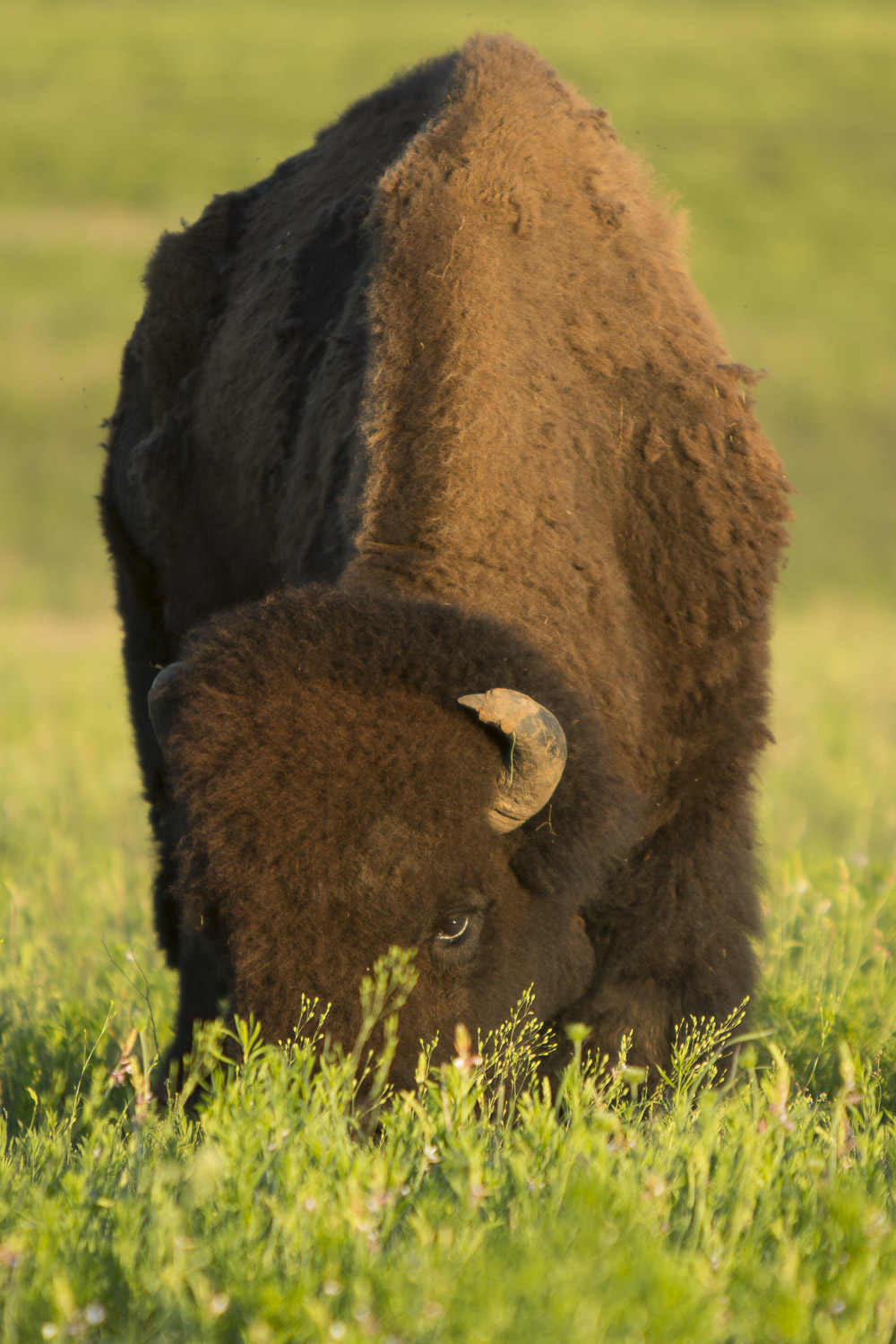 Bison.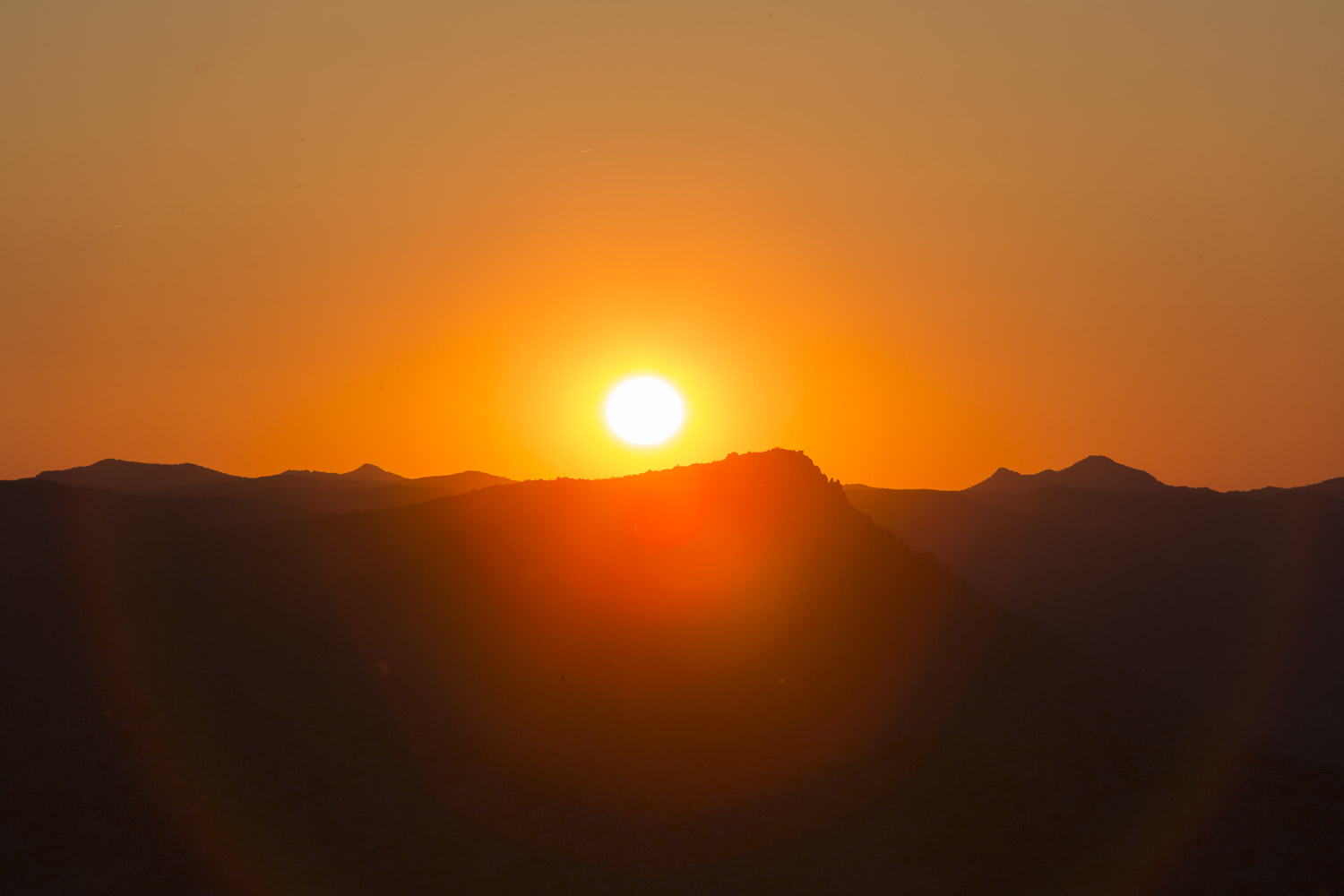 Sunset from the top of Mount Scott.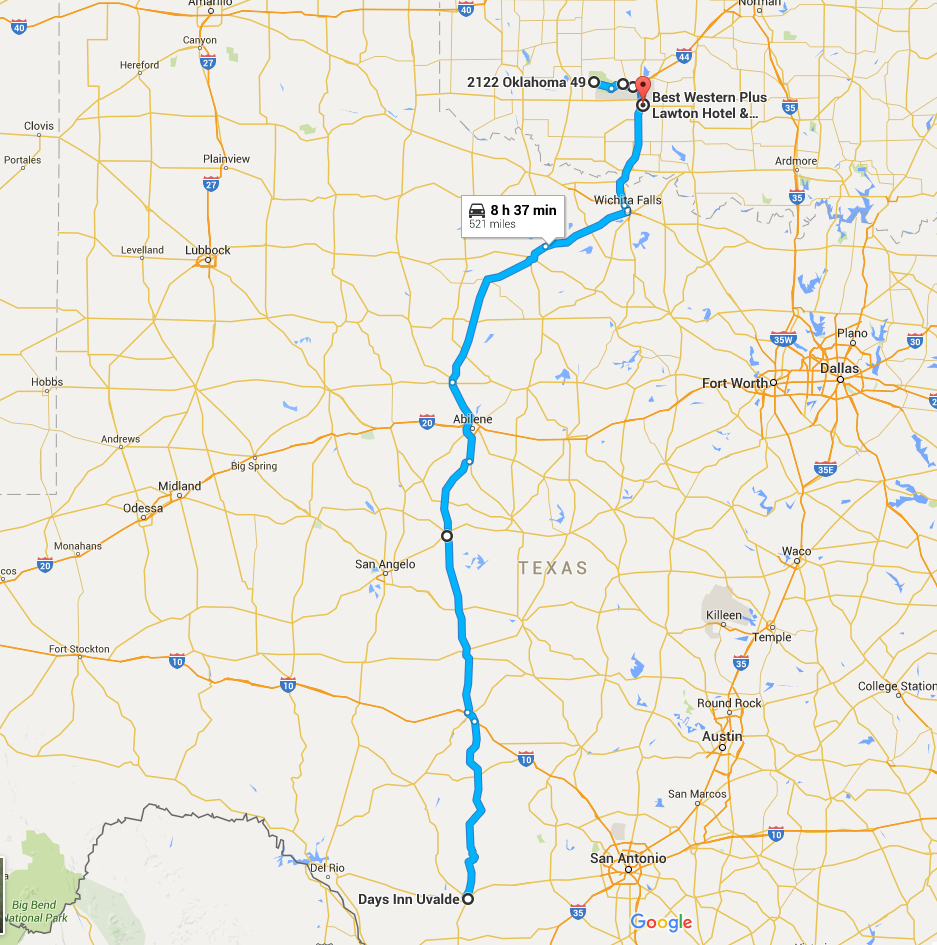 Our route.
Back to Storm Chases | Home