June 27, 2014
Severe Storm near Levant, Kansas.
This was the final and would could have been the best day of the tour. The wind shear in the atmosphere was the best we had had all week, and a bit more moisture and instability (CAPE) were also present. The Storm Prediction Center included a 10% risk area (10 percent chance of a tornado within 25 miles of any given point within such a risk area) in their outlooks for the day, so we were a little more optimistic than we had been earlier in the week.
We got severe storms again this time, but the storms that greeted us were linear. Interestingly, just as we arrived at our storm, it became tornado-warned. There was a fair bit of shear along the leading boundary preceding these storms, and that provided a bit of a vortex sheet, which was then stretched, apparently, to produce a tornado just one more exit west of our location, but it was a little too far away for us to see.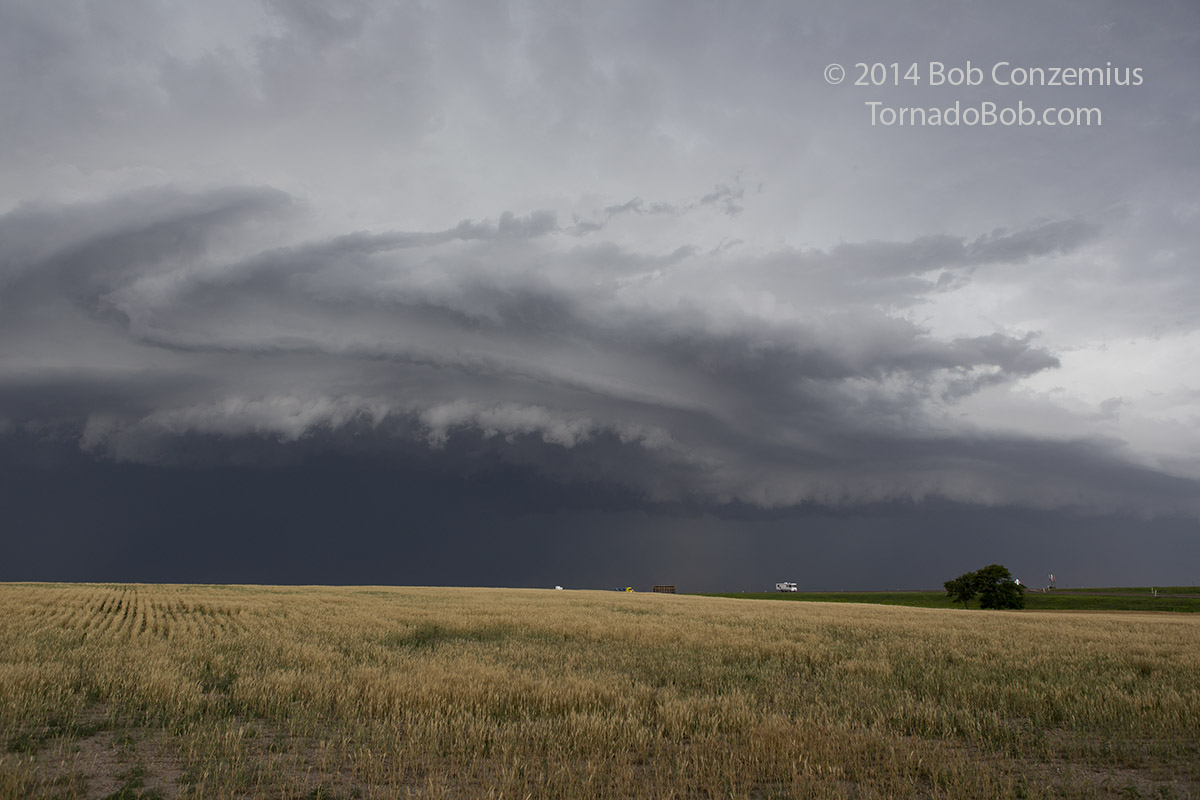 Shelf cloud and a developing circularion on a line of severe storms near Levant, KS.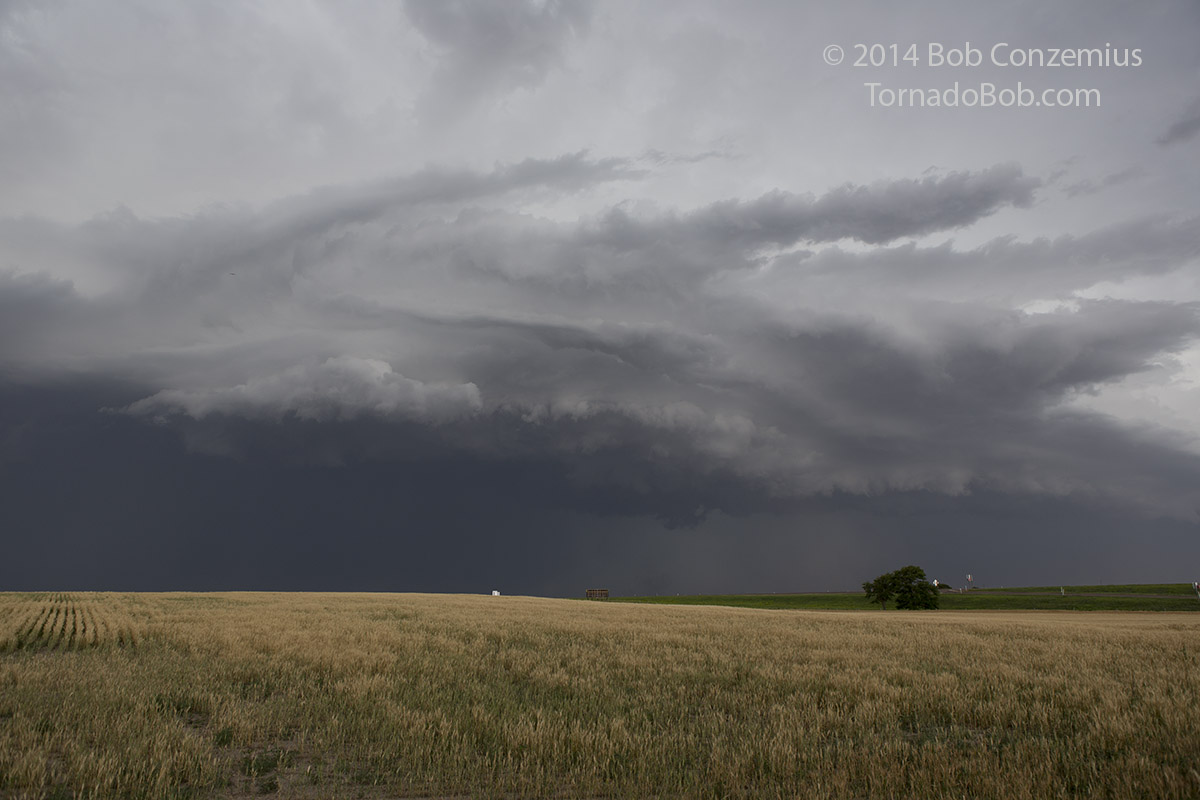 There is now just a little dust underneath the lowering just to the right of center.
Once the shelf cloud overtook us, we hopped back in the van and drove east, hoping for more activity of this type. It was not to be. The storm decided to gust out hard, and the entire southern part of the line bowed out quickly behind us, over taking us as we zig-zagged northeast to try to reestablish our position on the more interesting parts of the storm. Within an hour, everything was gusting out and moving too quickly for us to catch, so we elected to head back west towards Denver. We spend the night in Stratton, CO.
Back to Storm Chases | Home