June 25, 2012 Wyoming Severe Storms
Today was Day 1 of Tempest Tours 2012 Tour 9. It often seems like the weather makes things difficult for storm chasing, and this week no exception. The tour started in Denver this morning, and after I bumped up the orientation to an earlier time so we could get on the road, we started the long drive for chasing in Canada on Day 2 of the tour. Our goal was to get as far as possible into Montana, so we could get across the border quickly the following morning and be ready to chase storms in Saskatchewan that afternoon.
On our drive north, storms developed off the mountains and moved eastward into central Wyoming along I-25, affording us some storm viewing on a day originally meant just for travel. In fact we drove past several storms and even found some hail near Bill, Wyoming.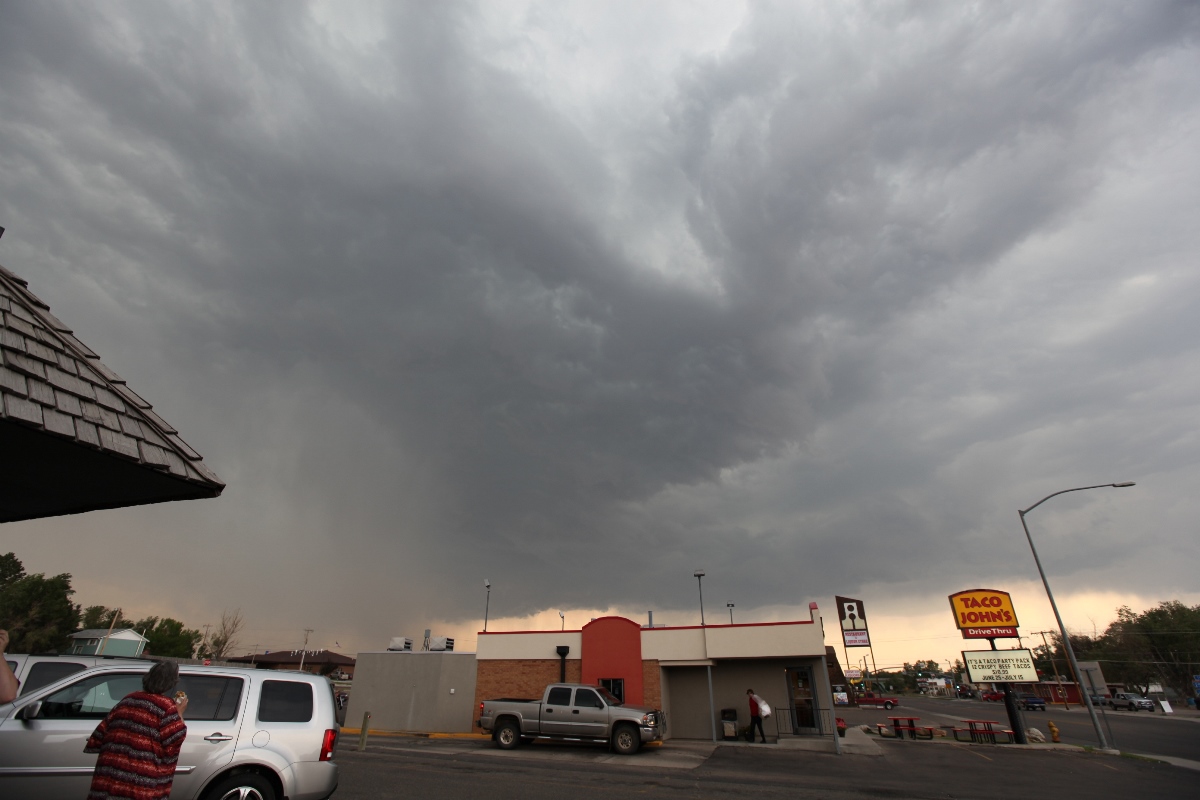 A high-based severe thunderstorm approaching Douglas, Wyoming.
We continued northward into Montana, stopping north of Broadus on Highway 59 to do some photography at sunset. My hopes of making it to Glendive were dashed when I found all the rooms there were booked for the evening and were also too expensive, thanks to the oil and gas boom in the Bakken oil formation. The closest to Canada we could get was Miles City, but for a day of driving, that was far enough.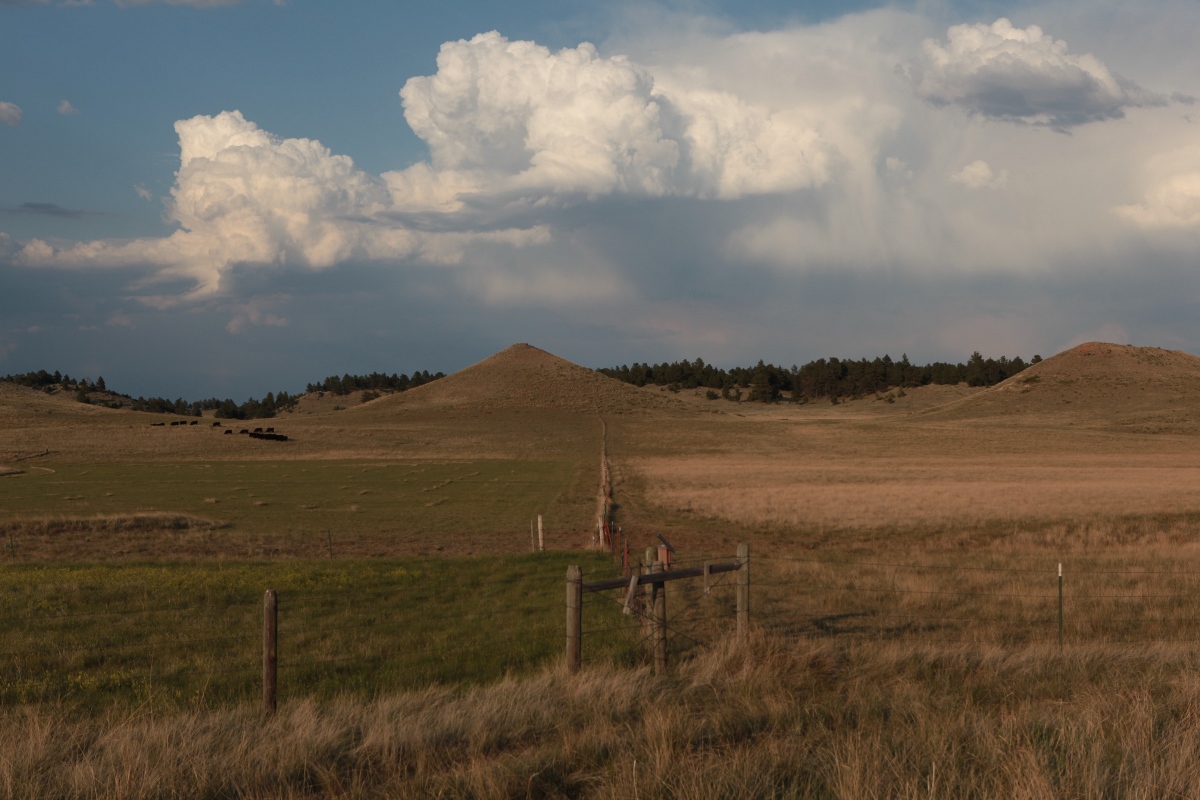 Late day cumulus north of Broadus, MT.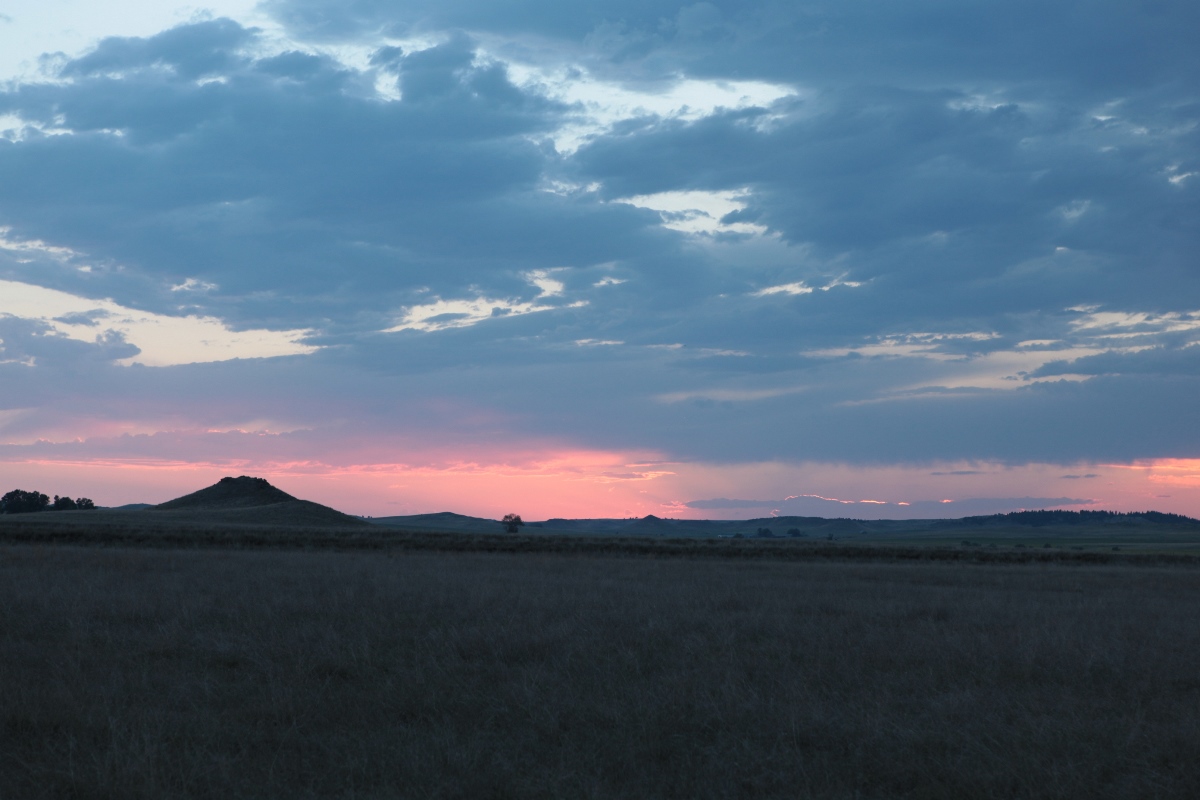 Sunset with a thunderstorm anvil along the distant horizon, maybe 150 miles away.
Back to Storm Chases | Home