April 28, 2017 Busted Chase
Oklahoma/Texas
We were hoping for late day storms as moisture began to surge northwestward into southwestern Oklahoma and the far southeastern Texas panhandle, but we had a busted chase instead.
We drove from Shamrock, Texas into southwestern Oklahoma and passed by the Quartz Mountains and drove into the Wichita Mountains. We stopped for lunch at Meers Restaurant, which is a must-see for anybody traveling in that area. We had some delicious cobbler and some large burgers.
We continued into the wildlife refuge, did a little wildlife sightseeing, and then drove to the top of Mount Scott to see the view from there. That view did not include any cumulus clouds. Eventually, we drove west to Altus, turned back east because the were no cumulus in Altus (but there were a few over the Wichitas), then drove a little south because HRRR showed storm development to occur just south of Wichita Falls. Instead, the cumulus dissipated, and our storm prospects evaporated. I got rooms at the Wichita Falls Super 8, and we drove over to Applebee's to eat dinner. The waitress was great, and the manager showed interest in our satisfaction with the restaurant and food.
Storms did develop after sunset, but they were mostly north of I-40, and we would have had to drive past midnight to see them. In fact, the best storms were probably more than three hours away.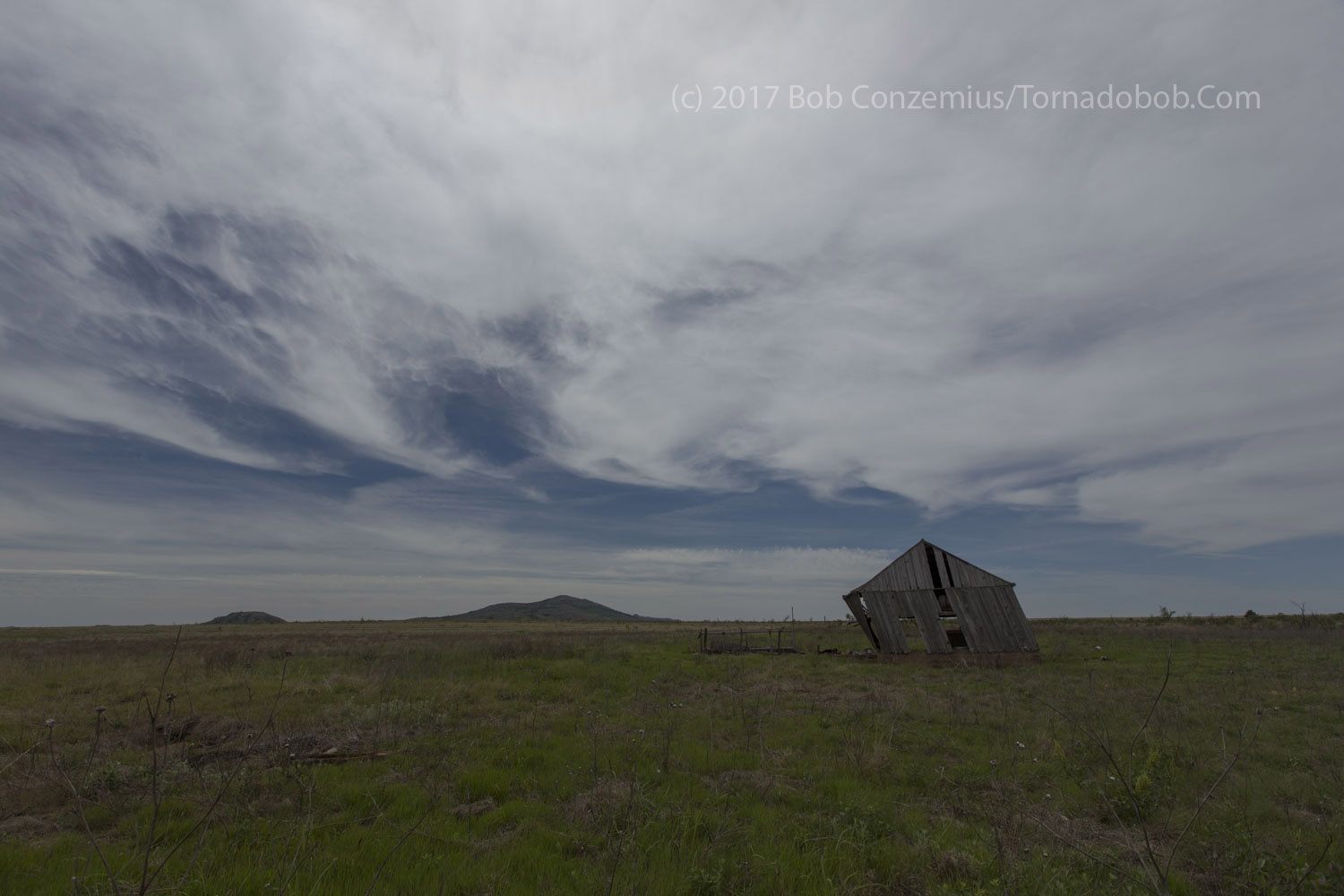 Dilapidated structure near the Quartz Mountains.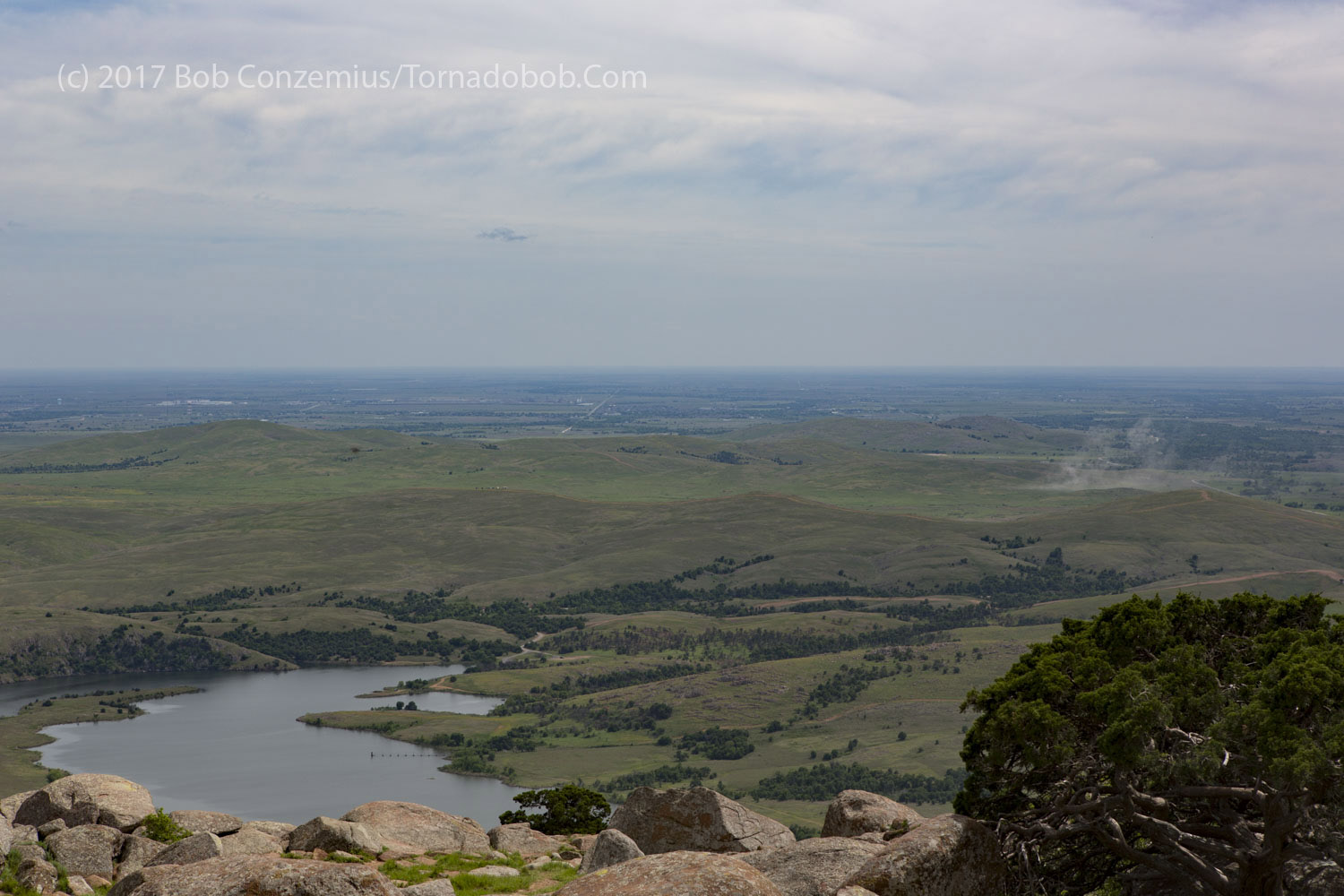 View from Mount Scott.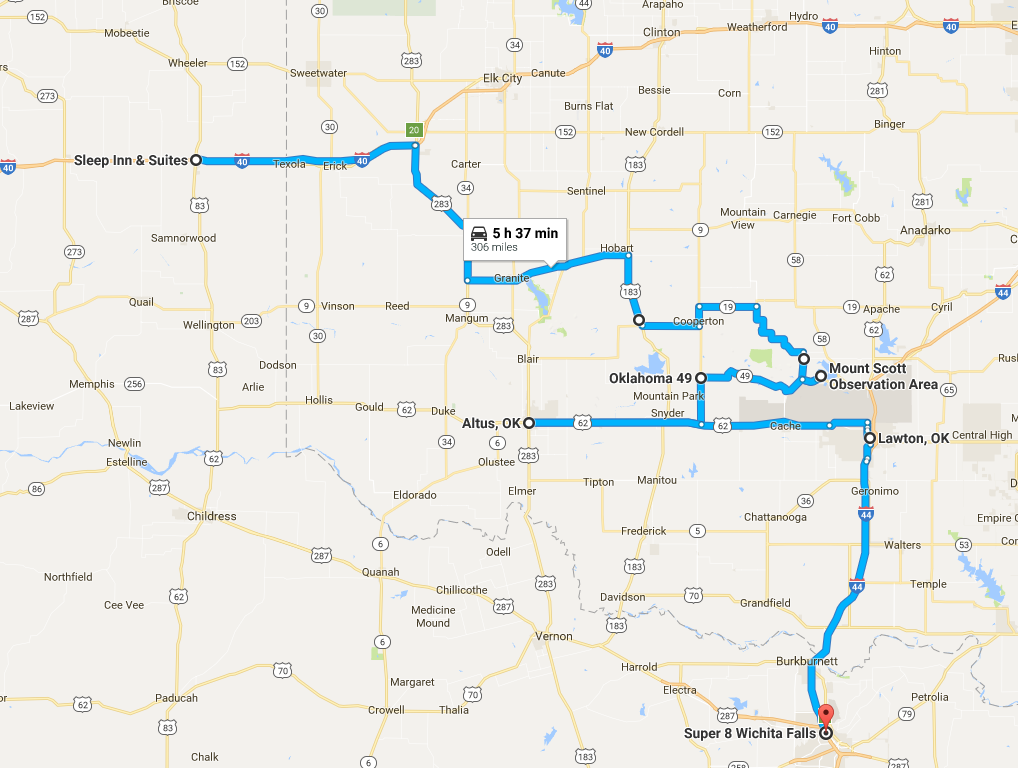 The day's route.
Back to Storm Chases | Home