May 1, 2016 (Barely) Supercells
It was another easygoing morning. The steakhouse next to our hotel was now open, so we had breakfast there. We spent the morning on a tour of the Caverns of Sonora and followed that with lunch at Sonic Drive-In in Sonora. From there, we drove southward to our target of Del Rio.
Caverns of Sonora
We began with a tour of the Sonora Caverns, which was scheduled to take about an hour and 45 minutes, but it ran about a half hour long. I think our guide was interested in one or two of the men on our tour.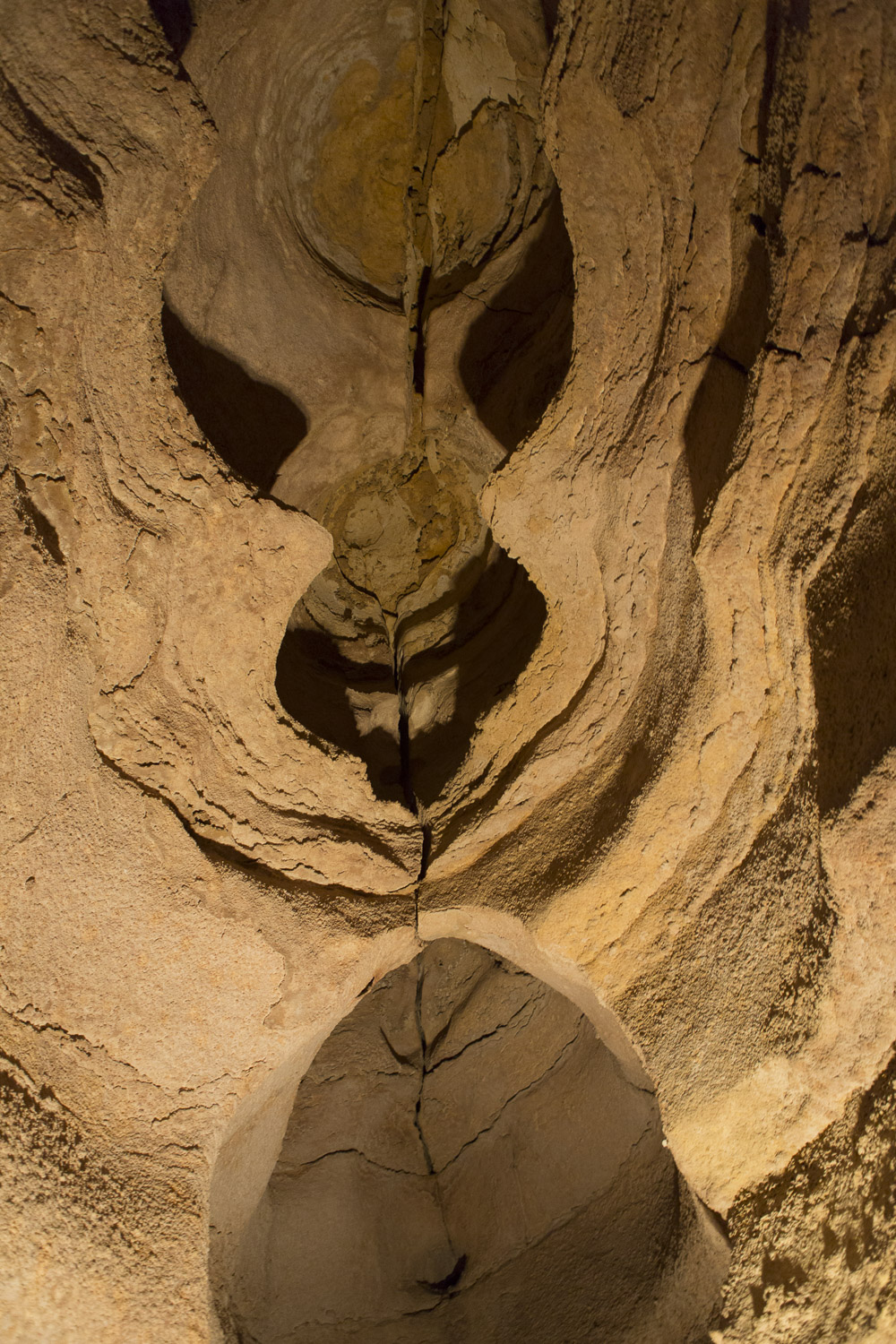 Sonora Caverns.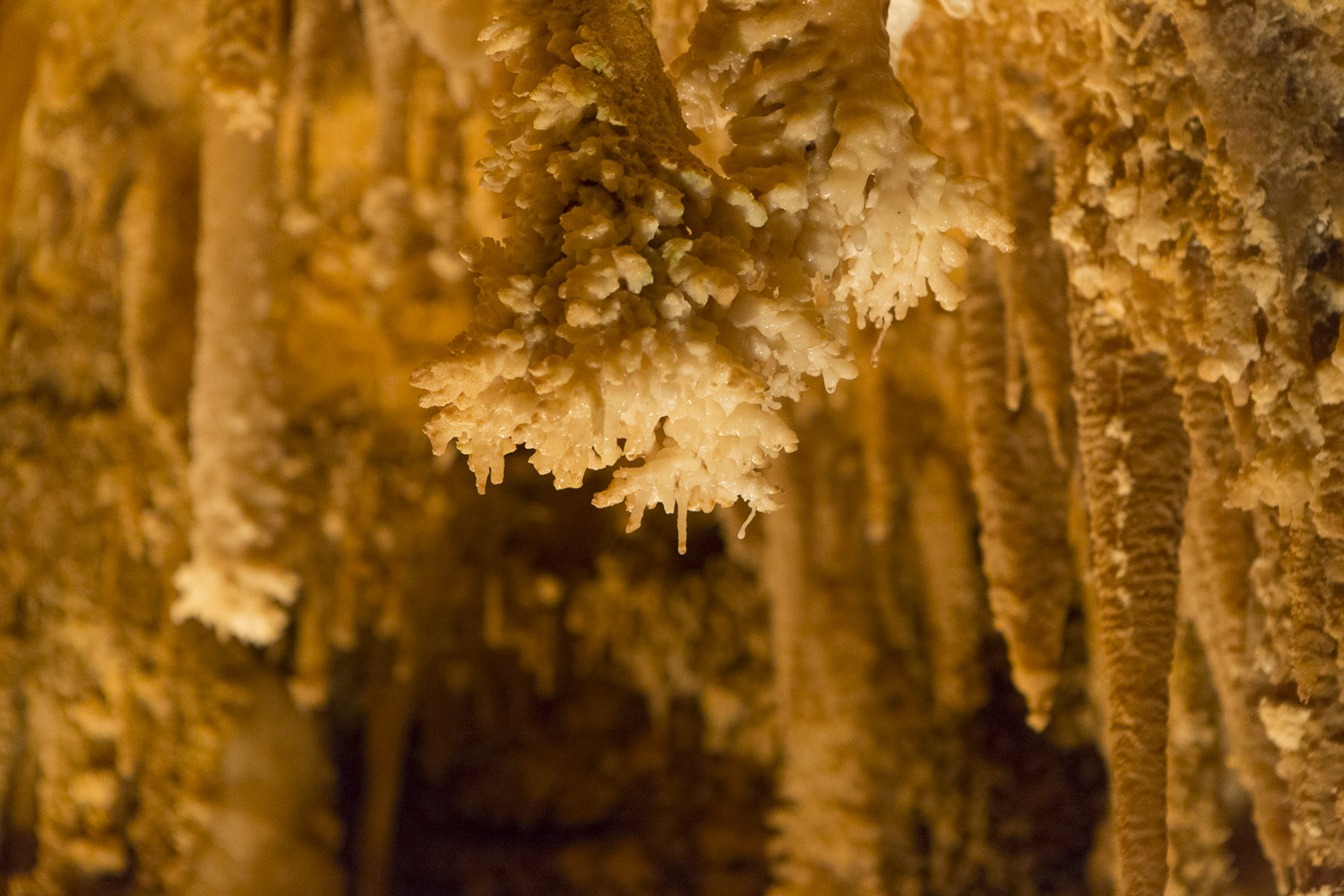 Lots of interesting formations that shoot off at all sorts of angles along with stalagtites.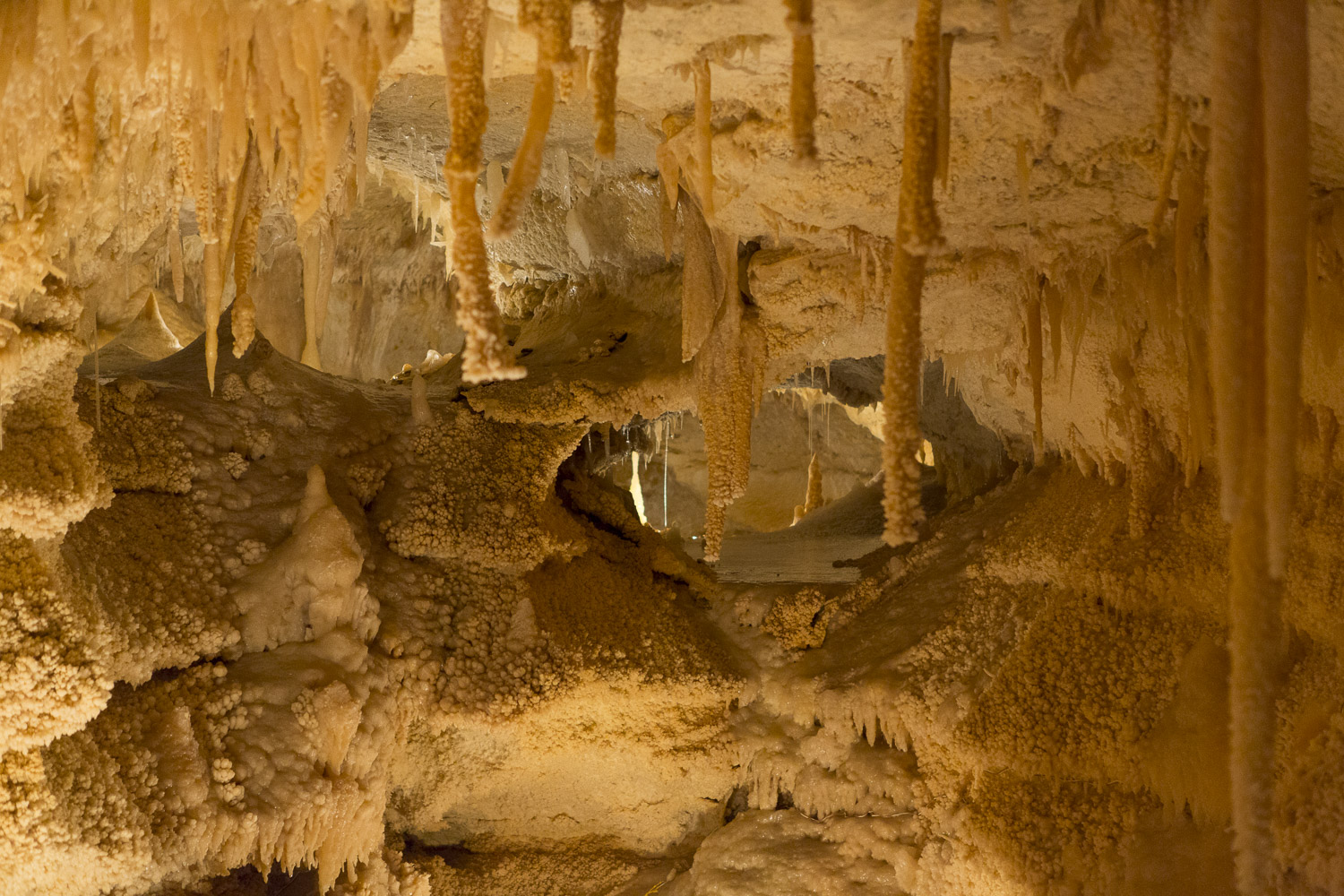 Structures through a series of rooms in the caverns.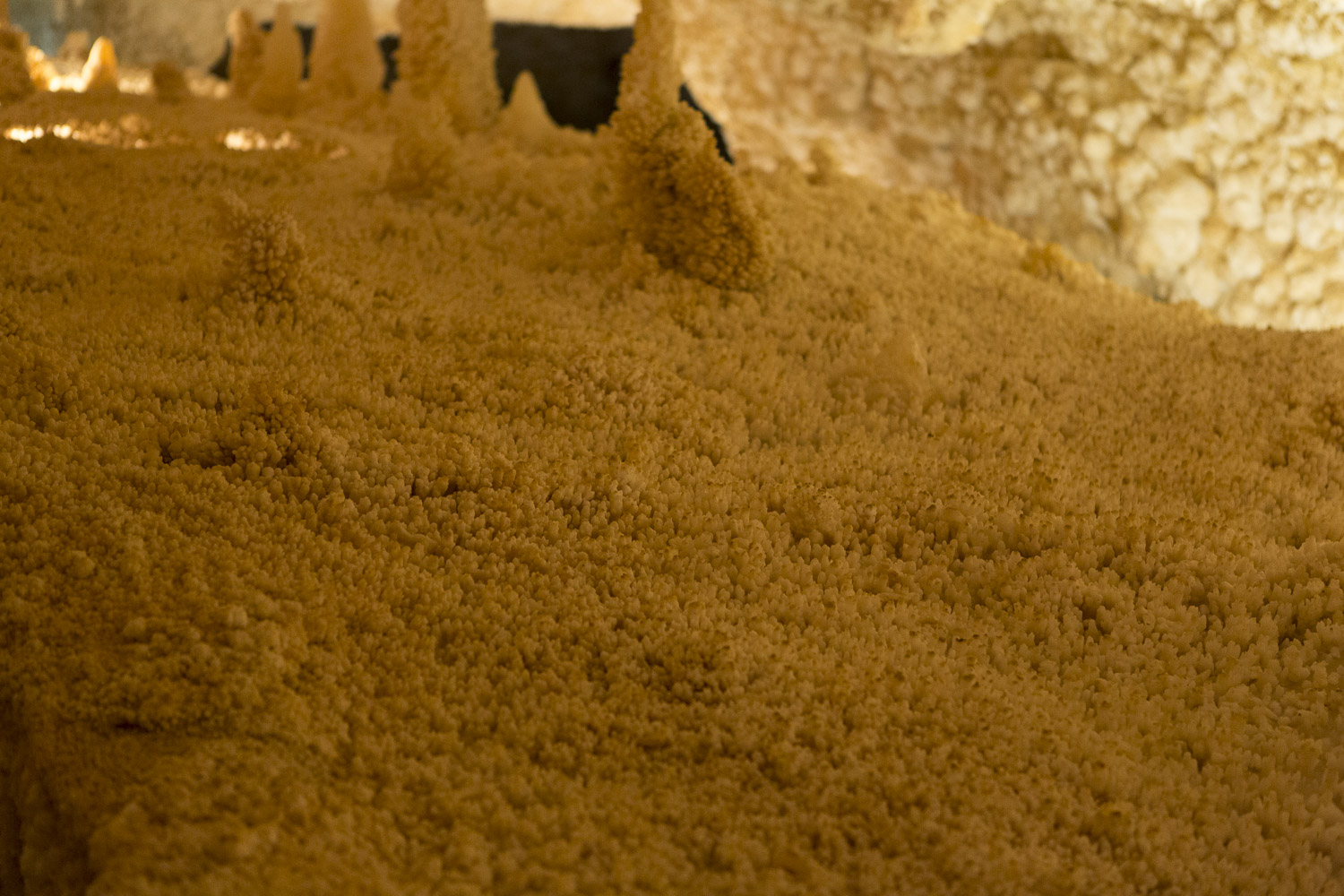 A semi-crystalline surface.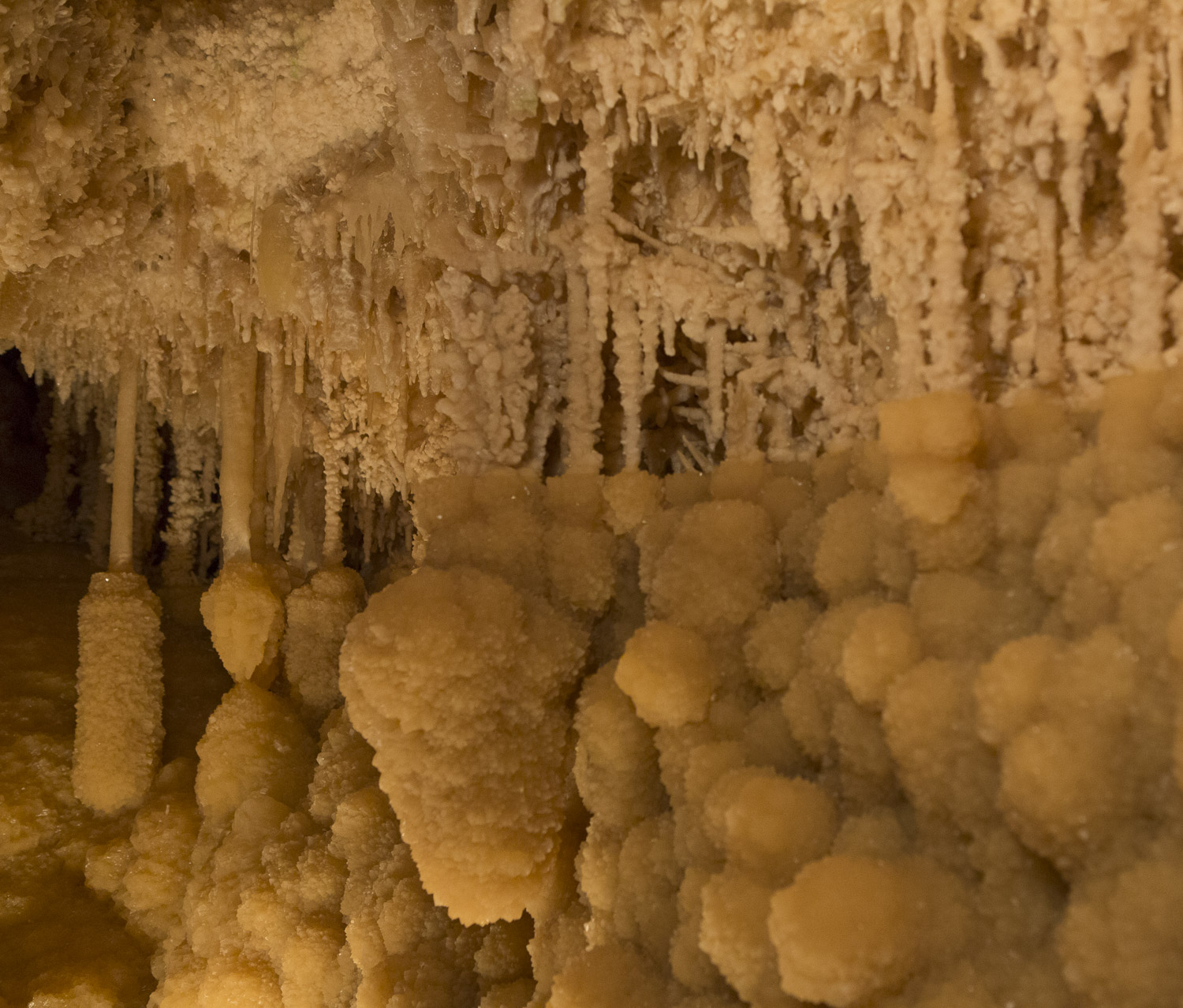 Changing water levels had something to do with the development of these formations. The water may have drained here when a passage was blasted for continued exploration.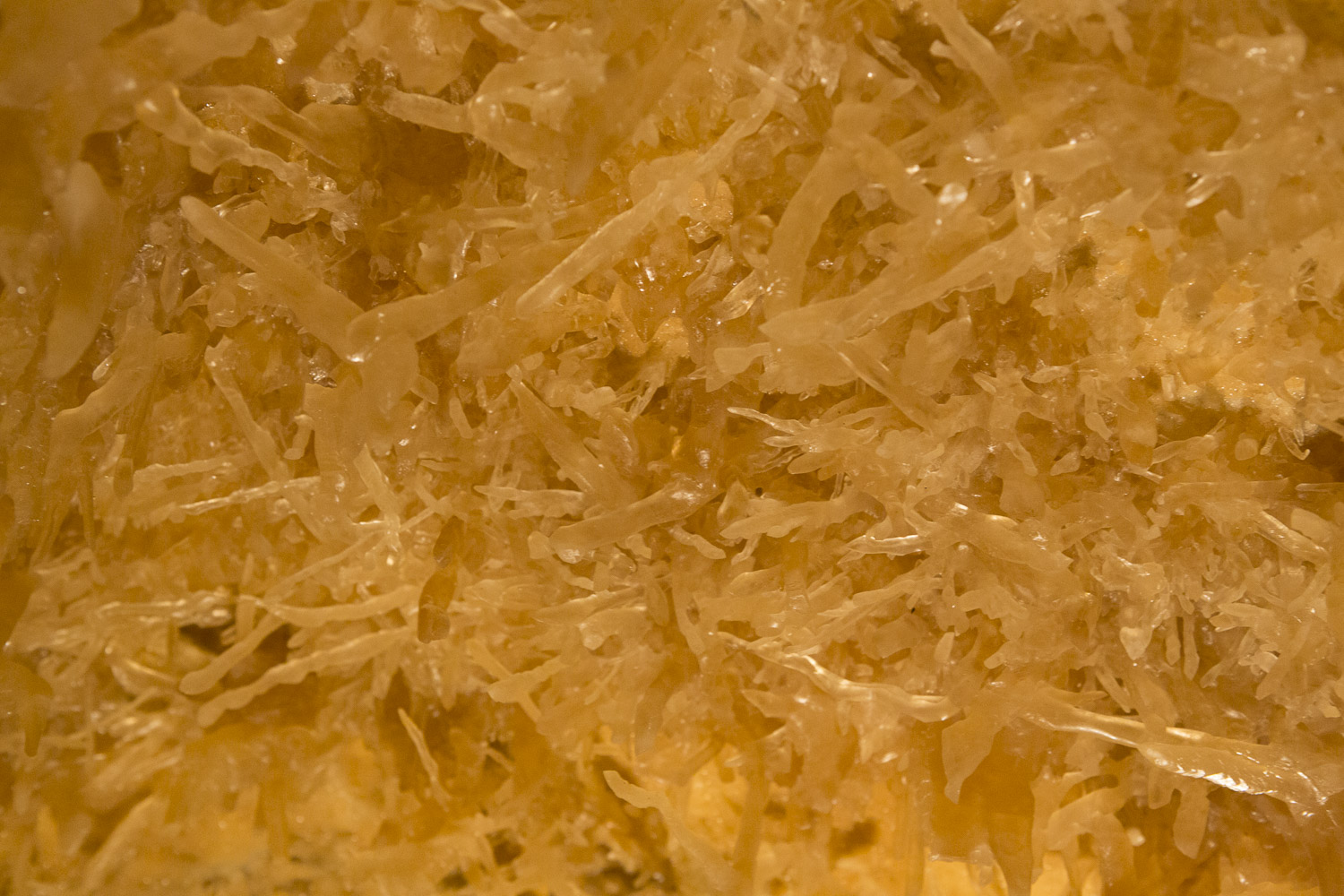 Crystals.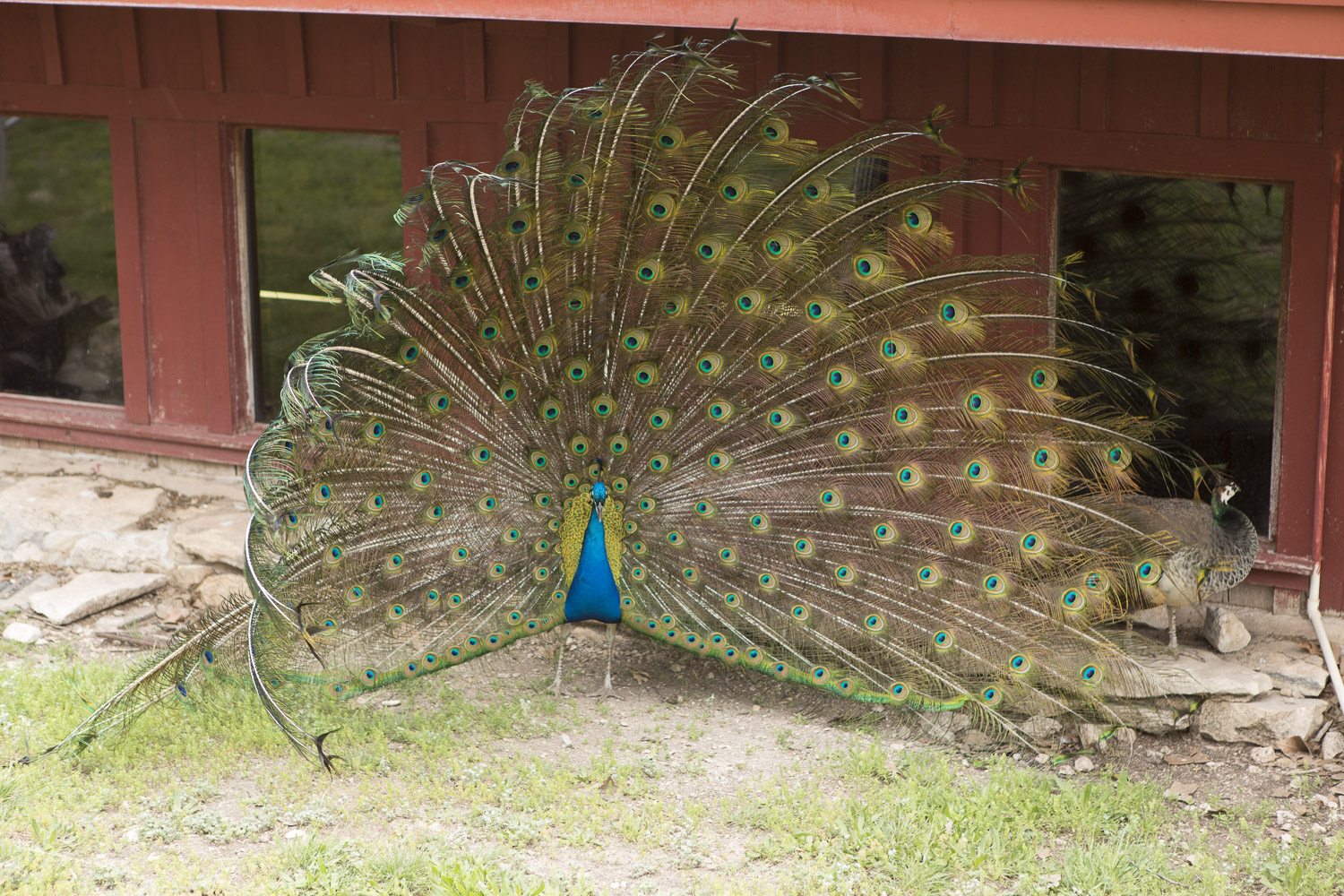 Peacocks. A mail tries to get the attention of the female.
The Chase near Del Rio
It was a rather cool day in Sonora, and we were eager to find some warmer air. My hopes were not that high as the winds had more of a northerly component to them than I had hoped the day before. However, by the late afternoon, winds were again easterly to southeasterly, and storms developed across the Rio Grande in Mexico. This not a safe place to chase, so we stayed in the U.S. and waited for the storms to cross to our side of the border.
Soon, a cell appeared out of the murk across the Amistad Reservoir. It had an occasional wall cloud, and when it got close, it apparently produced a funnel as we repositioned through Del Rio. I did not see the funnel because I was driving, and it had rather low contrast anyway. Some additional cells developed to our south, and after our initial storm weakened, we chased the southern cells, reaching Eagle Pass and seeing many border patrol trucks along the way. They are all over the place. I'm not sure why people think of the Mexican border as so porous. This section of the border did not look that way.
After our final storm began to weaken near Eagle Pass, we found a hotel in Uvalde and stayed there for the night. We finished the day with dinner at Applebee's in Uvalde.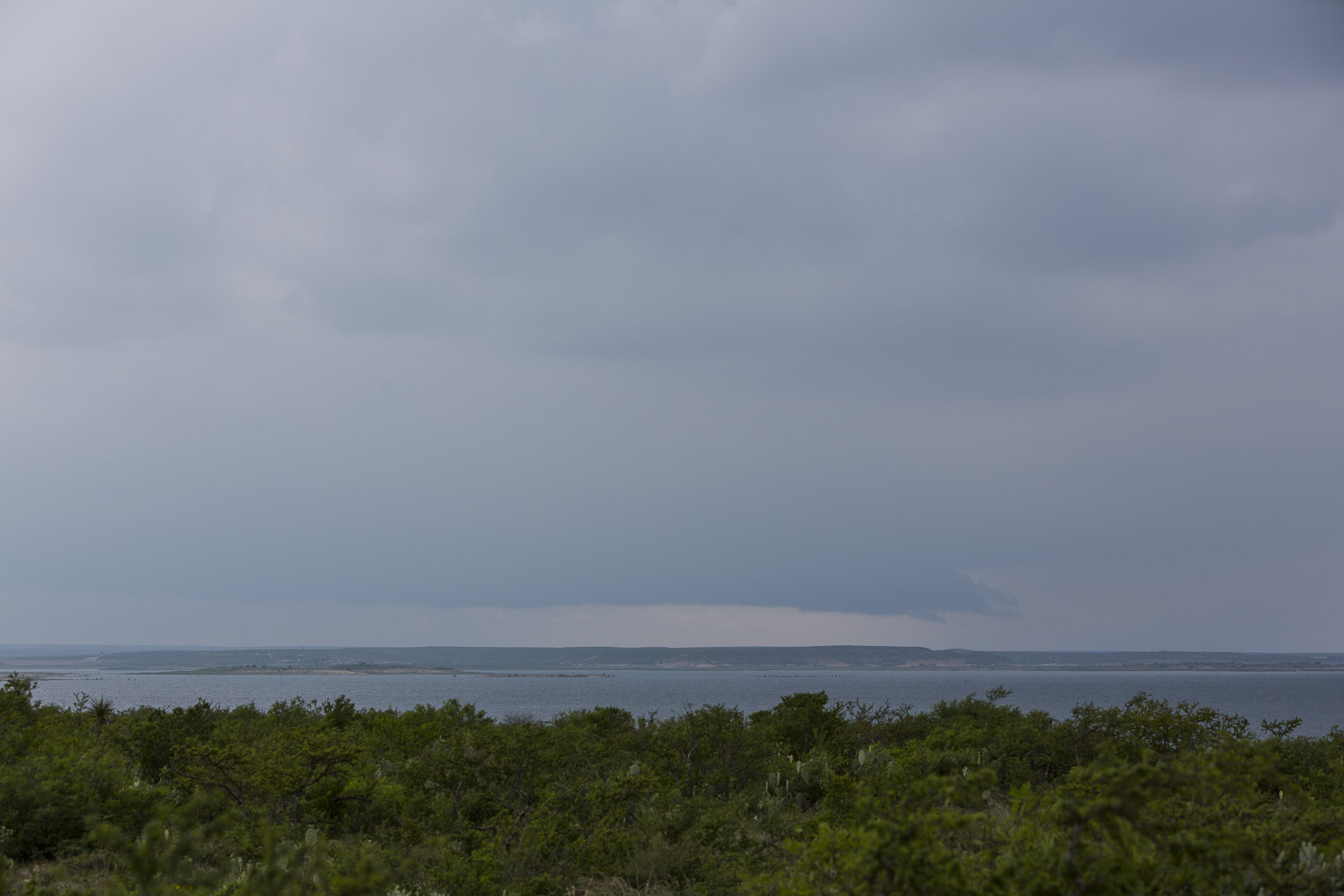 A storm appears from across the border, and it has a wall cloud.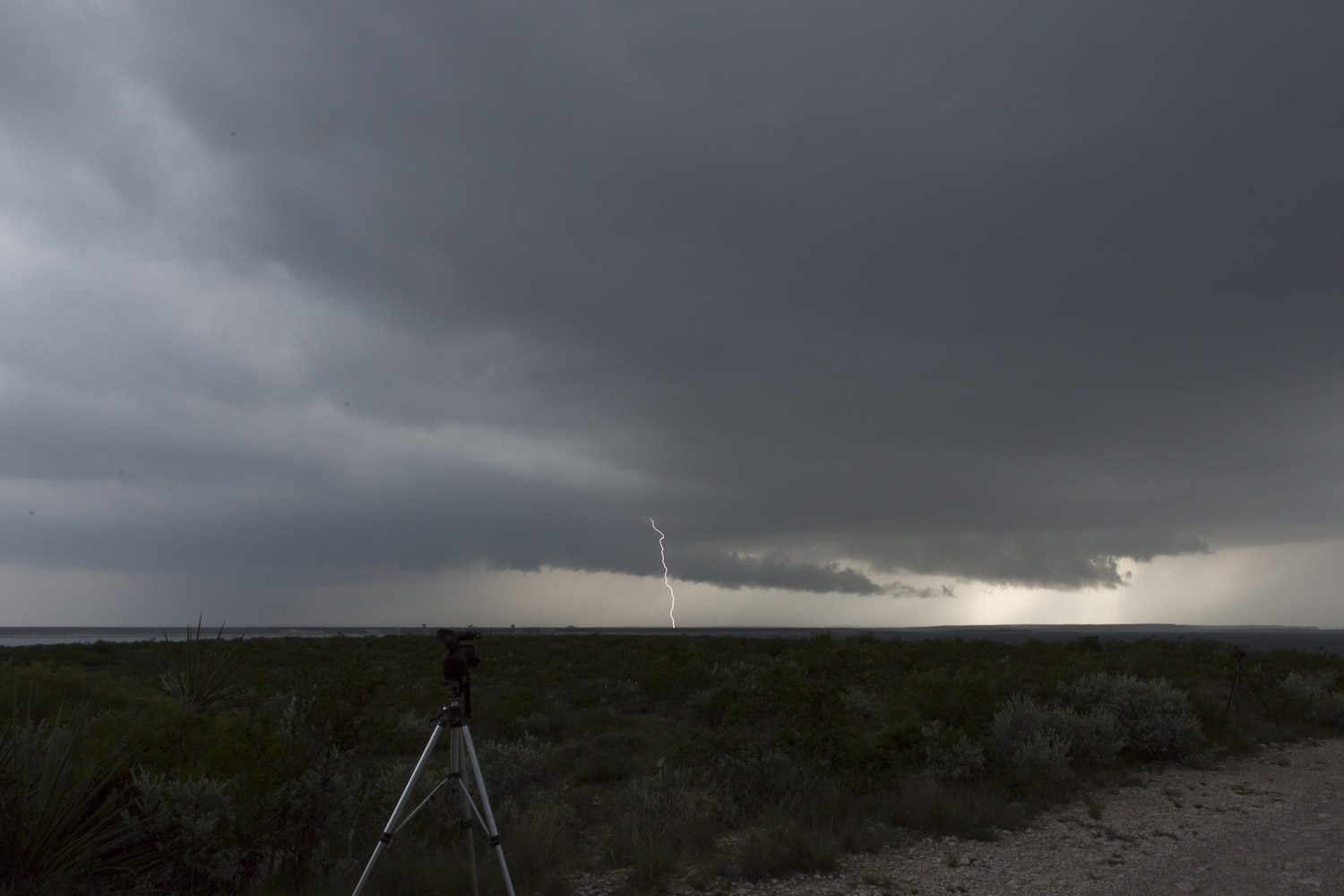 My one and only lightning shot so far from my Vello lightning trigger.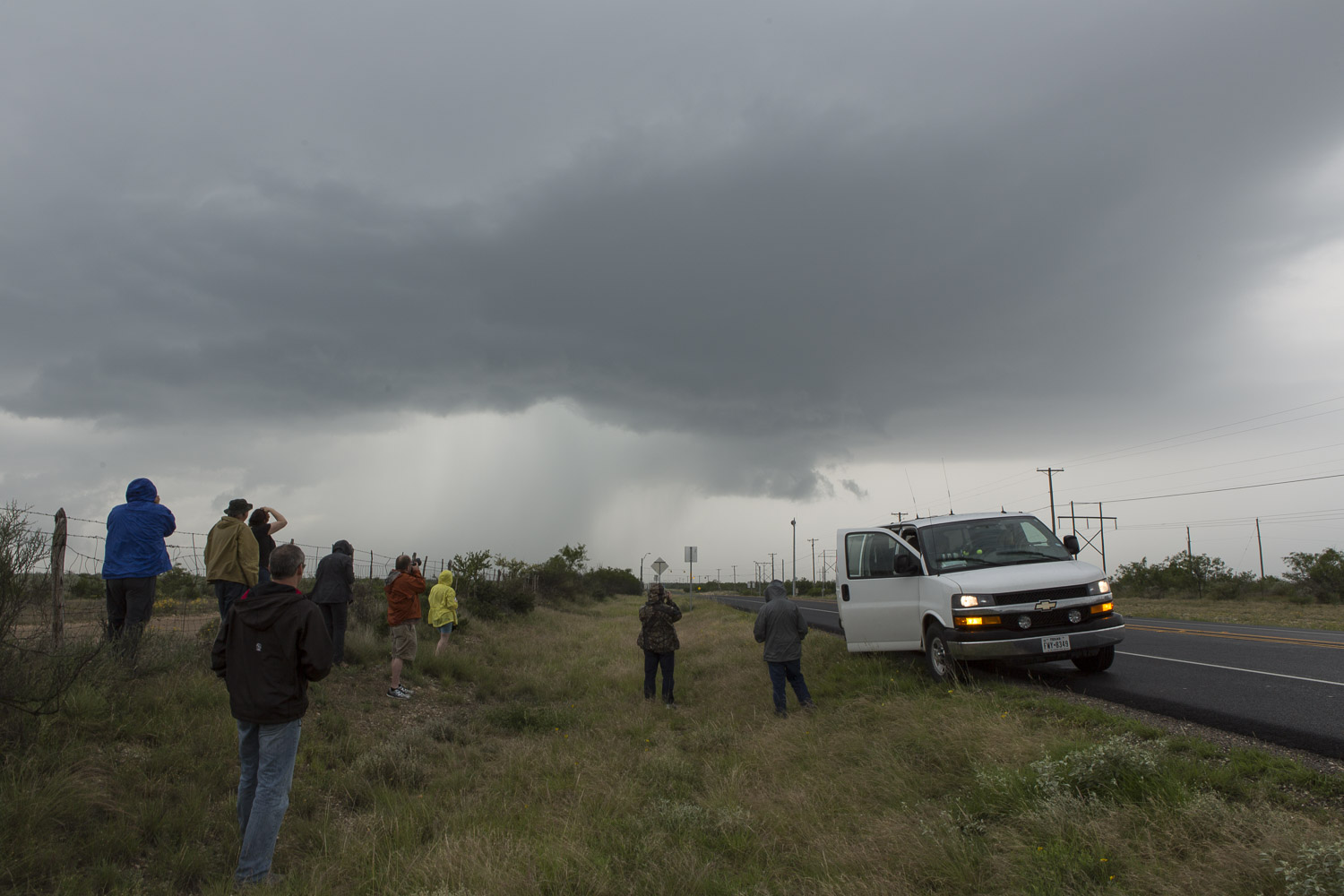 Just south of Del Rio, guests take some pictures of the storm.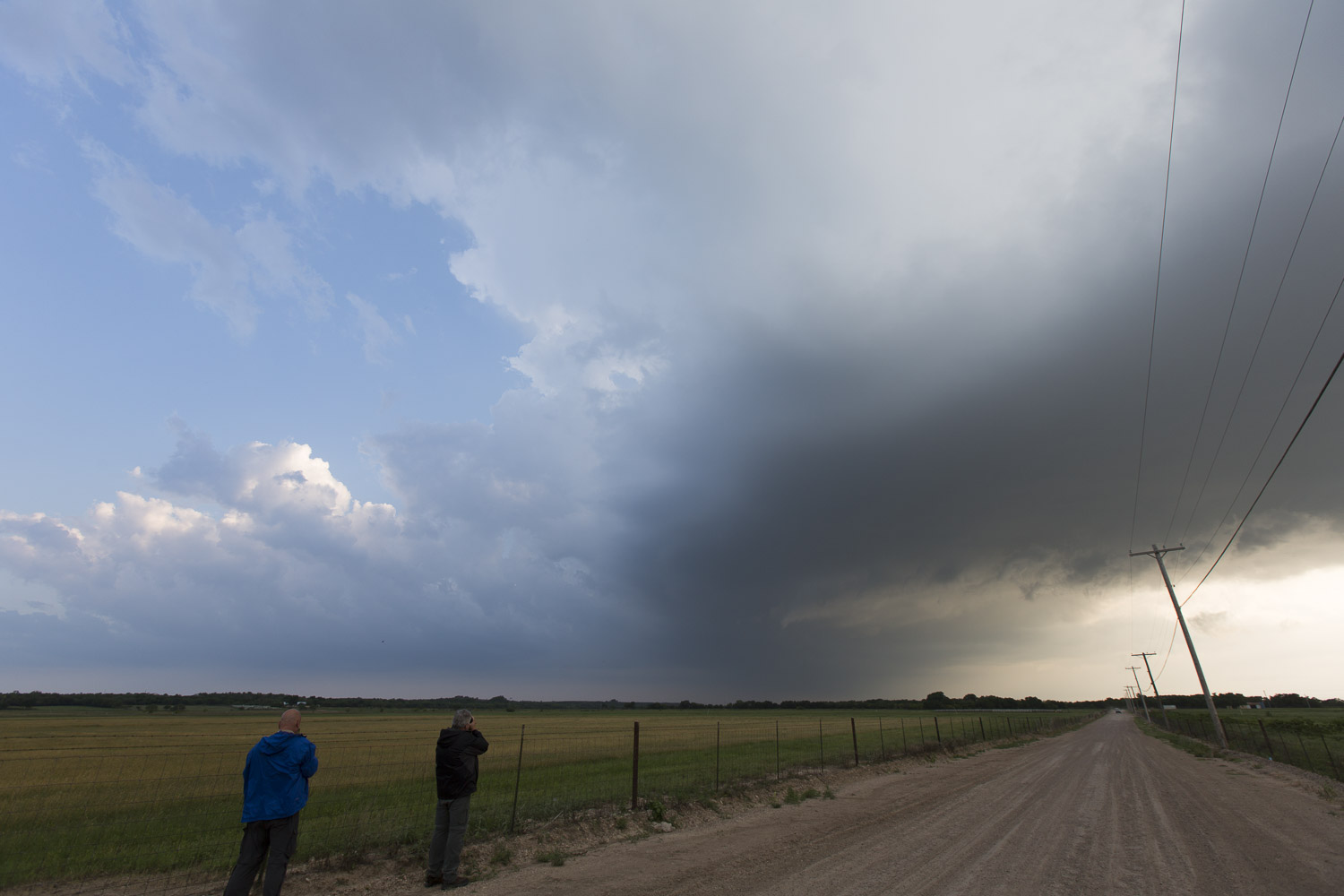 Storm between Del Rio and Eagle Pass.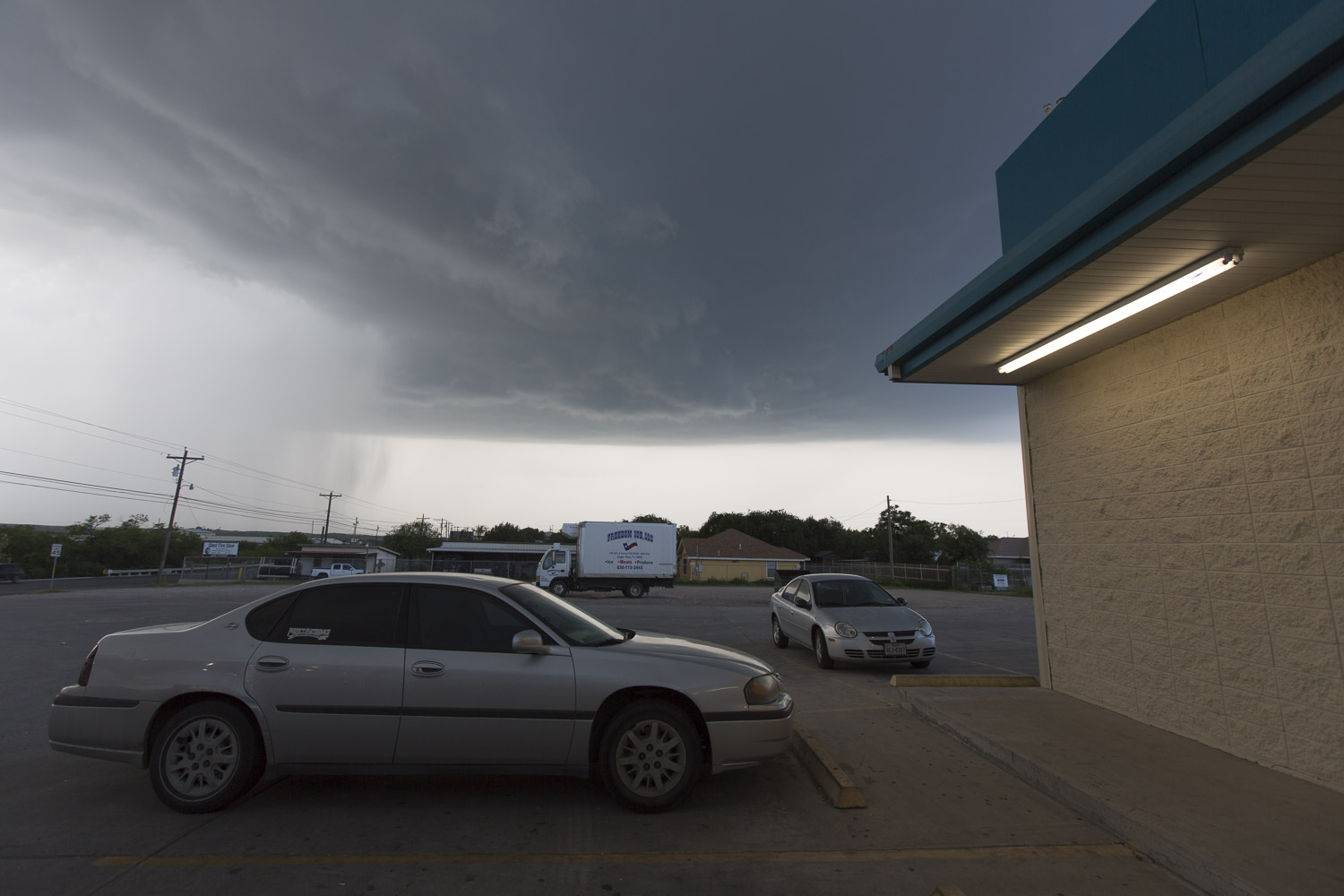 At a convenience store in Eagle Pass.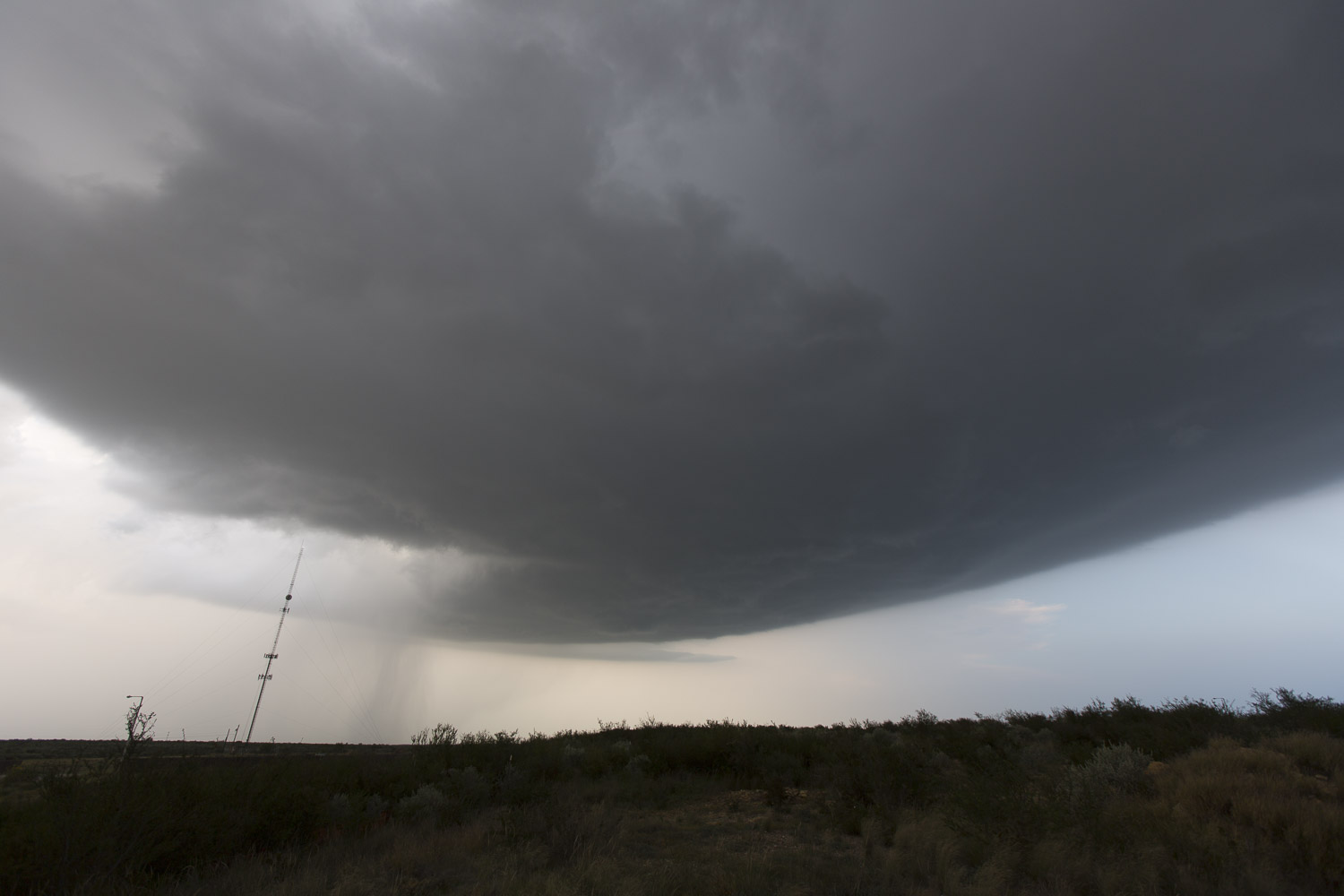 Last shot of the storm before it dissipated.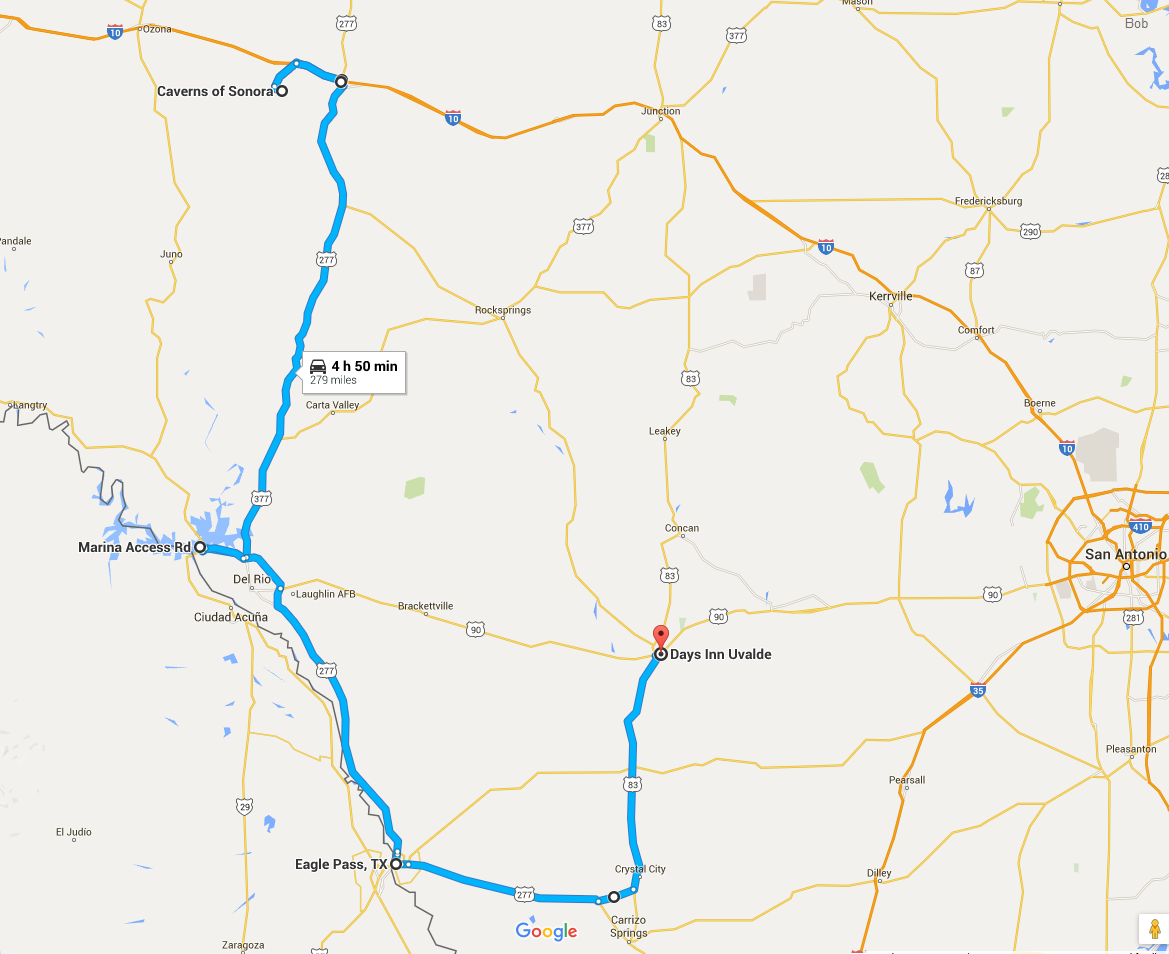 Our approximate route for the day's travels.
Back to Storm Chases | Home