May 19, 2013 LeRoy, MN Storms
A mesoscale convective vortex (MCV) was moving into southern Minnesota from Iowa, and there was enough shear associated with it that I thought there was a small chance of tornadoes with any storms that developed in the afternoon. The Storm Prediction Center issued a tornado watch, and south on I-35 we went. We saw our first storms from Owatonna to Albert Lea. They were quite small and to the north of other storms coming up from Iowa, so we decided to intercept Tail End Charlie.
The Tail End Charlie storm had a somewhat decent shelf cloud, but a new storm was coming up from the south, and it was about to be tornado-warned. We abandonded the shelf cloud storm and headed southeast. Upon arriving to the tornado-warned storm, we really didn't see a whole lot with it. There was no indication of any rotation within the storm. The warning expired, and we decided to let it go.
Other Storms
Other storms fired to the southwest in Iowa and moved northward into Minnesota. None of these was particularly interesting, but we took a few stills anyway.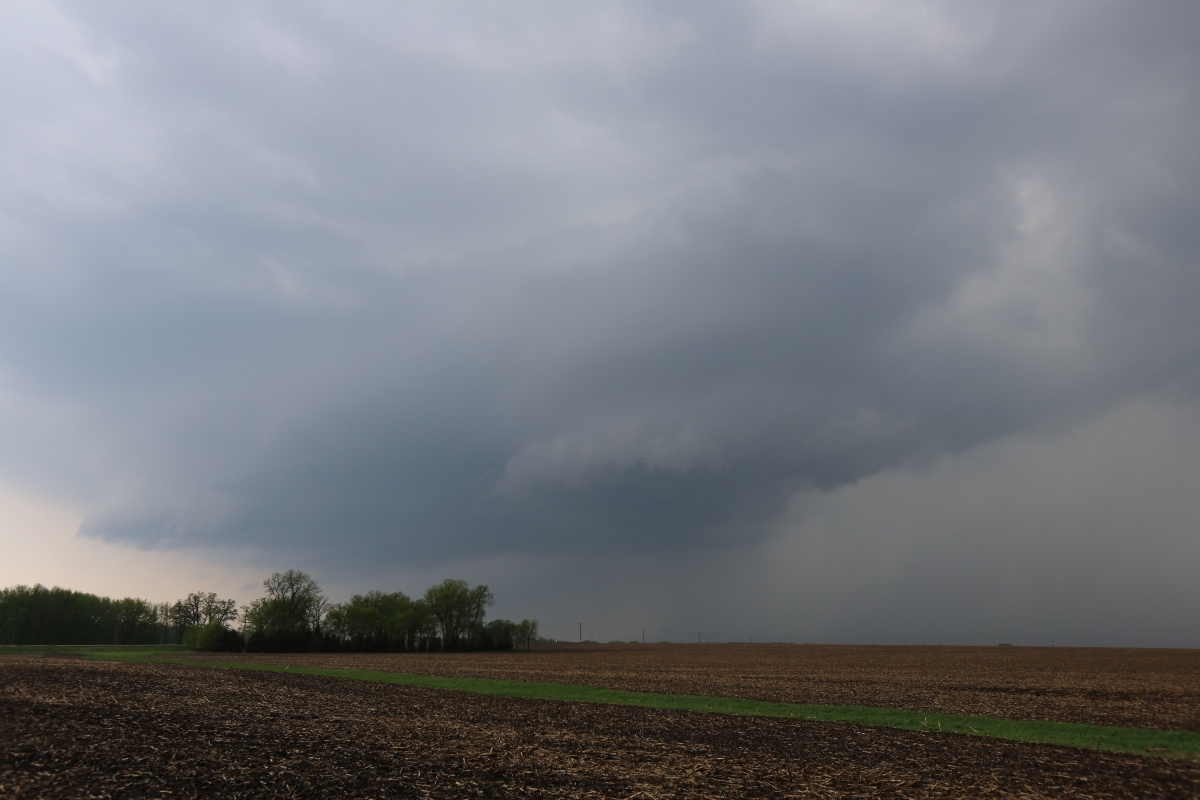 Either a shelf cloud or a wall cloud on this storm.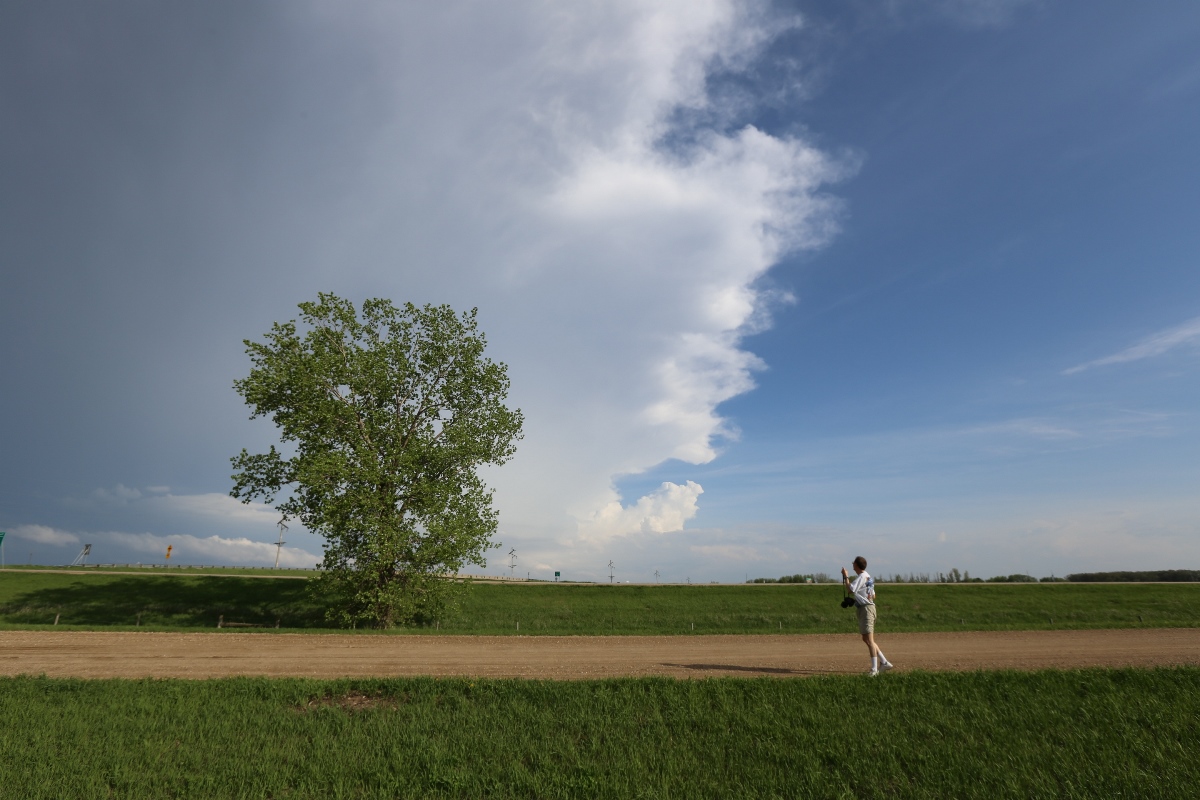 Other storms down the line.
Back to Storm Chases | Home