Glen Rose, TX Tornado
April 25, 2011
The third day in a row of chasing in north Texas brought a more widespread threat of supercells and tornadoes. We began the chase near Palmer, TX on I-45 south-southeast of Dallas. The first storm developed near Stephenville, about 100 miles to our west-southwest. That was farther away than I really wanted, so we needed to get west as quickly as we could. By the time we were first able to look underneath the updraft base, it was already producing tornadoes. We saw our one and only bonafide tornado this day near Glen Rose.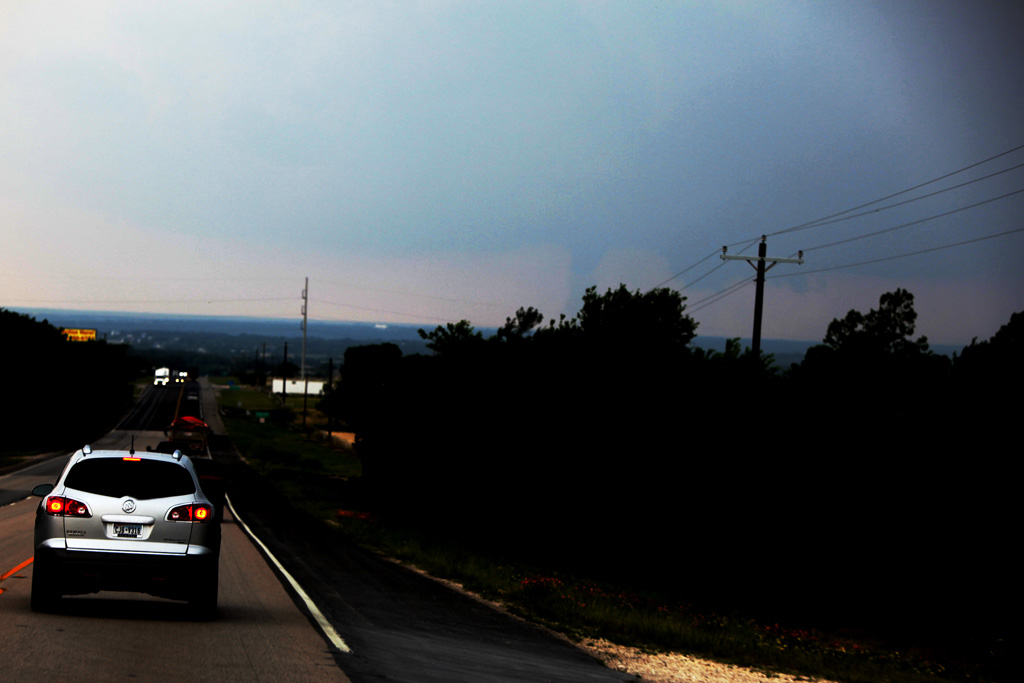 Distant tornado at Glen Rose, TX.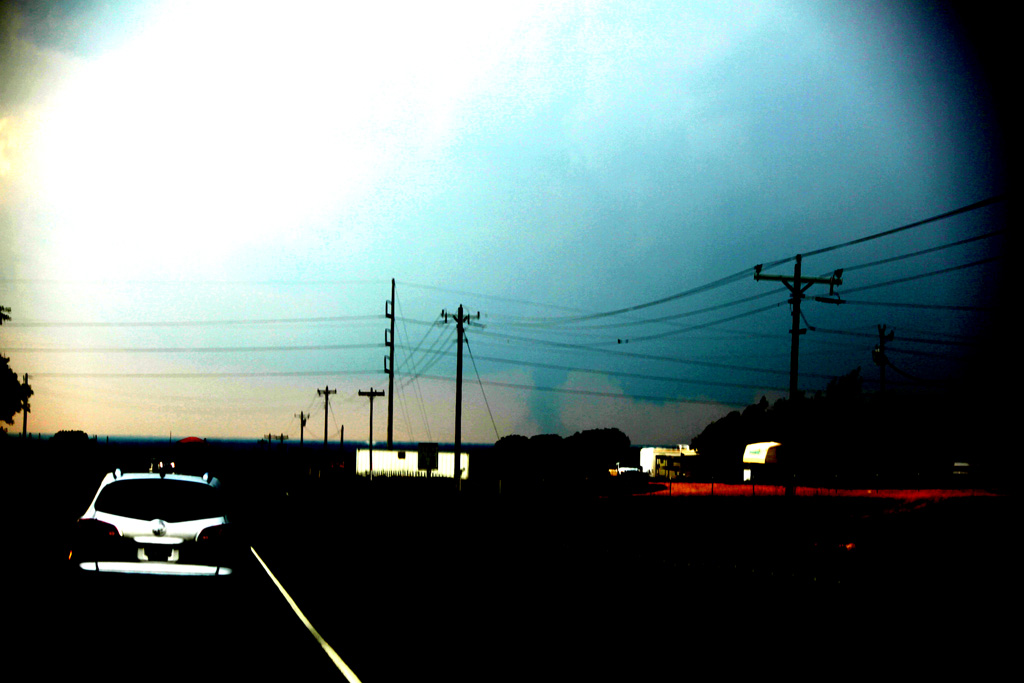 Extreme contrast enhancement. Tornado is now semi-translucent dust tube beneath a funnel cloud.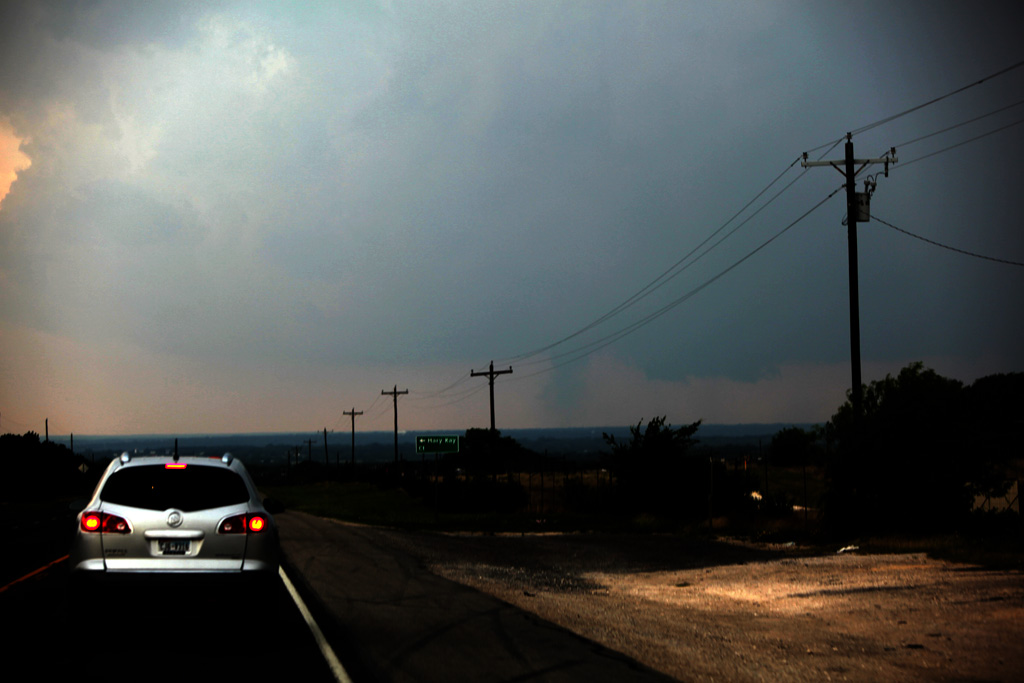 Tornado is dissipating.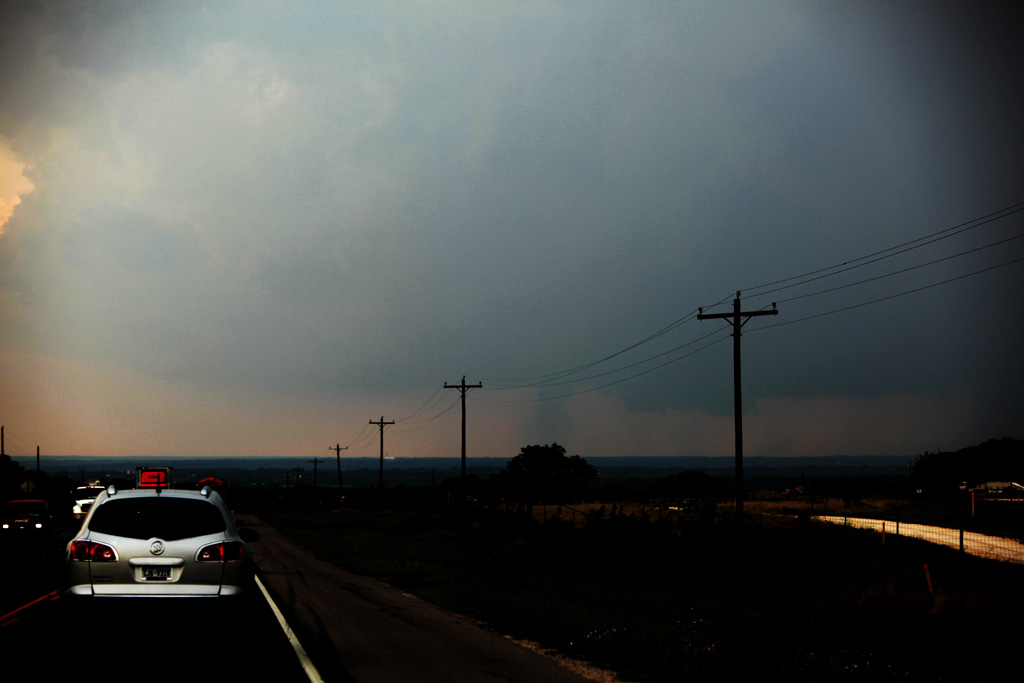 Contrast is starting to get better, but the tornado is going away.
We came up to the updraft base just northwest of Glen Rose, but it was no longer producing a tornado. Martin called and said he was going to be moving east to Cleburne then south. I wondered why he would do this when we had such a great view of the updraft base, but then I looked at the road map and figured out why. The core of the storm would soon move over our east option, and there was no south option for 20 miles. I got everyone back in the van and proceeded to lose a little time by trying to take a shortcut southeast. As soon as we were on the road, it was apparent that it was a tree-lined road from which we would have no visibility, so back east we went, but by this time, the storm's heavy rain and hail had moved onto U.S. 67, so we had to be in it all the way through Cleburne, and we had to go all the way to I-35W before we could drop south.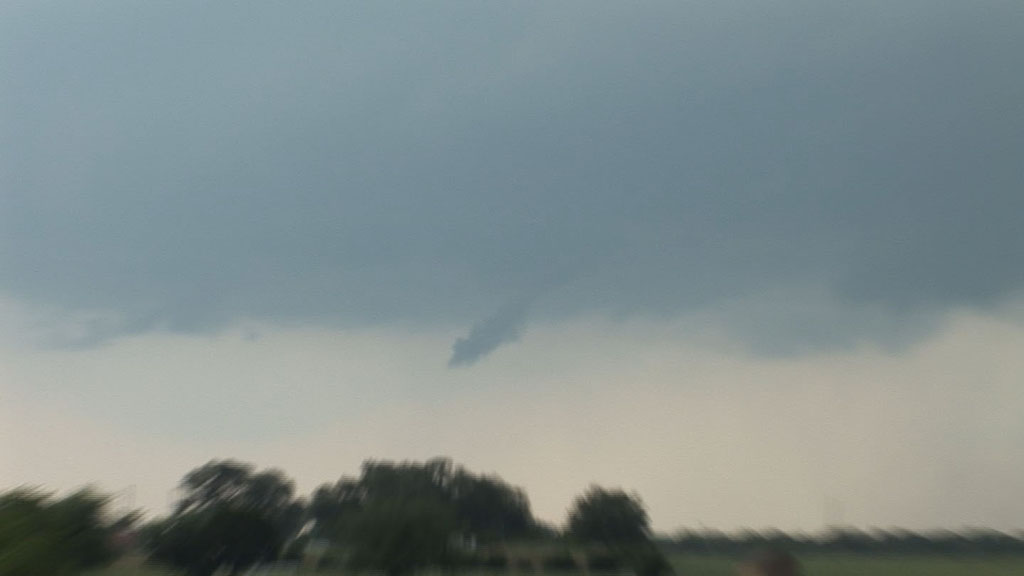 A funnel develops near the small village of Nemo, TX before we move east on U.S. 67.
We exited I-35W at Itasca, TX, where the storm came back into view. We were in an area with great visibility (wheat fields) and a reasonable road network. We found a spot several miles southwest of Itasca where we could do some photography as the storm moved directly toward us. It treated us to a very nice mesocyclone occlusion and a funnel right as it was passing in front of us. This was my favorite part of the whole trip.

Our initial view of the storm from our new location near Itasca, TX.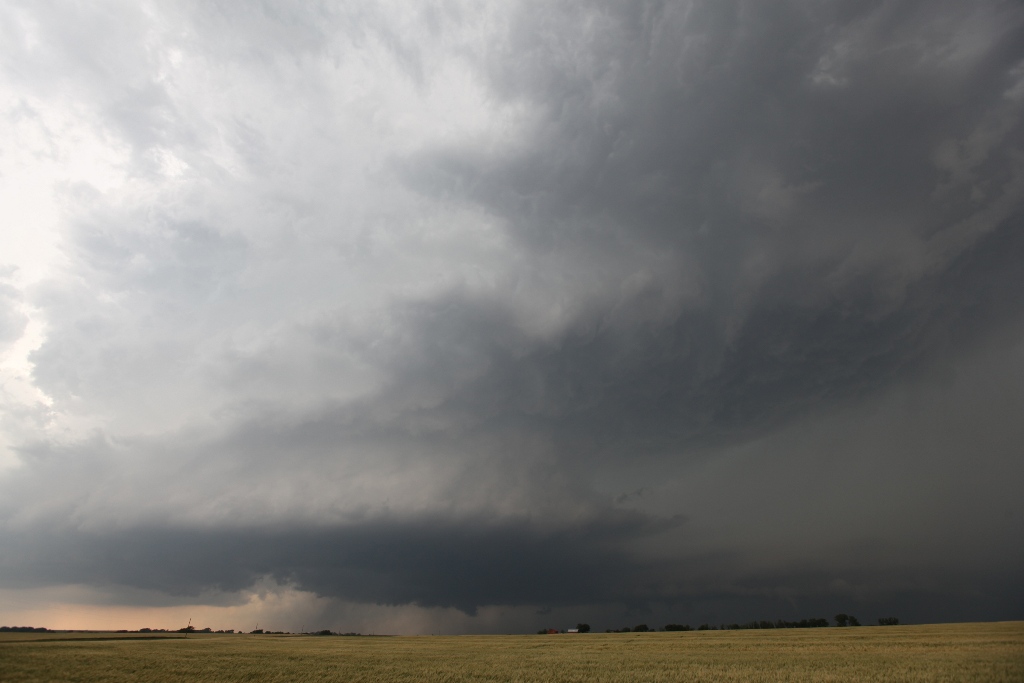 Full view of the storm with a rear flank downdraft starting to cut in to the updraft base.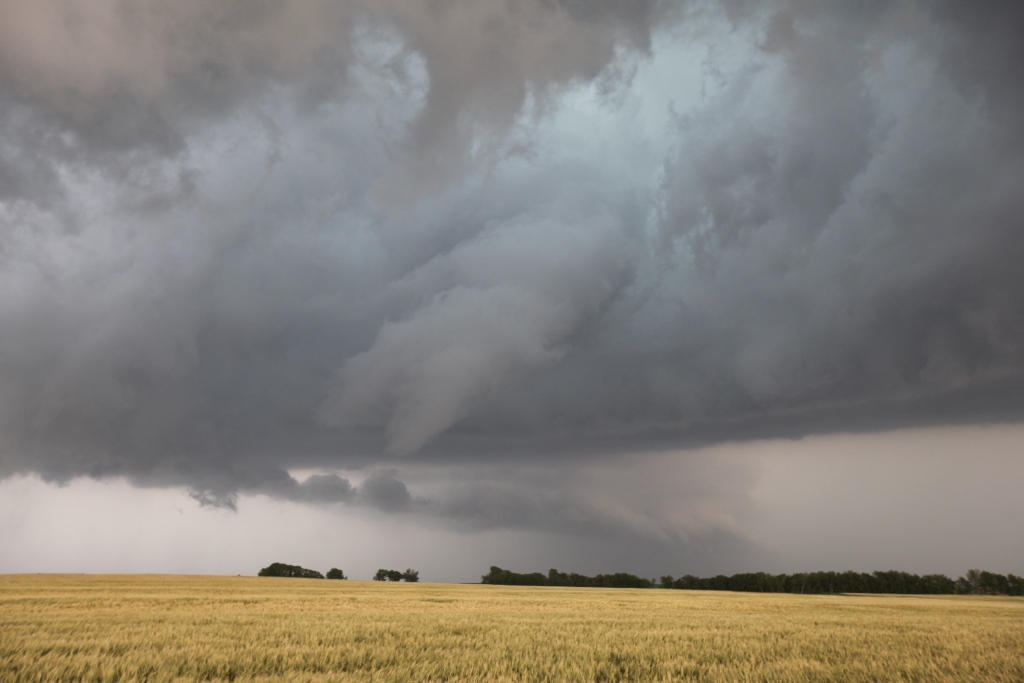 The mesocyclone occlusion produces a ragged funnel.
From there, we had to redeploy through Hillsboro, TX. We lost sight of the updraft base when it happened to produce a small, rope tornado near Itasca. We rejoined the storm again east of Hillsboro, but it started to backbuild and then become more outflow dominant, so we left the storm in favor of a fresh storm to our south. We had to wait for about 30 minutes as the storm passed over our best road option to reach it. We finally caught up near Buffalo, where the storm started to produce funnels. The action area quickly became rain-wrapped, and it was getting dark, so we decided to end the chase and returned to Greenville, TX to get into position for the next day.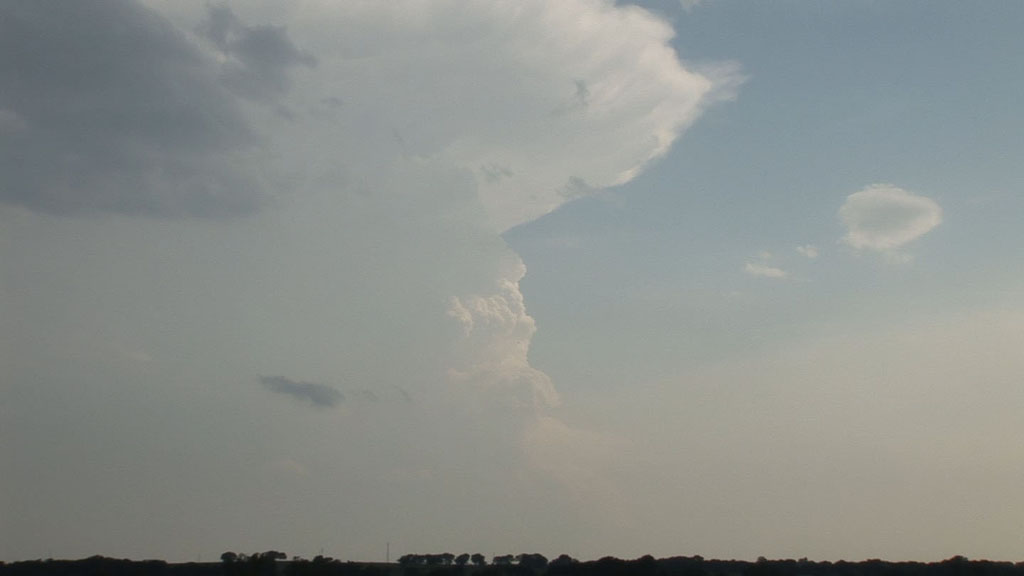 A new storm develops near Waco, TX.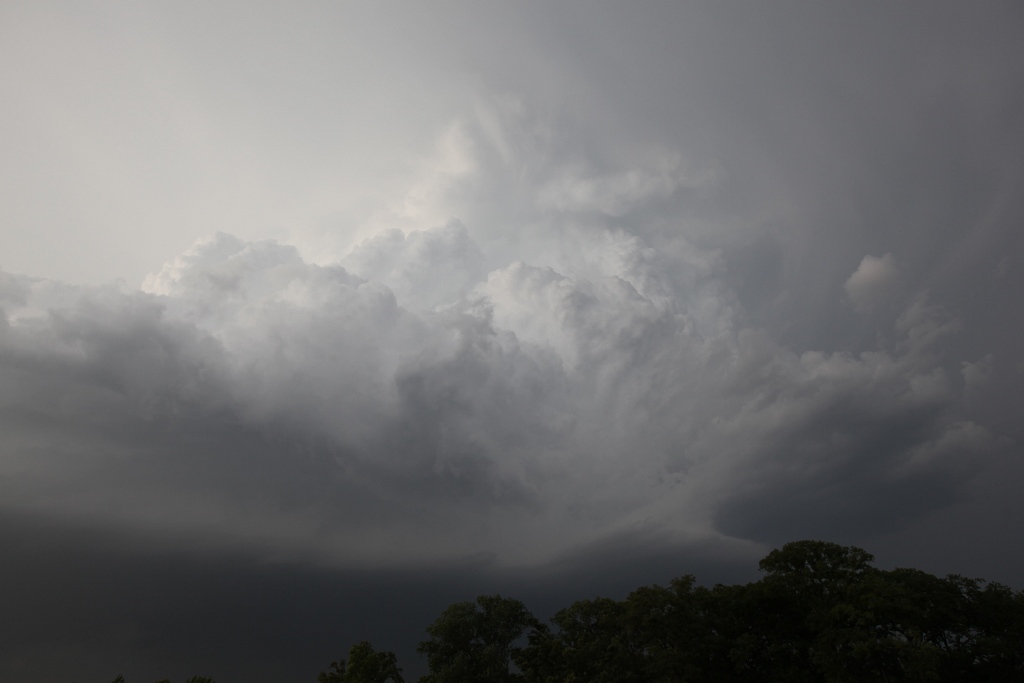 Coming around the second storm west of Buffalo, TX.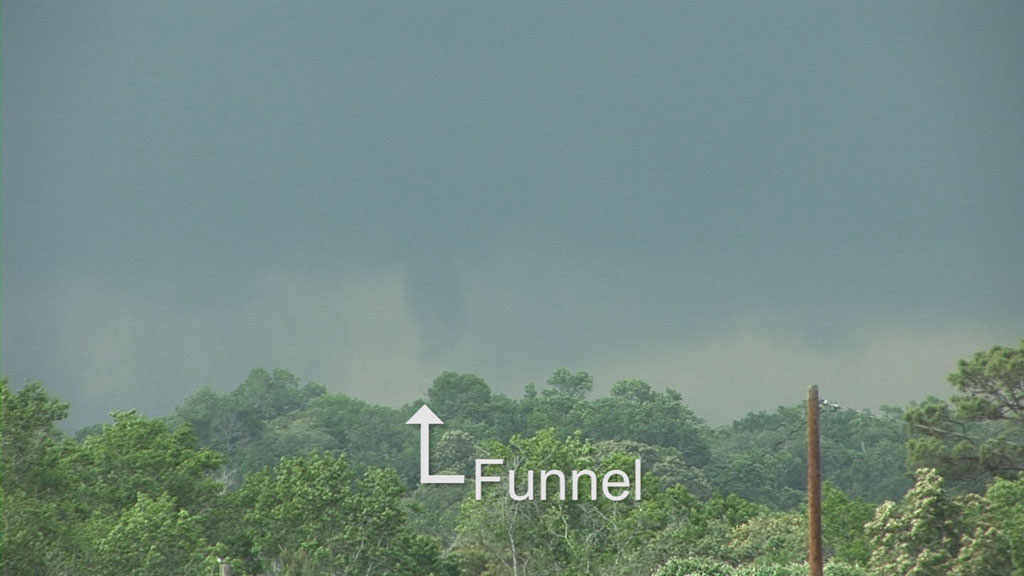 A funnel develops on a storm between Buffalo and Oakwood immediately before the area became totally wrapped in rain.
---
Video summary of Tempest 2011 Tour 1:
---