June 7, 2013 Eastern New Mexico Severe Storms
We started out in Raton, NM unsure whether or not we should go after storms that were predicted (by HRRR) to develop in the Texas Panhandle or to target storms that would develop over the mountains and move out over the plains of eastern New Mexico. After some deliberation, we eventually chose the latter, but not before we stopped near Capulin, NM to take a few pictures.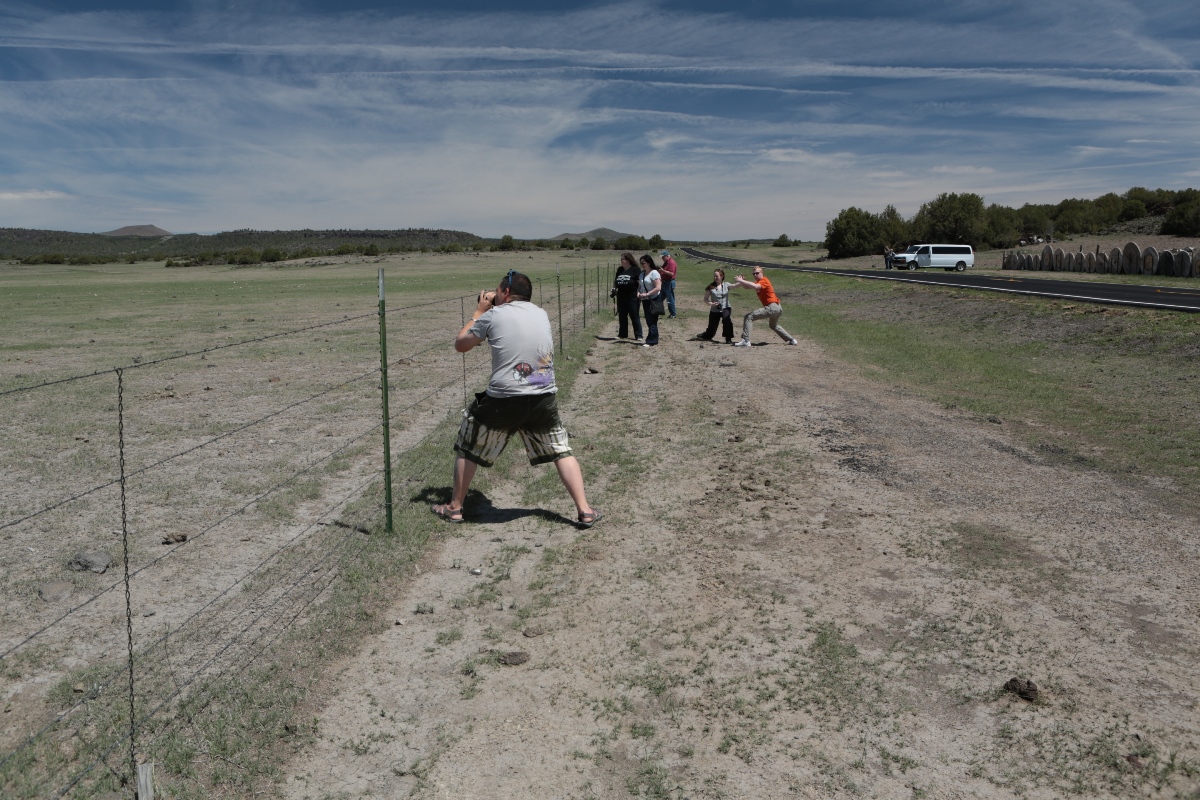 Tempest Tours guests taking pictures of a nice New Mexico scene.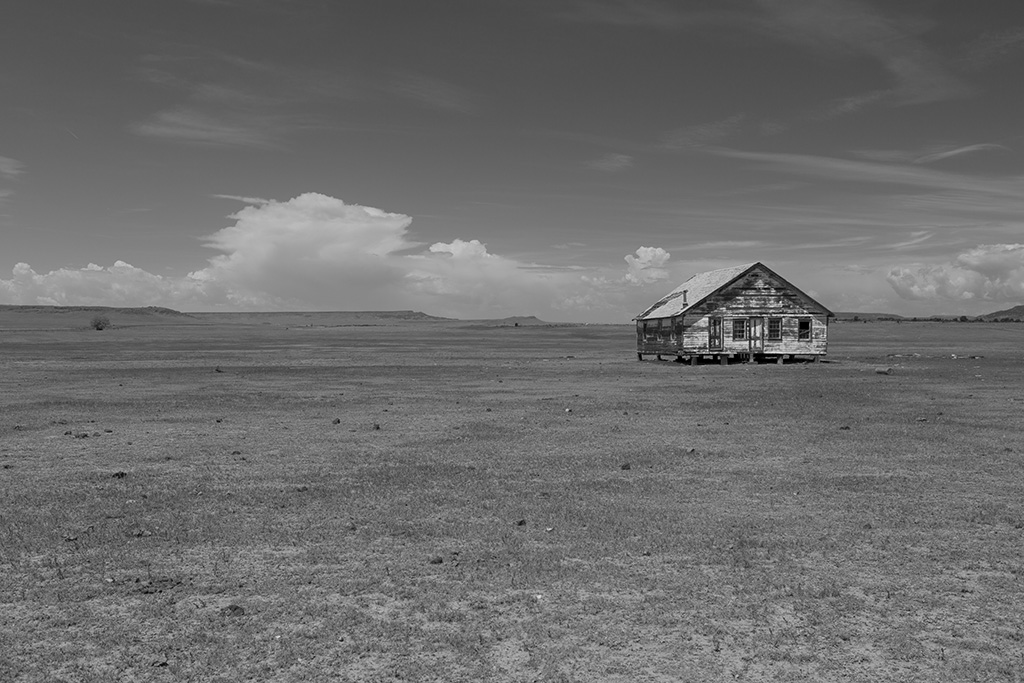 Here was the subject of our midday photography exercise. I thought it looked best in black-and-white.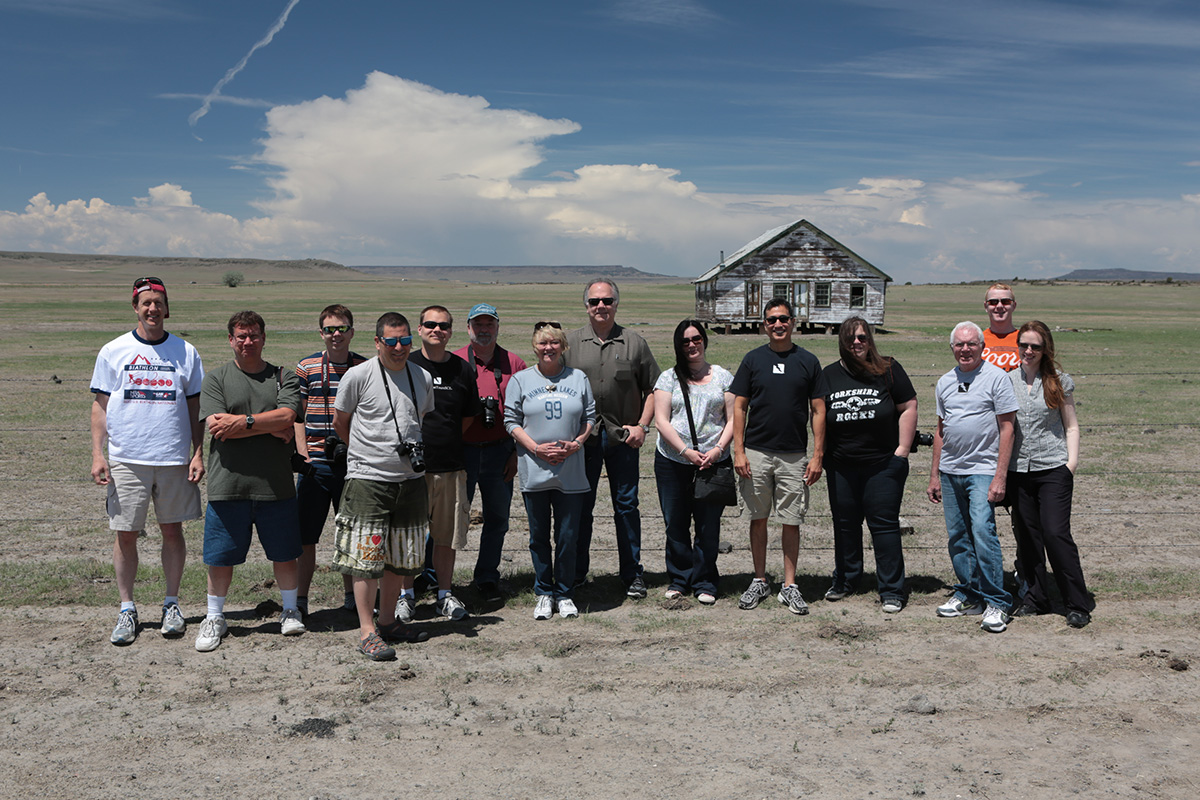 A group photo of our tour.
As is evident on the above photos, storms were already developing over the mountains by midday. There were also some growing cumulus to the east. We drove over to Clayton for lunch and to reassess the situation, but I felt more confident about the New Mexico target, so back west we went-- this time toward Springer, NM. When we arrived, we had no fewer than three storms around us. There was one to the north-northeast with a severe thunderstorm warning, another to the northwest, and yet another to the southwest. The storm to the southwest had its updraft on the northern side, so it was a left-mover. We picked a spot a few miles east of Springer on U.S. 56 to watch it approach.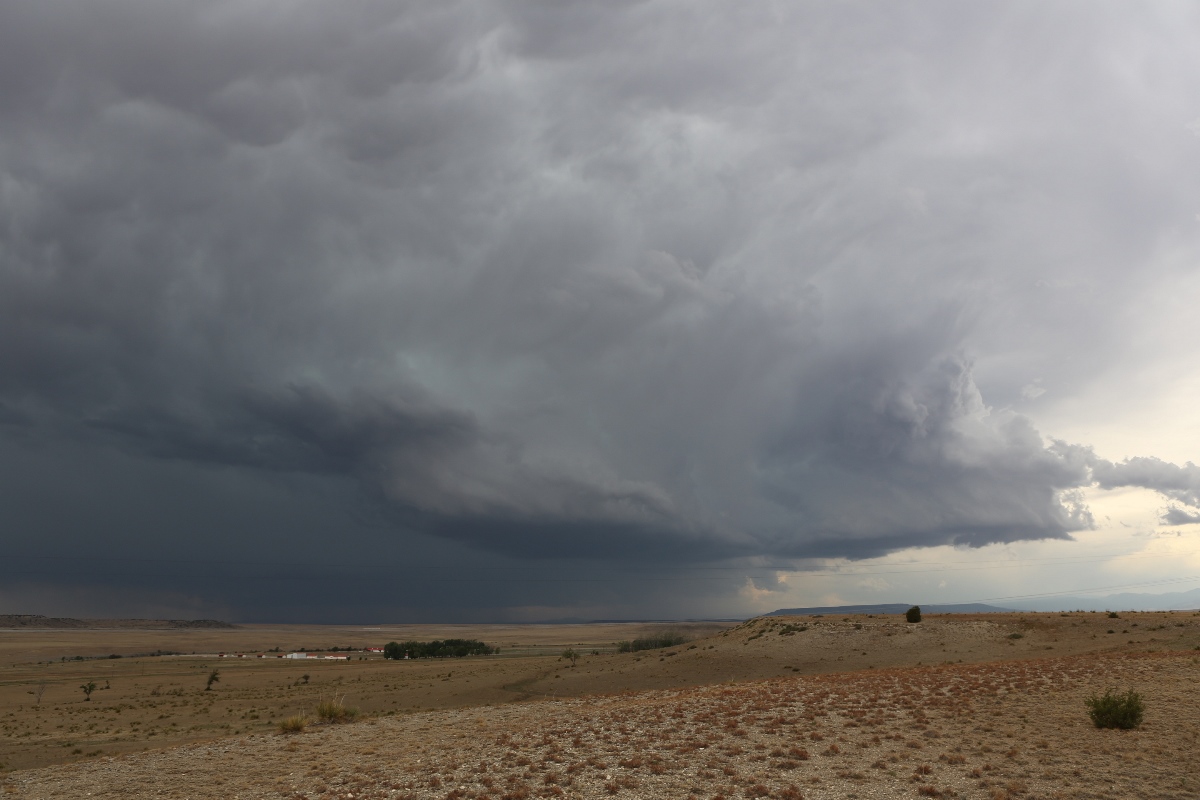 Our first storms near Springer, NM.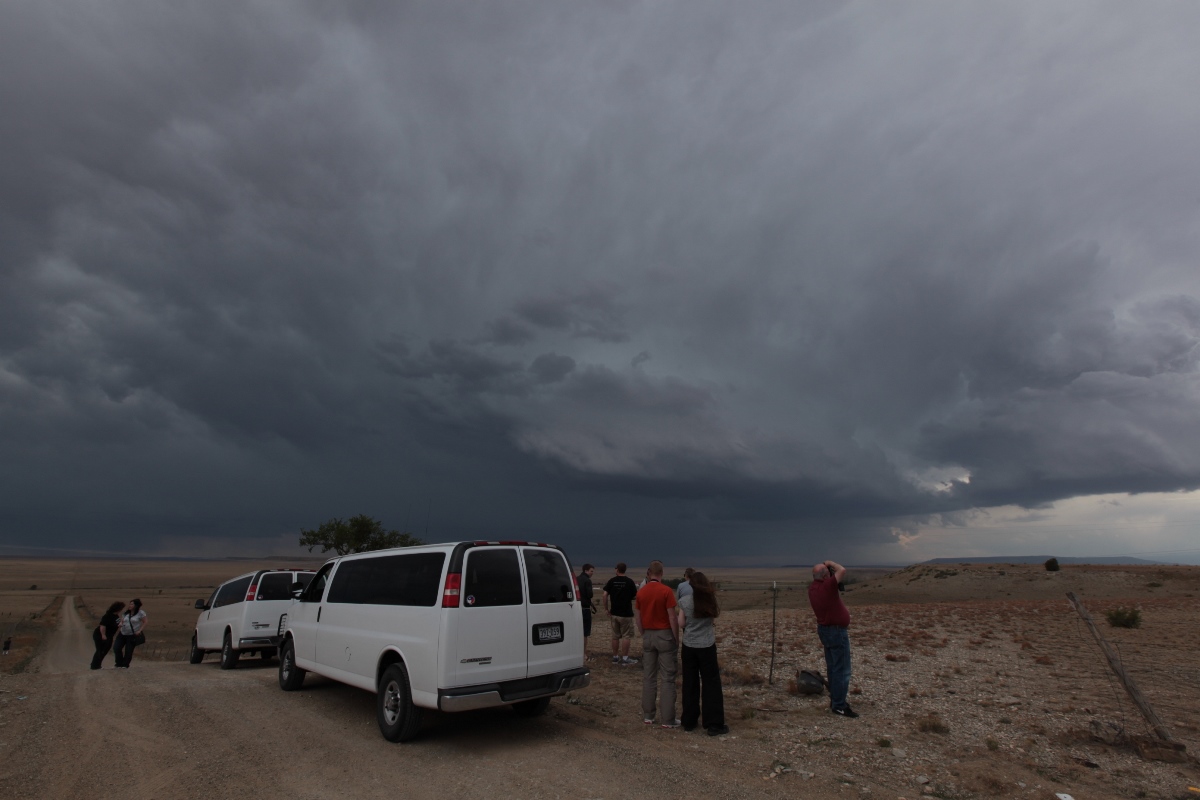 Tempest vans overlooking the area soon to be impacted by the storm.
In the meantime, we could see an additional storm to the south of the left-mover (presumably, the right-moving storm of the pair), so when the left-mover came upon us, we went through it rather than stay ahead. We dropped south on I-25, but as we approached the storms, they became more outflow-dominant and linear. When we got to a rest stop north of Las Vegas, there was one more storm on radar that was looking supercellular. It was north of Santa Rosa, which, due to the fact that we were due in Denver the following noon to drop off the guests, was our southern limit for the day. South on U.S. 84 we went, and as soon as we left I-25, we could see the updraft base of the storm. It had a nice bowl shape to it along with a short inflow band from the east. As we got closer, it developed a cone-shaped wall cloud or maybe a weak funnel. I snapped a few pictures from my navigator's seat.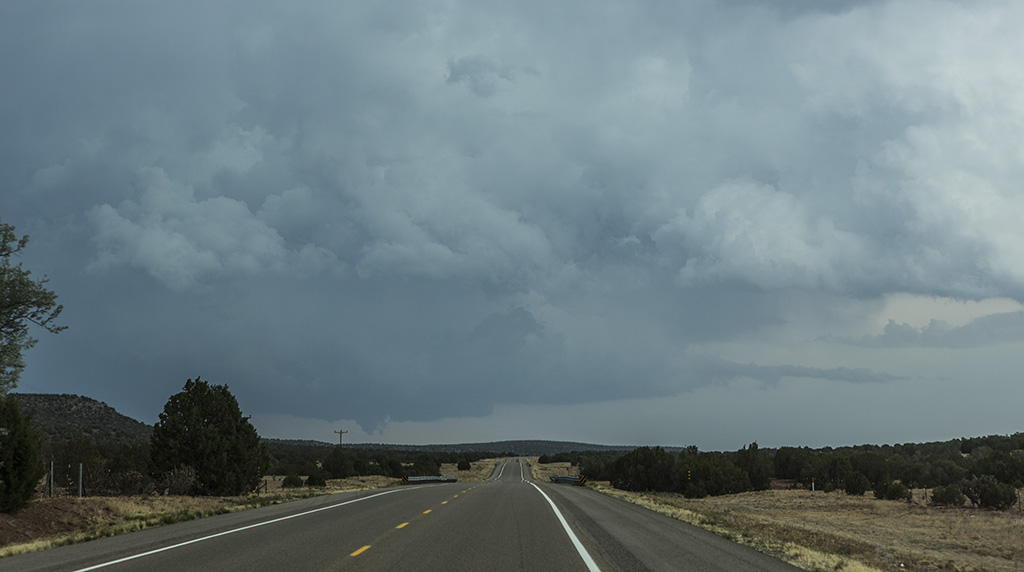 Interesting features under the base of the third storm of interest of the day.
As we neared the updraft base, another cell developed to its west and intensified as our original target lost its bowl-shaped appearance. We opted for the newer cell and dropped south on NM 219 to get in front of it. The cell never got very intense, but it rotated a bit. When we got to U.S. 54, we ended the chase and looped around to Santa Rosa for a pit stop and to begin our journey back to Raton for the night.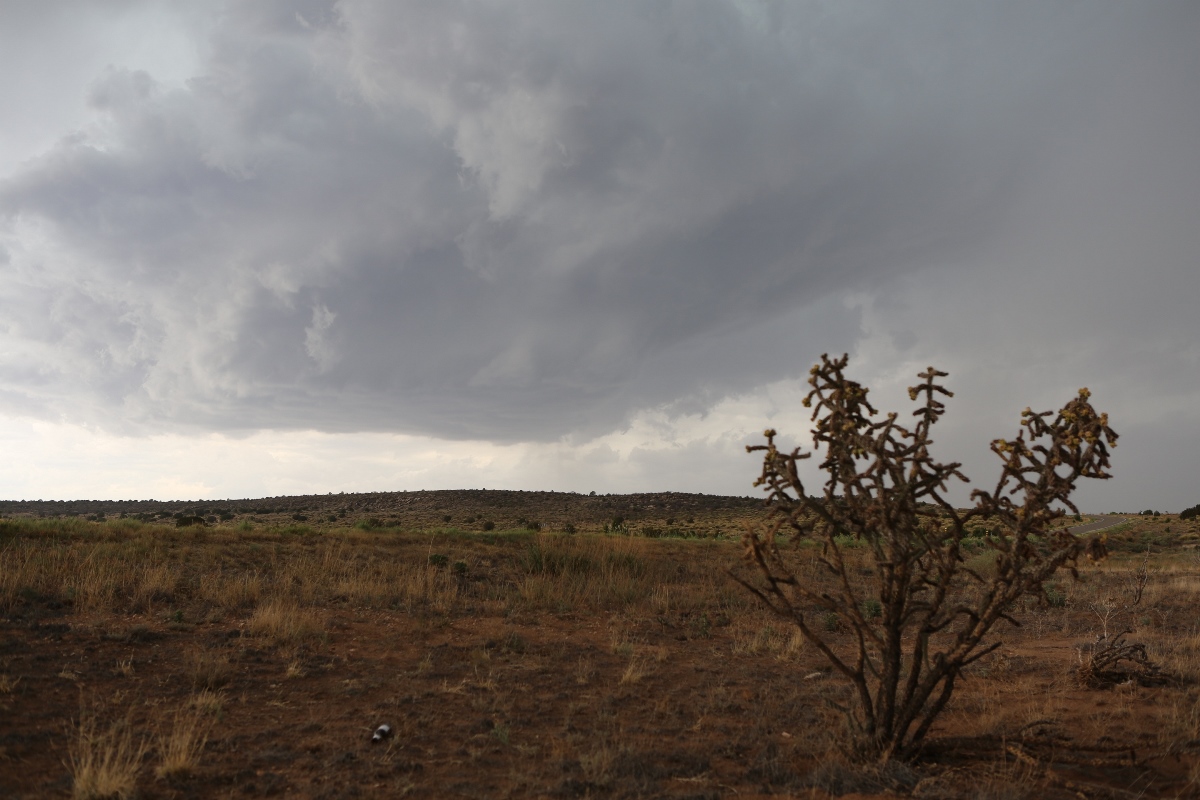 Cholla cactus and updraft base of the fourth cell of the day, 20 miles west of Santa Rosa.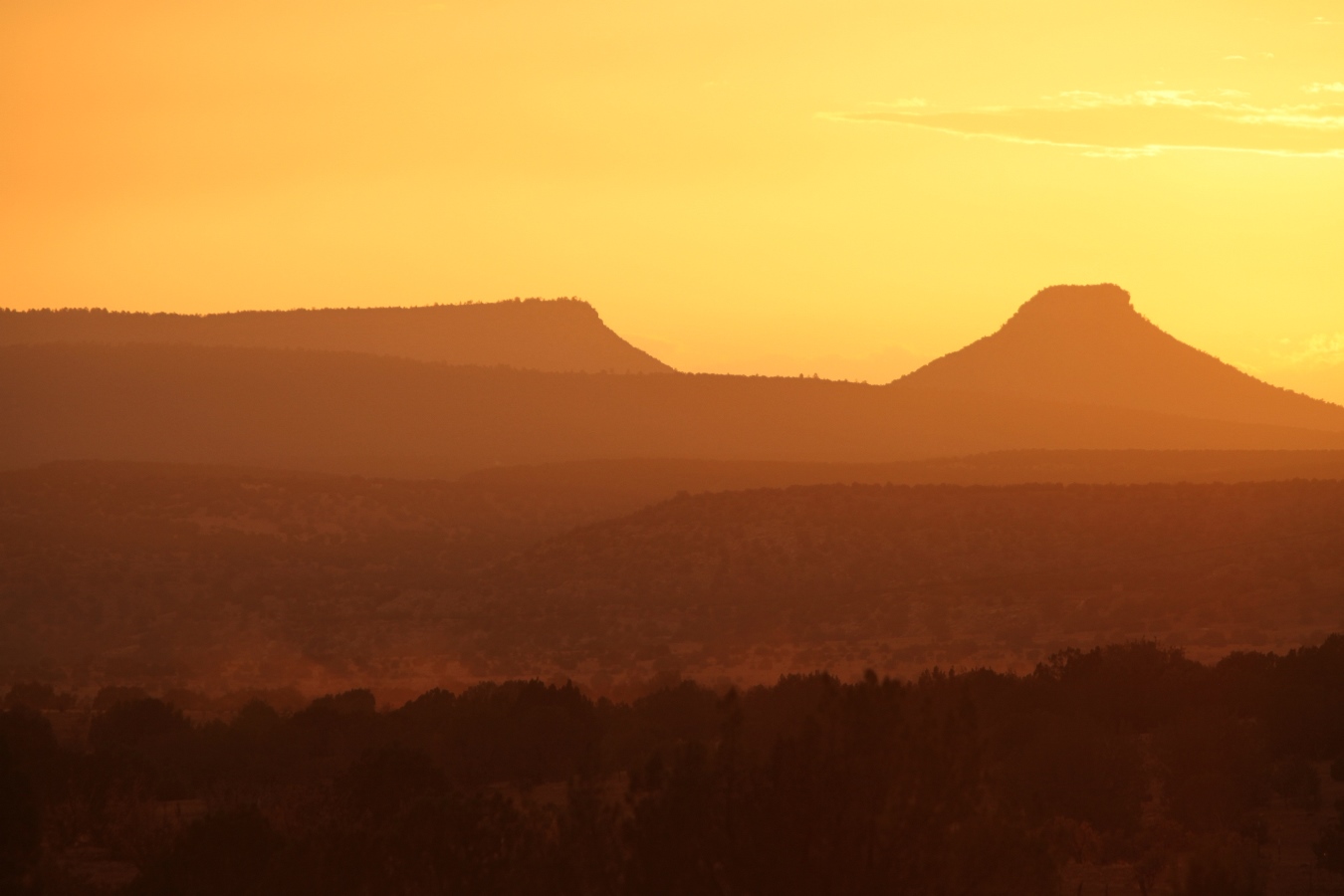 Sunset on U.S. 84 between Santa Rosa and Las Vegas.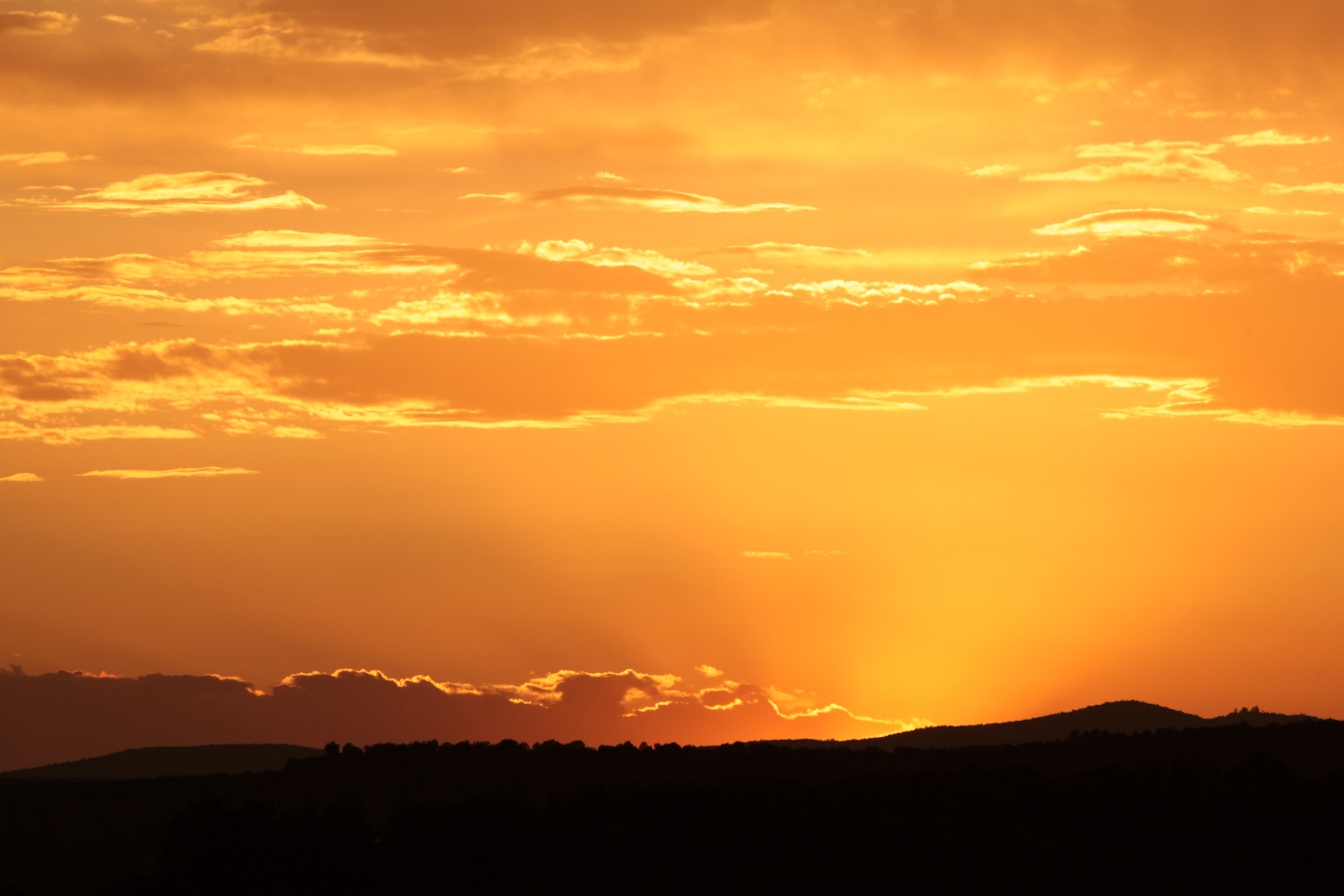 The sun has just set here.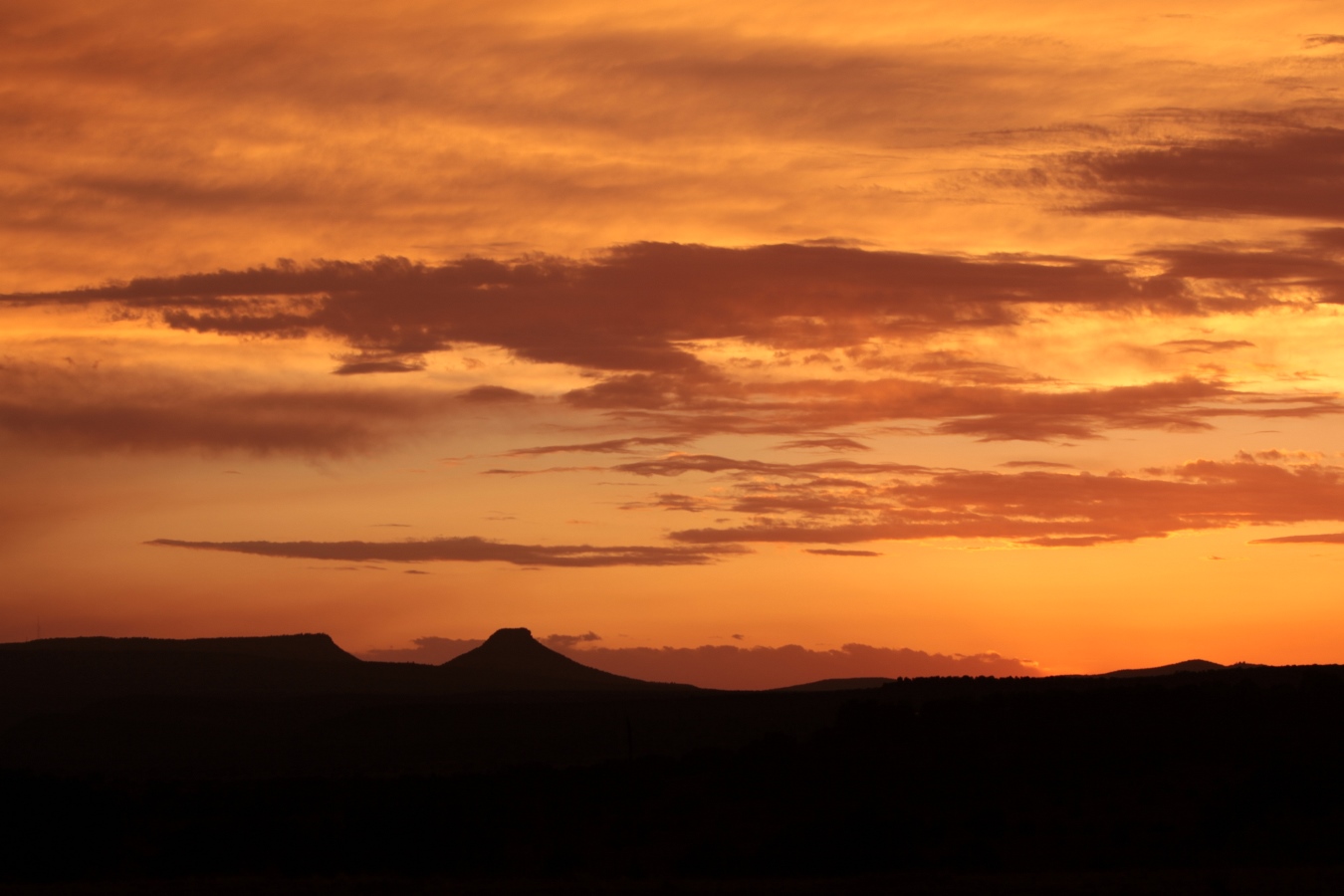 Deep reds and oranges continue until it is getting quite dark.
Back to Storm Chases | Home