Oklahoma Storms
May 9, 2003
This chase was much less frustrating, since we finally managed to deploy on a storm and collect data on tornadoes. We drove south through Oklahoma City as initial cumulonimbus developed overhead, but we continued southwestward, expecting more development in more chaseable terrain. This soon happened, and we drove southeast to Chickasha to target the newly- developed cluster of storms just west of there. These storms eventually became mushy and disorganized, and a healthier cell developed farther southwest, so we regrouped and drove back west. We made a close call with the core of the storm and barely avoided some very large hail. We got ahead of the storm east of Binger and set up a dual-doppler lobe. The storm produced an initial very weak tornado that moved almost directly overhead. There were many small, transient F0-F1 circulations that spun up in the large ball at the end of the hook of this supercell, which certainly paints a confusing picture about tornadogenesis.
After our first deployment (we were slow to undeploy and get east again), we mostly stern-chased the storm as it produced more weak tornadoes near Cogar and Union City. It produced intermittent weak tornadoes over northwest Oklahoma City before finally organizing and producing a strong (F3) tornado that began near I-35 and I-44. This is the point at which we ended the chase, since our path soon became blocked by downed power lines, and it became unsafe to continue our pursuit of the storm.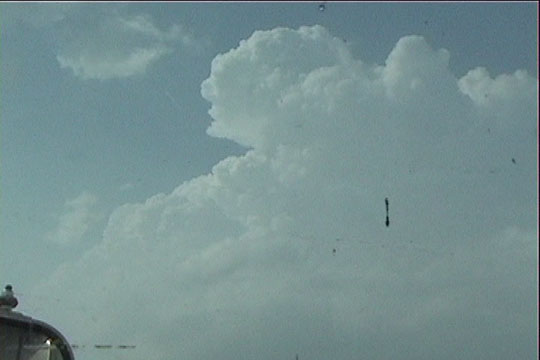 Initial cumulonimbus over Guthrie, OK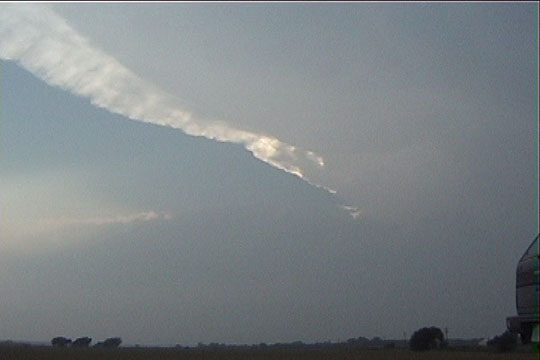 First storms in southwestern Oklahoma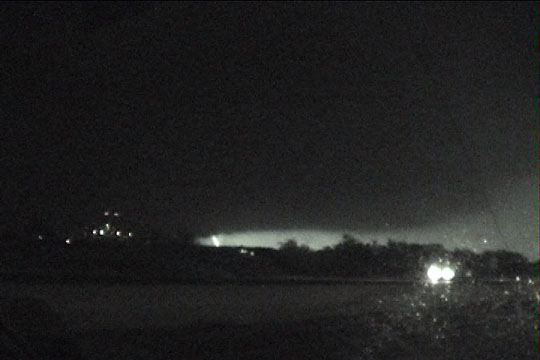 Our intermittent, lightning-illuminated view of the storm as it entered Oklahoma City.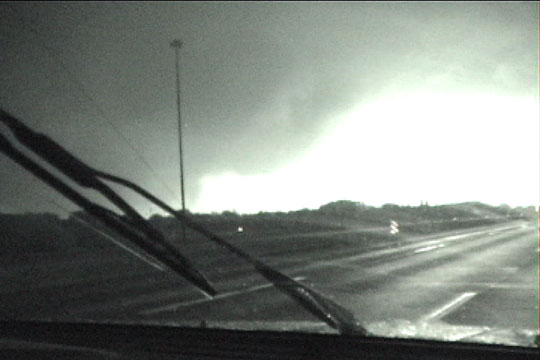 Lightning-illuminated tornadic area of the storm. Note that power has been knocked out.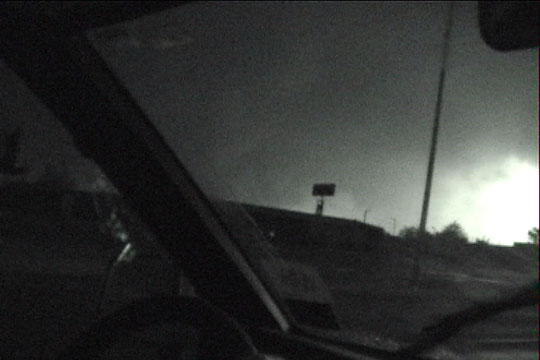 Lightning-illuminated tornadic area of the storm.
---