Cresco-New Hampton-Postville, IA - August 12, 1999
Rory Groves and I headed southeast from the Twin Cities on U.S. 52, as northeast Iowa looked to be the best spot for severe storm development within driving range. 0-1 km helicity was impressive, but there was a substantial cap to overcome. Eventually, storms did fire immediately to our southwest, but things were really mushy looking for a while. Apparently, the lapse rate really wasn't very steep (almost as poor as moist adiabatic above 700 mb).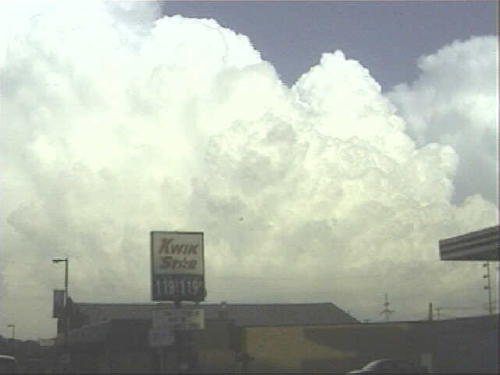 Storm to our east from our perspective in New Hampton, Iowa.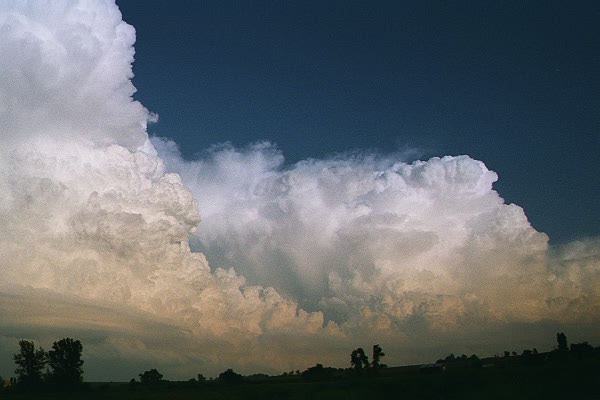 This picture taken by Rory Groves. Backlit storms at sunset. Storm to the left becomes severe-warned, producing 3/4" hail.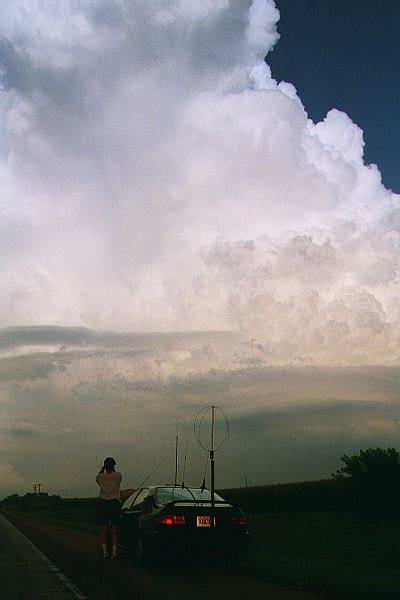 Rory also took this picture of me filming the storm just east of New Hampton.
Another picture by Rory.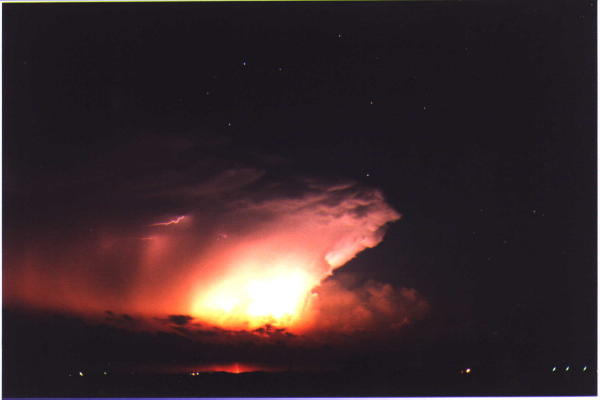 Later on, the storms produce a great lightning show after dark.
---