June 16, 2015 Sutherland, Nebraska Supercell
This looked to be possibly the best day of the tour as the 6 km winds were westerly around 40 knots, and the winds near the surface were nearly 20 knots from the south. We targeted an area near I-80 between Ogallala and North Platte. Right on schedule, a couple storms developed-- one to the north of us a bit, and the other pretty close to I-80. We had a much better route to the southern storm, and it looked like they were in pretty similar environments, so we picked the southern storm. It was a little smaller than the northern one, but we expected it to intensify.
Intensify it did, and it gave us a pretty nice show but failed to produce a tornado. We were treated to some 1" hail and a very intense rainbow.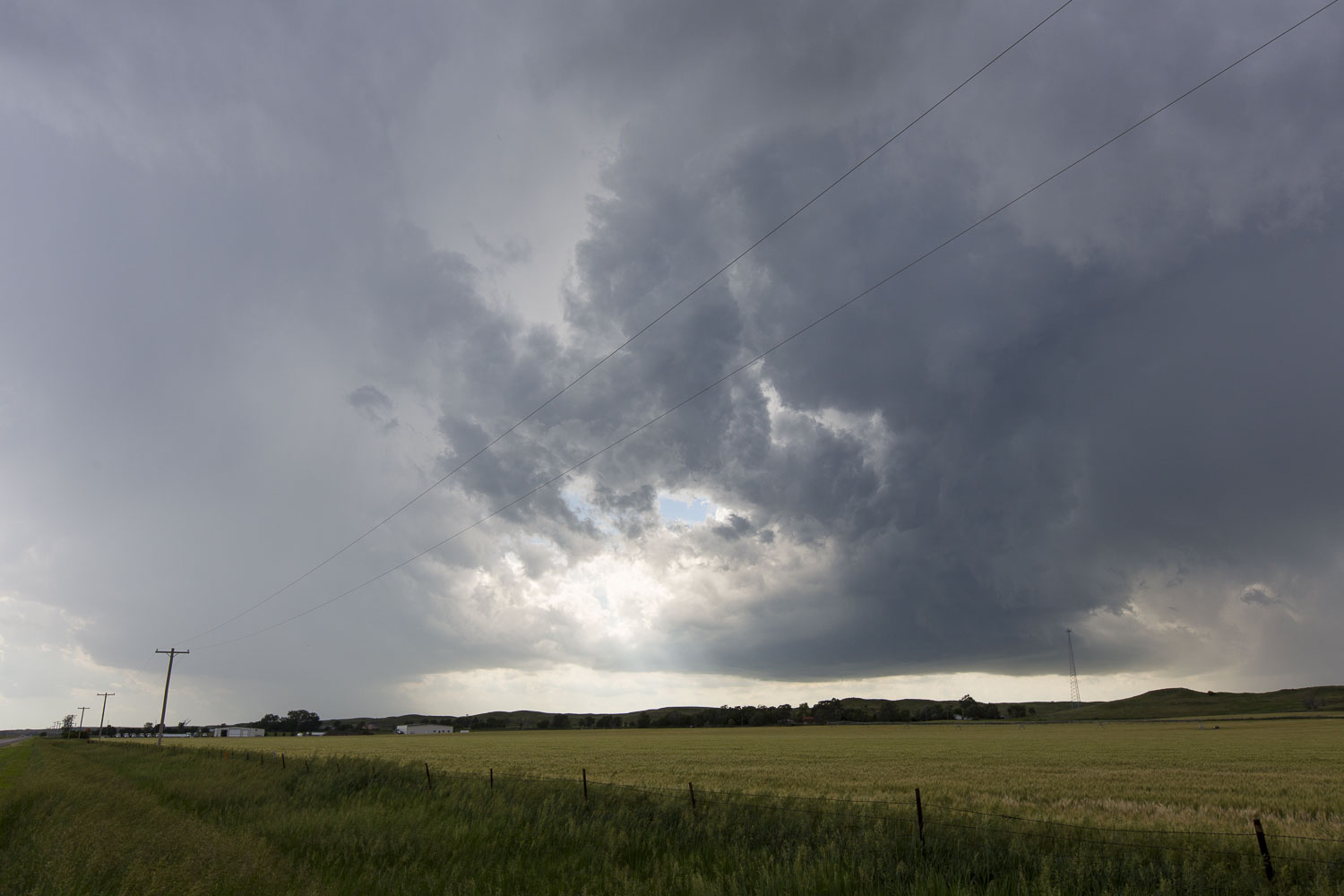 A pair of storms near Sutherland.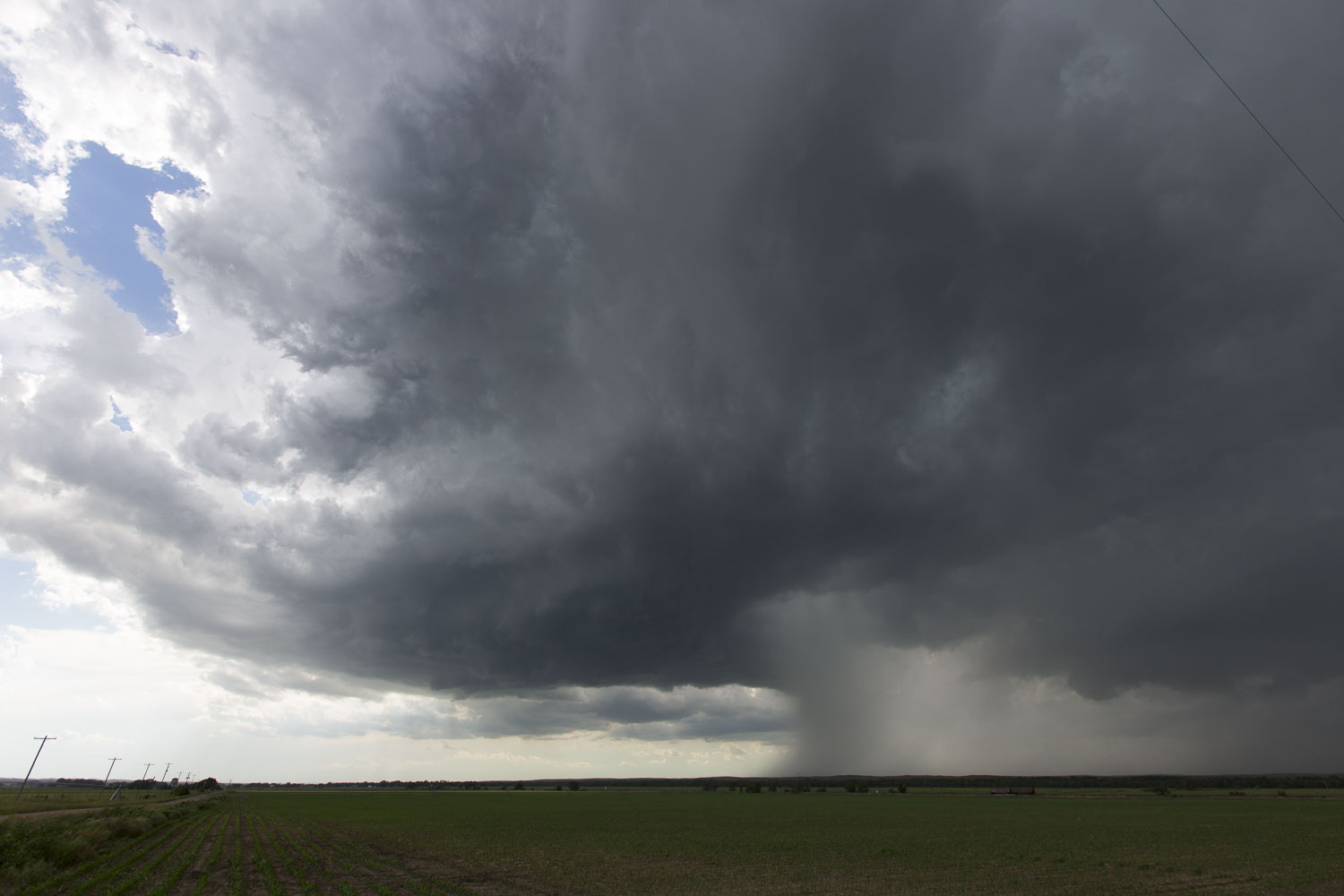 Storms merge into one dominant storm.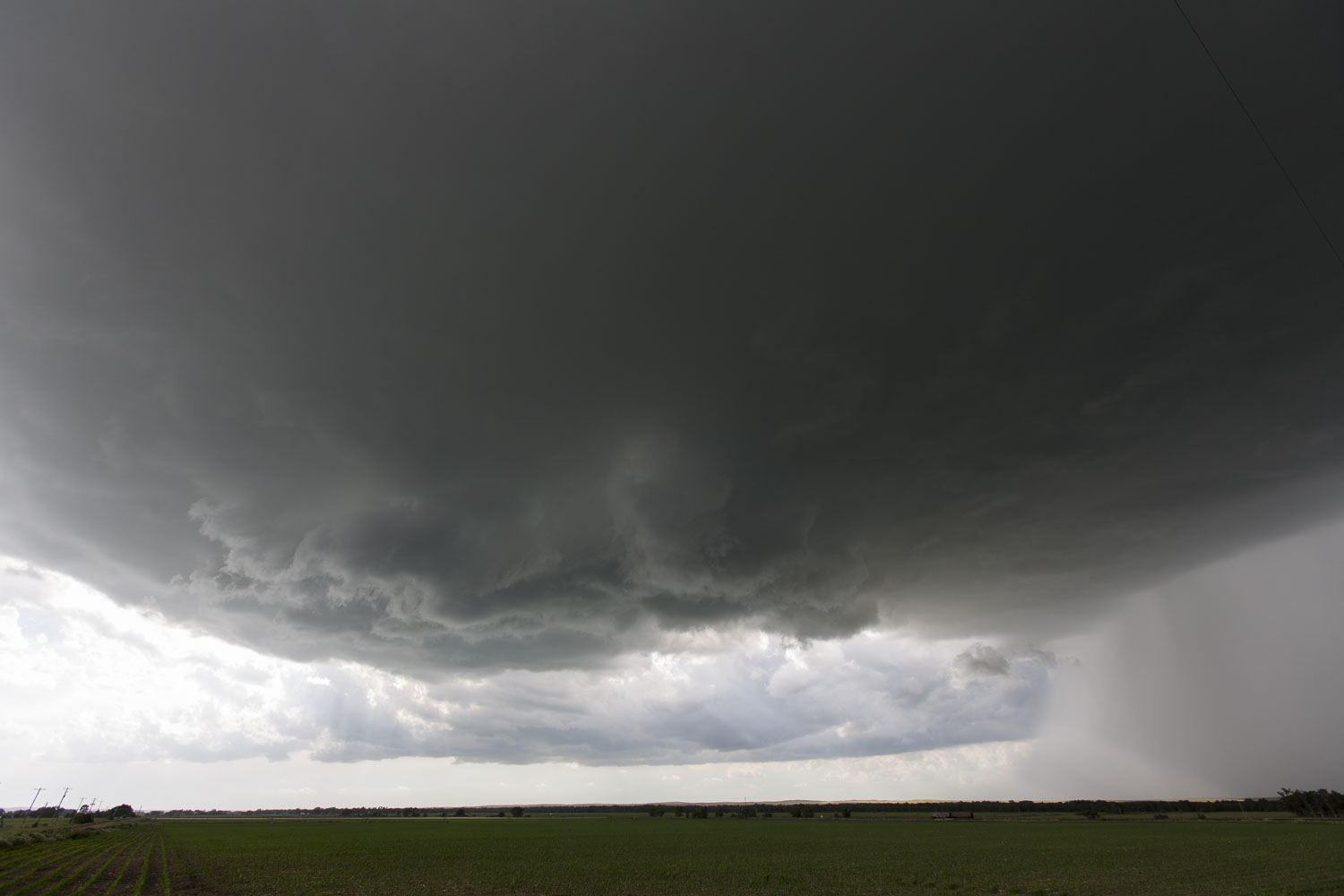 The base is getting bigger and more bowl-shaped.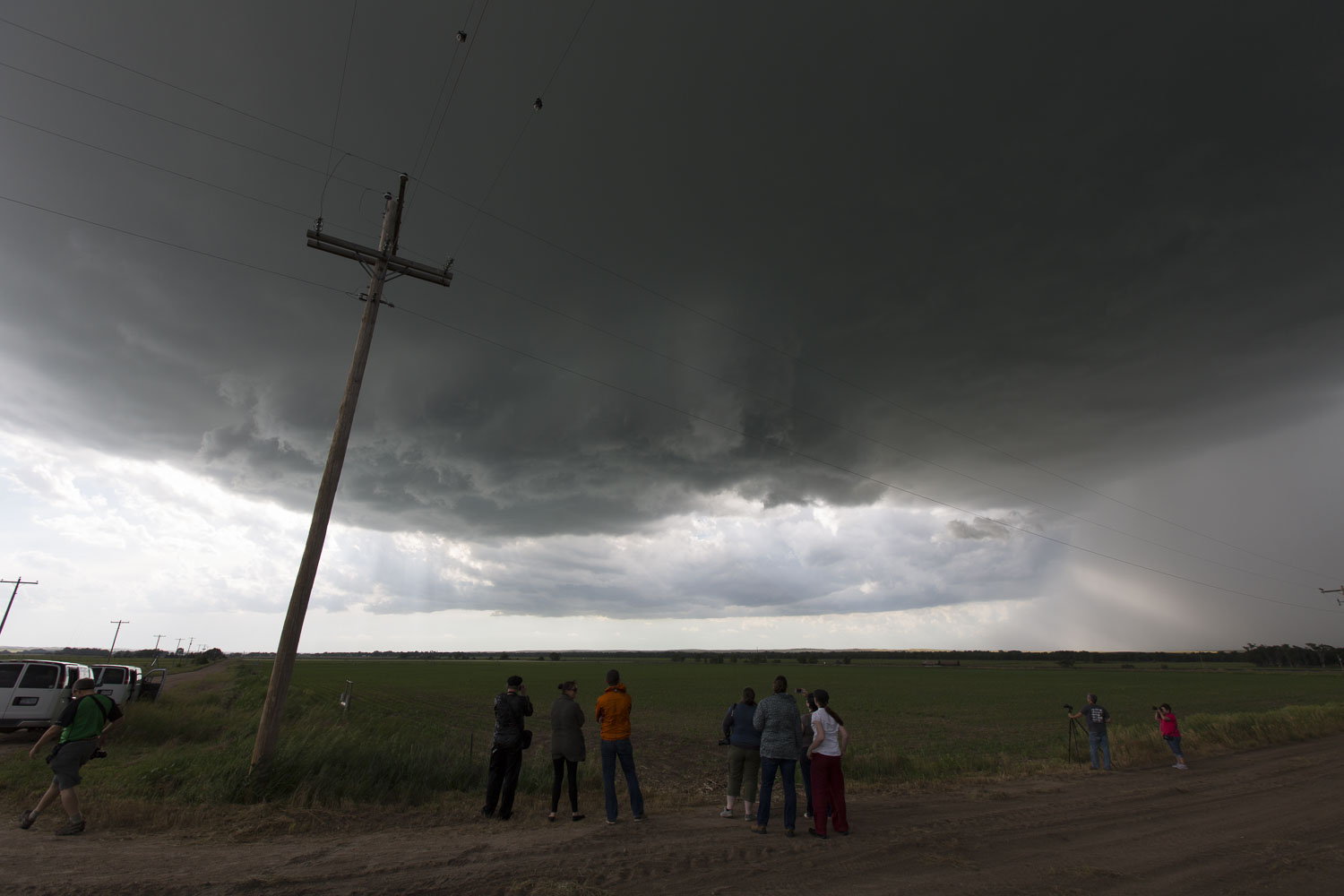 Guests enjoying the new storm.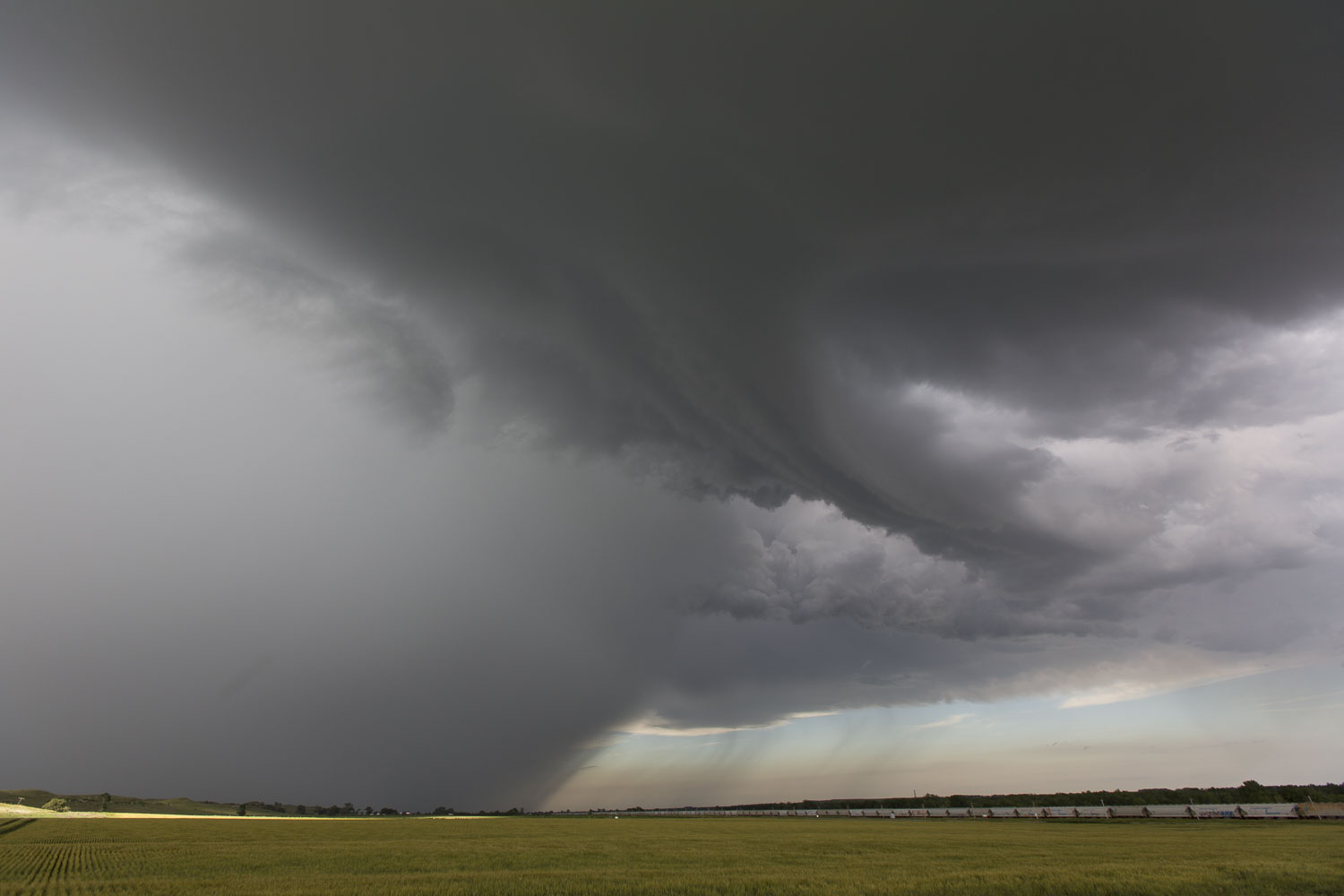 Looking back east after a mesocyclone occlusion.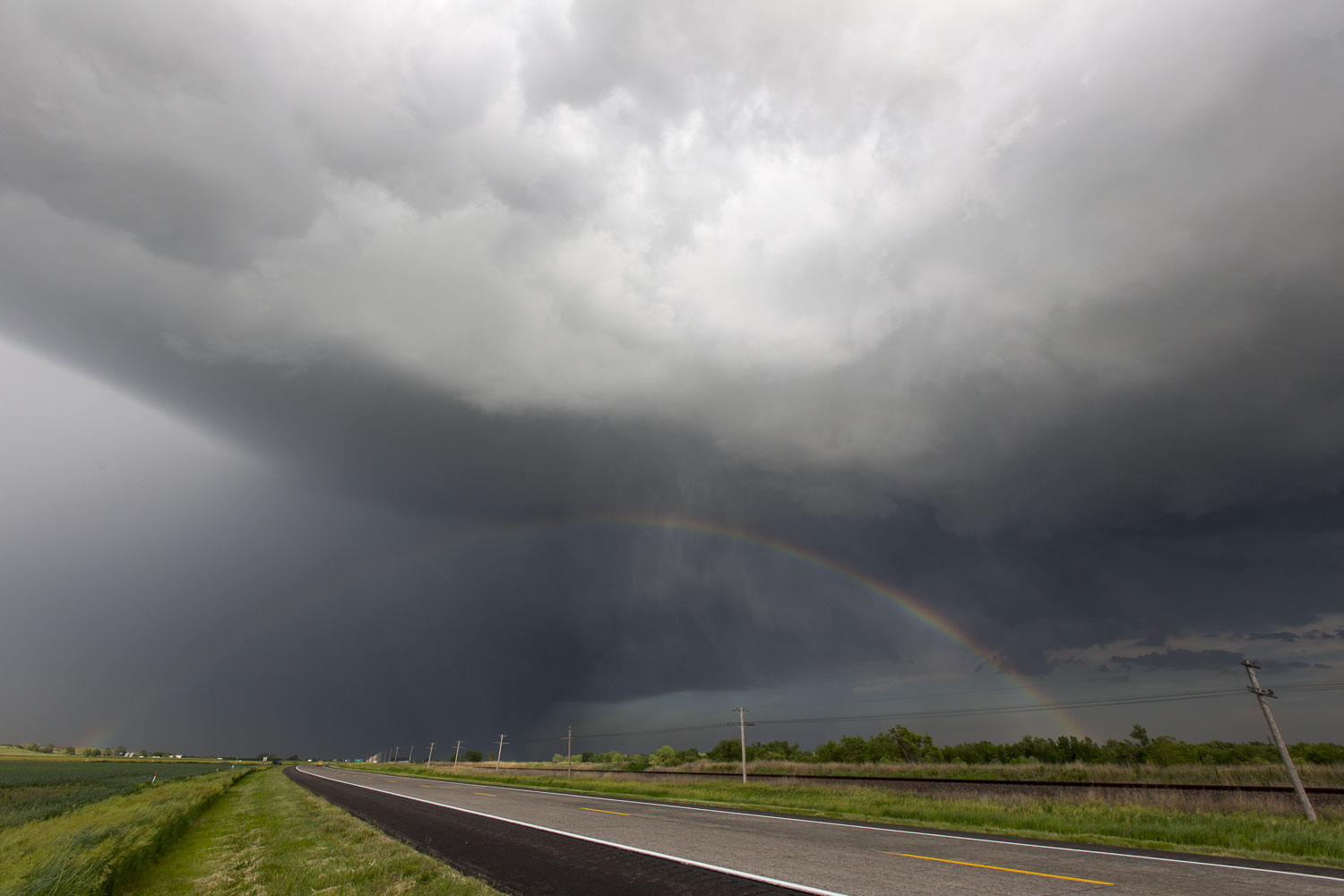 Rainbow!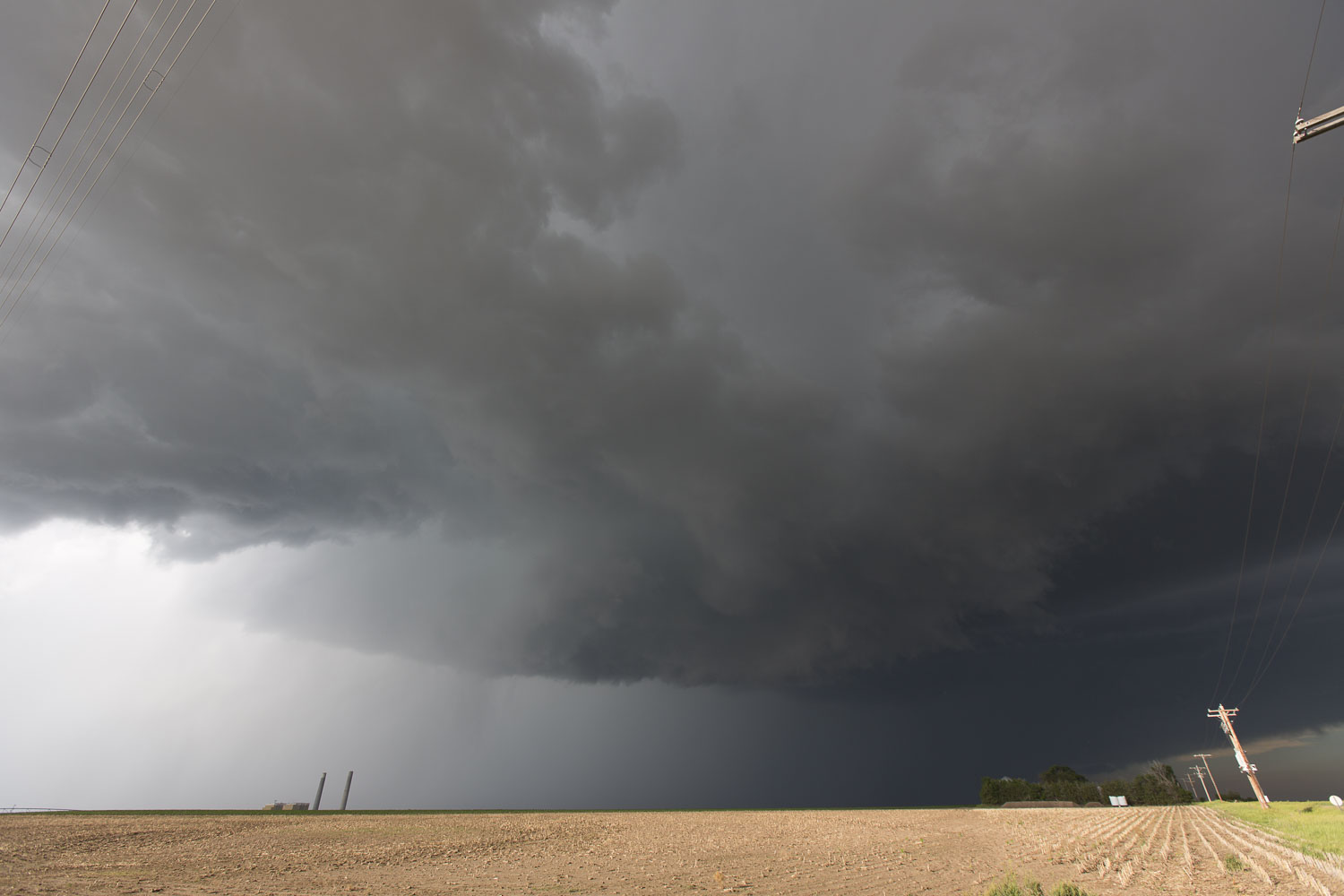 Updraft base reorganizes
A Second Storm
The first storm started to look a little weaker and a second storm was approaching pretty closely from the southwest, so we decided to abandon our first storm in favor of a storm that had a bit more space to its south. This storm was warned, and the core was producing some fairly large hailstones, so we were pretty careful to get onto our south road before the core got there. At our first stop, a guy drove up to us with a hail-battered car and informed us that the hail dents were fresh as he has just driven through the core to our north. We dropped south as the storm approached and eventually called it a day just after sunset.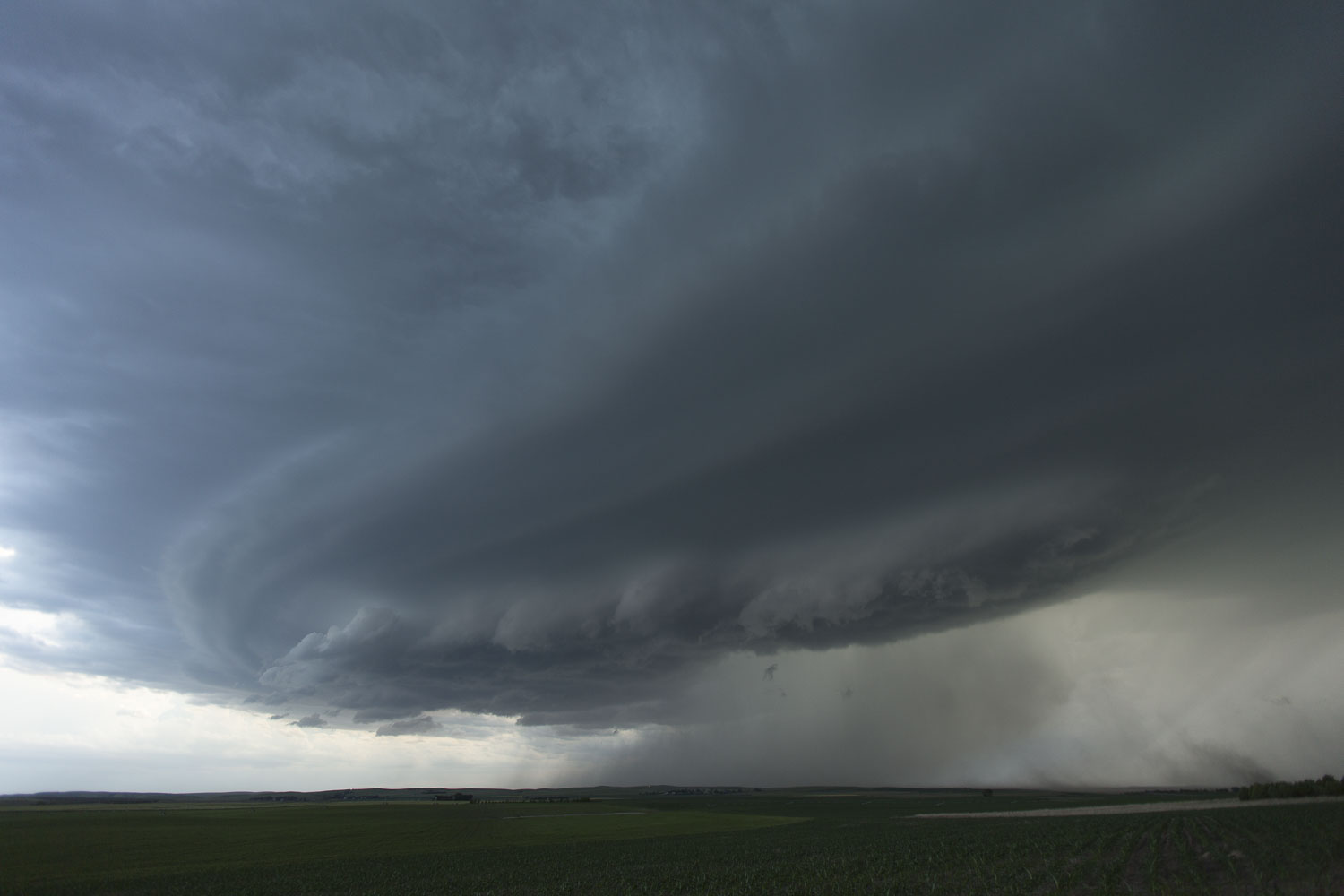 A second storm southwest of our original storm.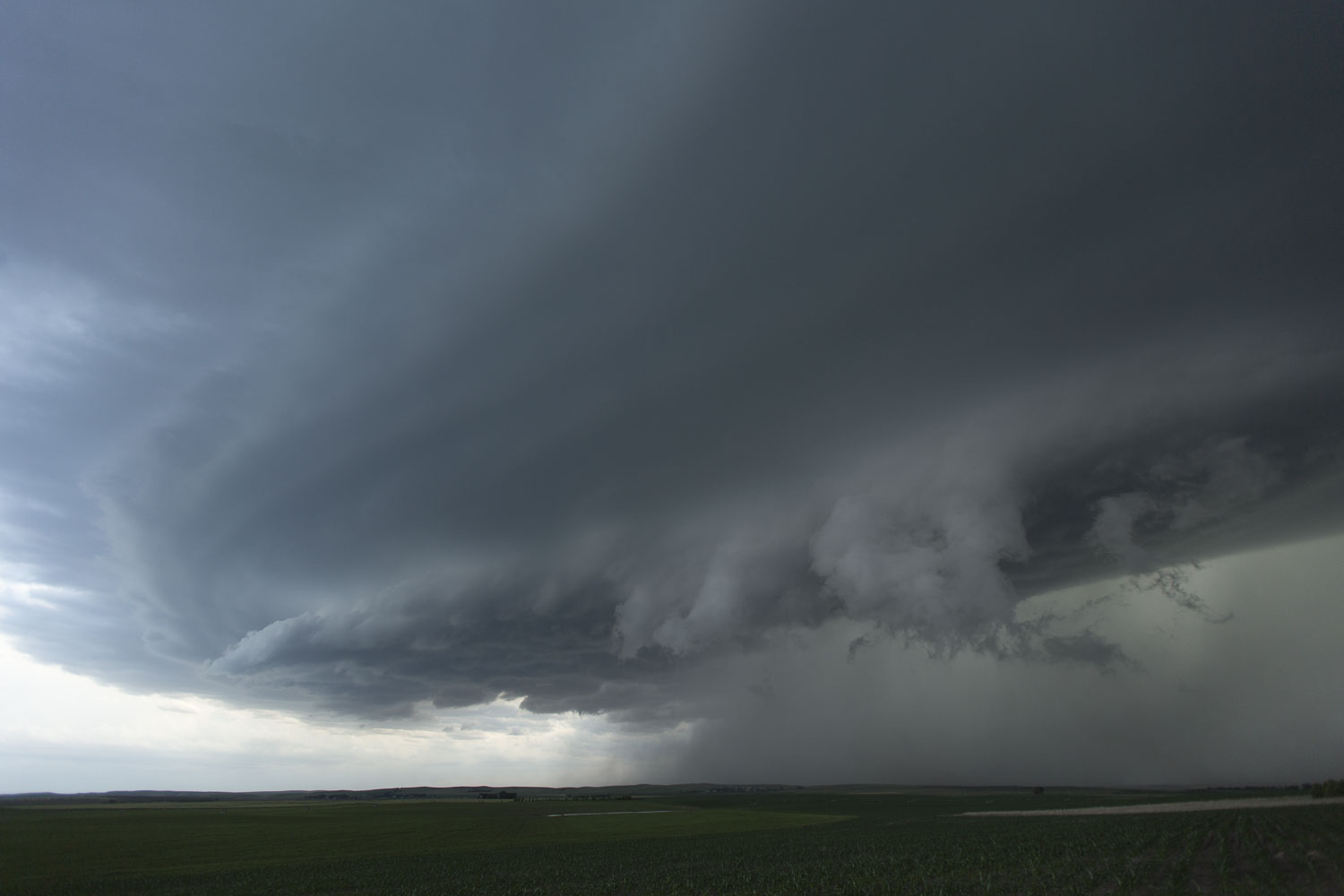 A shelf cloud organizes.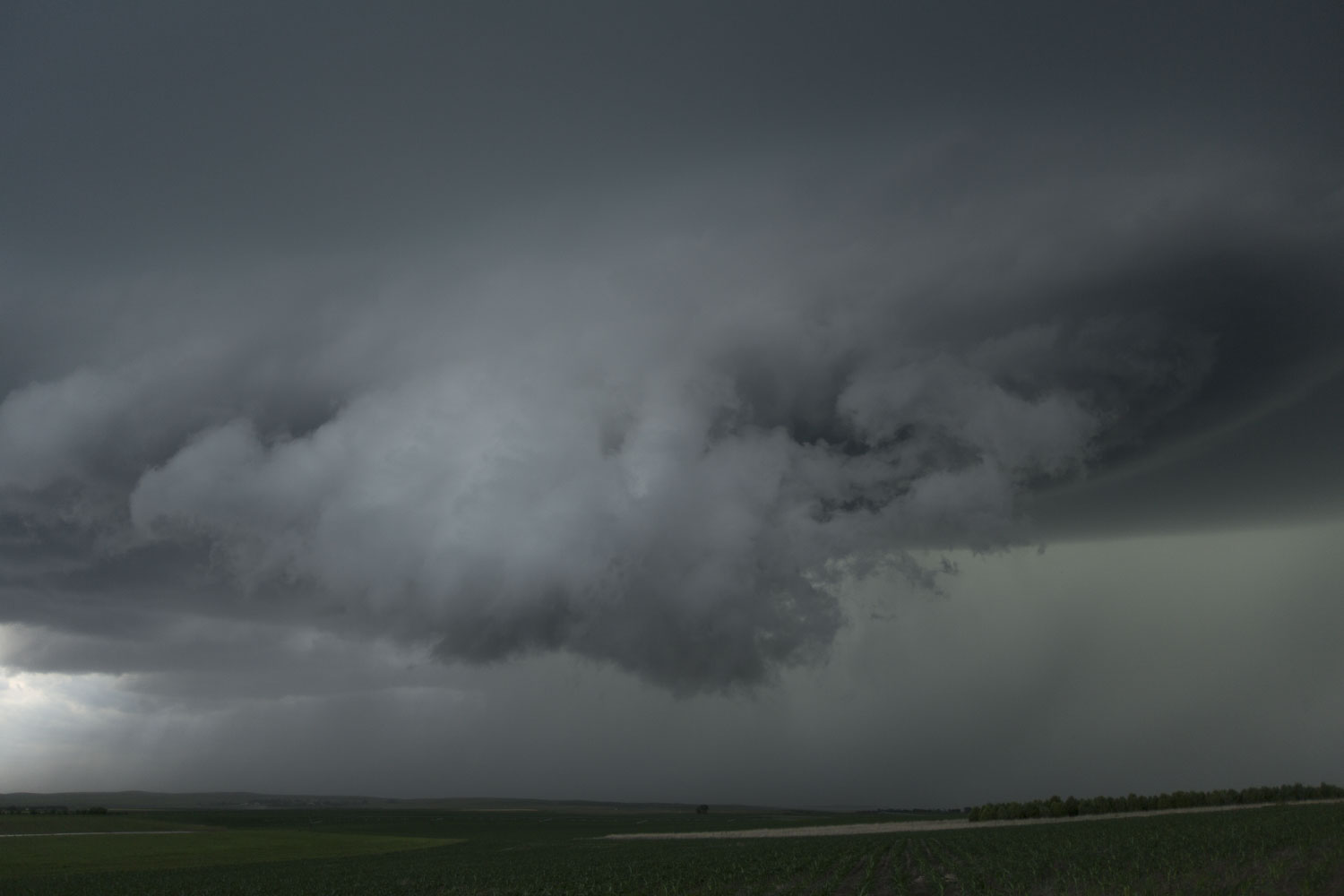 It's starting to look a little more interesting.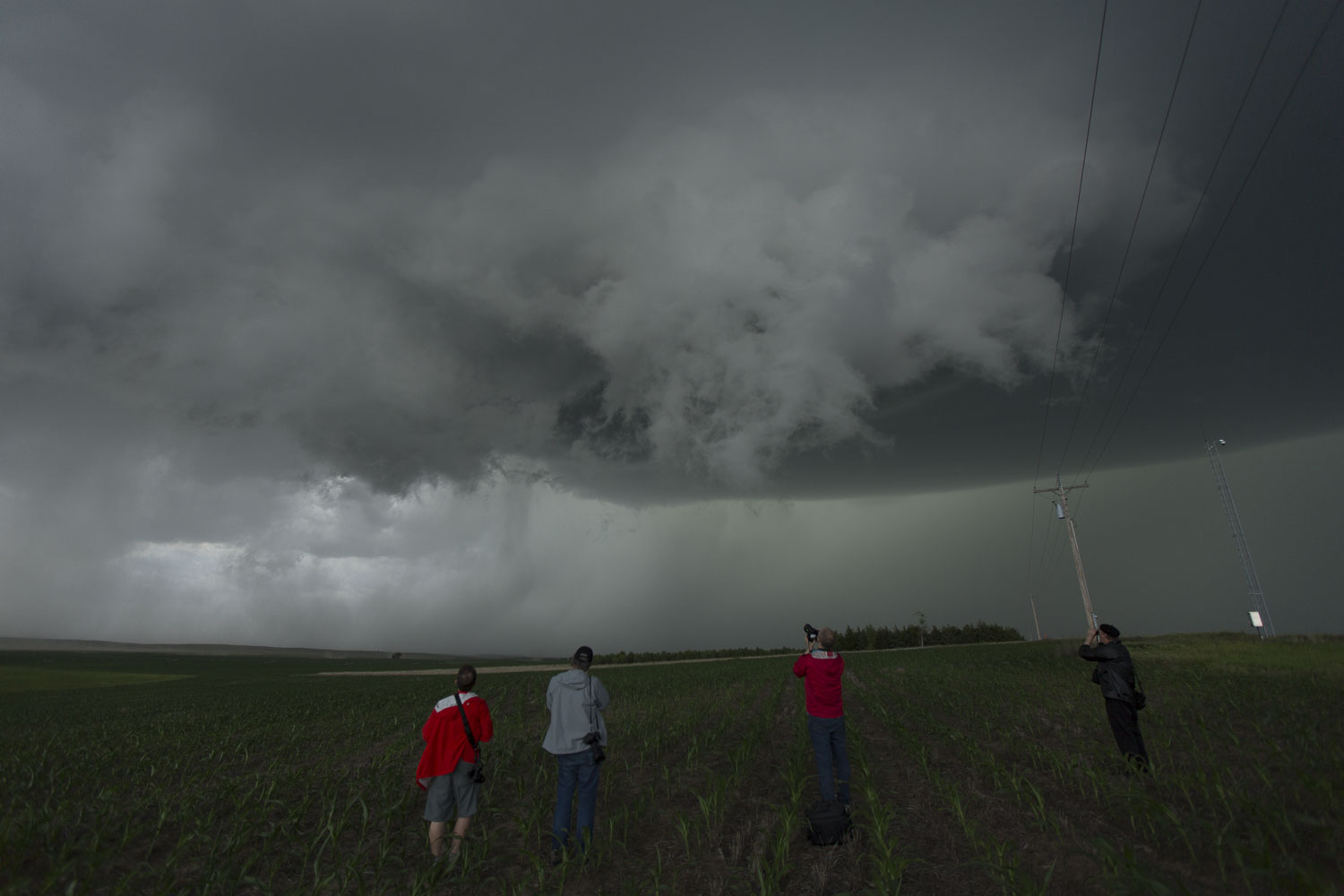 It is now starting to rotate a bit.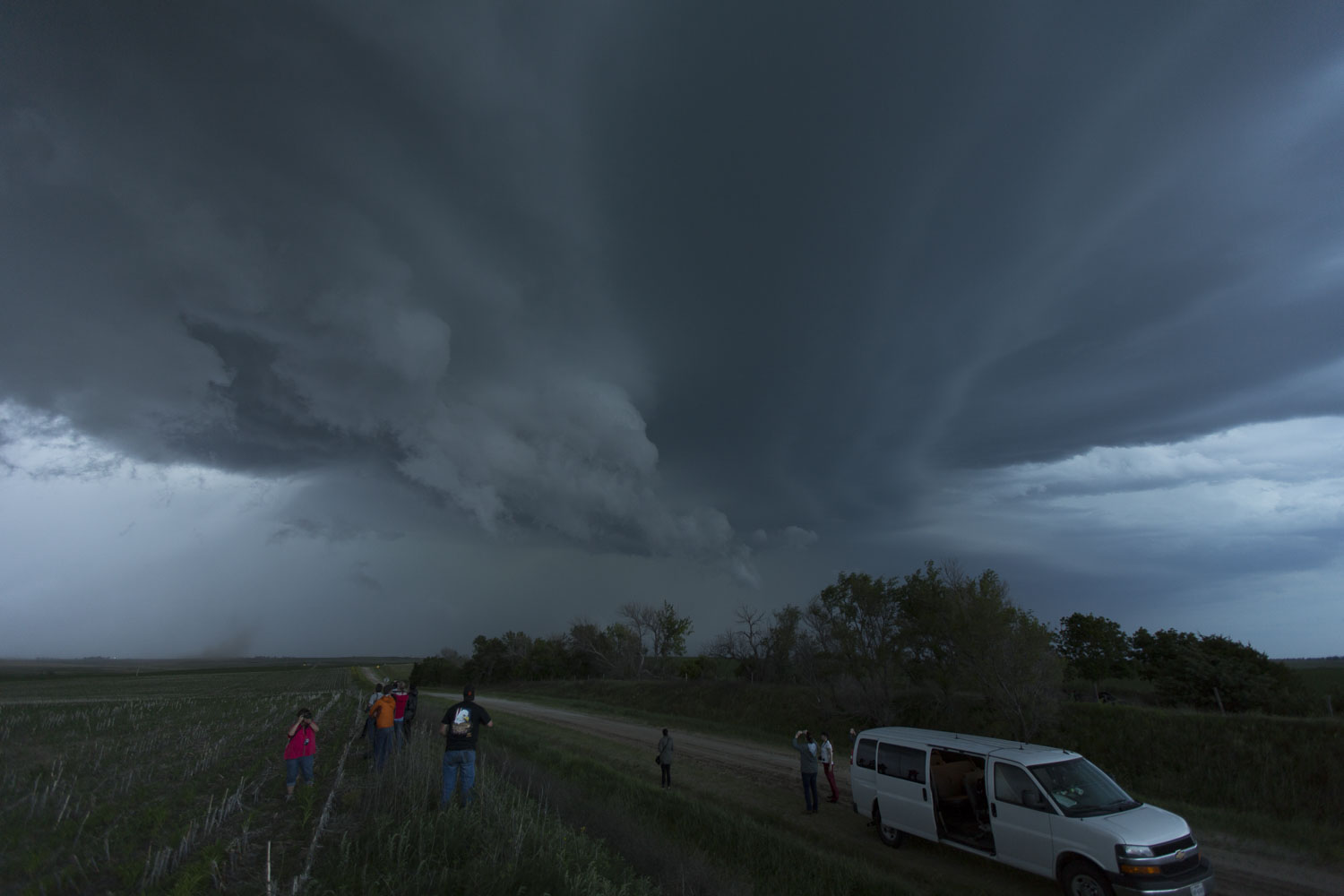 Our final deployment on the storm.
Back to Storm Chases | Home