Sauk Centre to Royalton Storm - July 25, 1999
Rory Groves and I headed northwest on I-94, then west on MN Hwy. 28 from Sauk Centre toward some storms that were coming out of South Dakota. As we approached, the storms weakened and lifted off to the northeast. I thought the chase was over, but we stayed with the wind shift line as it moved east, and we were rewarded.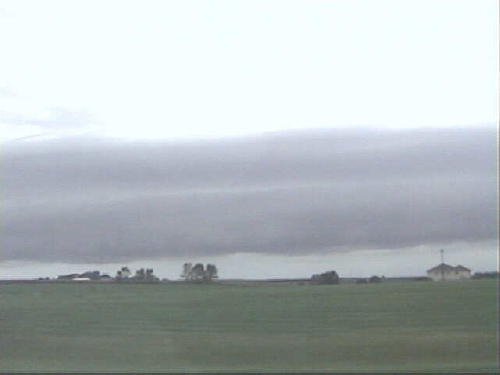 Stratiform roll cloud marks outflow boundary from previous convection, which has passed off to the northeast. Since things are looking stratiform, my hopes are not high at this point. Even just ahead (southeast) of this feature, winds are light westerly.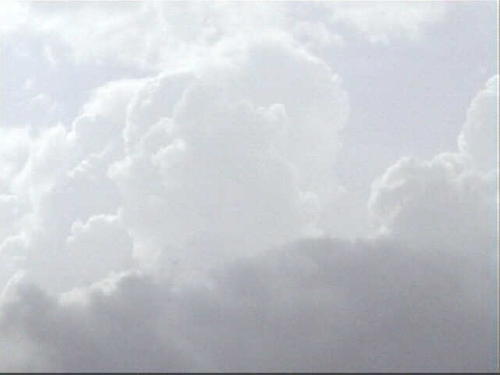 Gradually, the roll cloud becomes more cumuloform in nature. Then, suddenly, towers spring forth from it.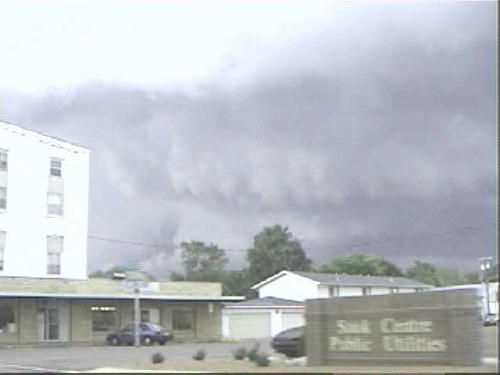 Poor road options, towns, and construction get us behind the storm, but we can see it taking on more supercellular characteristics. Here, the precip core is off to the left, behind the white building. Updraft base is lower right, and RFD is coming in from overhead.
---