Savanna State Forest Supercell
May 29, 2006
This is a sequence of images I took from a point 7 miles west of Jacobson, MN while spotting for the Grand Rapids area Skywarn net. This severe-warned storm became tornado-warned about the same time I took the last of these images. I chased the storm to Swan River, but it lost its supercell characteristics once I drove northeast from Jacobson.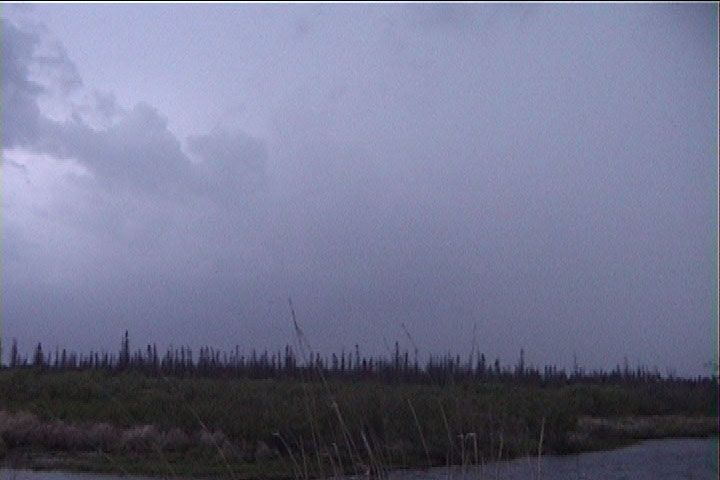 Looking southwest at featureless skies-- maybe the hint of a storm tower.

A storm becomes visible.

A wall cloud becomes evident.

Somewhat of a collar is visible above as cloud-to-ground lightning becomes more frequent in my vicinity.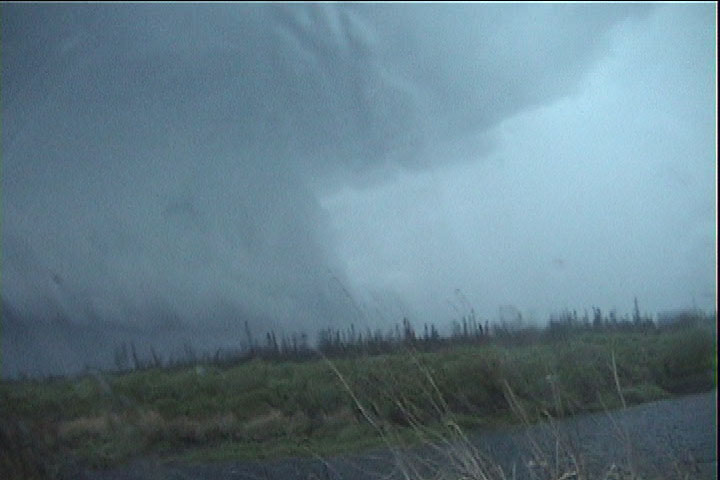 Another shot. Wall cloud below and collar cloud above.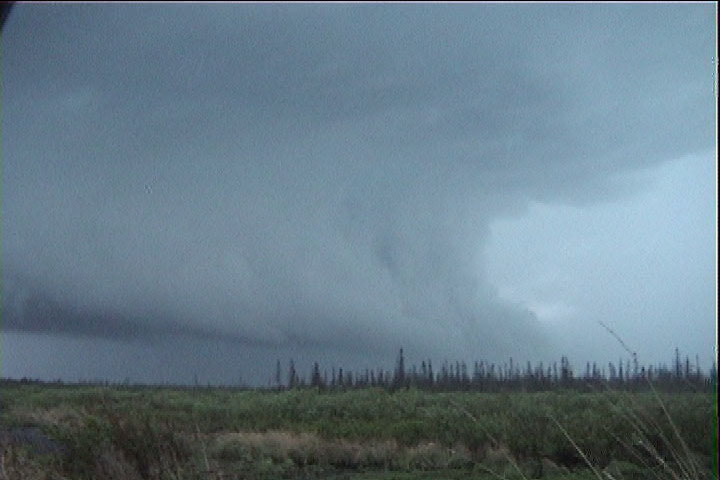 My final shot looking out the window.
---