Oklahoma County, OK Tornadic Storm
November 10, 2004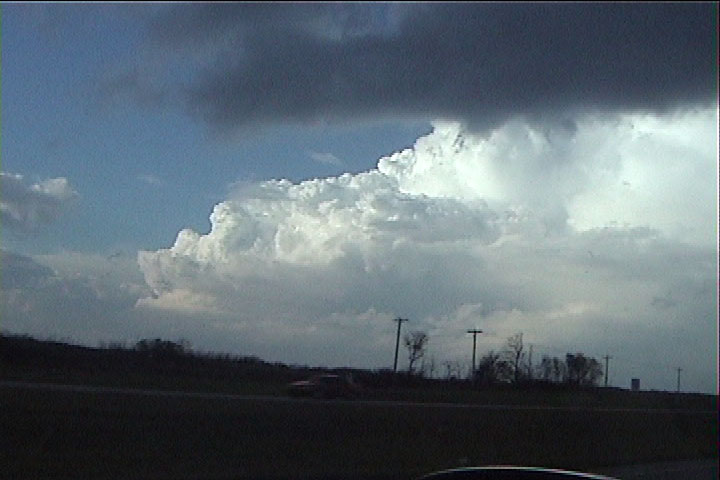 Storm initiates southwest of Oklahoma City.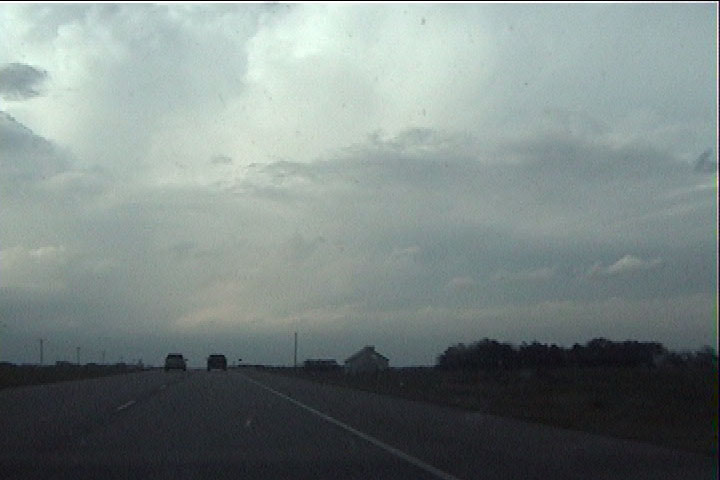 As we approach, a long but diffuse inflow band points into the storm from the southeast.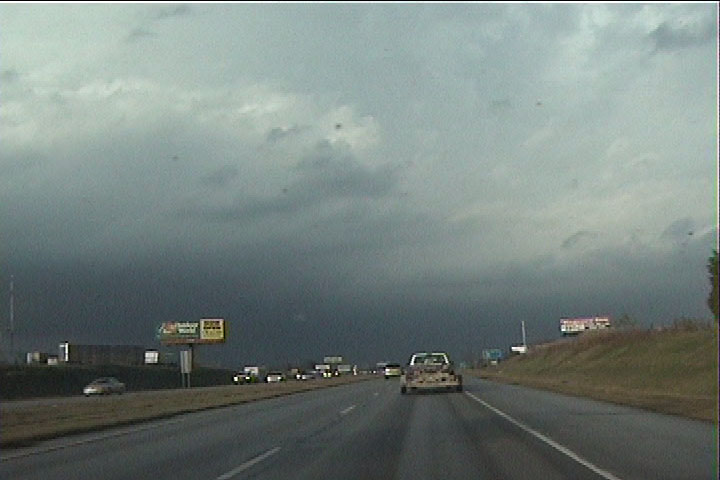 Nearing southwestern OKC, this is the point of intersection between the inflow band and the updraft base.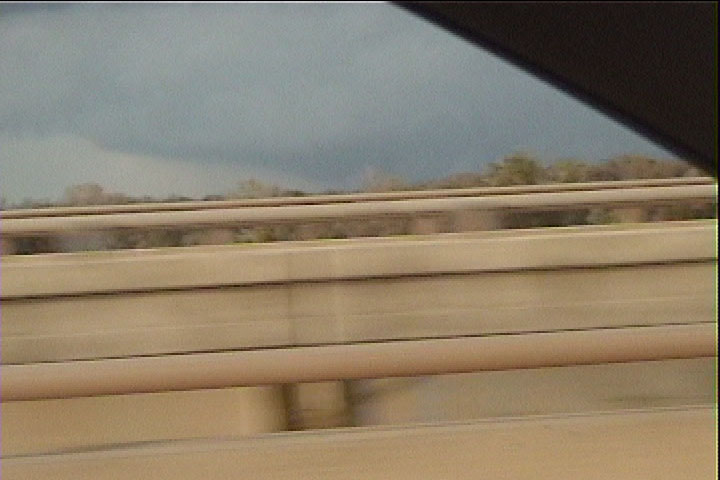 We made several errors that caused us to get behind the now tornadic storm. This is about as good a view as we got during its tornadic phase.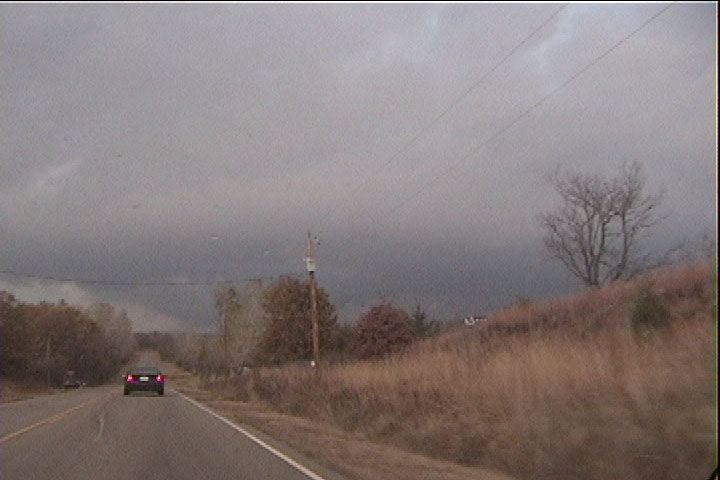 Extreme northeastern Oklahoma County. Brief glimpse of action area.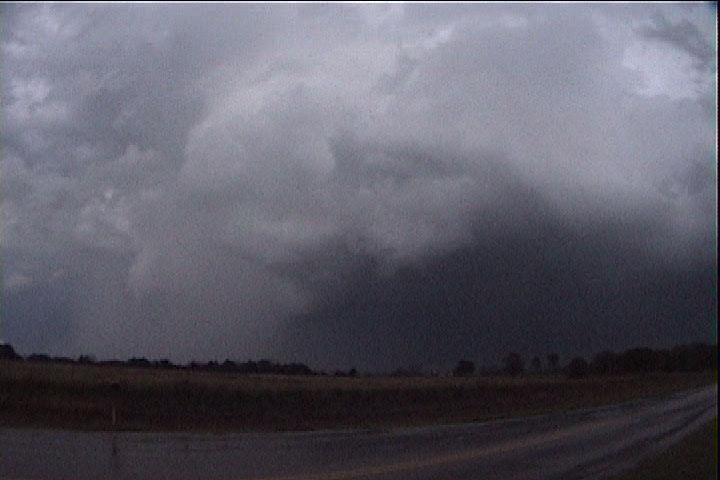 Our parting shot of the storm. Soon after this, it produced another tornado.
---