April 27, 2017 Thunderstorms
Texas Panhandle
We drove southward through the Texas Panhandle during the afternoon, looking for storms as southerly winds redeveloped over the panhandle. The previous weather system had pushed the moisture far into the Gulf of Mexico. Consequently, the storms were moisture-starved and had very high bases. Soon, we had little more than precipitating anvils, which covered almost the entire sky.
Lunch was at La Casita Mexican Restaurant in Perryton, TX. It was a particularly popular local eating spot and very authentic. Dinner was at the Mesquite Canyon Restaurant on the north end of Shamrock, TX. We stayed at the Sleep Inn & Suites in Shamrock.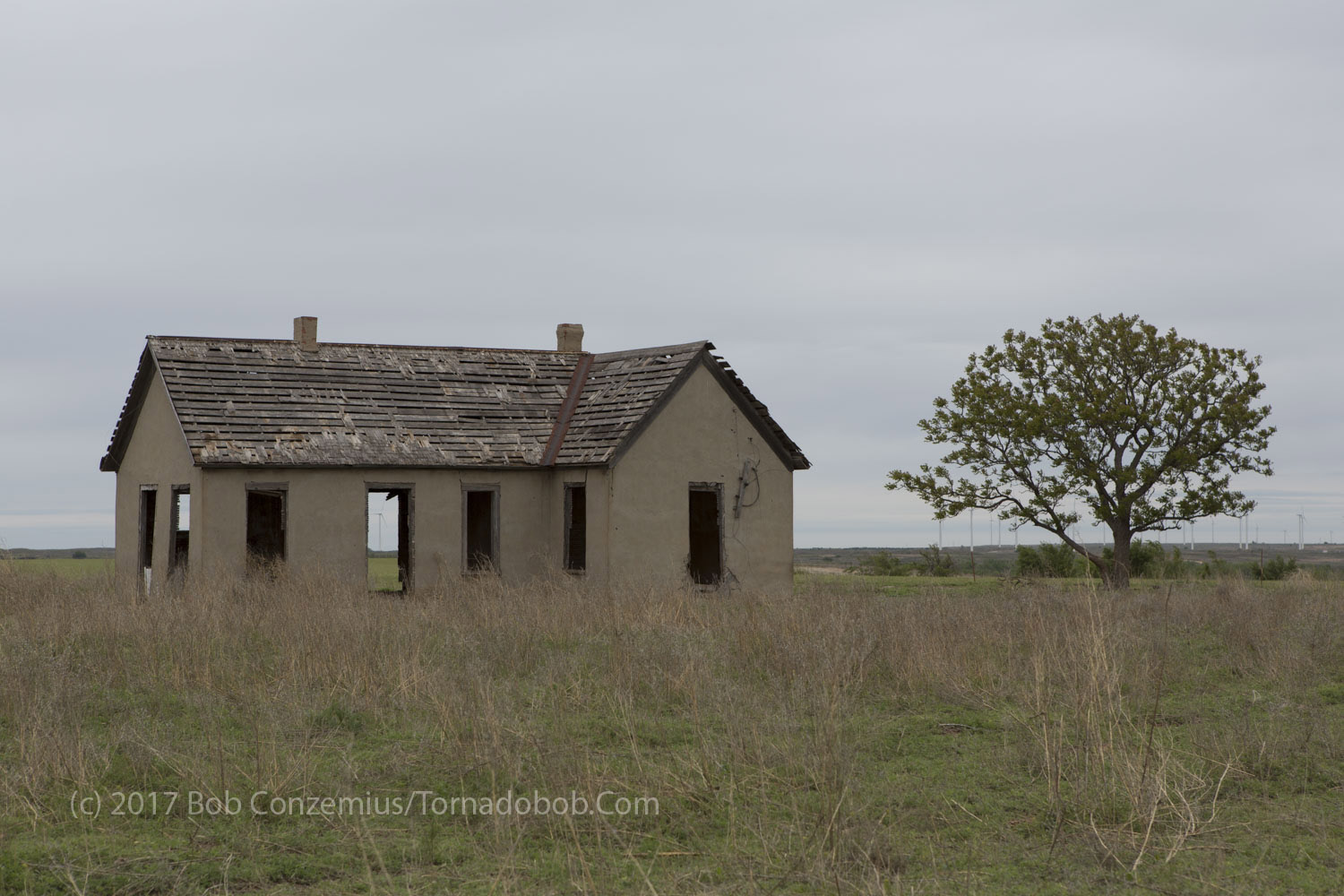 An abandoned house in the Oklahoma panhandle.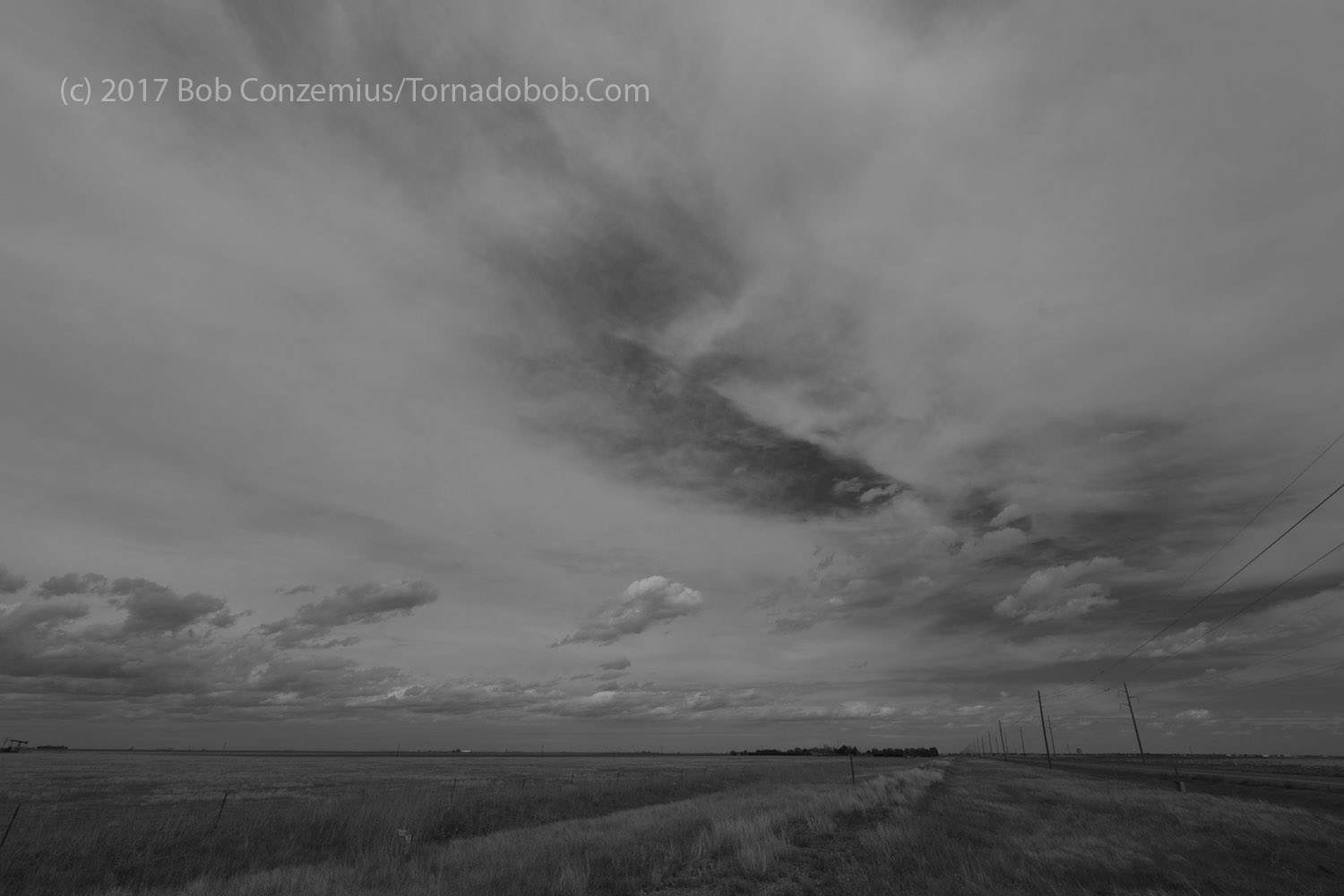 Cirrus clouds west of Perryton, Texas.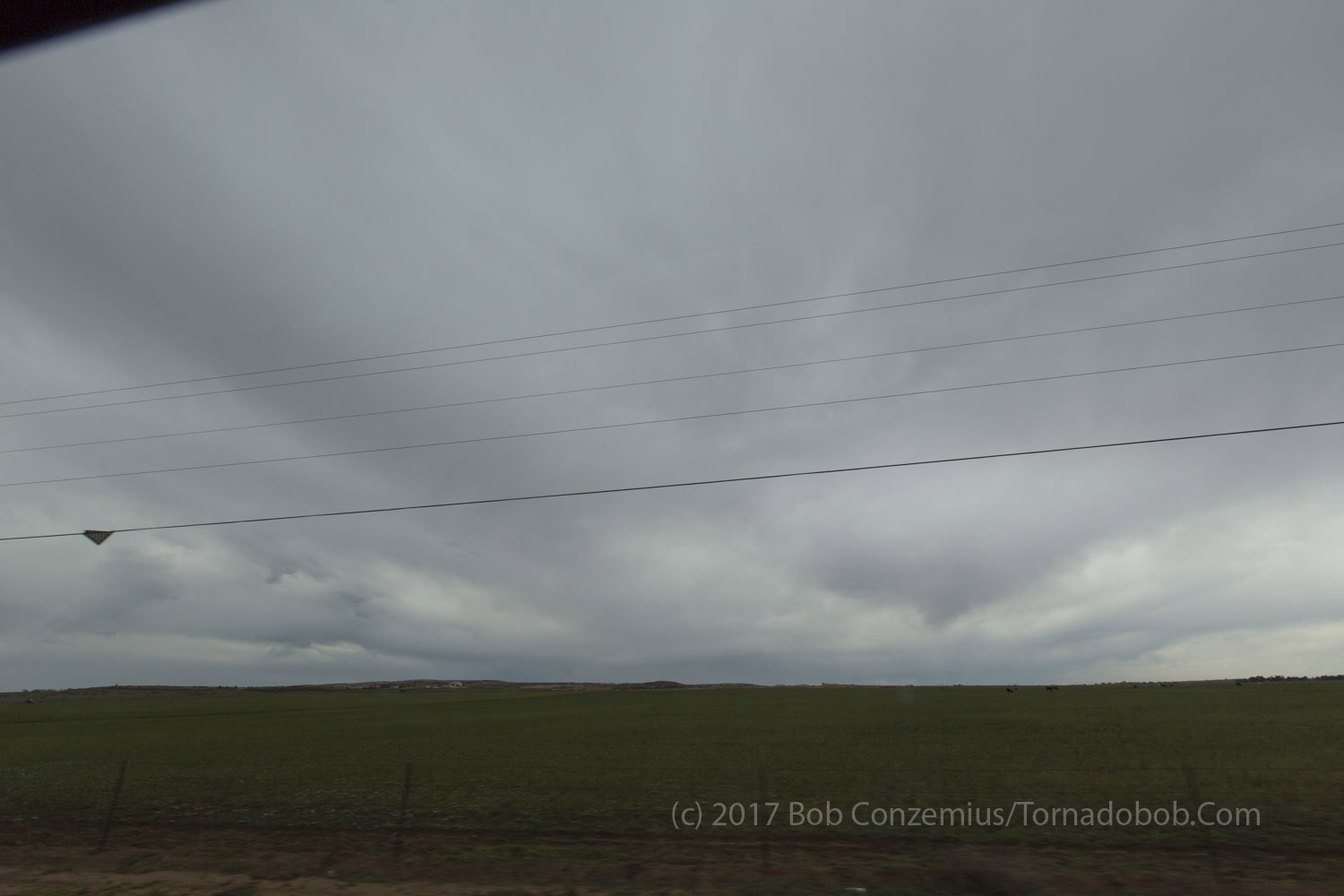 The skies after a couple hours of high-based storms: anvils and virga everywhere.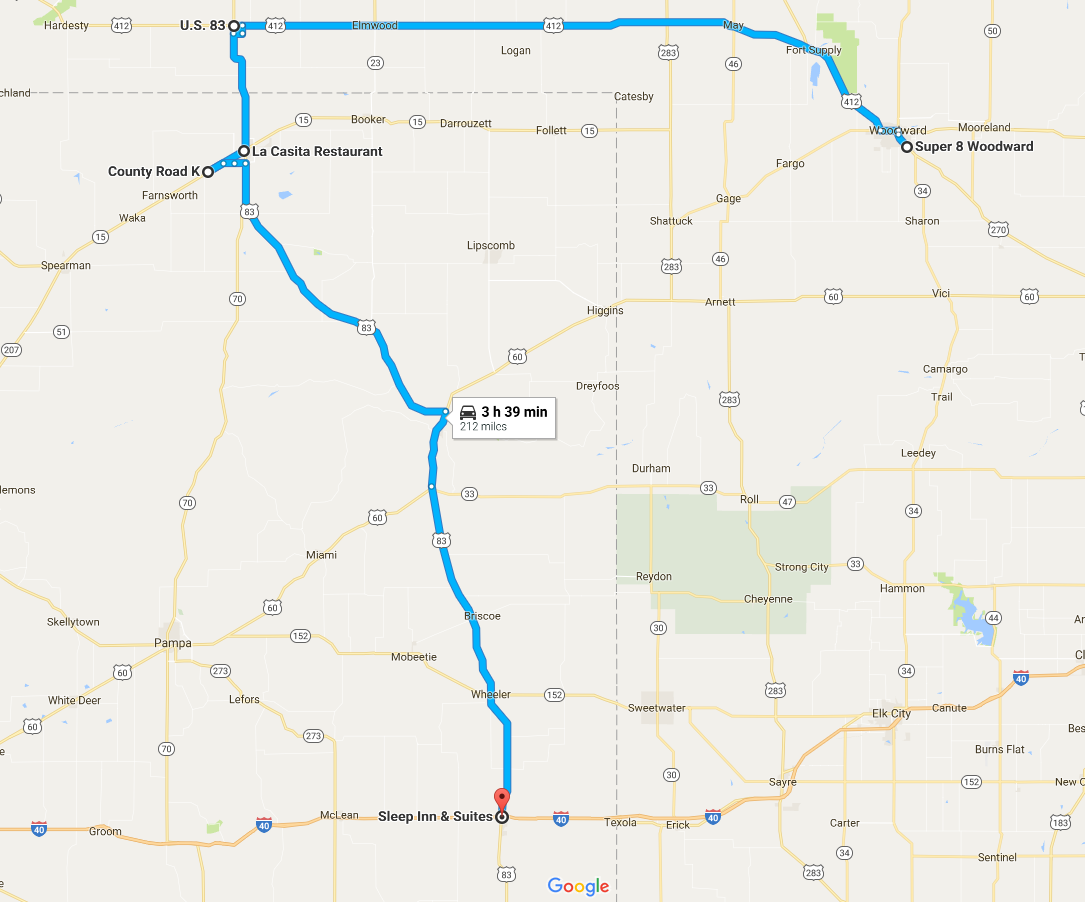 Our route for the day.
Back to Storm Chases | Home