Steam Devils on Lake Superior's North Shore
February 4, 2007
With the forecast highs in the negative lower teens Fahrenheit, and Lake Superior still mostly ice-free, this looked to be a great opportunity to photograph and take video of steam devils over the lake. I cannot provide a very accurate measurement of the height of the condensation funnels, but the funnels were tens of meters tall close to shore and may have reached 300 to 1000 meters much farther out over the lake. I decided to continue my trip to do some more winter photography. Note the LACK OF SNOWCOVER. Although the snow is usually not nearly as deep close to the lake, this area typically sees two-foot snow depth or better at this time of year. Just inland, up the hill, the snow depth improved to four to six inches at best.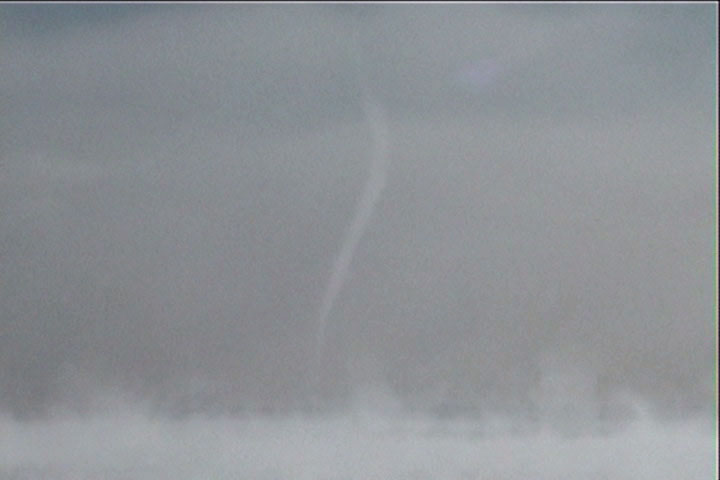 First steam devil I was able to catch (southwest of Two Harbors). It may have been the best.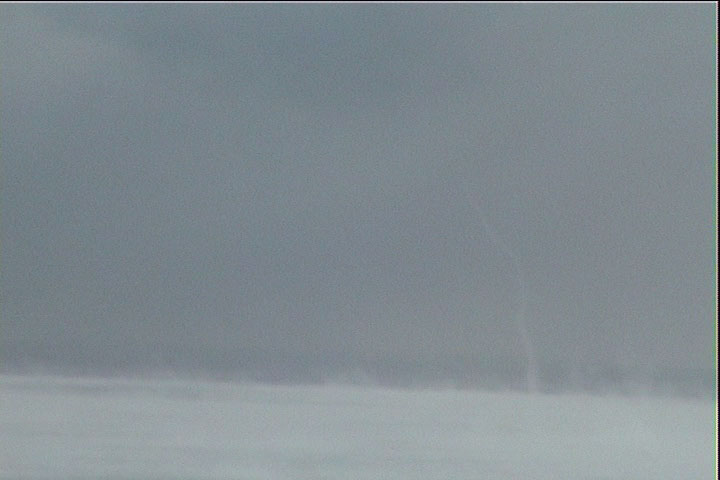 A second, narrower funnel comes into view. On video, this was the most clearly visible.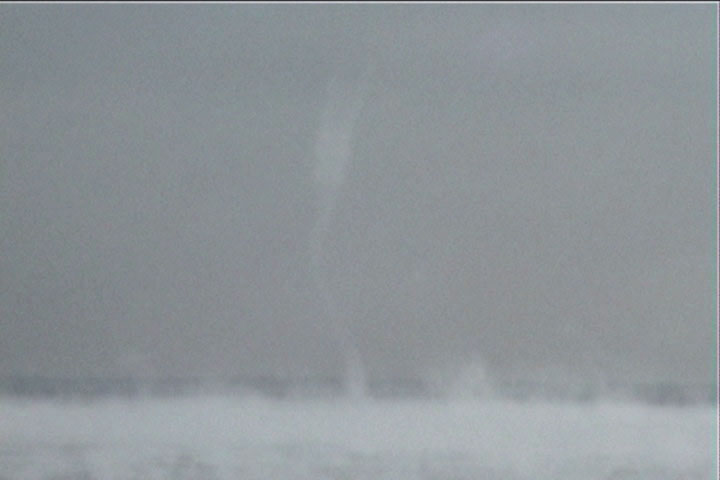 The second funnel gets wider. Funnels were typically visible for about a minute and sometimes lasted for three or more minutes.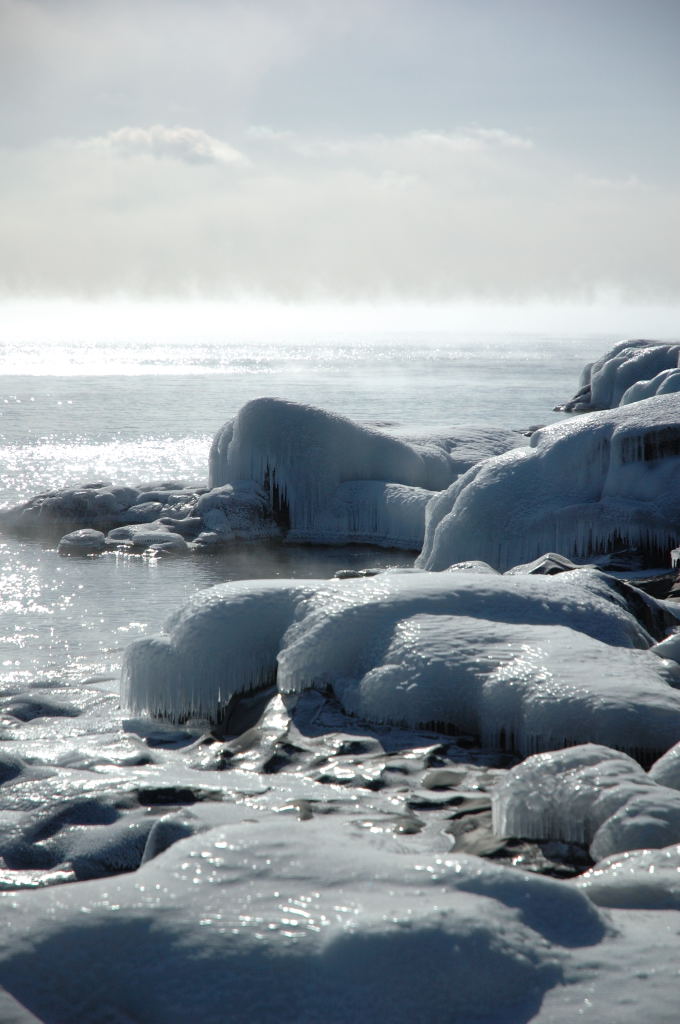 Ice along the North Shore, southeast of Two Harbors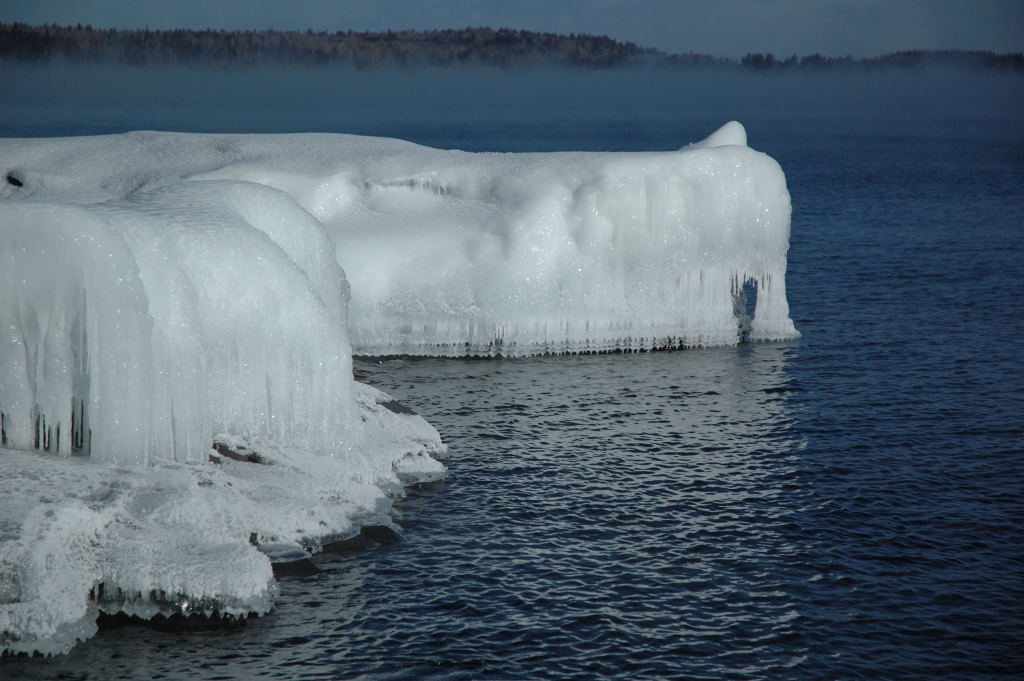 North Shore scenic drive between Two Harbors and Duluth.

Steam Devils as I arrive in Two Harbors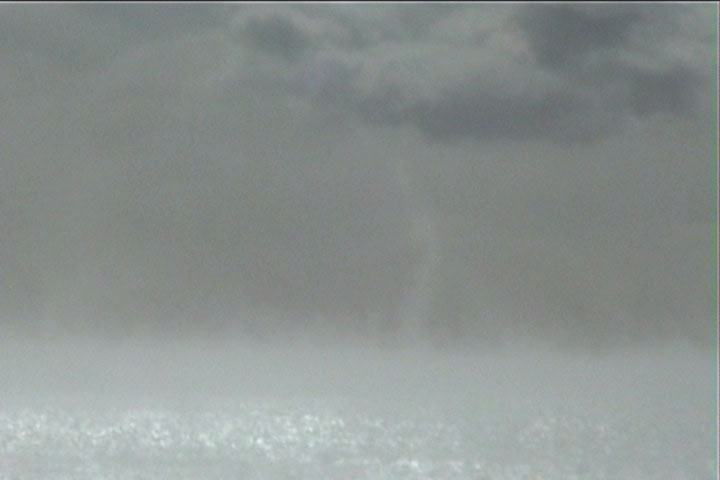 A closer, smaller steam devil in Two Harbors.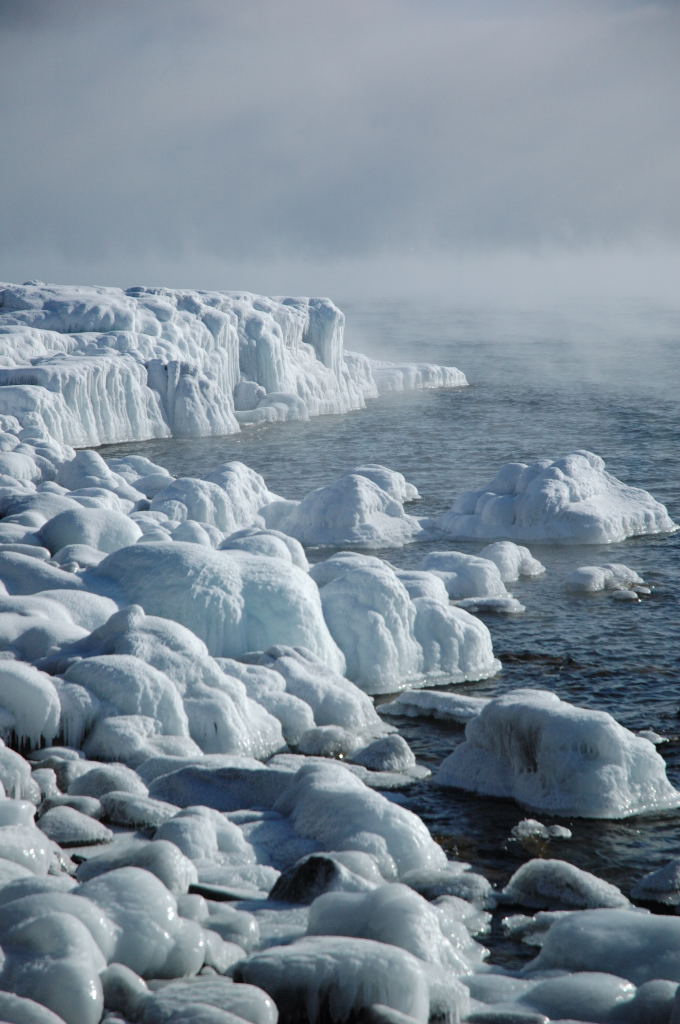 Icy shore just outside the breakwater at Two Harbors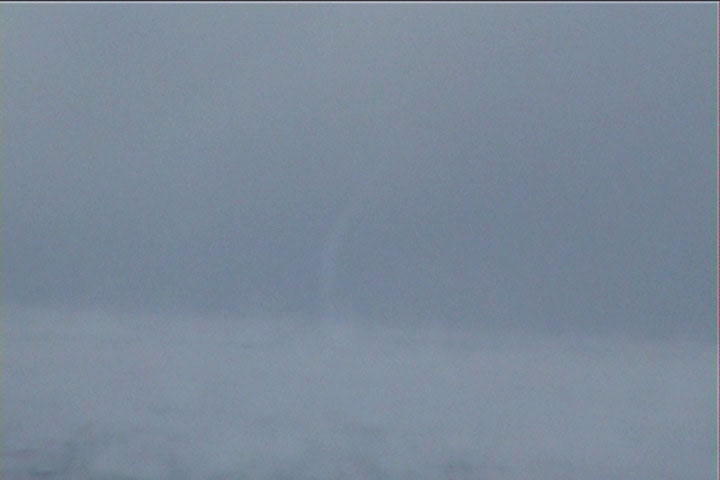 This one is bigger but more distant (northeast of Two Harbors).

A big fat one in the distance (Silver Creek Cliff).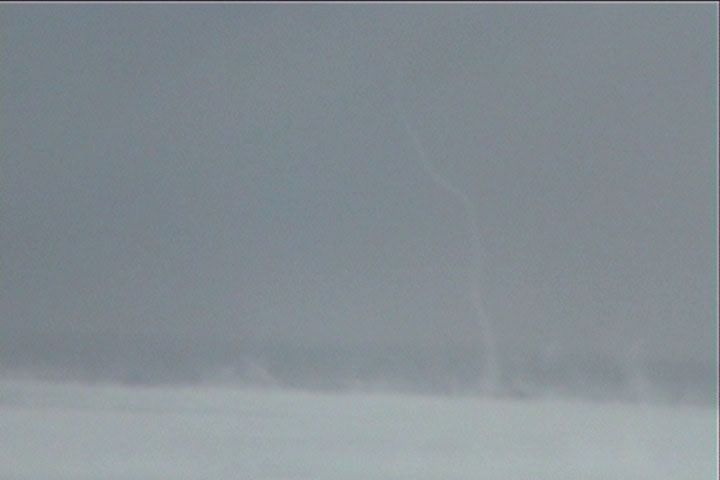 This one is probably several hundred meters tall and is several miles out (near Silver Creek Cliff).

View from Silver Creek Cliff, looking east.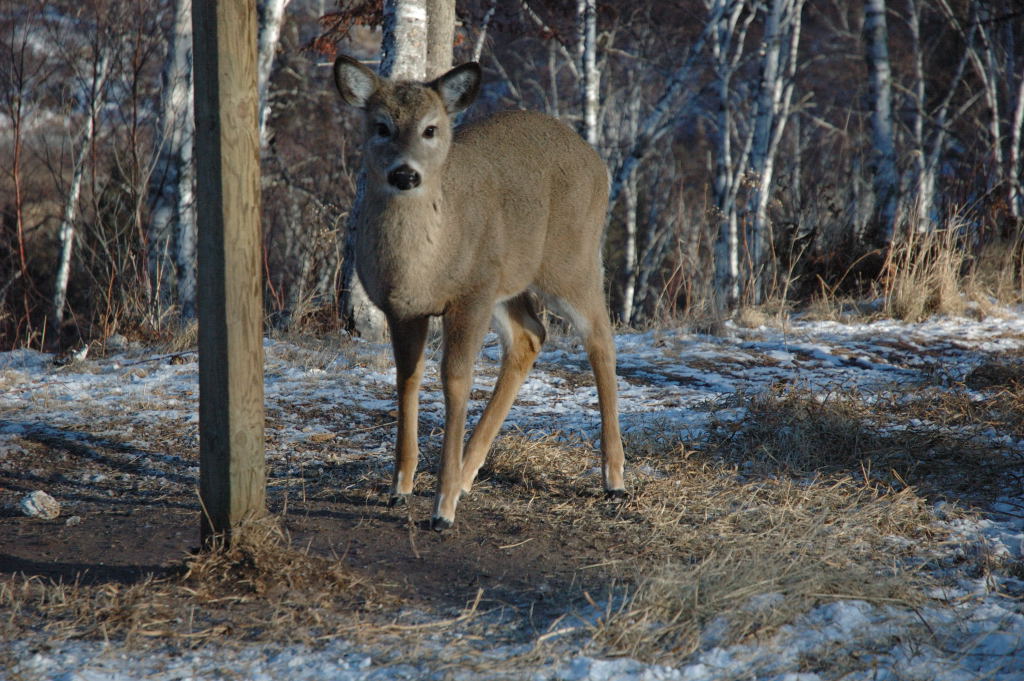 With almost no snow, it's much easier for deer to find food. They are pretty fat and healthy.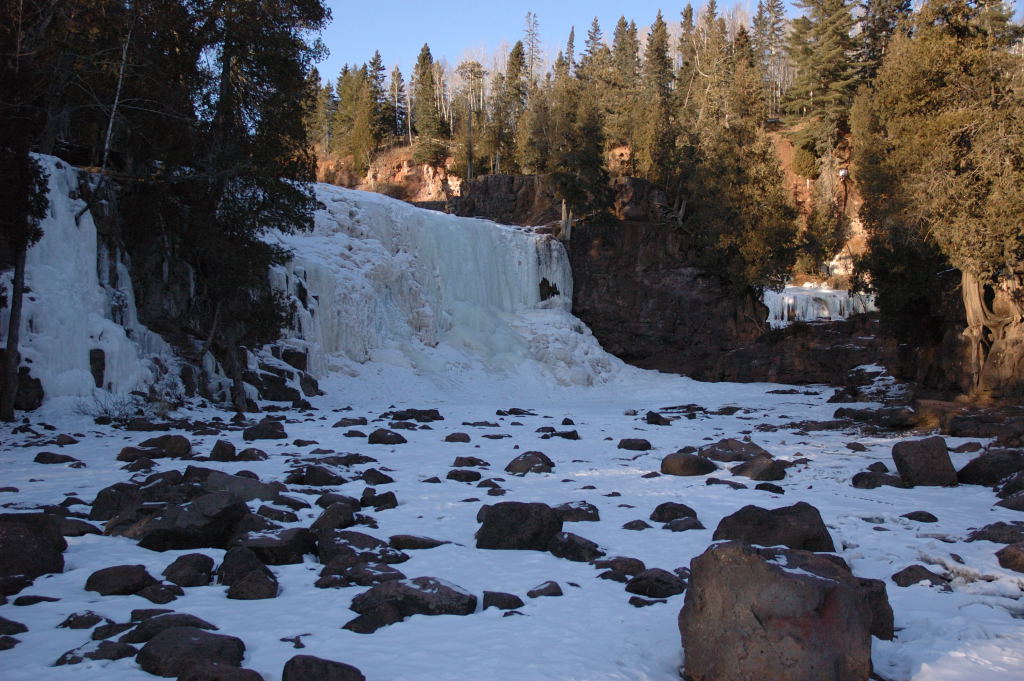 Gooseberry Falls State Park. The light would have been better in the morning, but I was here in the late afternoon.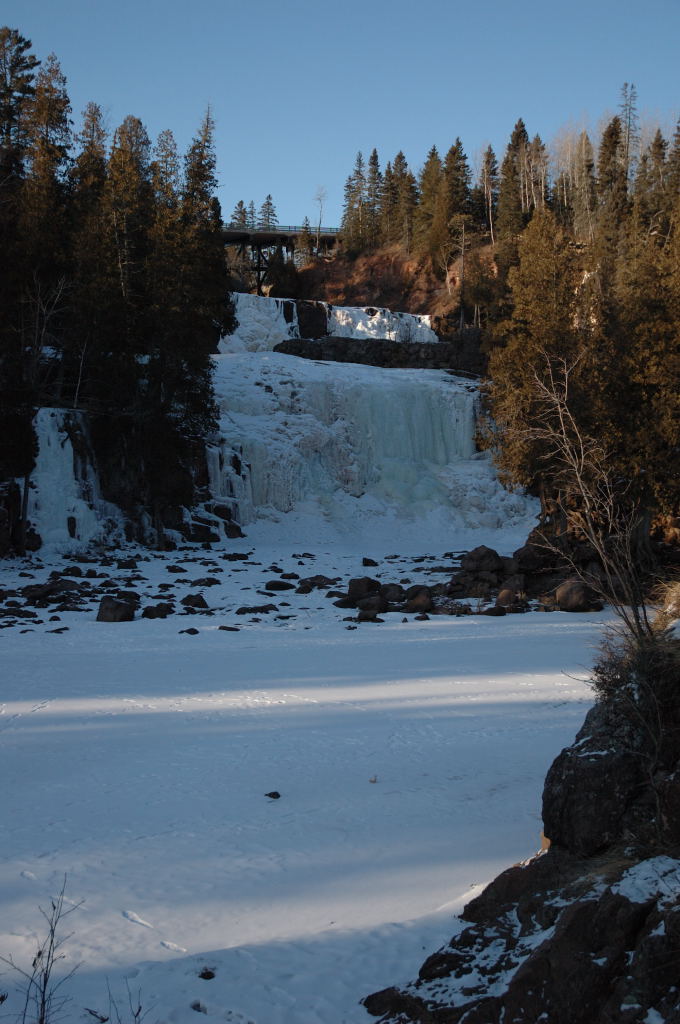 Gooseberry Falls.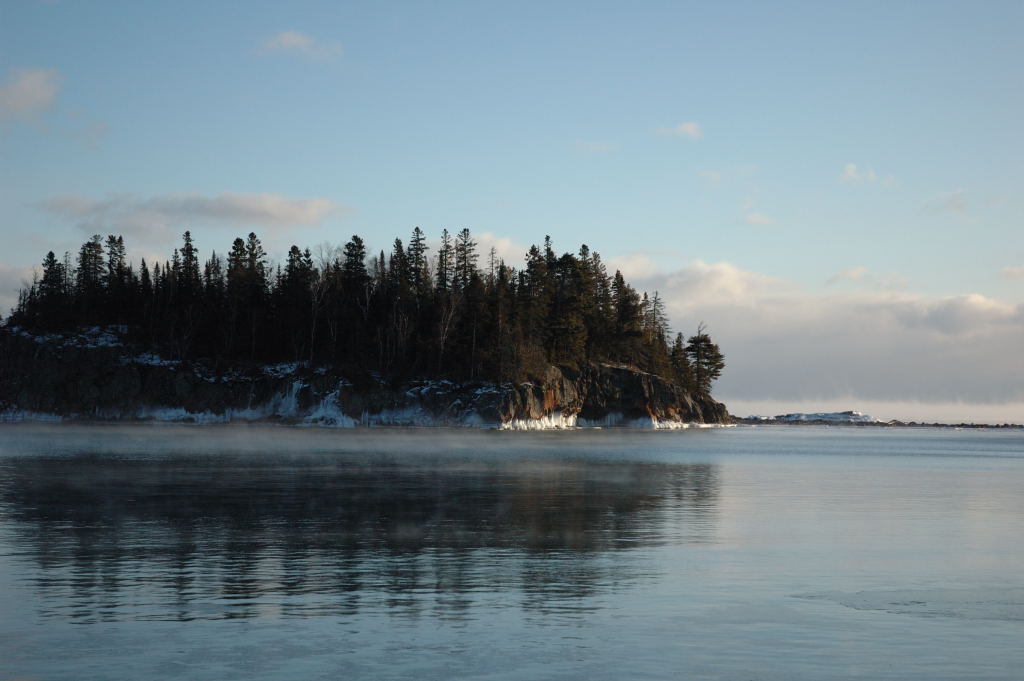 Pebble Beach at Split Rock Lighthouse State Park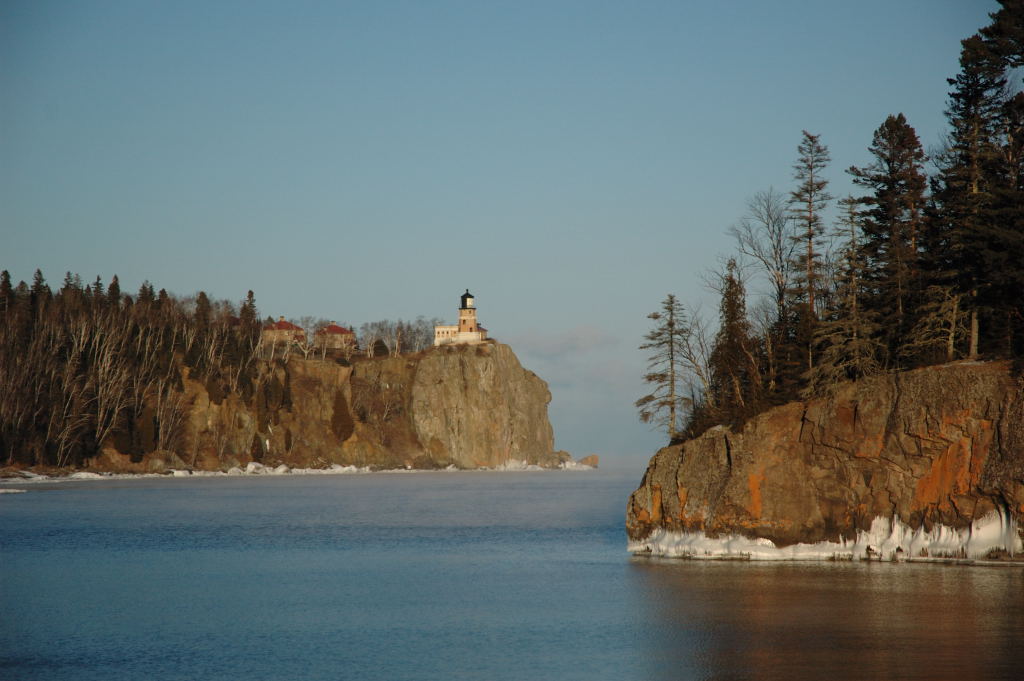 View of Split Rock Lighthouse from Pebble Beach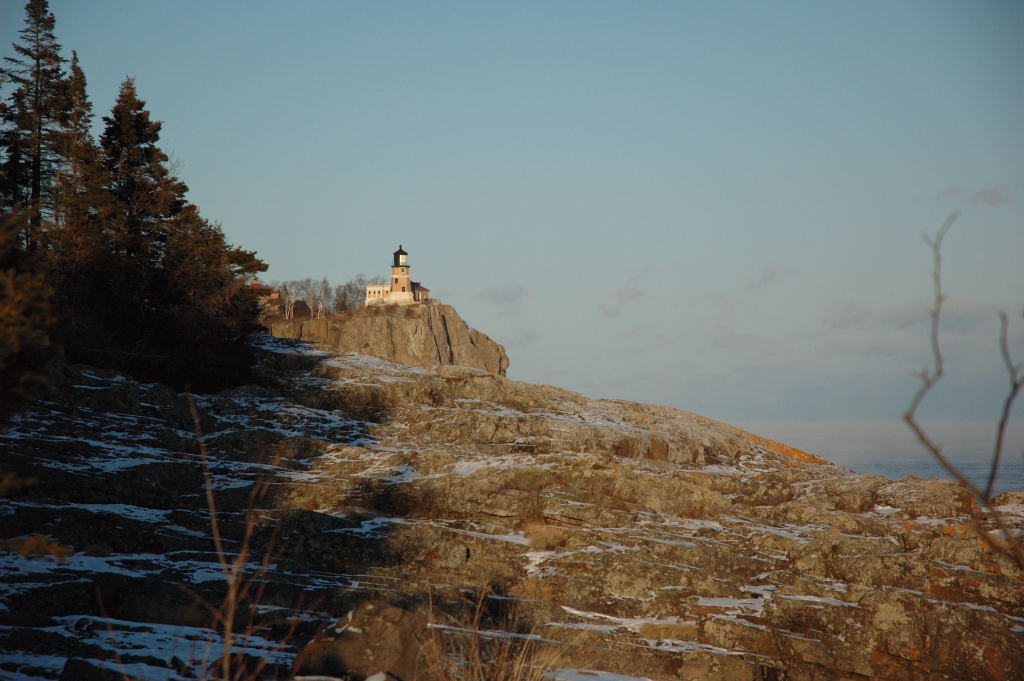 Split Rock Lighthouse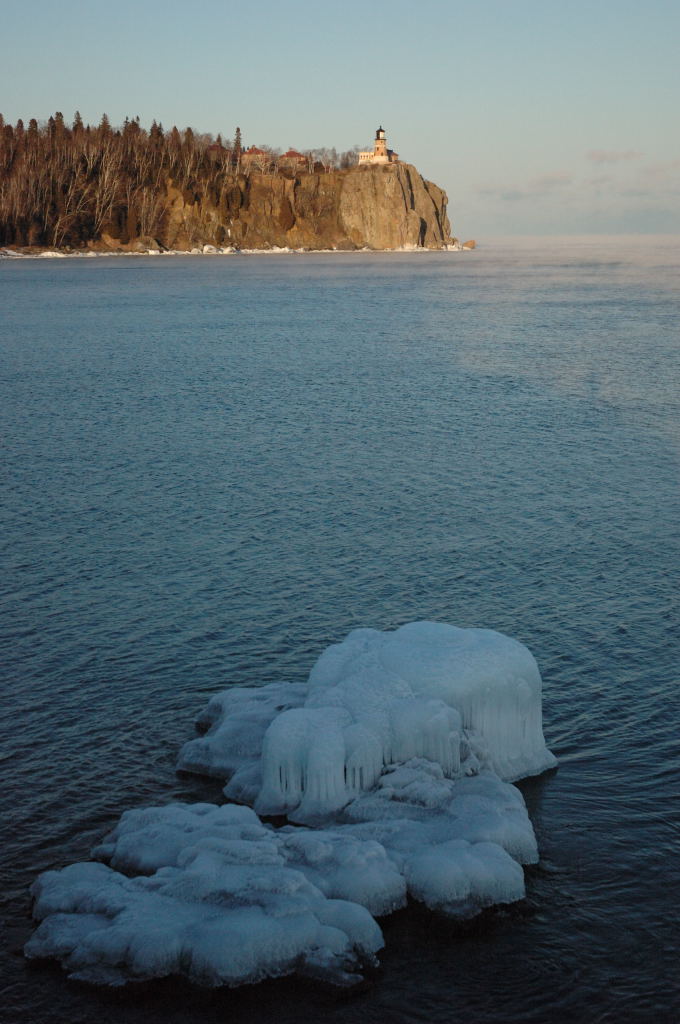 Split Rock Lighthouse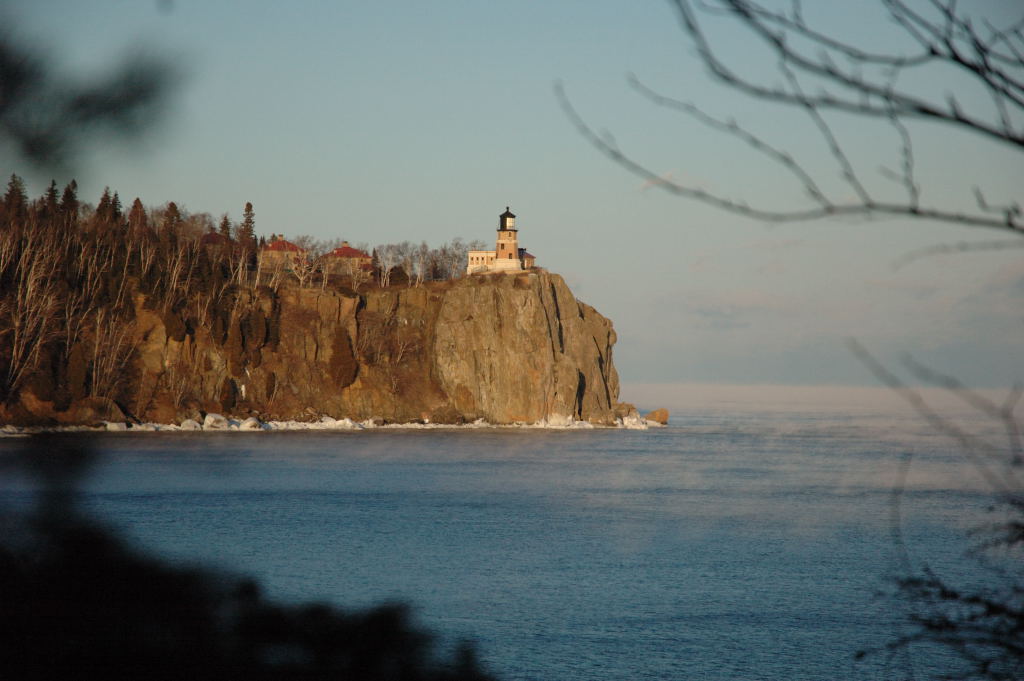 Split Rock Lighthouse
---