June 28: Bust in Central Nebraska
We did about another 500 miles of driving today for a risk of storms in central Nebraska that never really materialized. The first day of our tour was the best so far, and today was the third in a row without having a storm intercept. We had a few towers go up ahead of us in Nebraska, but they did not develop into full-blown storms. We took sunset pictures instead and continued to Valentine to spend the night.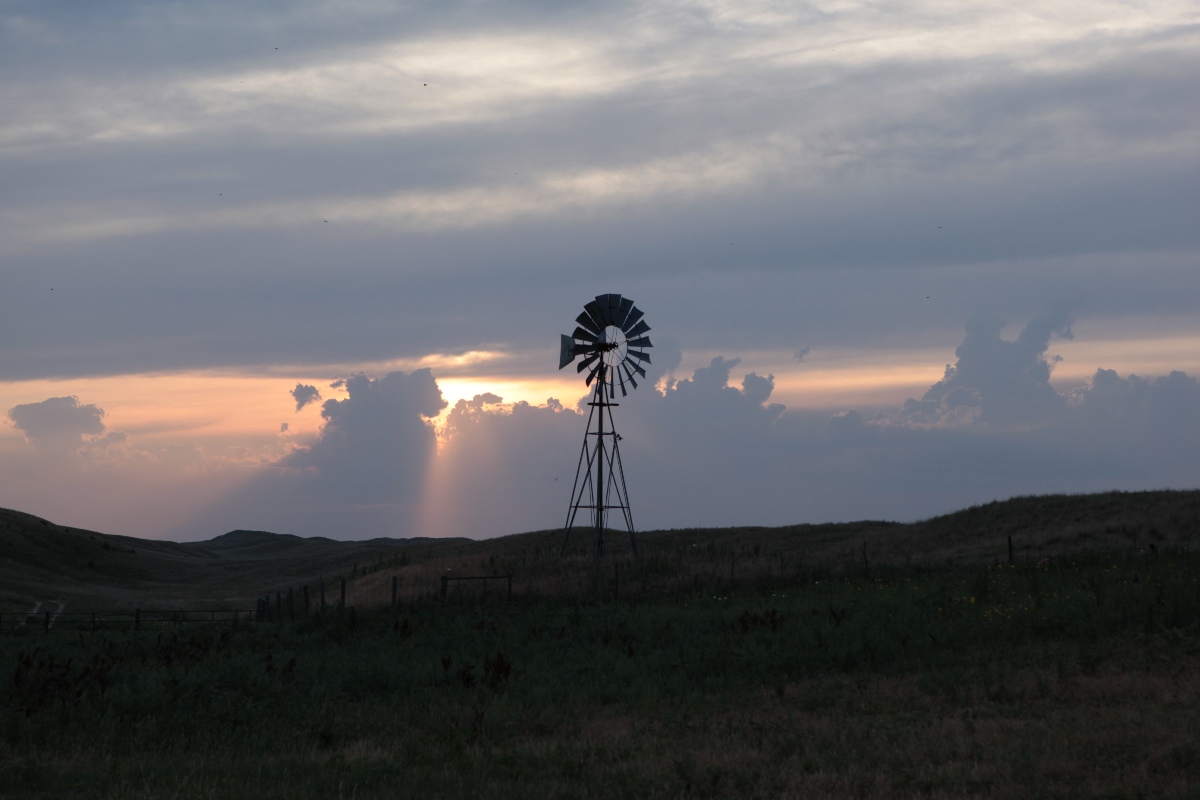 Wind mill at sunset in central Nebraska.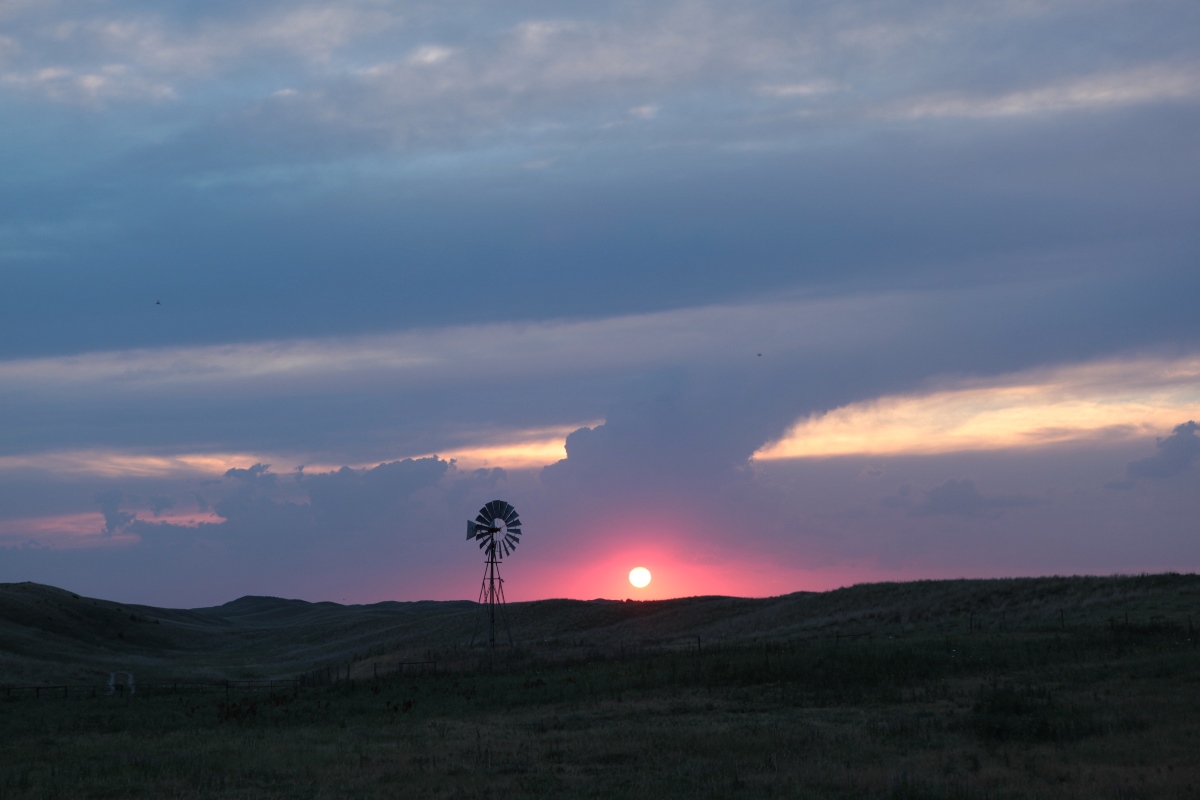 Sun sets under a failed storm.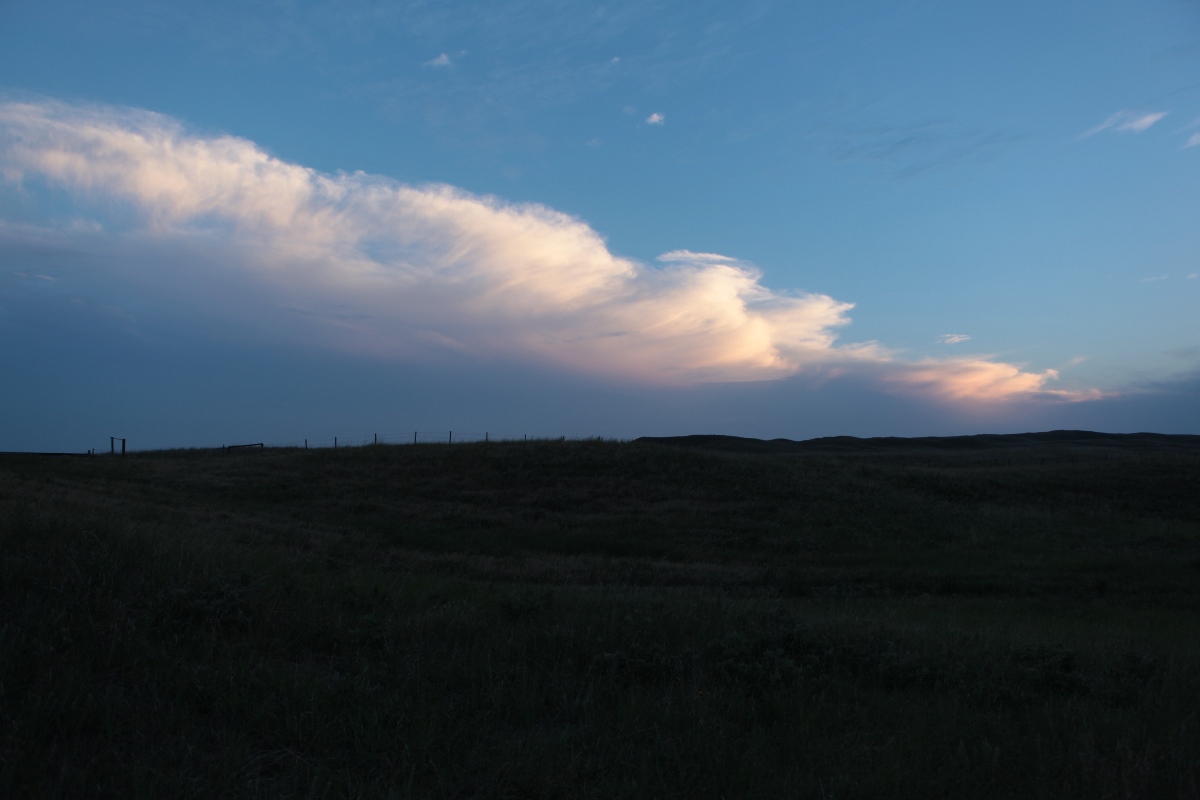 Looking southwest at sunset.
Back to Storm Chases | Home