August 19, 2017 Storms
Southwestern Nebraska
We started the morning in Oakley, KS and visited the Buffalo Bill Cultural Center. Our general target for the day was southwestern Nebraska, where we expected storms to develop and congeal into an MCS. That never really happened. Our first set of storms dissipated in about an hour. Then, a second storm popped up nearby, but it, too, dissipated. Meanwhile, a pretty vigorous supercell developed far to the northeast and moved through Almeria, Kansas, where it produced a couple tornadoes. We returned to McCook where we had made early reservations because hotels were booking up prior to the solar eclipse.
Food and lodging: lunch at Twister's in Colby, KS and stayed at the Cobblestone Inn in McCook. Supper??
EV travel: Not along the actual route. Only listed Level 2 charger is at the fairgrounds in Colby. There's a Supercharger in Goodland about 50 miles west. 260 miles of total driving would have been possible starting with a full charge.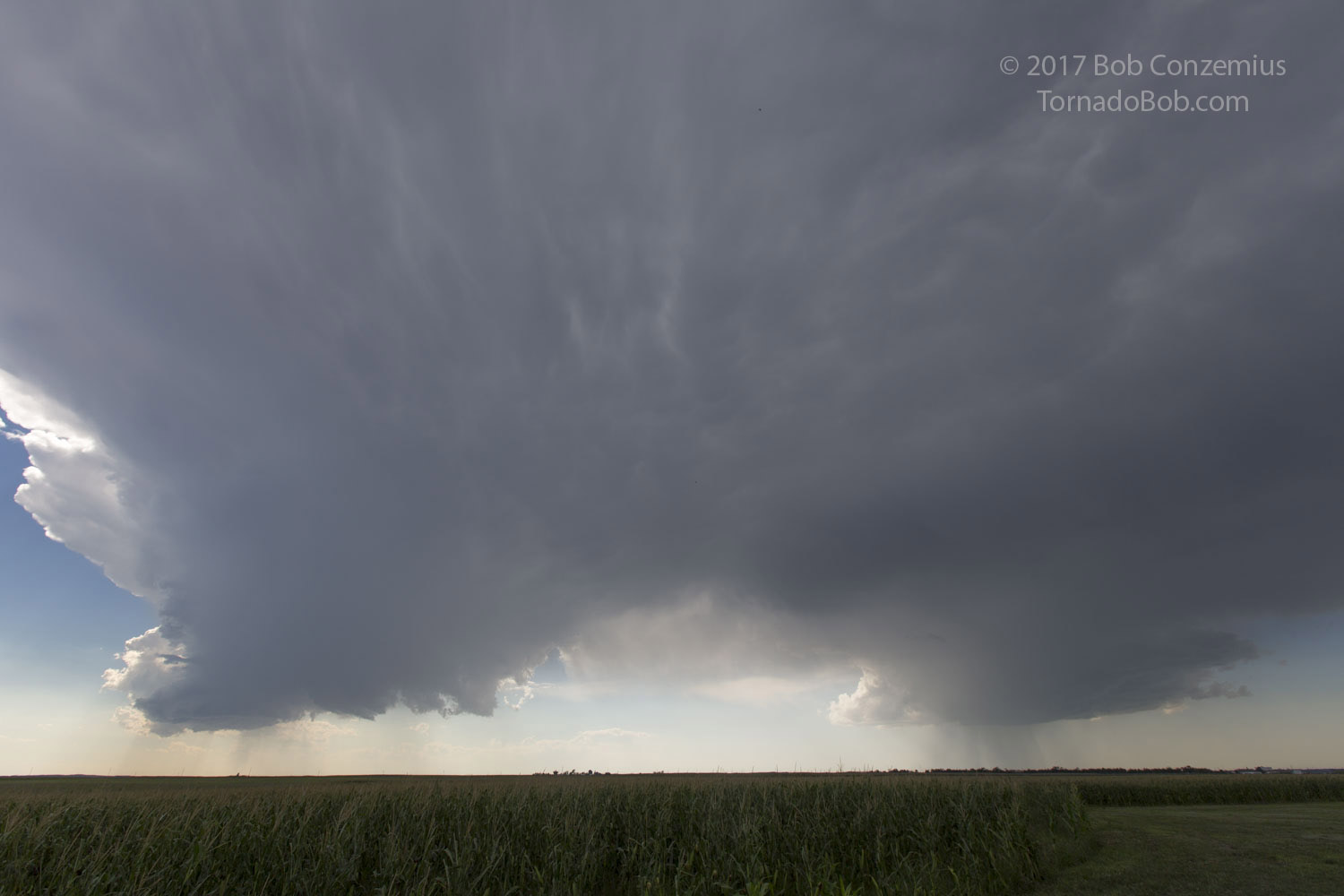 Splitting storms north of Imperial, NE. Both of these eventually dissipated.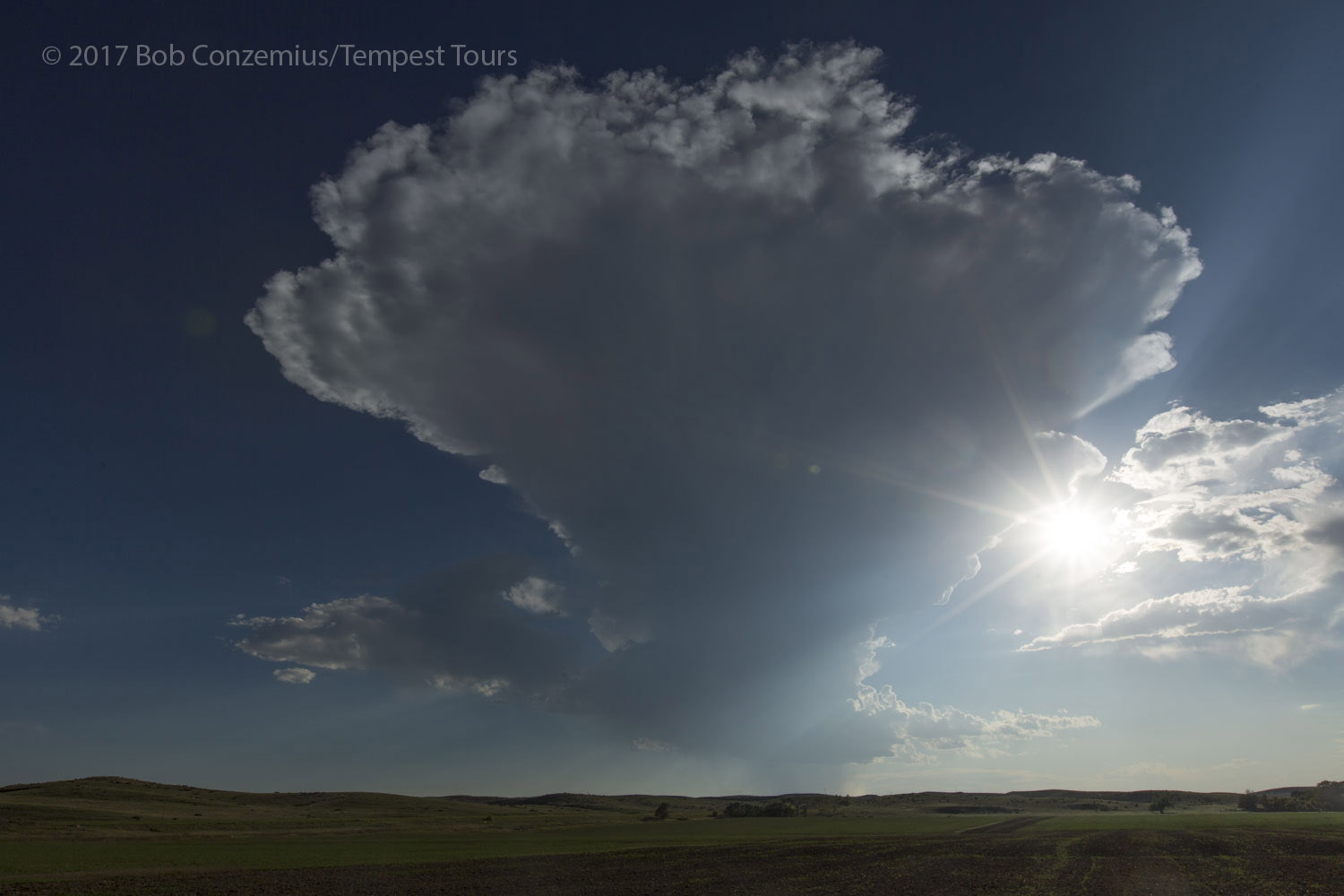 A second storm developed nearby, but this one also dissipated.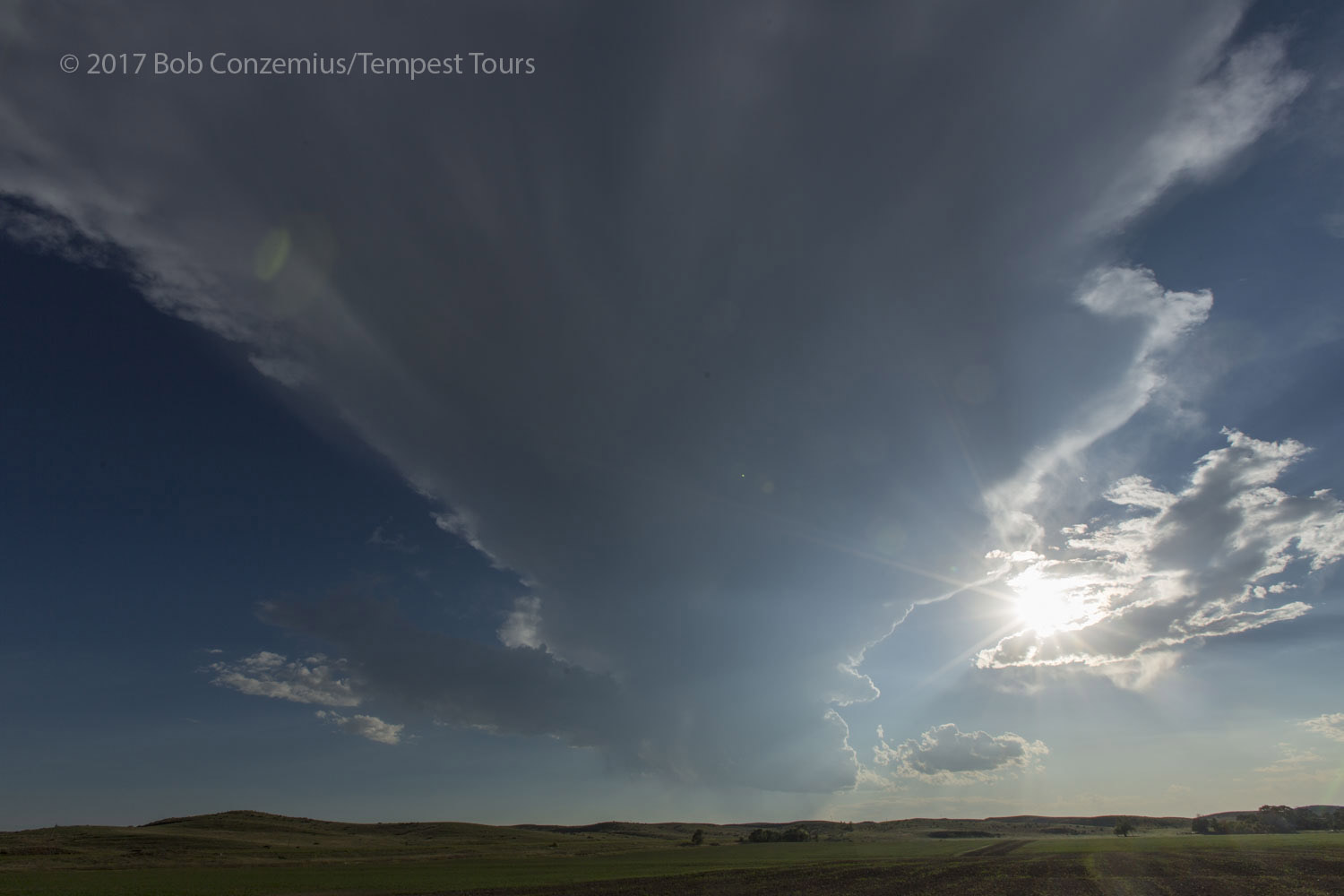 This is the second storm at its maximum intensity.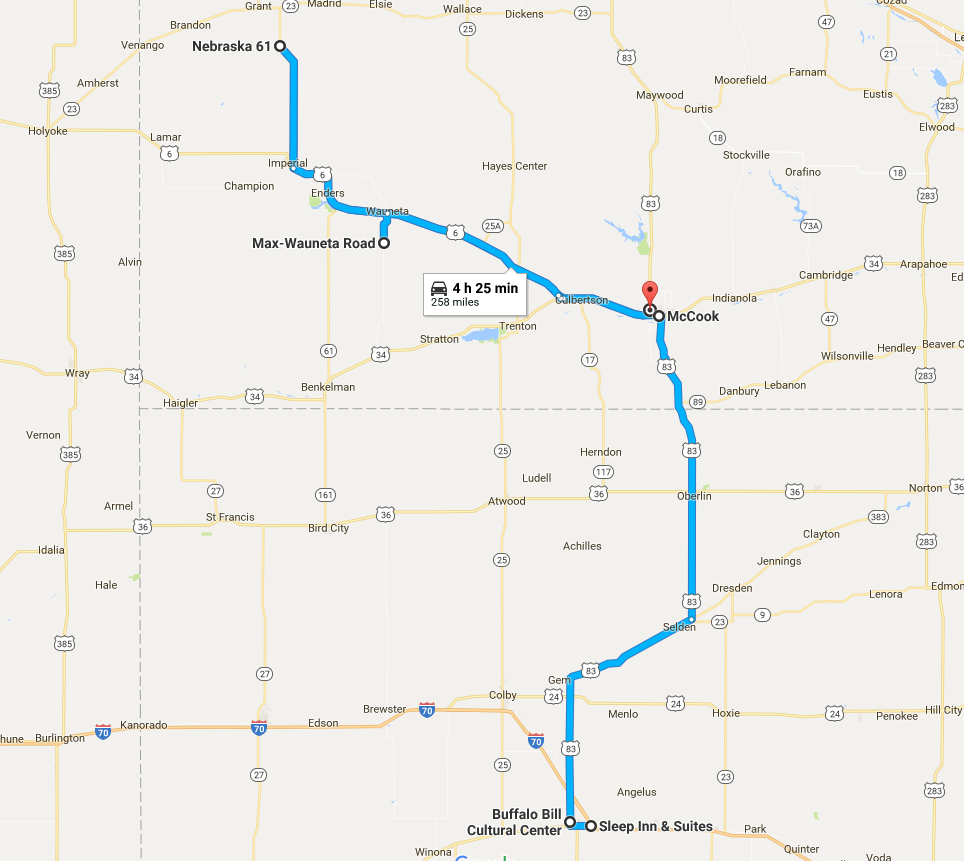 Our approximate route for the day.
Back to Storm Chases | Home