MN/IA Storms
July 21, 2002
I had just returned to Minnesota the previous day from my trip to Europe and wanted to meet up with some chase friends while I was back visiting. What better way to do this than on a chase? A cold front was making slow progress southward through Minnesota and would help to initiate storms in the afternoon over southern Minnesota. With the cap apparently almost gone (and outflow racing through the Twin Cities), Scott Woelm, Shaun Kelly, his sister Brigid, and I decided to drift south on I-35. New storms initiated a bit farther south than I expected-- along I-90 in south-central and southeastern MN. We dropped south to catch them and watched as they formed into a line. Shear was not all that impressive, so my expecations were low. Because the storms had formed a bit south of the earlier outflow boundary, they had CAPE available both to their north and south. Thus, the line soon split, with the northern half moving slowly northward in Minnesota, and the southern half progressing southward into Iowa. Here is our first view of the northern end: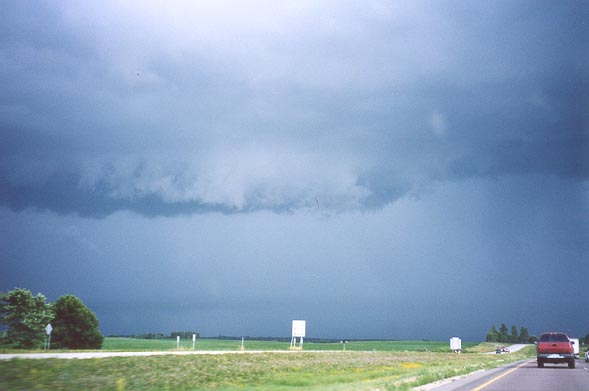 Northern shelf cloud on line of storms as the line was splitting. Southern shelf cloud is faintly visible near the horizon.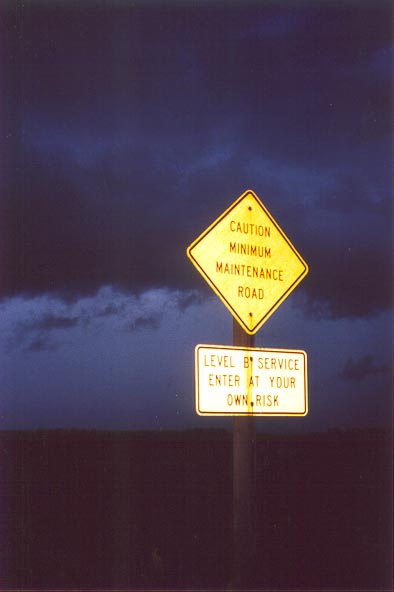 A questionable road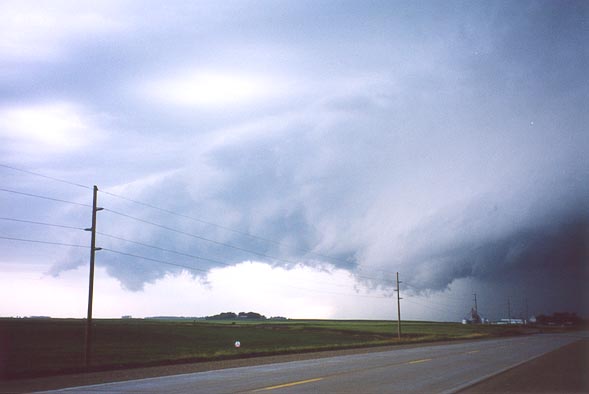 Shelf cloud in Iowa.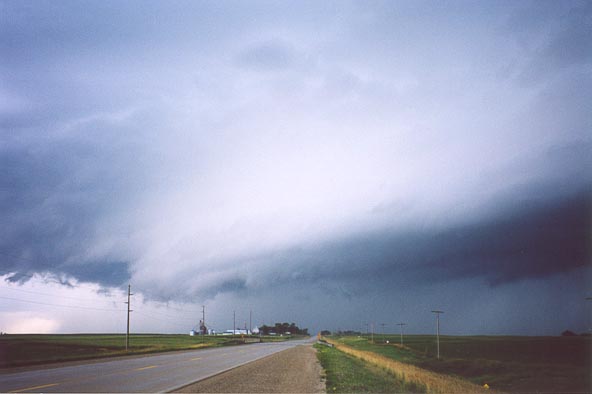 Nice shelf cloud in Iowa. Motion near the top of the picture indicated rapid inflow at cloud base.
---