Southern Kansas Bust
June 4, 2001
The third day of a 4-day DOW mission. The day started with high expectations, with a combination of shear and CAPE along a warm front in central Kansas looking fantastic. However, a cold pool had surged south into our target area, splitting our target into two: 1) a weakening mesolow near McPherson moving northeast, and 2) a developing low in southeastern Colorado associated with an incoming mid-level shortwave trough. We chose 1), and the storms developed but soon died. Storms associated with 2) did not develop until after dark and were mostly over extreme western Oklahoma.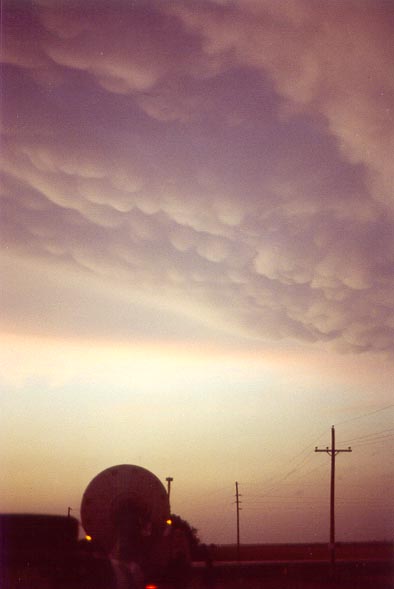 Mammatus from a dead storm in Kansas.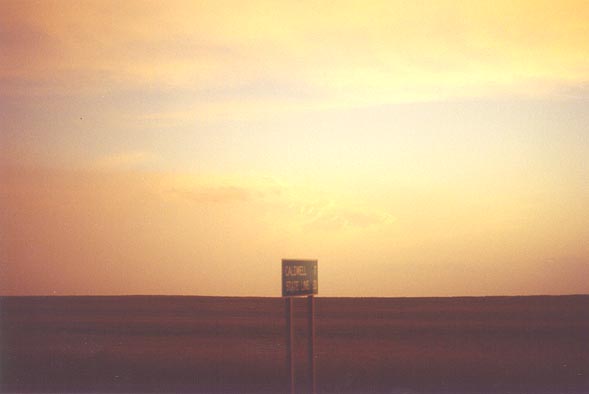 Storm to the far distant southwest became severe-warned, but it, too, would die.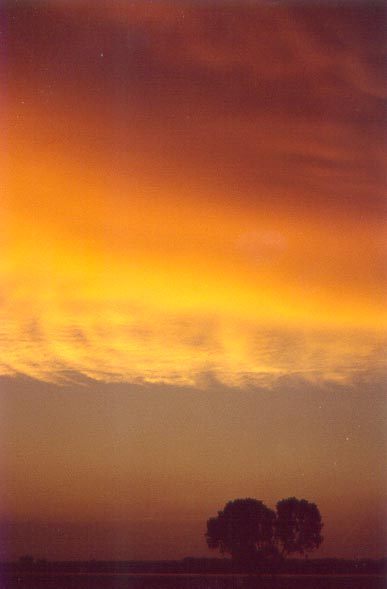 Sunset illuminates the underside of the now orphan anvil.
---