Latest Catch
Second auroras of 2018 over Prairie Lake.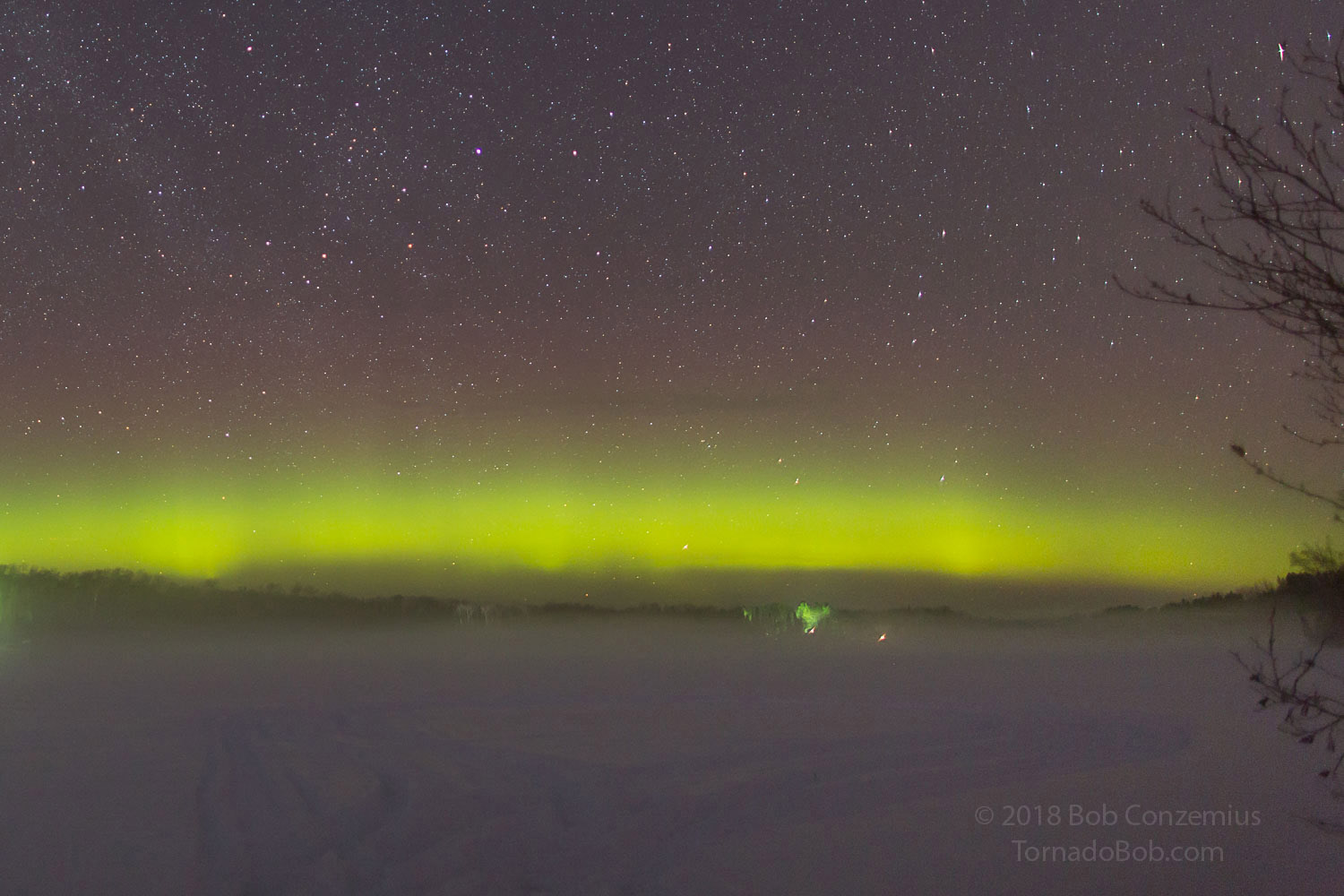 Would you like to order a print? Please see the MacRostie Art Center January 2016 Display for prices and send an e-mail to tornadobob at tornadobob.com.
You can also visit the MacRostie Art Center in Grand Rapids, Minnesota.
If you're looking for time lapse videos, you can find some at WeathervideoHD.tv.