October 9, 2012 Auroras
Remer, MN
A coronal mass ejection had just gone past earth (only a B7 X-ray flare), dropping Bz into the minus teens, but clouds in Grand Rapids made me drive southwest toward Remer to find some clear skies. I dropped a little south of town to shoot a time lapse at a boat landing, but clouds soon moved into that location. I then moved just a few miles northwest to get back out from underneath the clouds and started shooting again on County Road 4 just northwest of town. Even at this spot, the clouds moved in again, but I had gotten at least a short sequence, so I decided to call it a night, went home, and went to bed.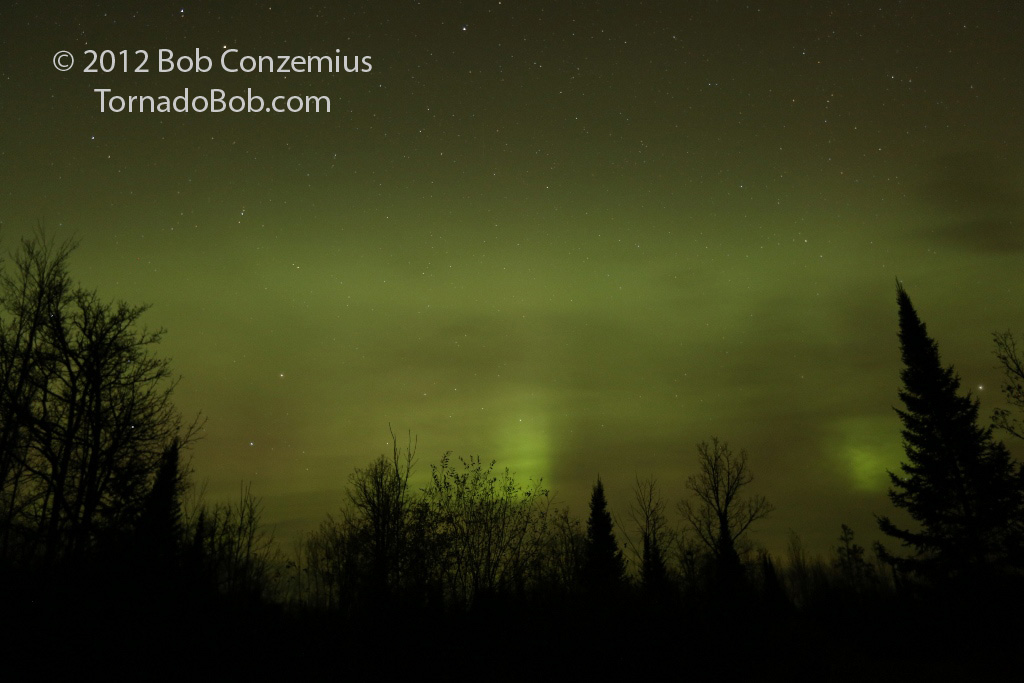 Auroras filtered through high, thin clouds near Remer, MN.
About 2:25 AM, my phone rang, arousing me from deep slumber. My co-worker was calling me to tell me to get my rear end outside! I stumbled out on my back deck to see auroras pulsing directly overhead, filling the sky as far as I could see from my back yard. I grabbed my camera and started shooting a time lapse sequence until I could figure out where to drive to shoot a more scenic view. I ended up going over to my co-worker's house to view them on Trout Lake it see the finale of the display.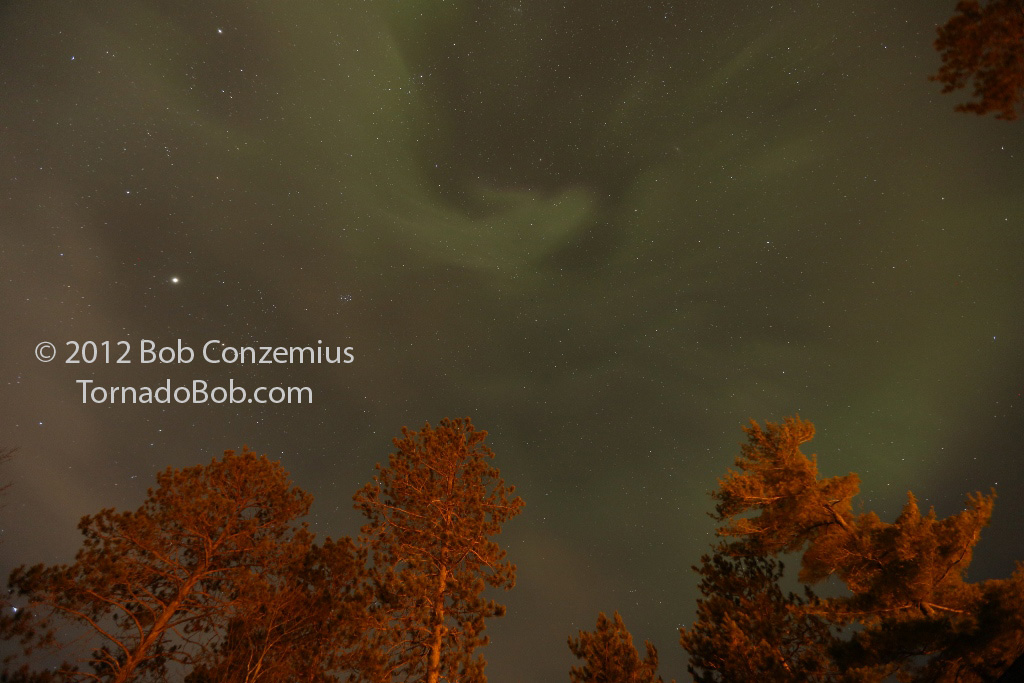 Pointing the camera up and south from my back deck to look directly into the pulsing auroras as they faded at 2:27 AM.
Auroras still going over Trout Lake at 3:12 AM.