October 13, 2012 Auroras
Winnie Dam Northwest of Deer River, MN
A co-rotating interaction region ahead of a high speed solar stream dropped the magnetic field Bz component to around -11 nT. I had a golf game scheduled for the next day, and it was cloudy in Grand Rapids, so I decided not to go out. However, I did not sleep long and awoke around 3 AM. I saw that the clearing was only about 20 miles northwest of me, so I drove in that direction, breaking out of the clouds just a few miles northwest of Deer River on MN Highway 46. I settled on Winnie Dam as my shooting location and set up two cameras to time lapse as a multicolored display unfolded before me. Needless to say, my golf game that day was not so great, but I still had fun.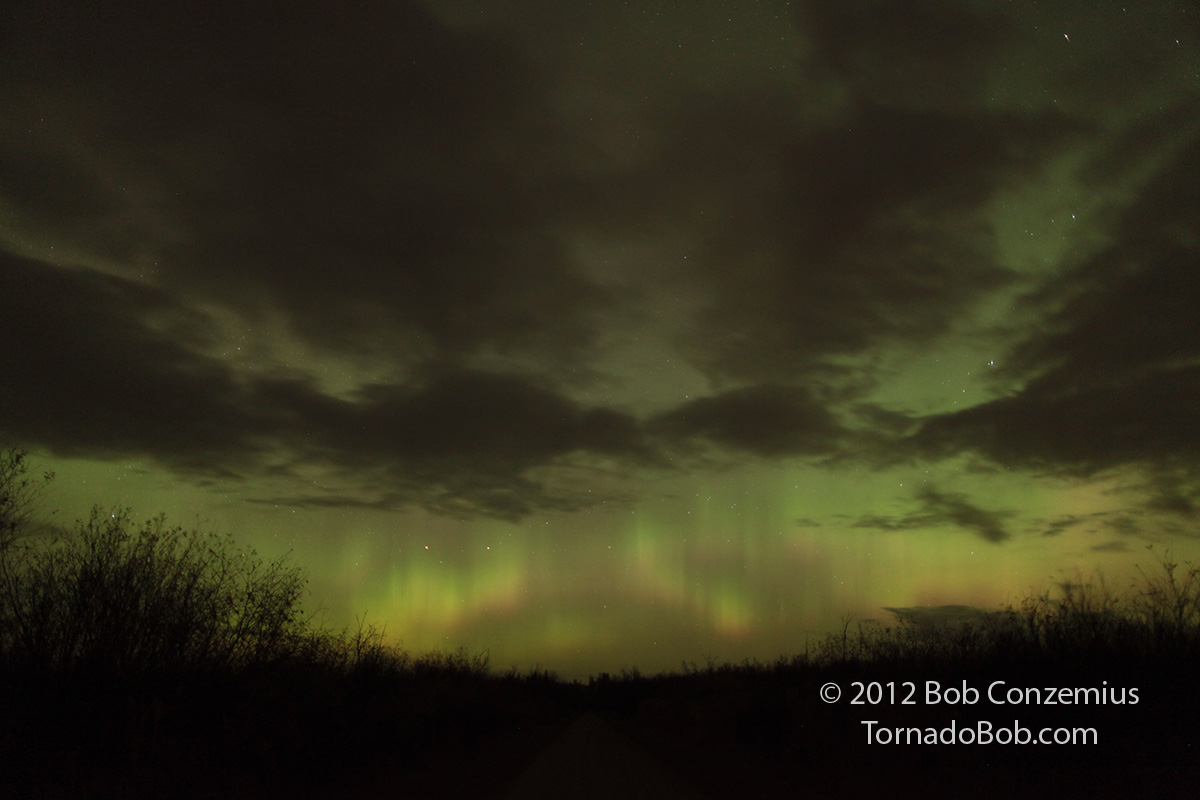 Symmetry, just coming out of the clouds a few miles northwest of Deer River.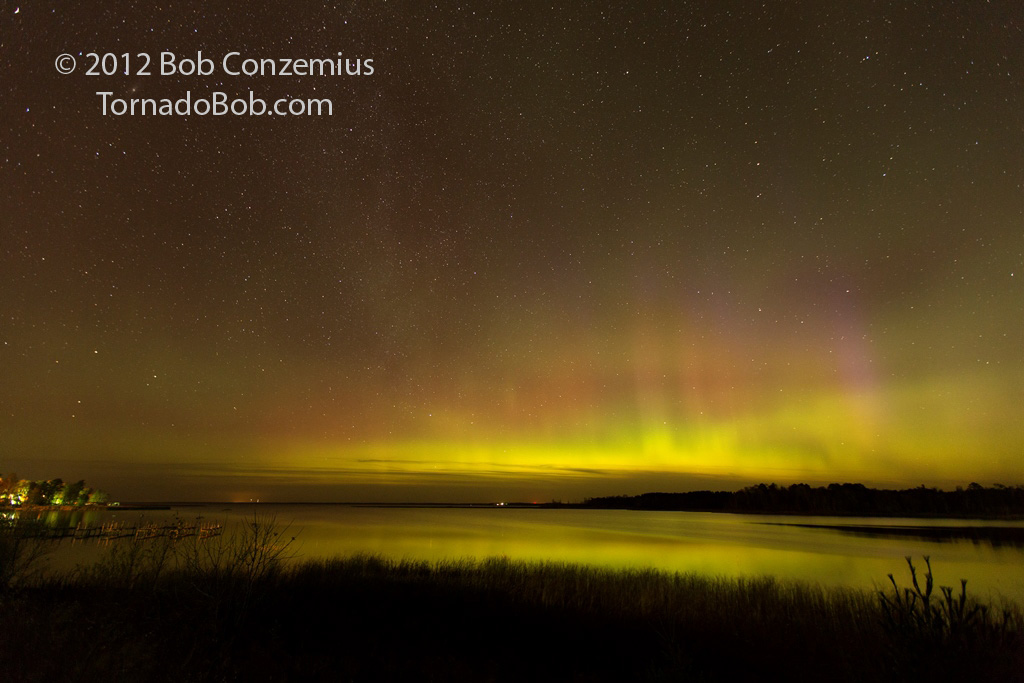 Auroras reflecting in the water of Lake Winnibigoshish.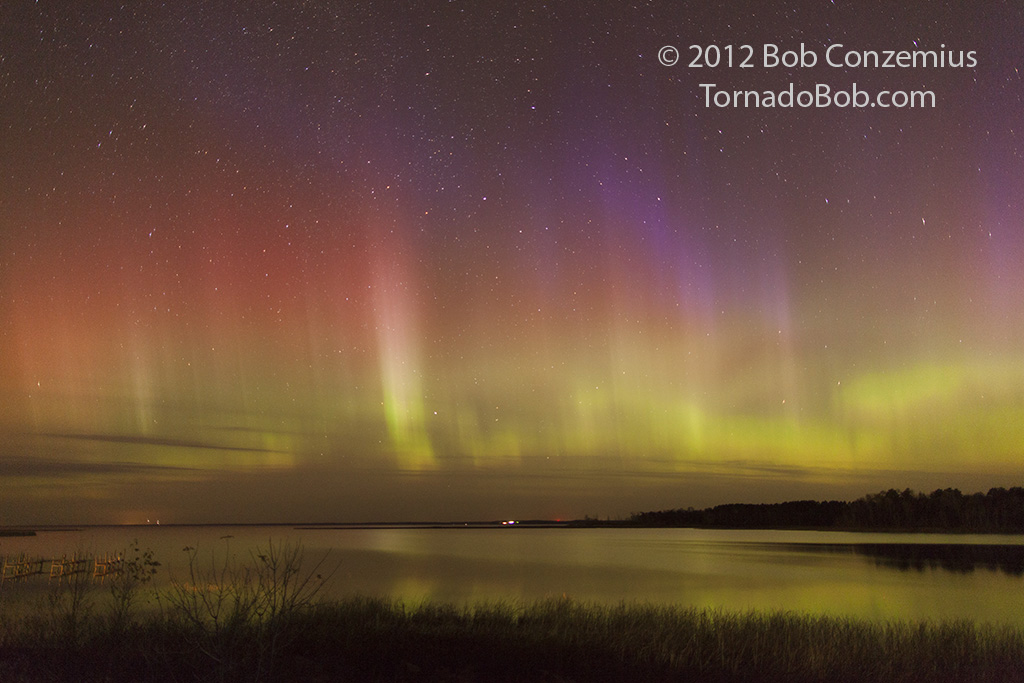 The colors start to change and show quite a variety.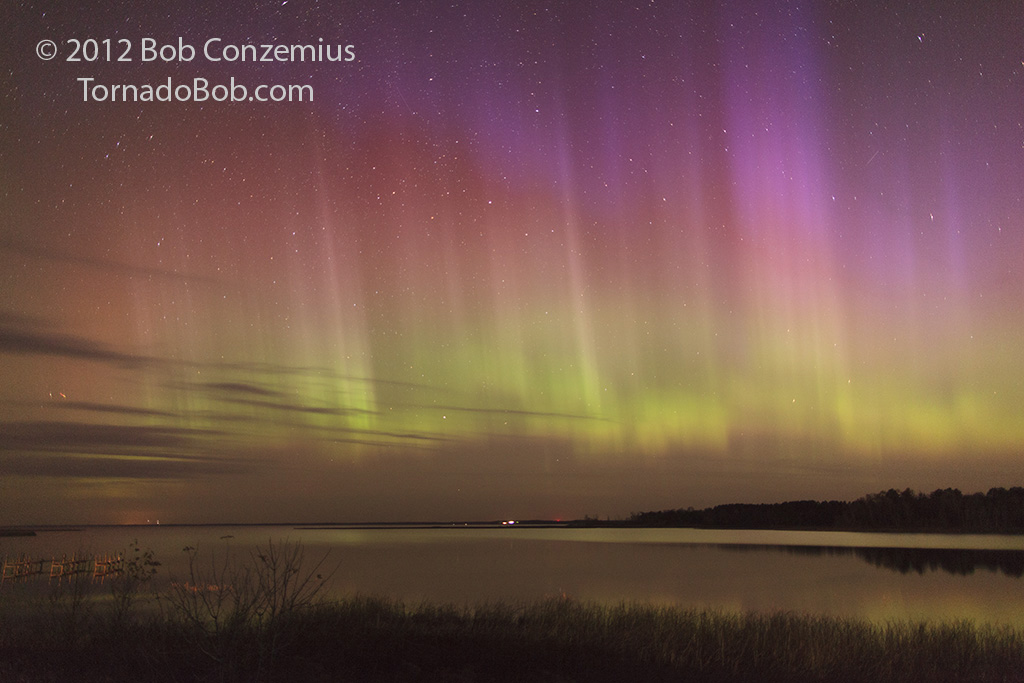 More purples start to appear.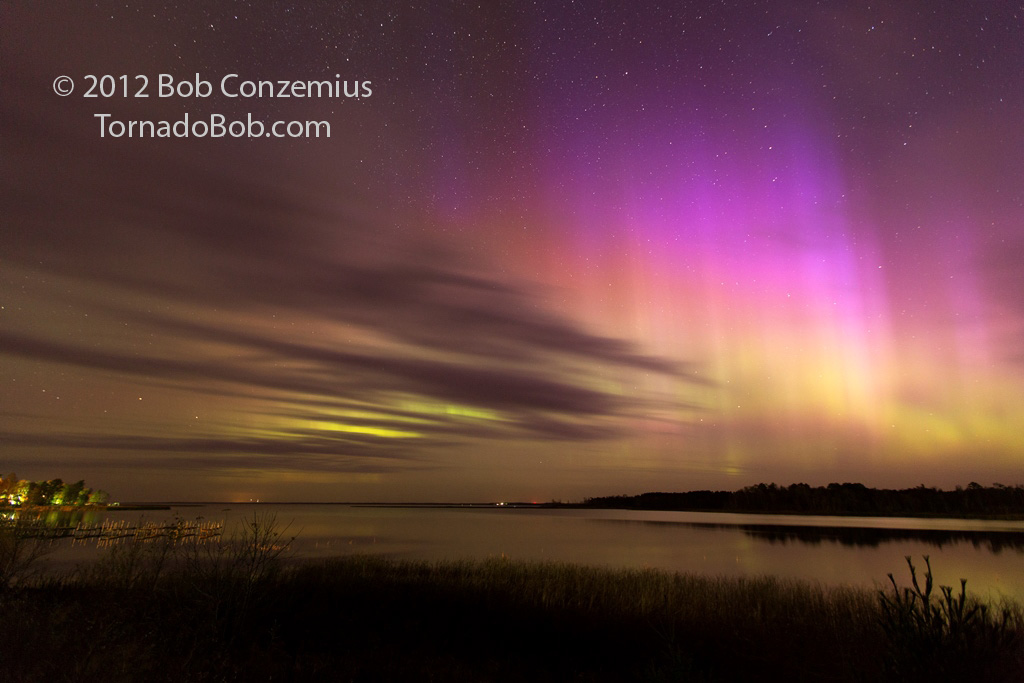 The colors reach peak intensity as the clouds return.