May 20, 2017 Auroras
Chippewa National Forest
A high speed stream of solar wind swept past Earth, bringing auroras to northern Minnesota and southern Canada. I headed north into the Chippewa National Forest to take some pictures.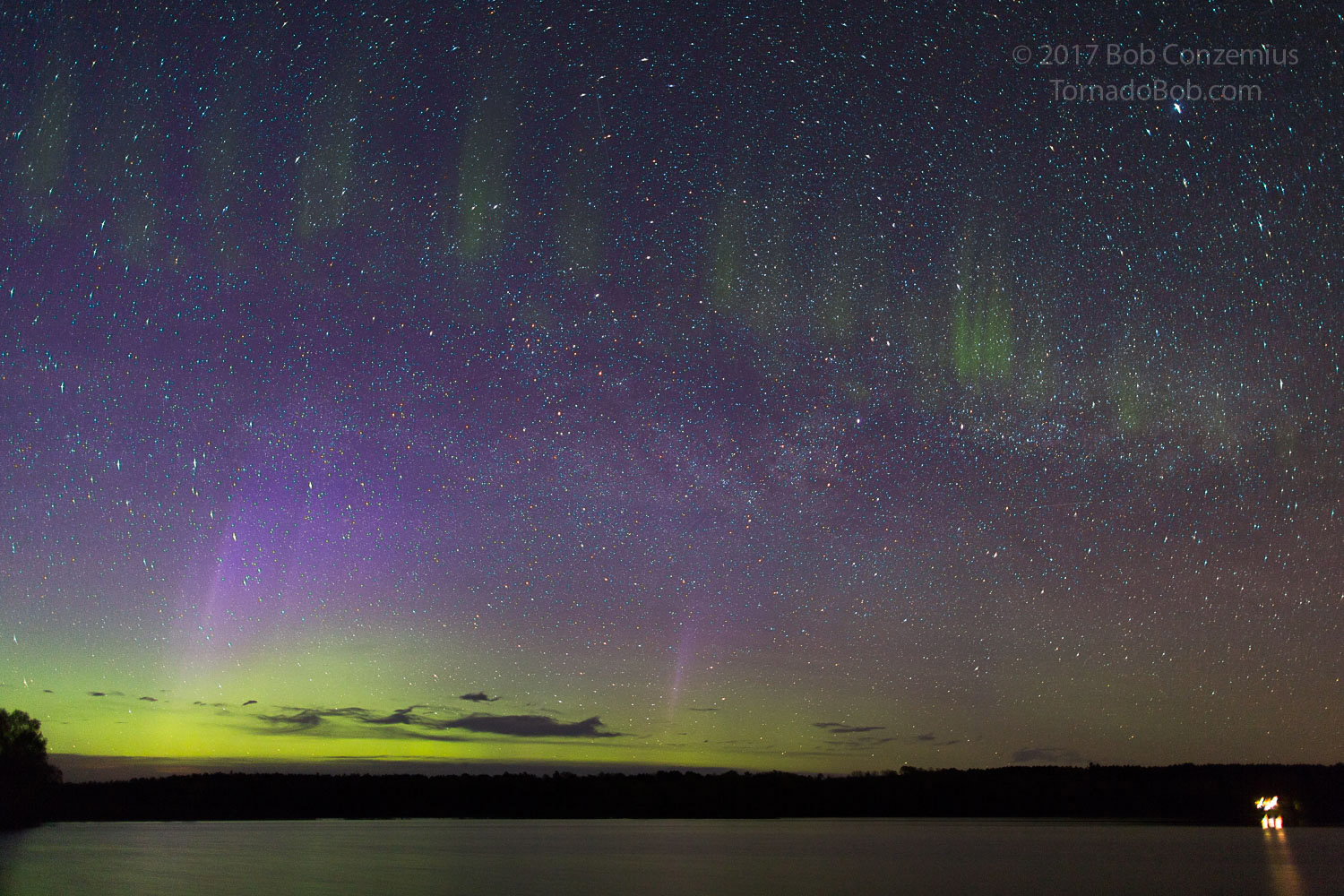 Main auroral band over the northern horizon plus a band of auroral "spikes" higher in the sky (not sure what these really are).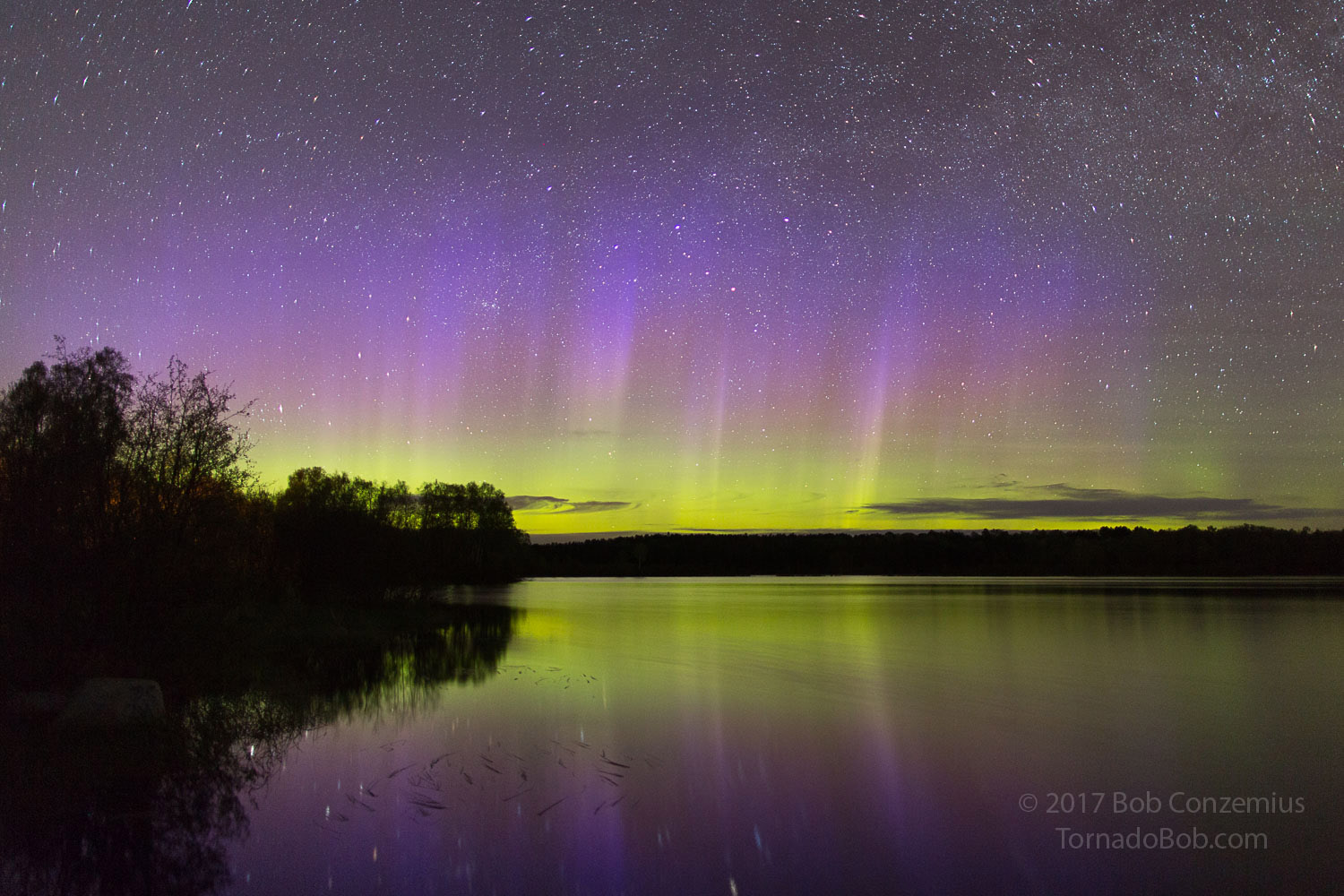 Multicolored auroras return a few minutes later.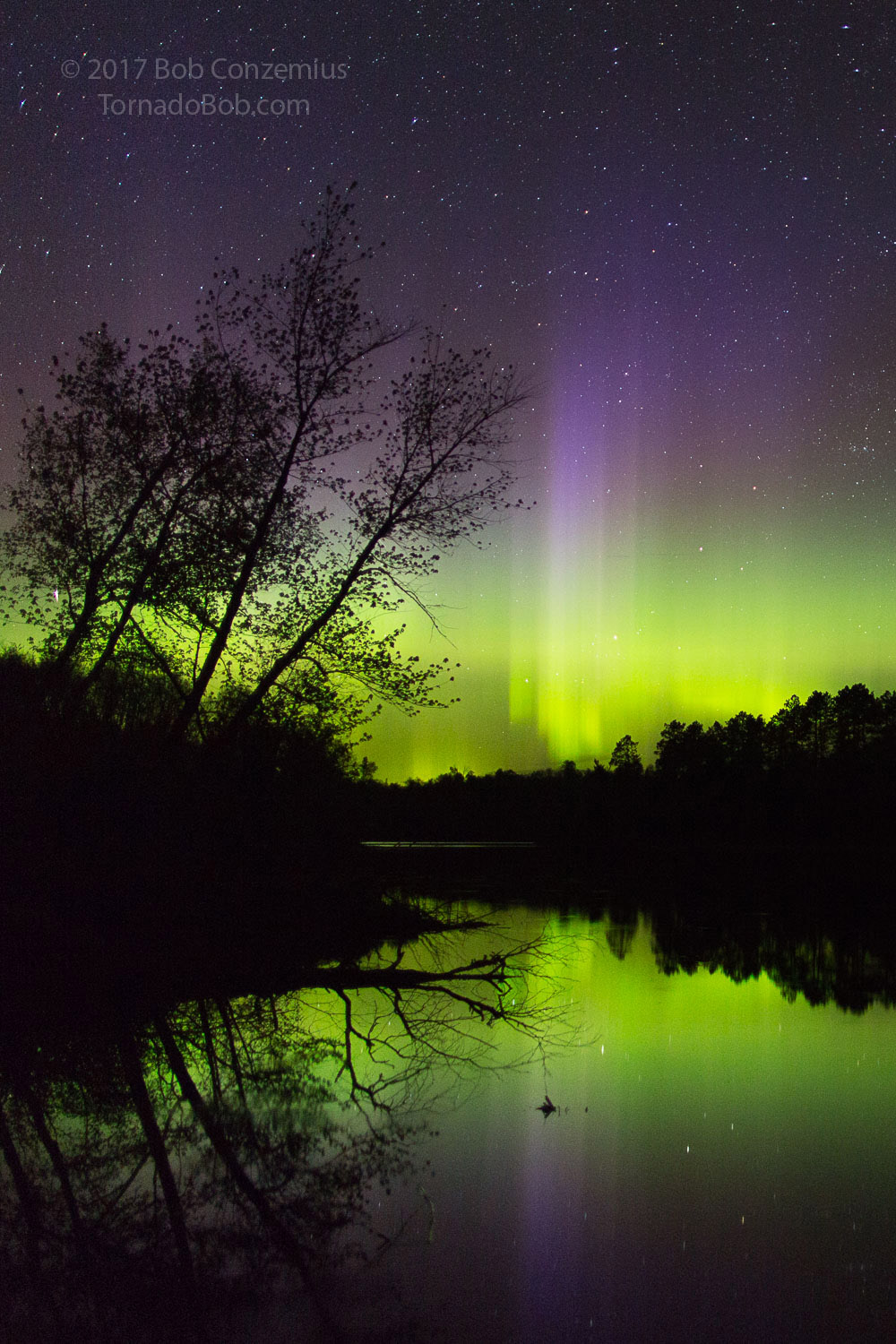 Closer to midnight, a brighter substorm develops.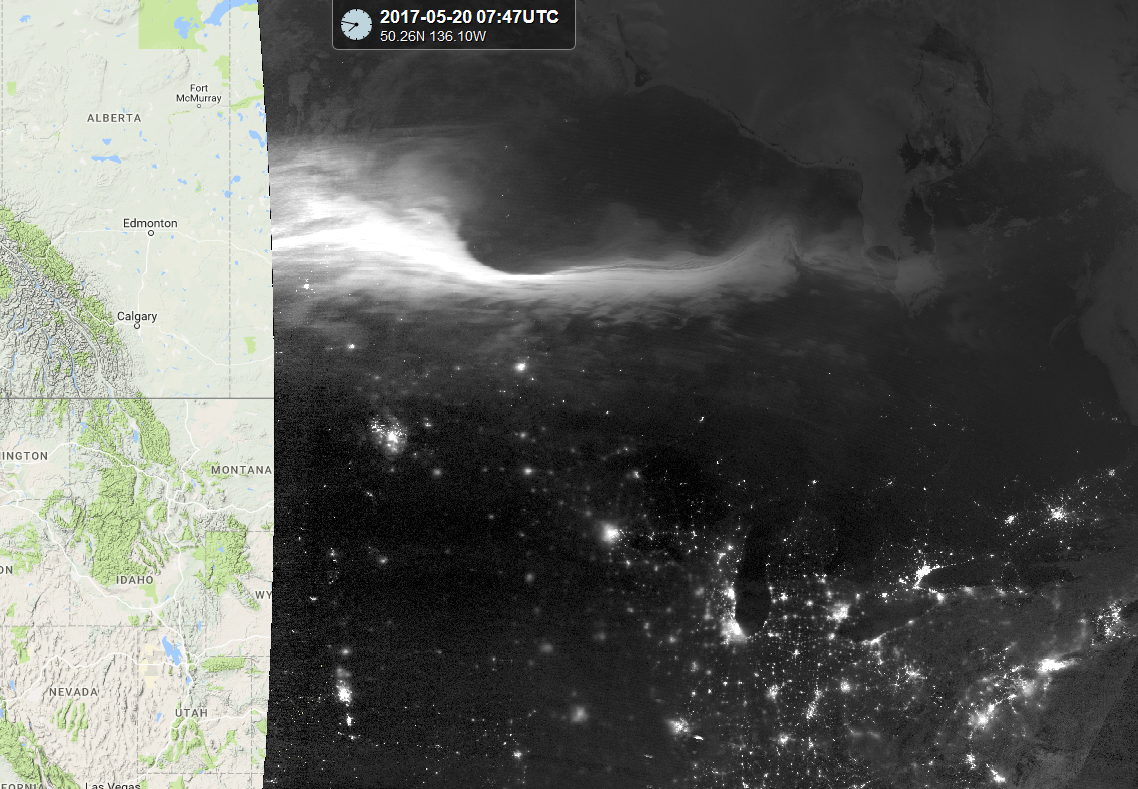 VIIRS satellite imagery showing another substorm I missed at 3:00 AM due to cloudy skies (I went to bed).