October 1, 2011 Auroras
Grand Rapids, MN
Shot these over Pokegama Lake. It was the fourth day of shooting during unsettled to stormy periods of geomagnetic activity following a series of CME impacts from AR1302. I shot these at 24mm, f1.4, ISO1600, 6 sec.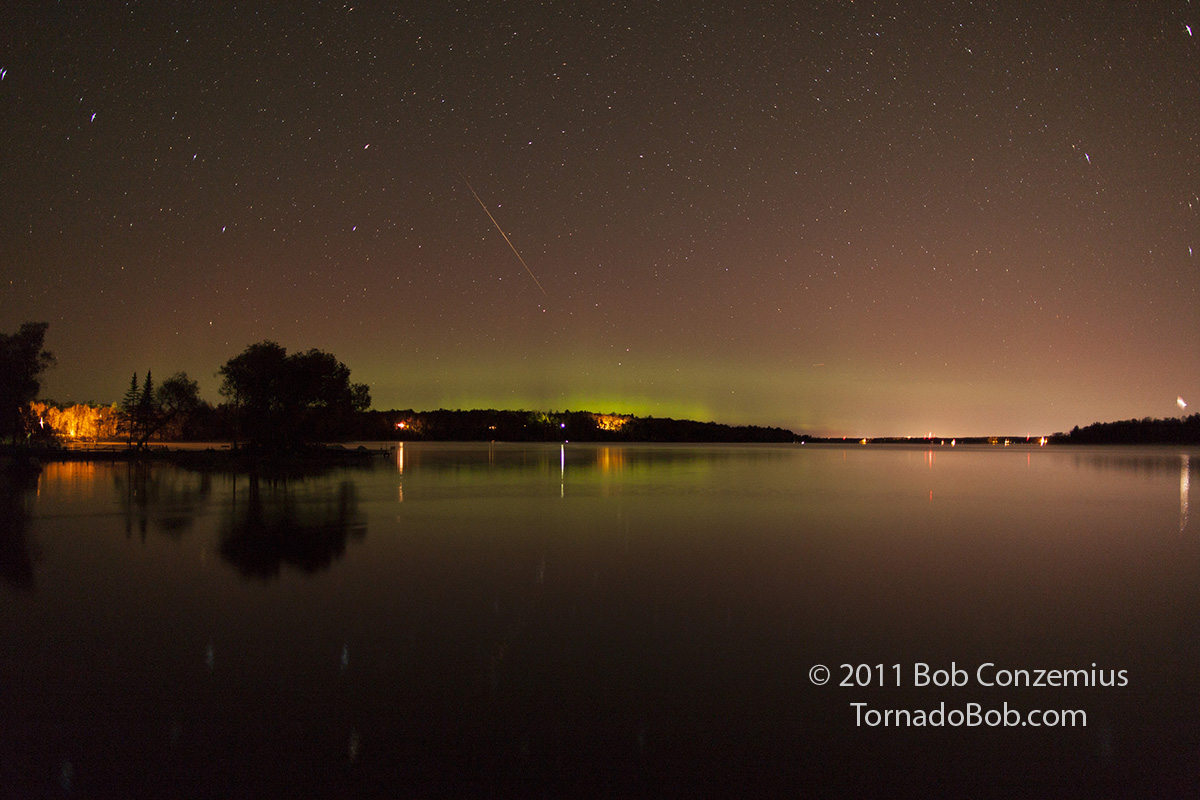 Auroras brightening on the horizon and a meteor above.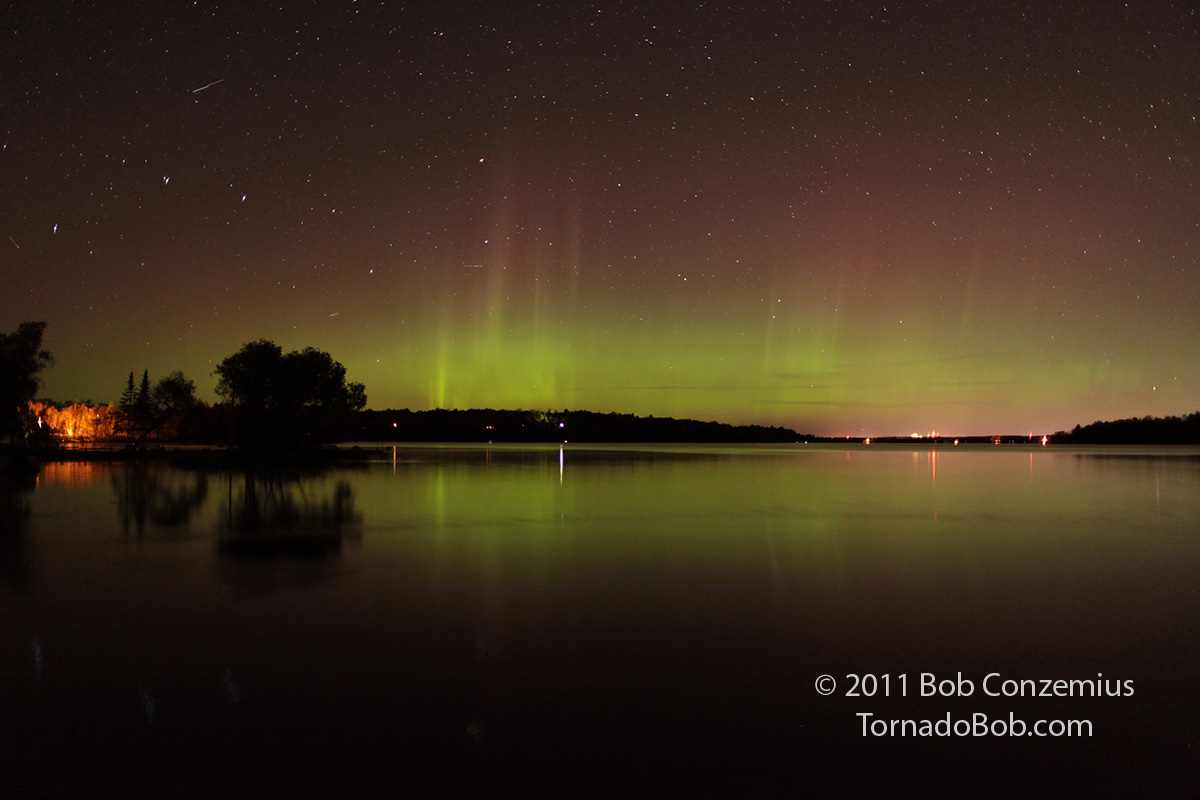 Auroras intensify and show some structure.