Noctilucent Clouds and Aurora over Trout Lake, Bovey, MN
June 4, 2011
We heard about the elevated probability for auroral activity, so we picked a spot to take photographs for the evening. I wanted to take time lapse of the sunset fading into the auroral display, so I had framed my camera over the area I hoped the aurora would appear. Soon, noctilucent clouds appeared instead. They eventually gave way to the expected auroral display. Two rare phenomena on the same evening were a real treat!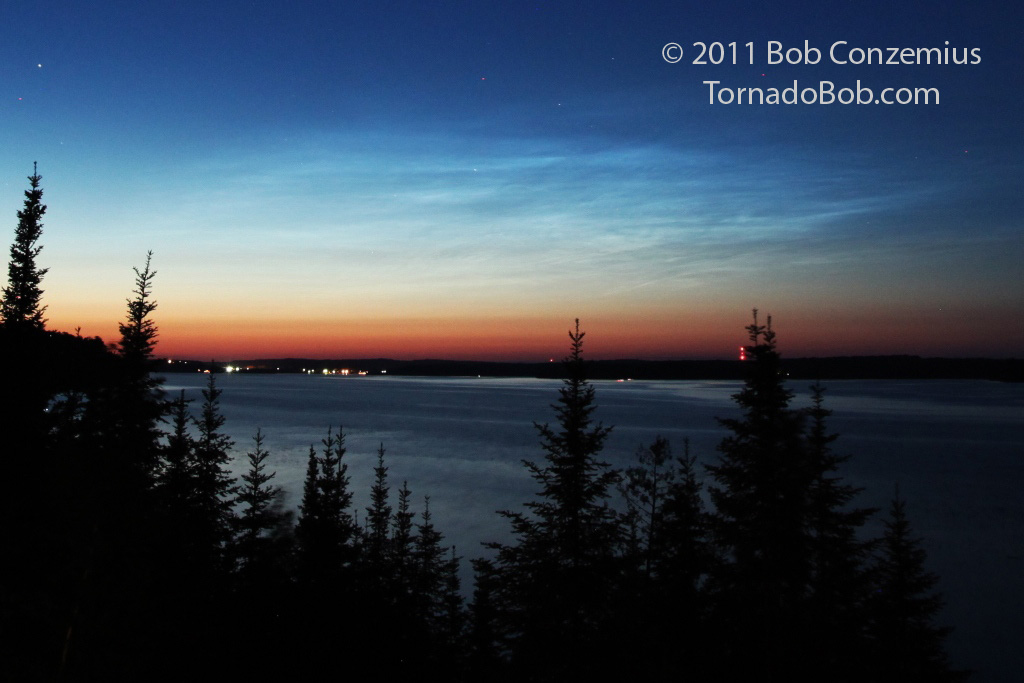 Noctilucent clouds appear after sunset.

Noctilucent clouds giving way to aurora at dusk.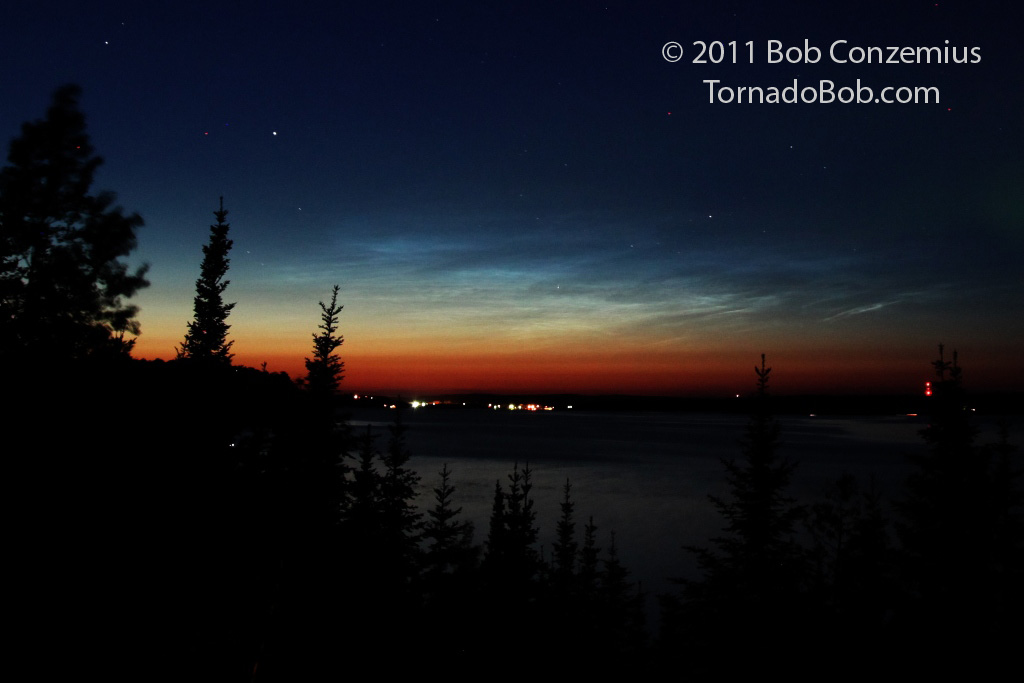 Cropped and focused on the noctilucent clouds.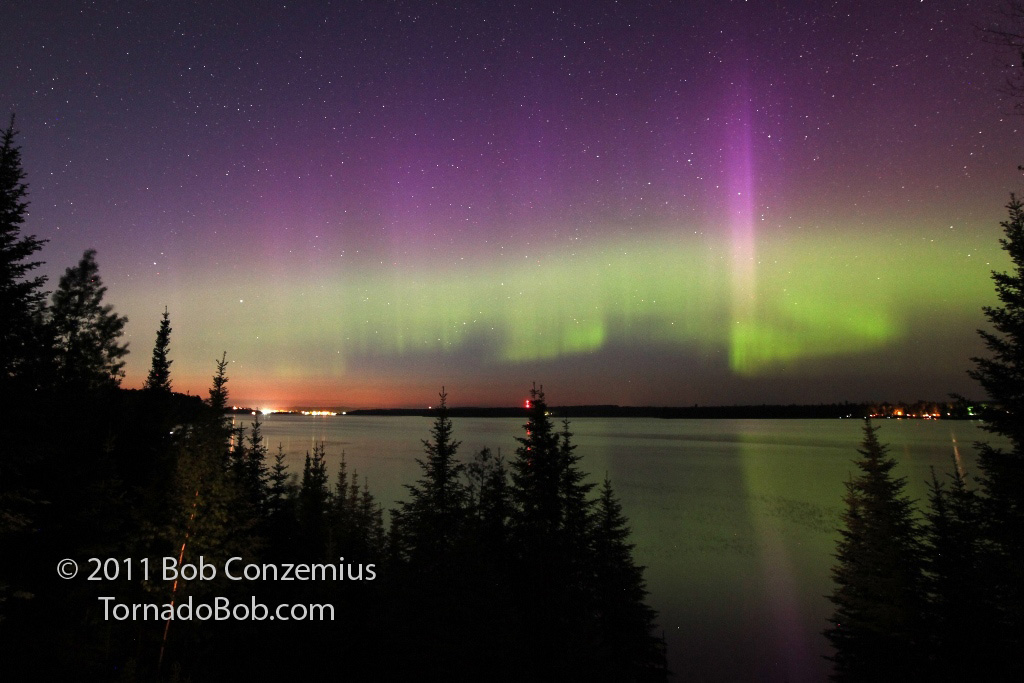 Multicolored aurora.
---
Spaceweather.com submission
---
Video: