September 29, 2011 Auroras
Grand Rapids, MN
This was the third night in a row of auroras from AR1302 flares and subsequent CME impacts to Earth. Tonight, I chose Peterson Road as my filming location for the first time. It was a great place to view. I even had a couple visitors to see the show with me, but there were a few clouds, and the auroras never became very dramatic.
Auroras over the black spruce trees.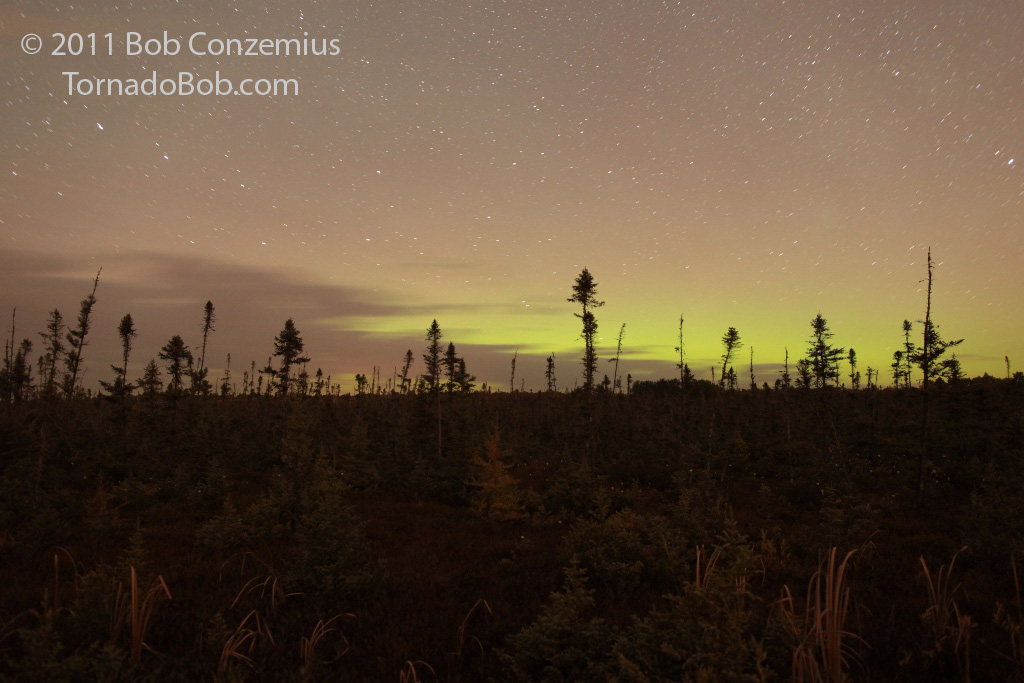 A longer exposure pointed at the green band on the horizon.