July 29, 2016 Auroras
Grand Rapids, MN
The high speed solar wind stream that had started to bring auroras on the previous evening (July 27) arrived during the day, and minor geomagnetic storming conditions ensued. Bz was moderately south during the late afternoon and early evening, so I anticipated the appearance of auroras as soon as it was dark enough. I did not expect them to be shining through the twilight when I arrived at Prairie Lake, but there they were.
Clouds had persisted around the northwestern edge of the lake breeze from Lake Superior, which had settled along the Iron Range. The clouds slowly began to dissipate, so I did not have to drive beyond my normal shooting locations just outside the city limits. I witnessed a nice substorm along with a couple other residents who showed up around midnight. As the substorm subsided, the clouds began to reform, so I called it a night around 1:00 AM.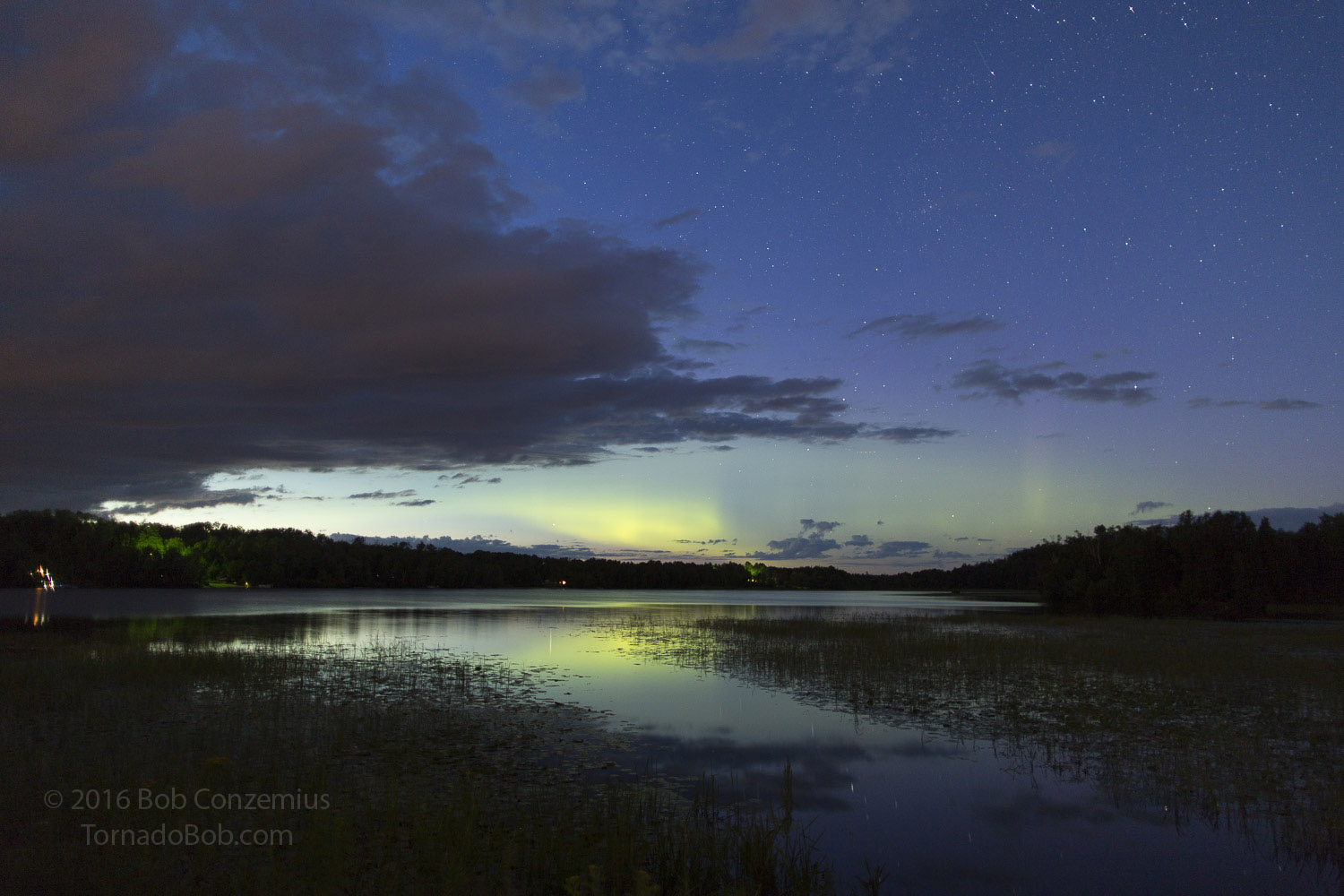 At 10:19 PM, the auroras are already showing through the twilight.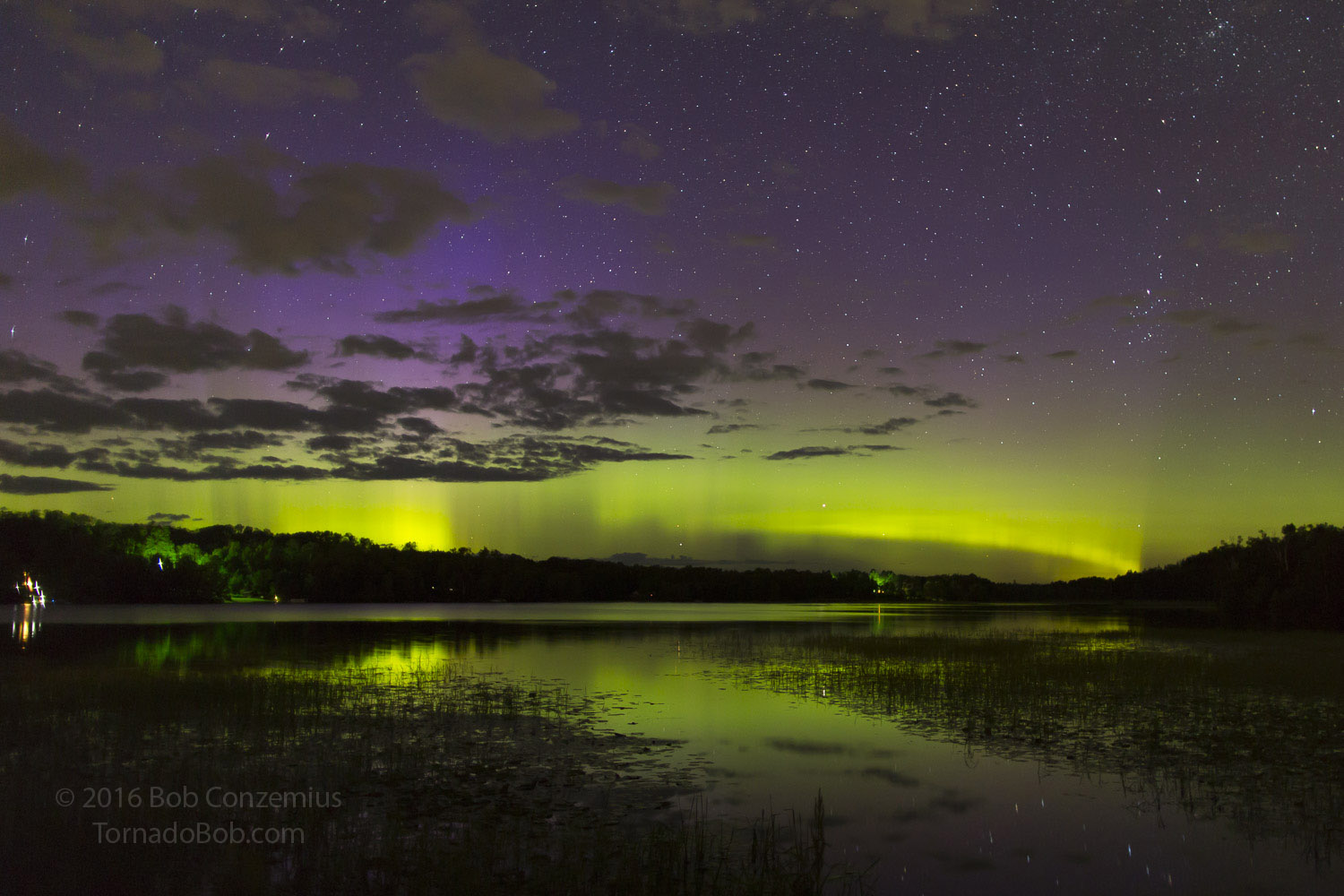 An hour later, a multi-colored show began.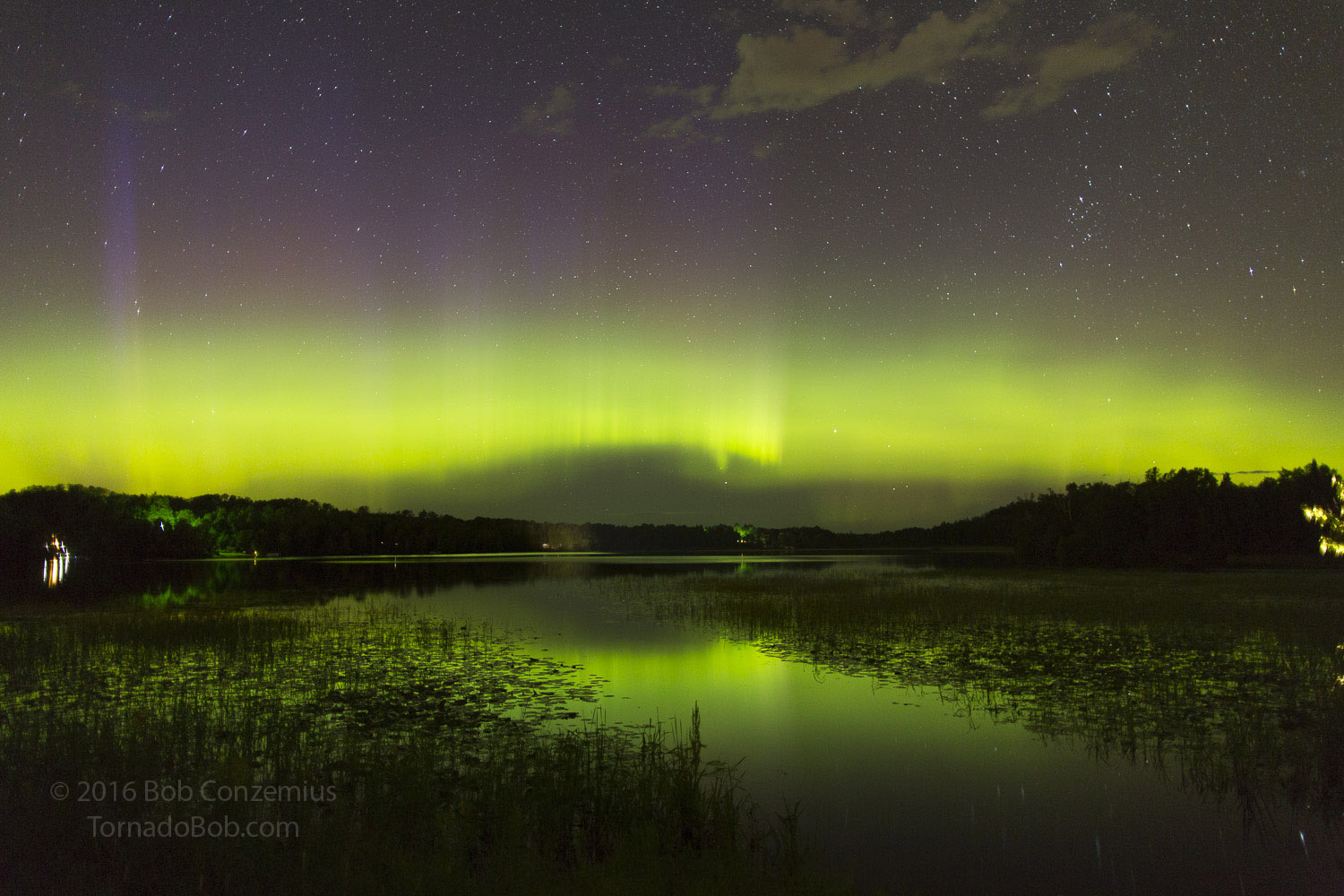 A few minutes after midnight.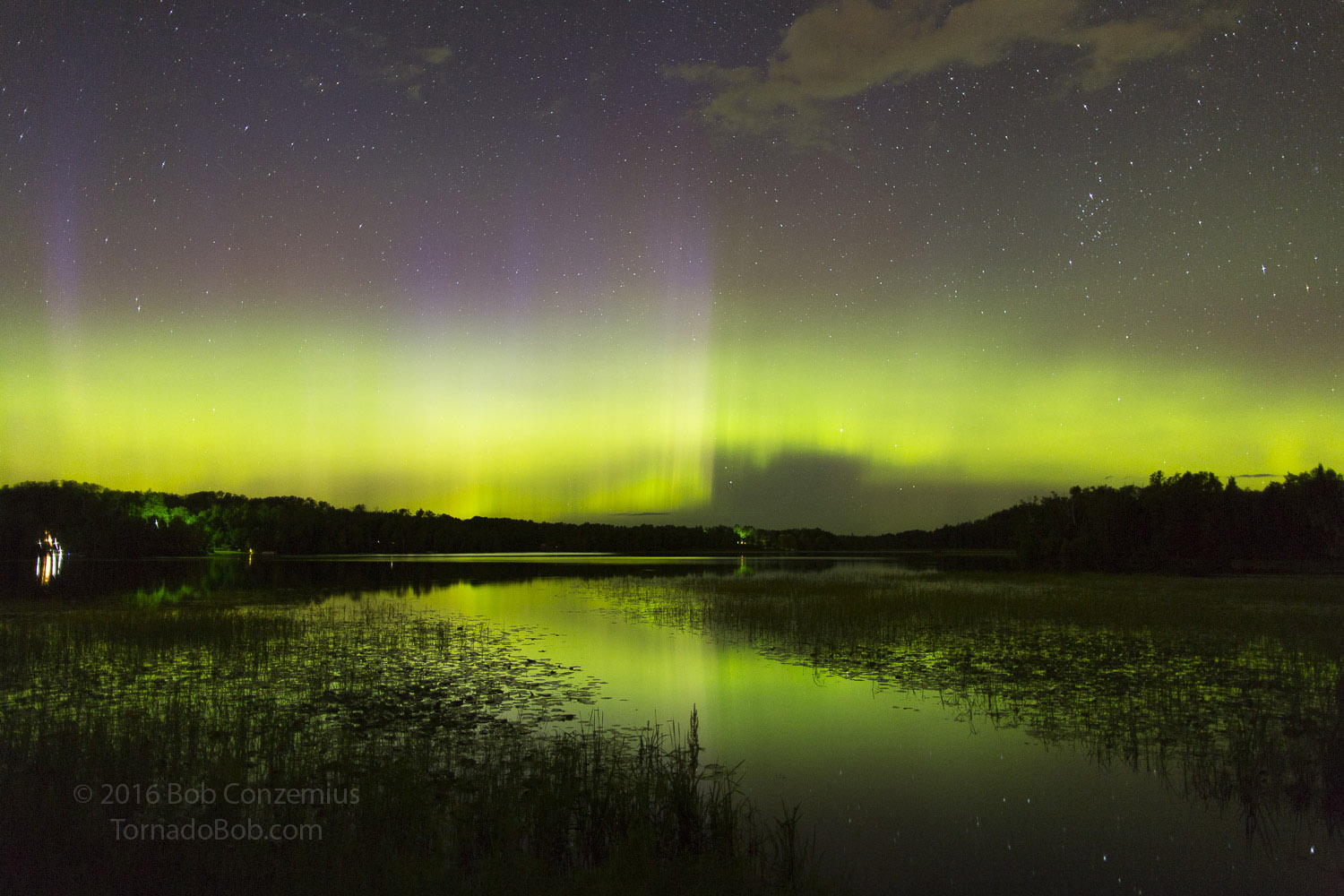 Another minute later.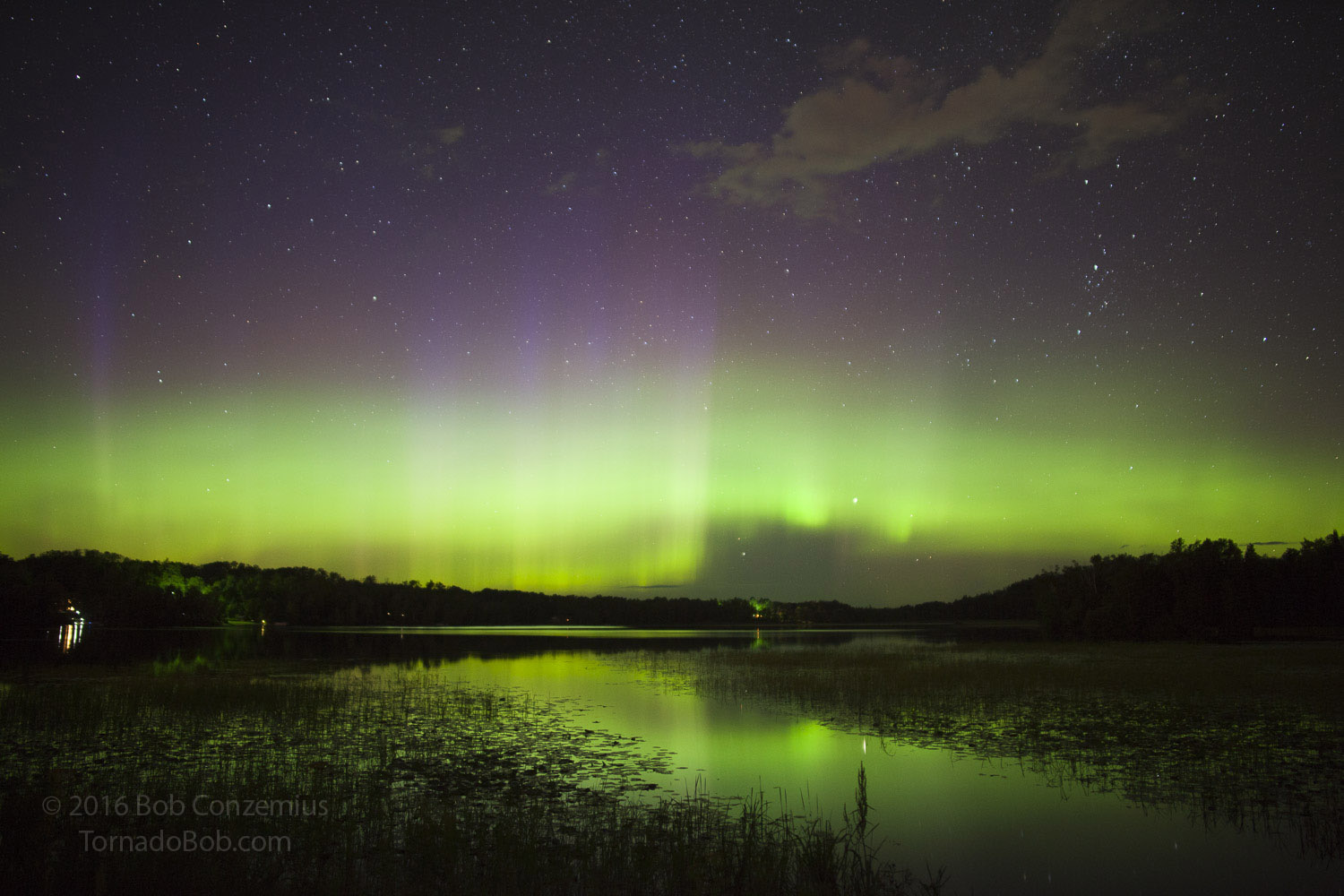 I pulled out my other camera and began shooting a few images with the Samyang 24mm f1.4 lens while the Mk III shot a time lapse with the Canon 24mm f1.4.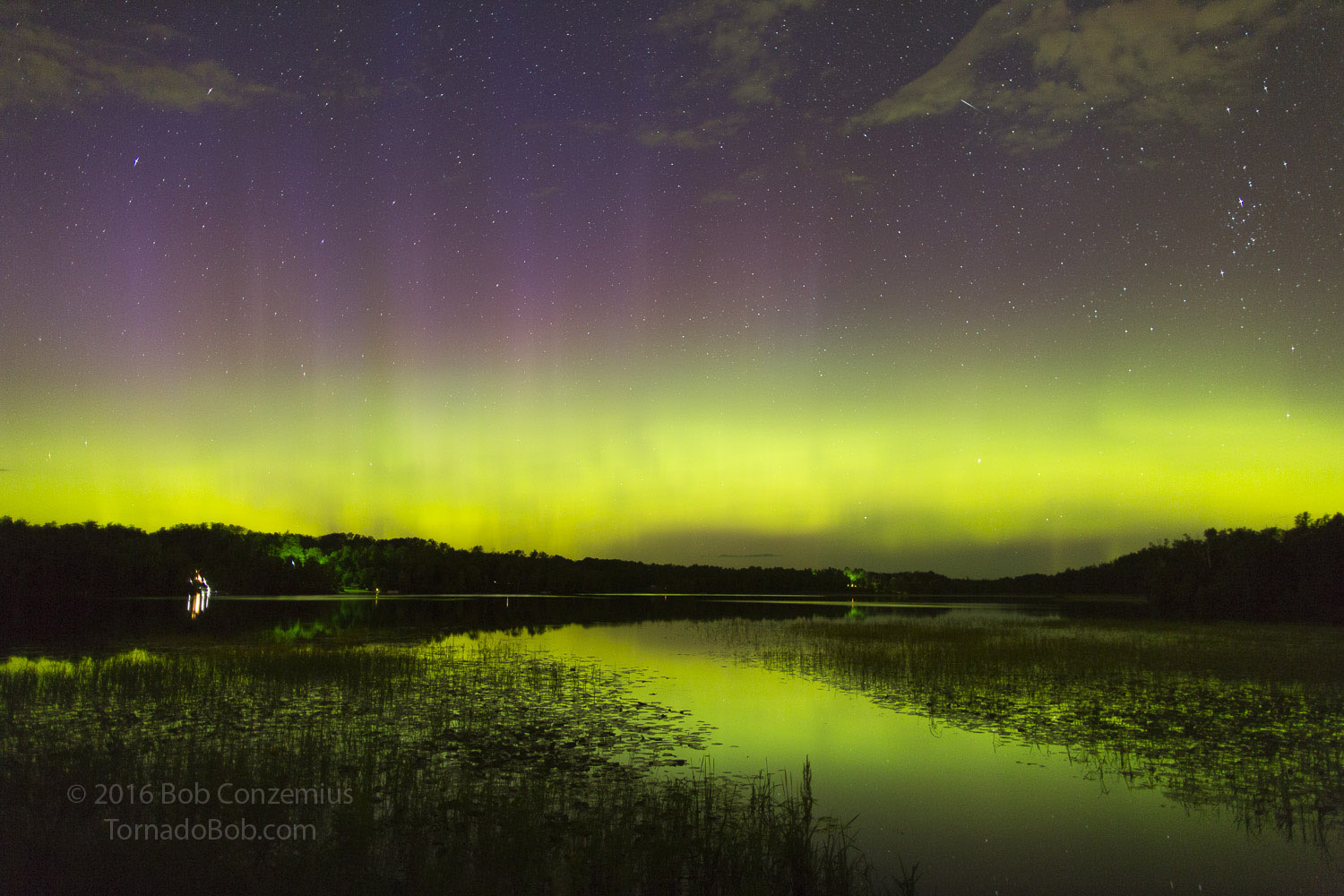 Another 10 minutes past the previous image. 12:15 AM.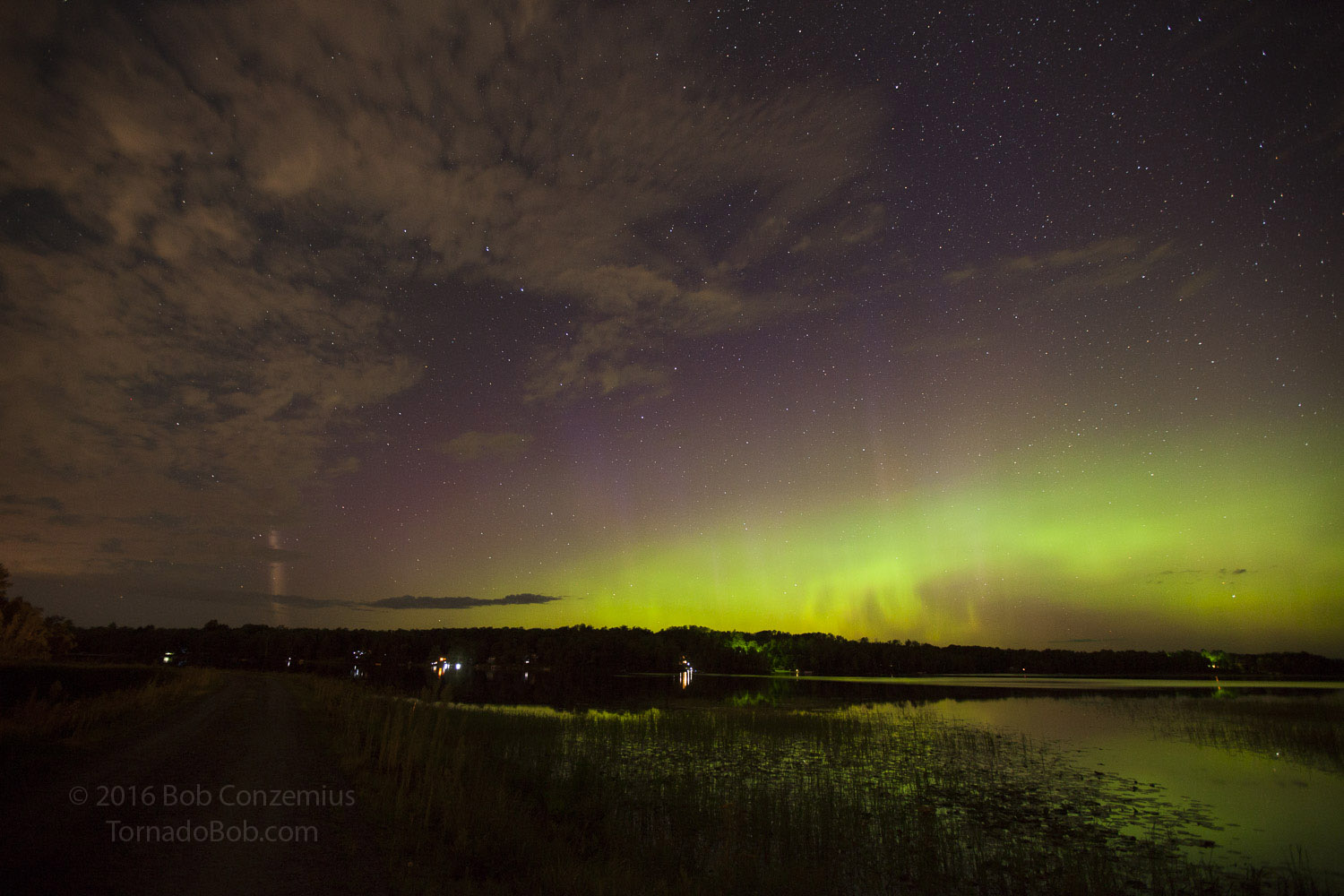 The western horizon had one of those narrow bands of auroras that pop up during . Their cause remains a mystery.