July 15, 2012 Auroras
Grand Rapids, MN
A X-1.5 flare two days earlier produced an earth-directed CME. My cousins were visiting from Austria, and I wanted to go out to the cabin to see the auroras, but there was flooding there, so we could not view them from the dock (which we had pulled of the water), so we went over to a friend's house on Trout Lake. As soon as we arrived, we could see a green band, and about half hour after that, the first substorm exploded with color across the sky.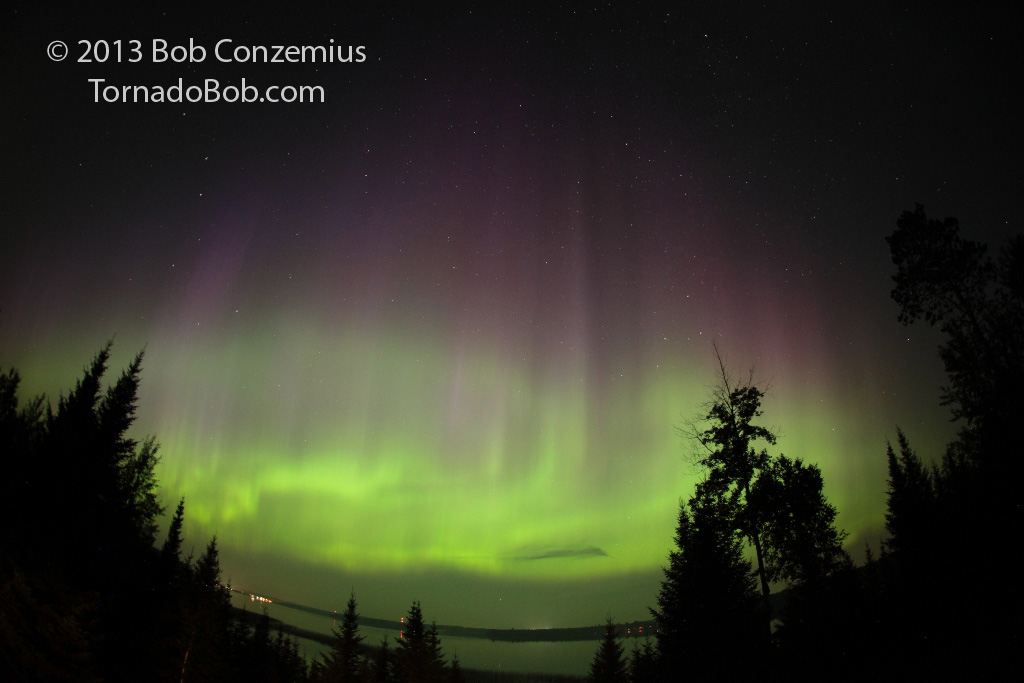 A substorm starts over Trout Lake.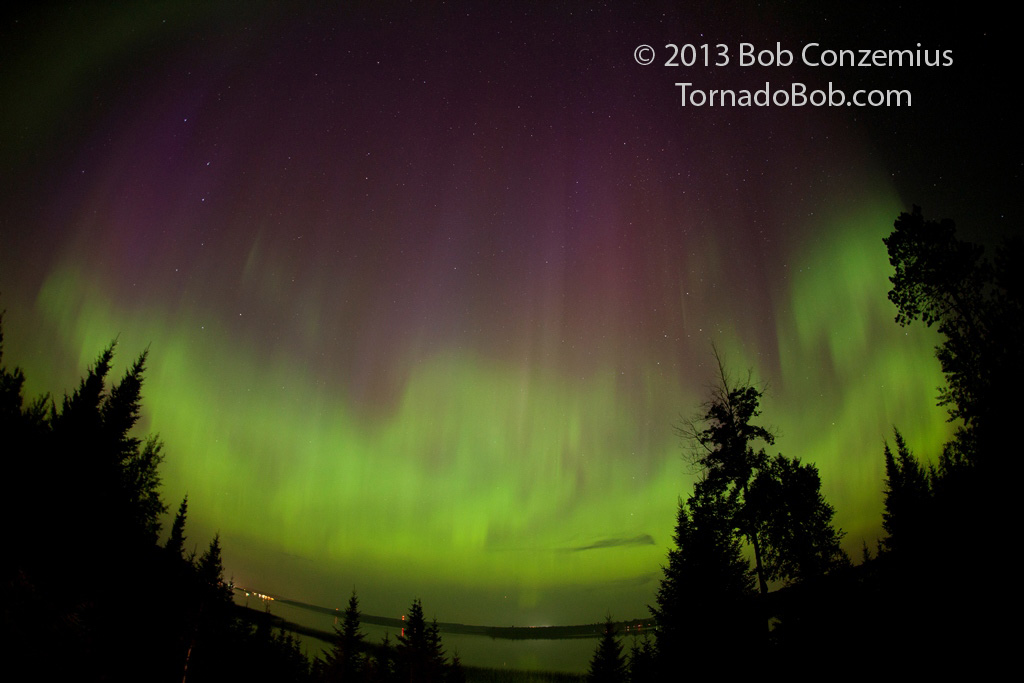 A substorm peaks over Trout Lake.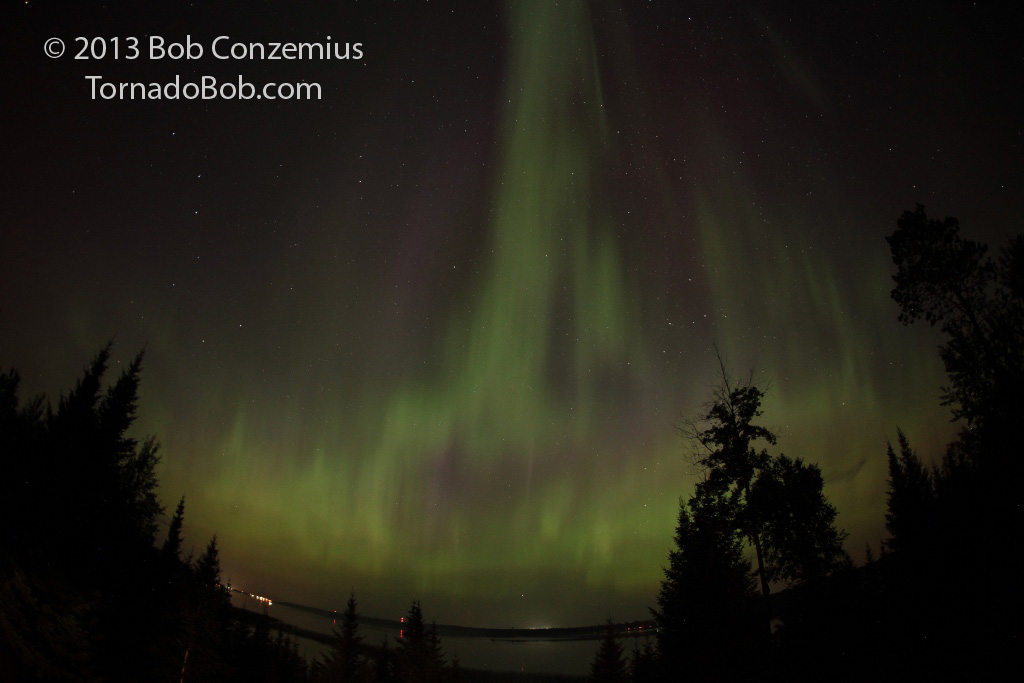 The brightness is starting to fade now.
Since I didn't want to keep the group out too late, we headed back home around 1:00 AM. As soon as we returned home, however, I noticed the magnetic field Bz dropping again, so I decided to set up on the back deck. Soon, the auroras were directly over the top of me, and I was able to photograph a corona. This made the night perhaps the best I have ever had in aurora photography, at least in terms of what I could shoot directly overhead.
First shot from home.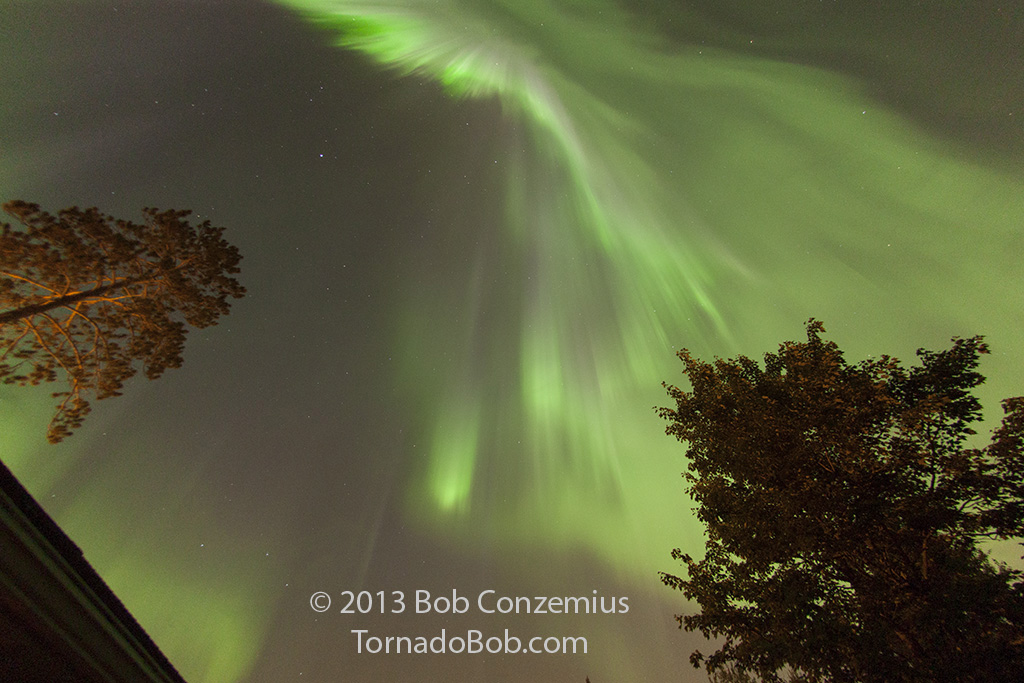 The main band is moving south over me.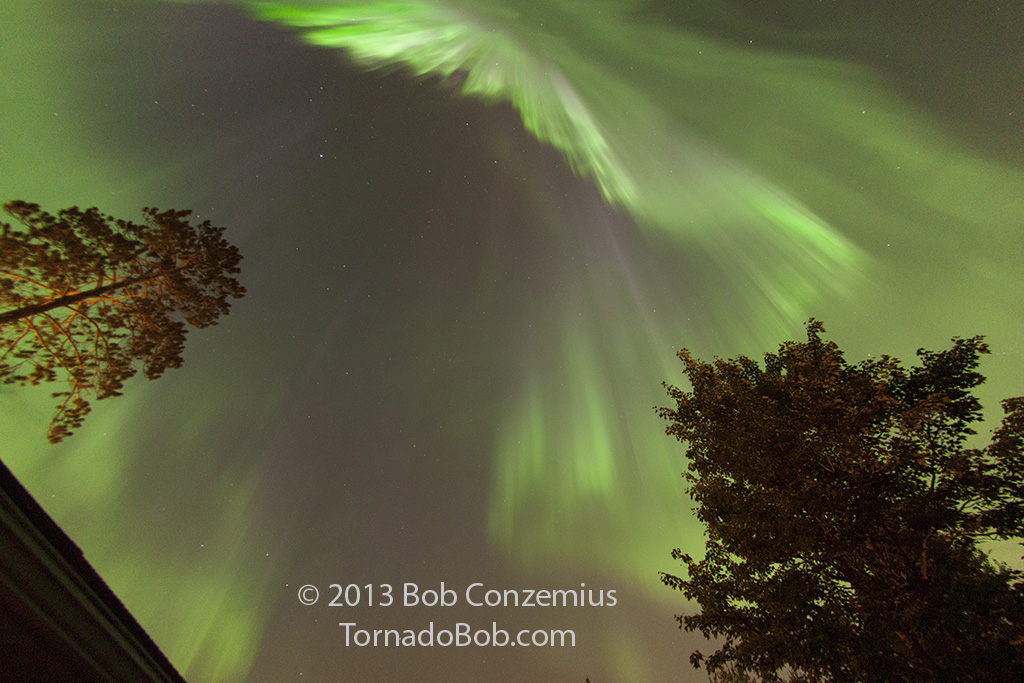 Looking directly up, underneath the moving curtains of aurora.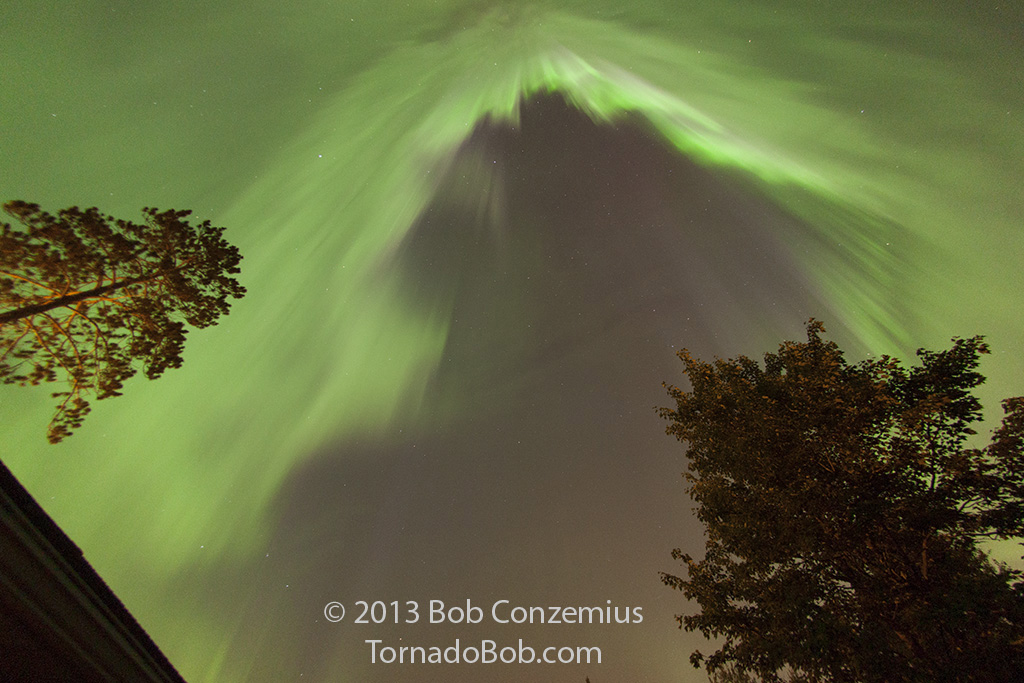 Intense!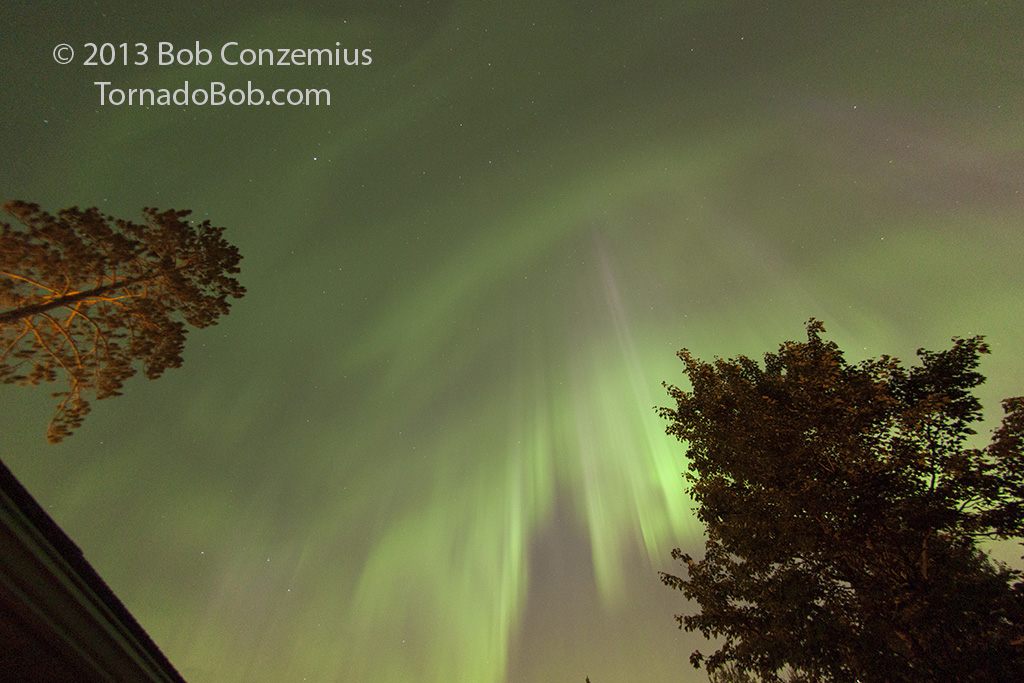 The curtains move back north.