February 19, 2012 Auroras
Put the text here.
Orange Lake in the Chippewa National Forest, North of Grand Rapids
A coronal hole high speed stream hit earth, and beforehad, the IMF dropped to near -20 nT, bringing the auroras far to the south. I had been eyeing Orange Lake in the Chippewa National Forest along the South Suomi ski trail. As soon as it got dark enough, I drove north to Orange Lake Road, parked the Jeep, and skied a little south on the trail to Orange Lake. I proceeded to take pictures of the auroras until very late evening, when the auroras faded. I then moved to Surprise Lake, where they perked up again. Around 1:00 AM, I moved to Trout Lake in Bovey, but by the time I got there, the auroras had faded considerably. Still, it was one of my best shooting episodes of this solar cycle.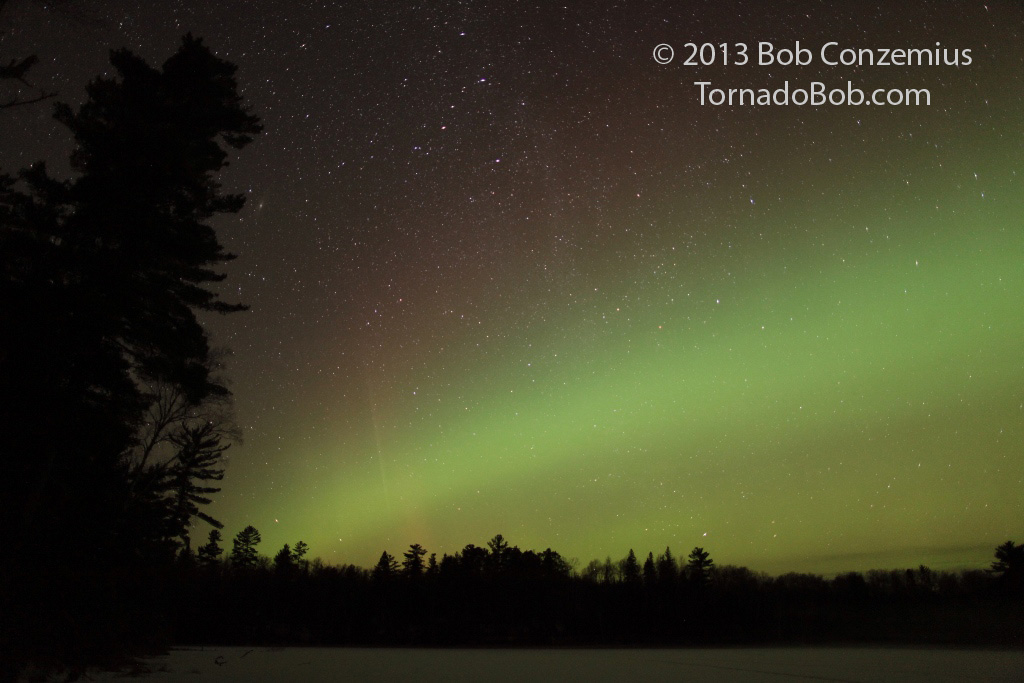 A bright green band is present as soon as I'm out on Orange Lake at 8:44 PM.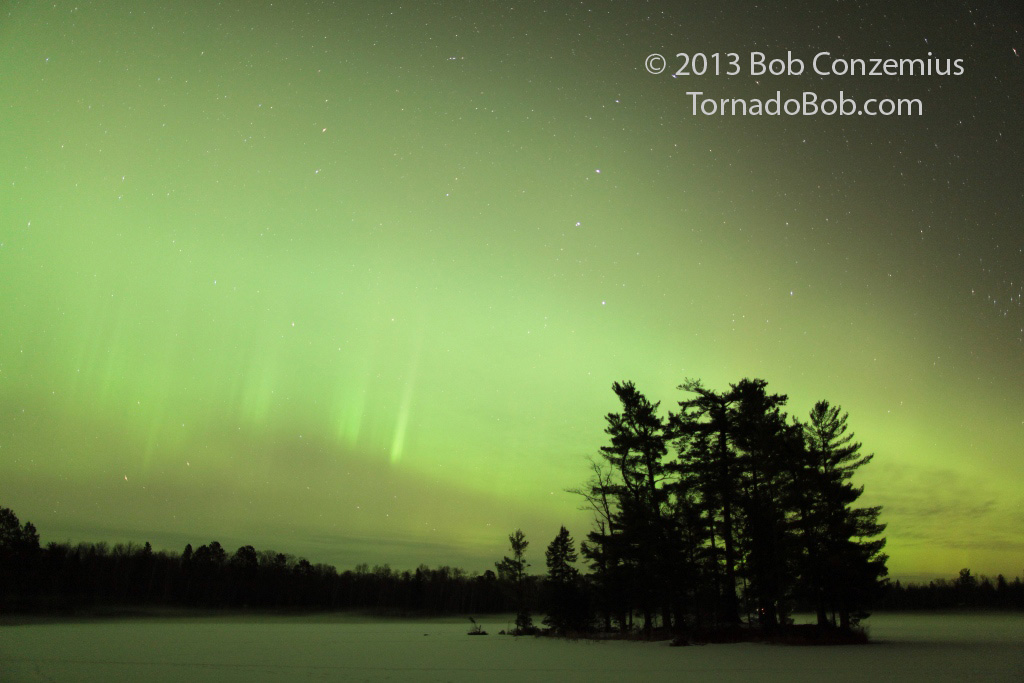 The green band brightens and moves higher in the sky at 8:53 PM.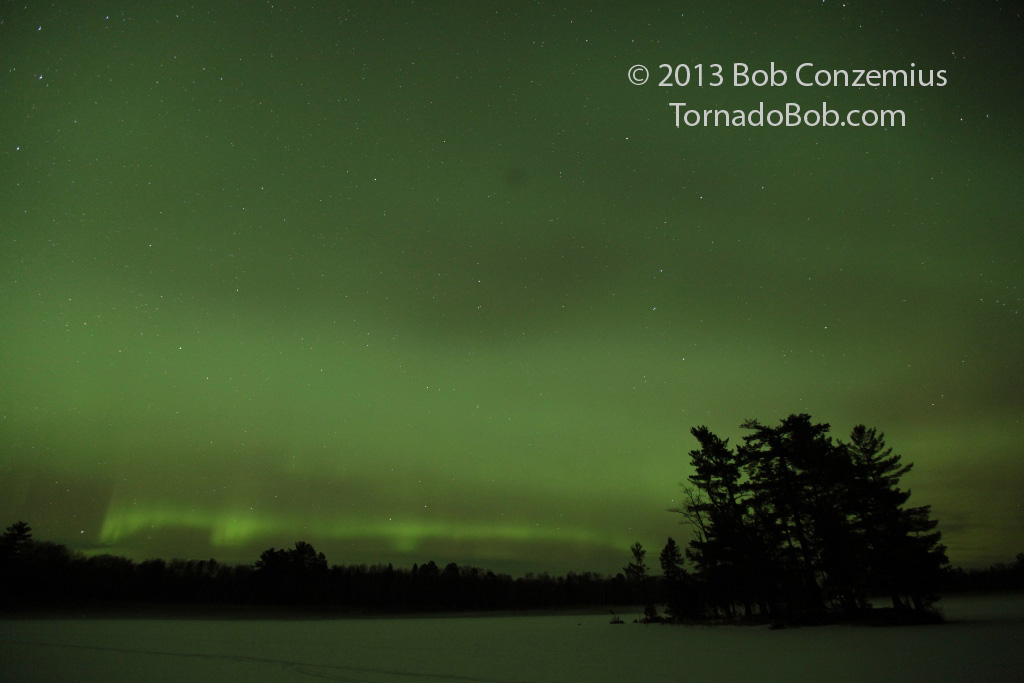 By 9:00 PM, the auroras dim slightly but are still strong.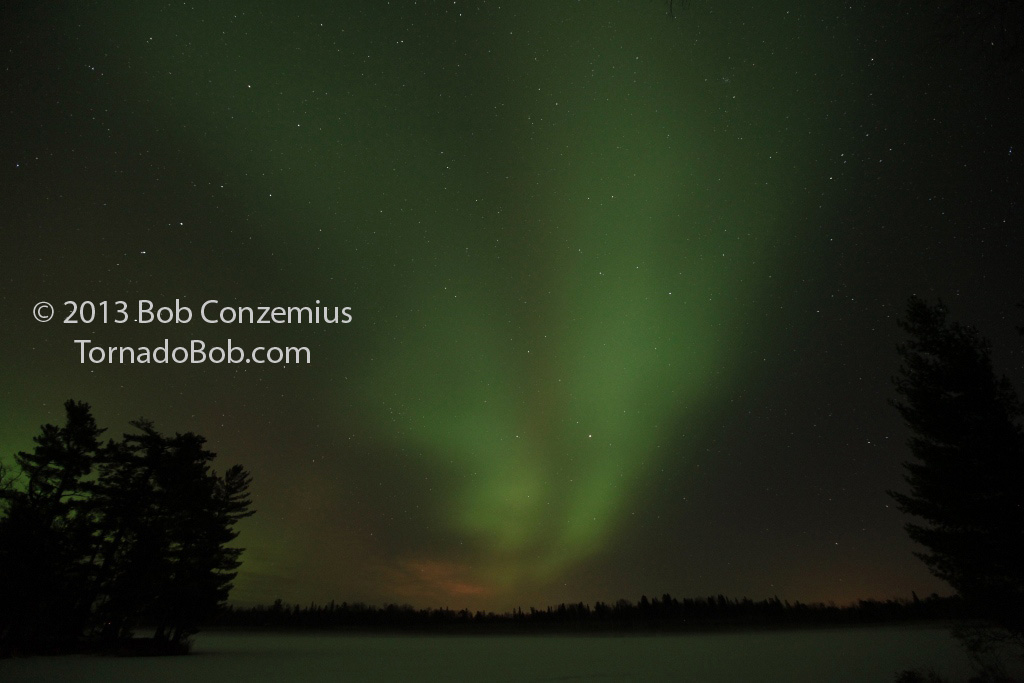 Here's a shot to the east-southeast along the southernmost oval.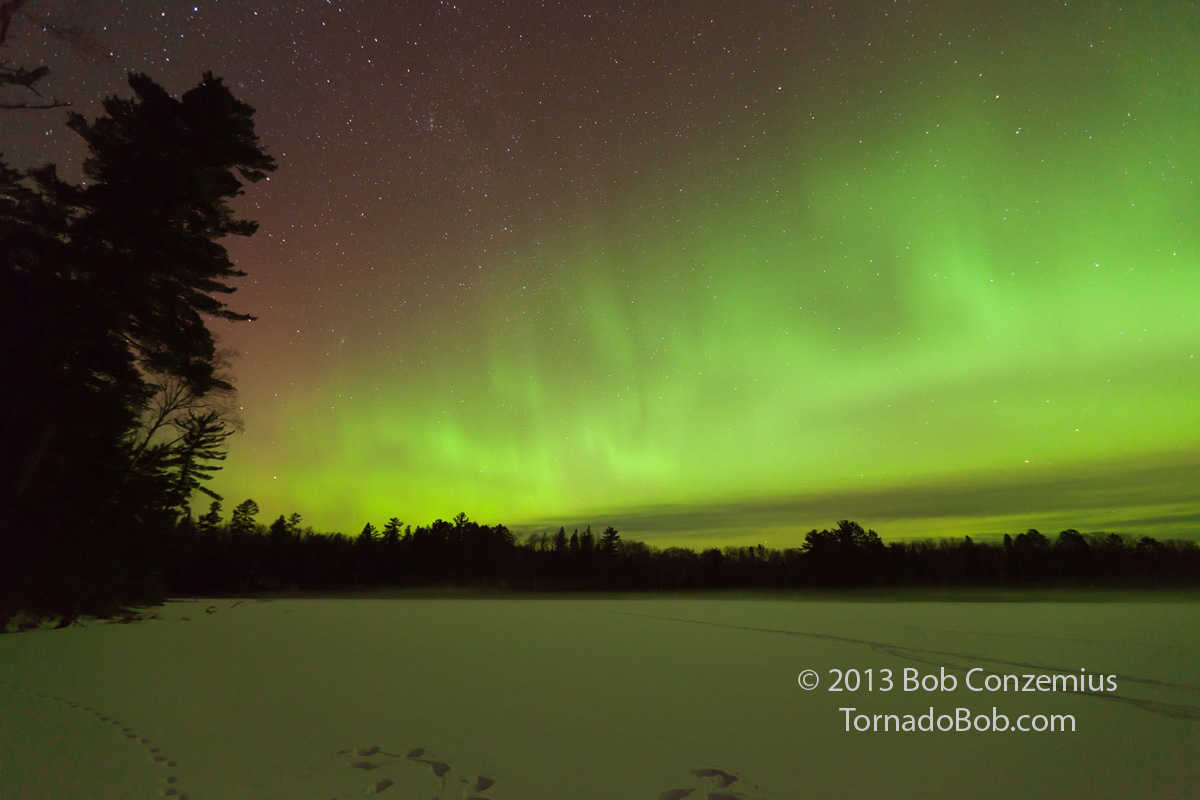 A little later, the auroras brighten up again.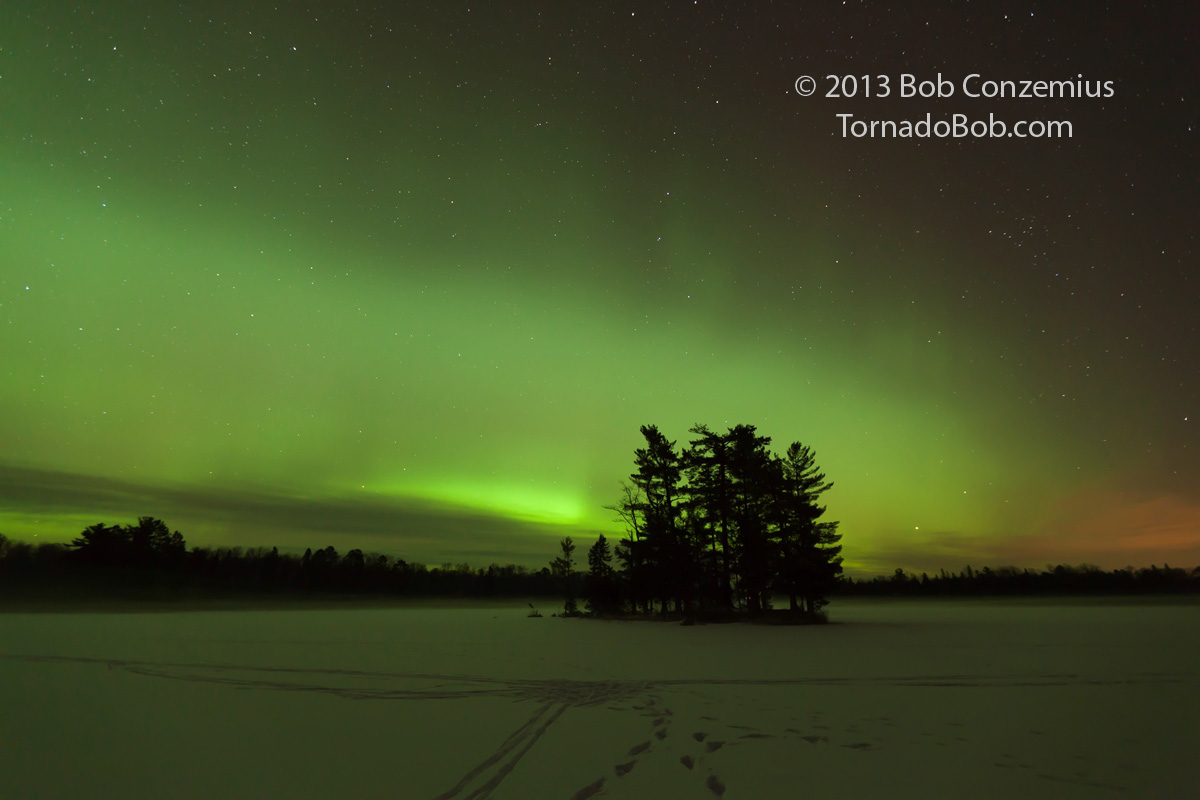 One last shot of the island.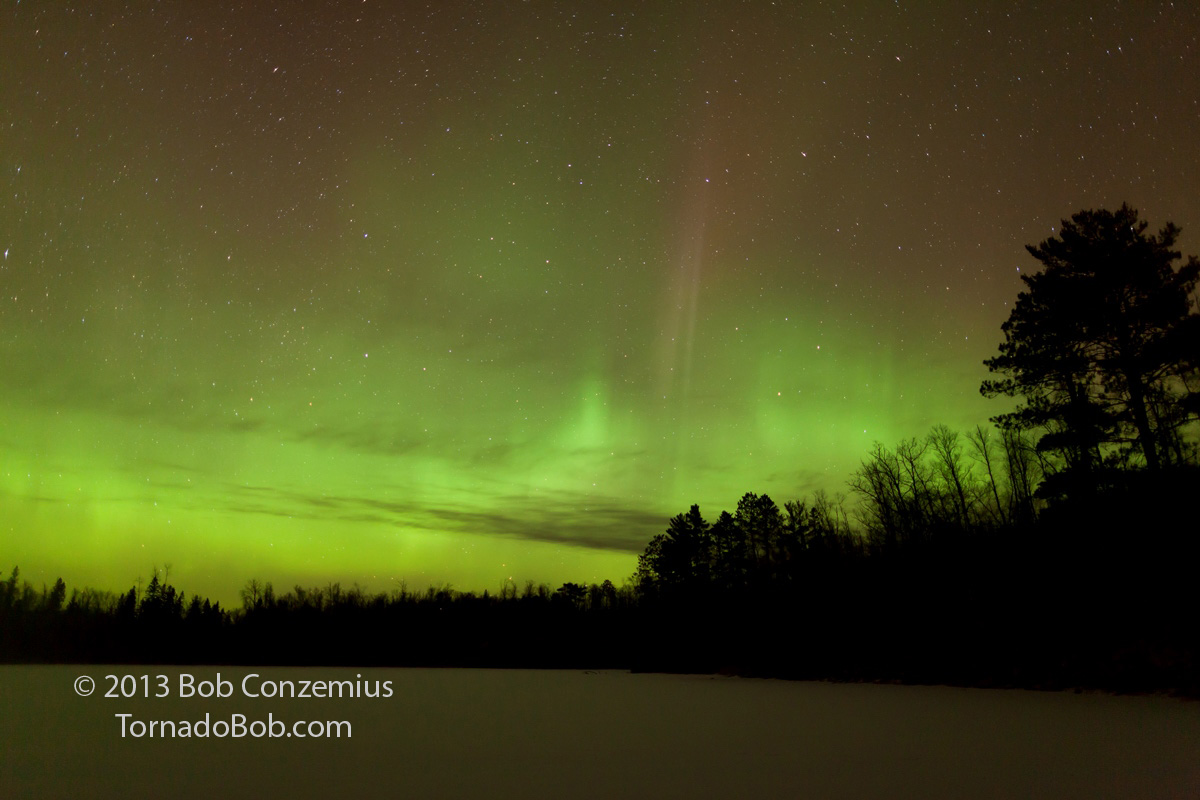 Surprise Lake at 12:40 AM CST.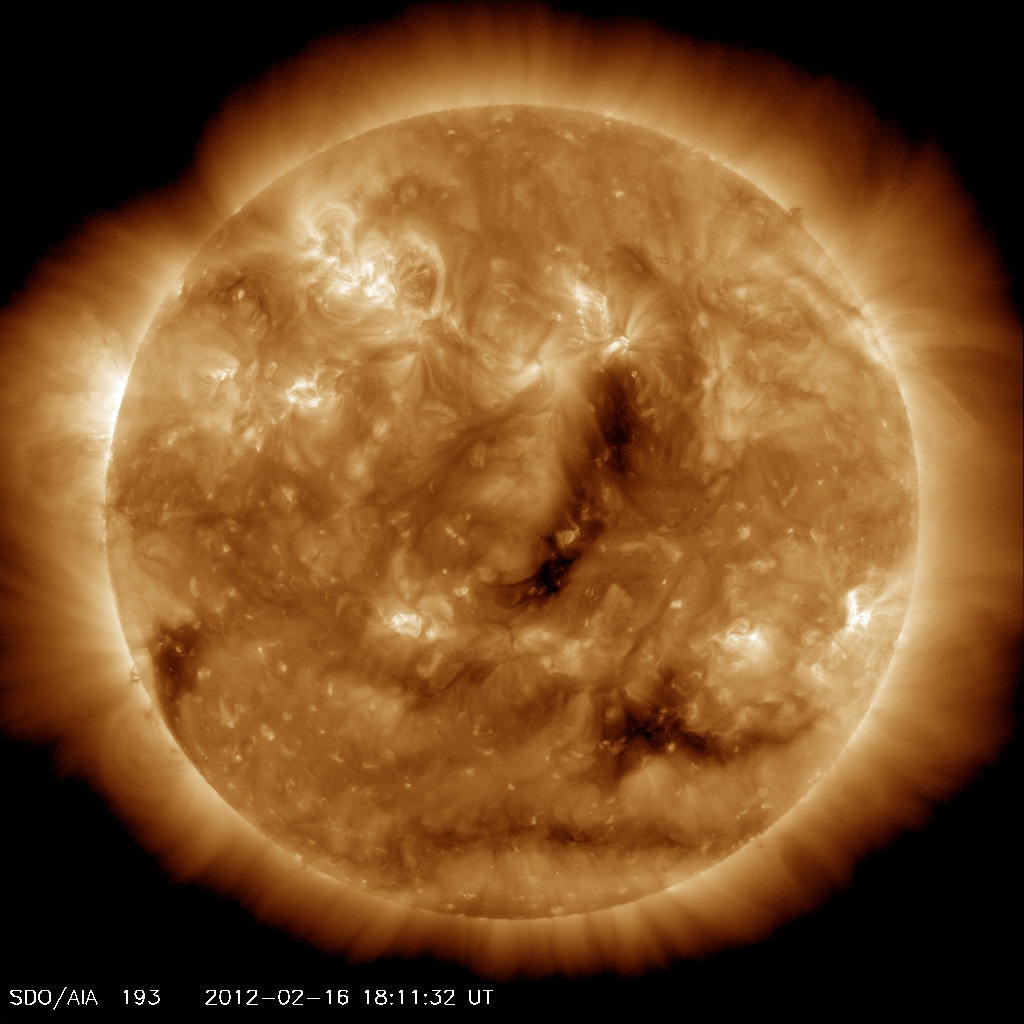 A picture of the coronal hole associated with this aurora event. The coronal hole, in this case, is the dark area just to the right of the center of the picture.
---
---