March 2 Auroras
Lake Vermilion near Tower, MN
A southward-pointing magnetic field and a high speed solar wind brought auroras to northern Minnesota. The geomagnetic storm actually started the morning before, but the timing was not right for the largest southward deviation of the magnetic field, which occurred during the day. I met up with Heidi Pinkerton on Lake Vermilion near Tower, and we shot auroras for much of the evening before the moon rose, and the auroras faded.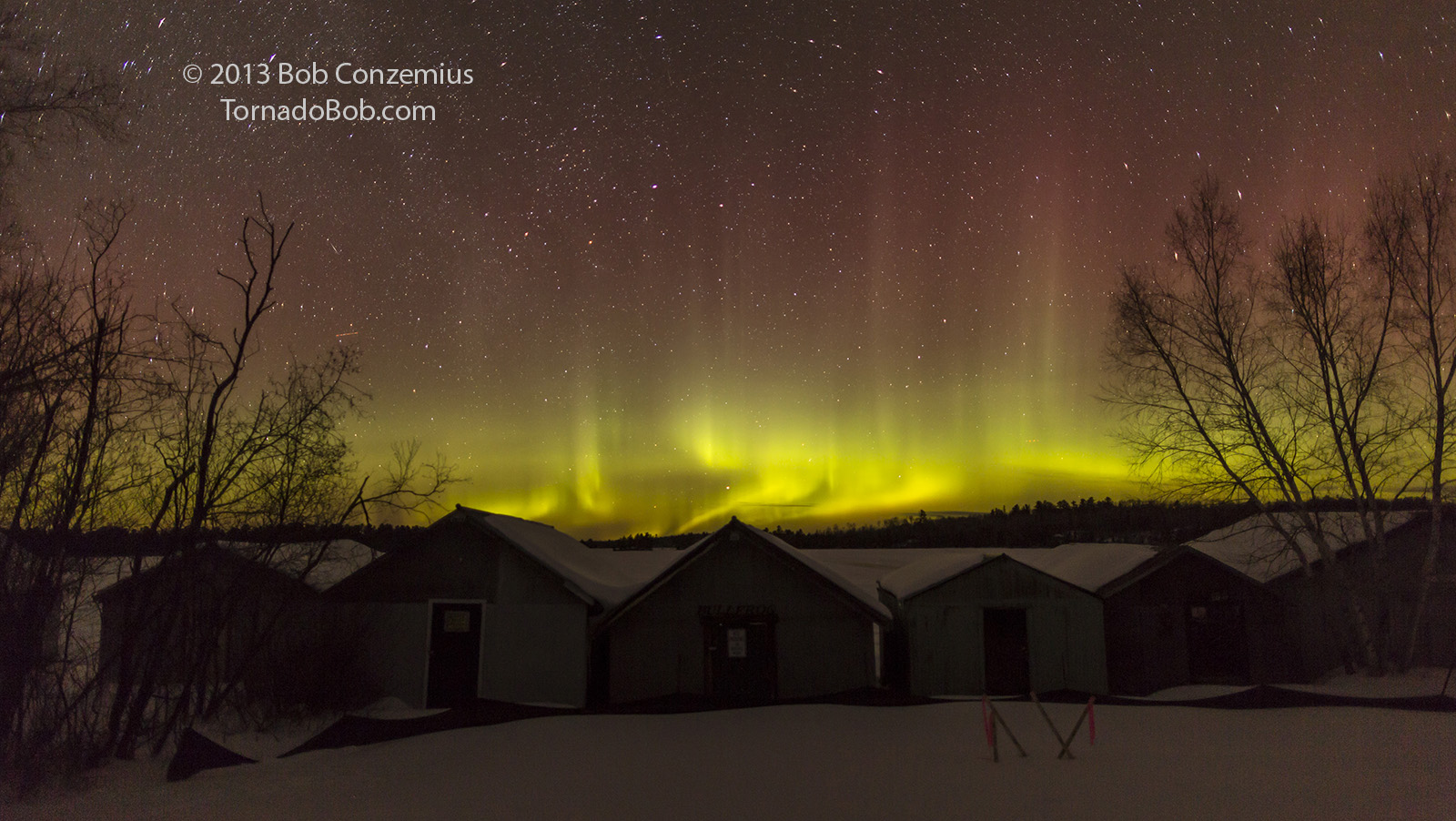 Auroras behind some boat houses on Stuntz Bay.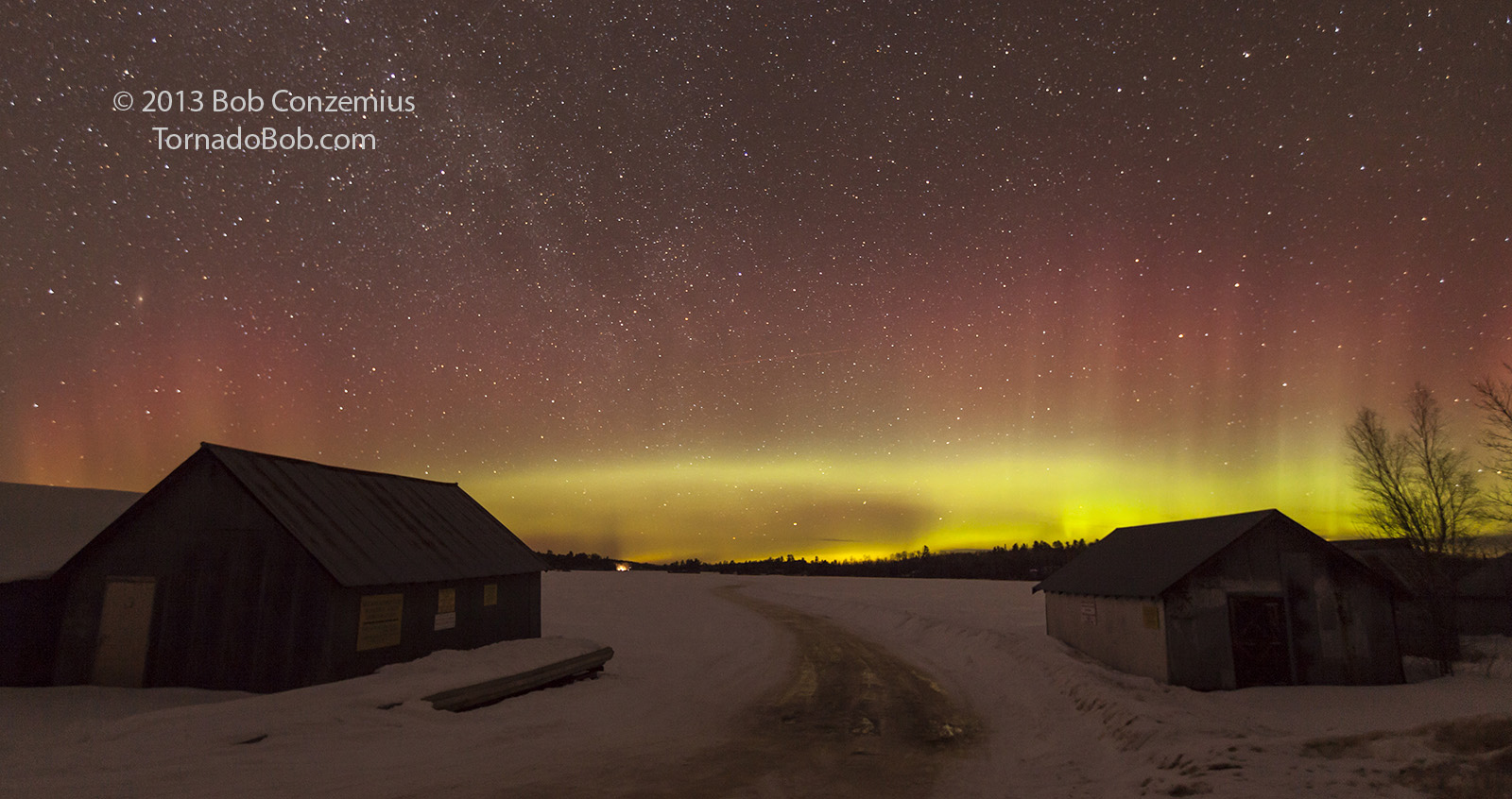 The ice road leads to the auroras!
---