September 27, 2011 Auroras
Grand Rapids, MN
I was returning from the Twin Cities and saw on Spaceweather.com that a CME impact had occurred. It was time for the auroras to appear. It looked like it could be a strong storm according to the Kp index, but nothing was appearing on my drive up to Grand Rapids. I got home, parked the car in the garage, and stepped outside to take a look at the sky. I noticed it was green and brightening up pretty quickly. I would have to capture the show from my driveway and then go someplace darker to try again for the next substorm. I drove southeast on U.S. 2 to the Wawina area, but the auroras did not reintensify. The green band to the north gradually faded.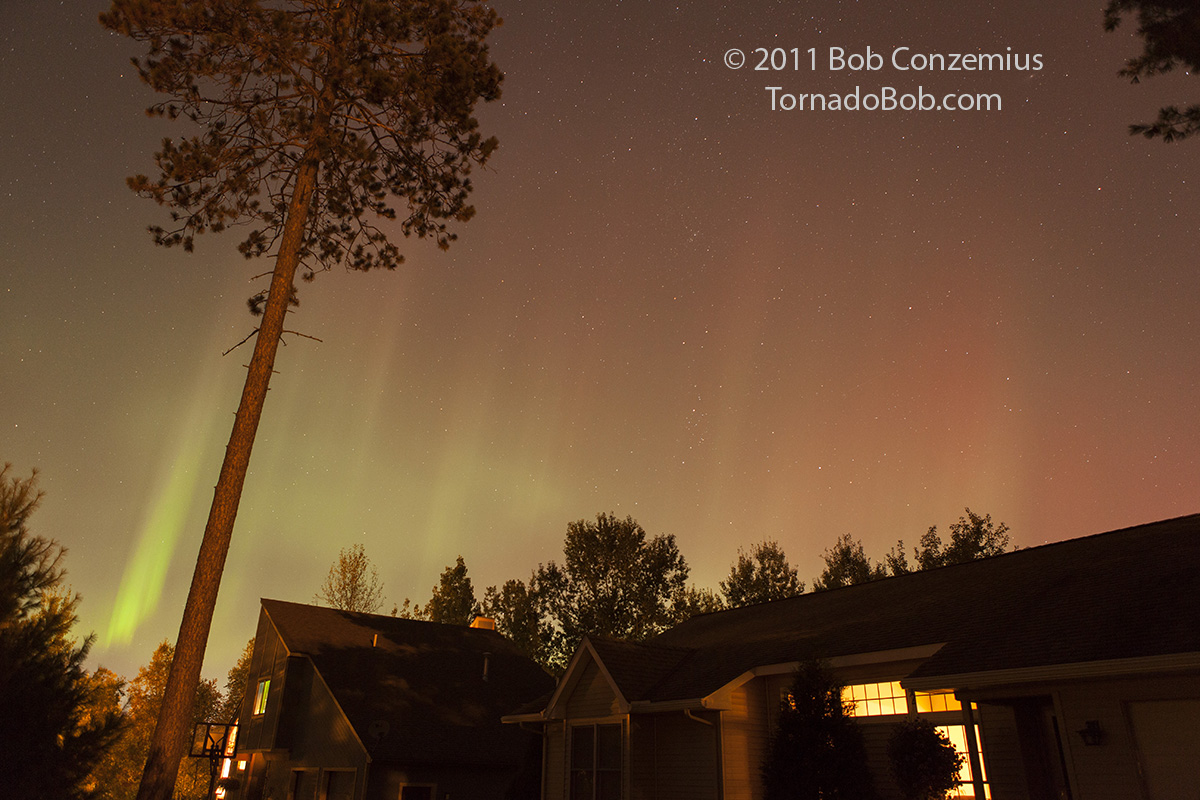 A substorm starts up above my front yard.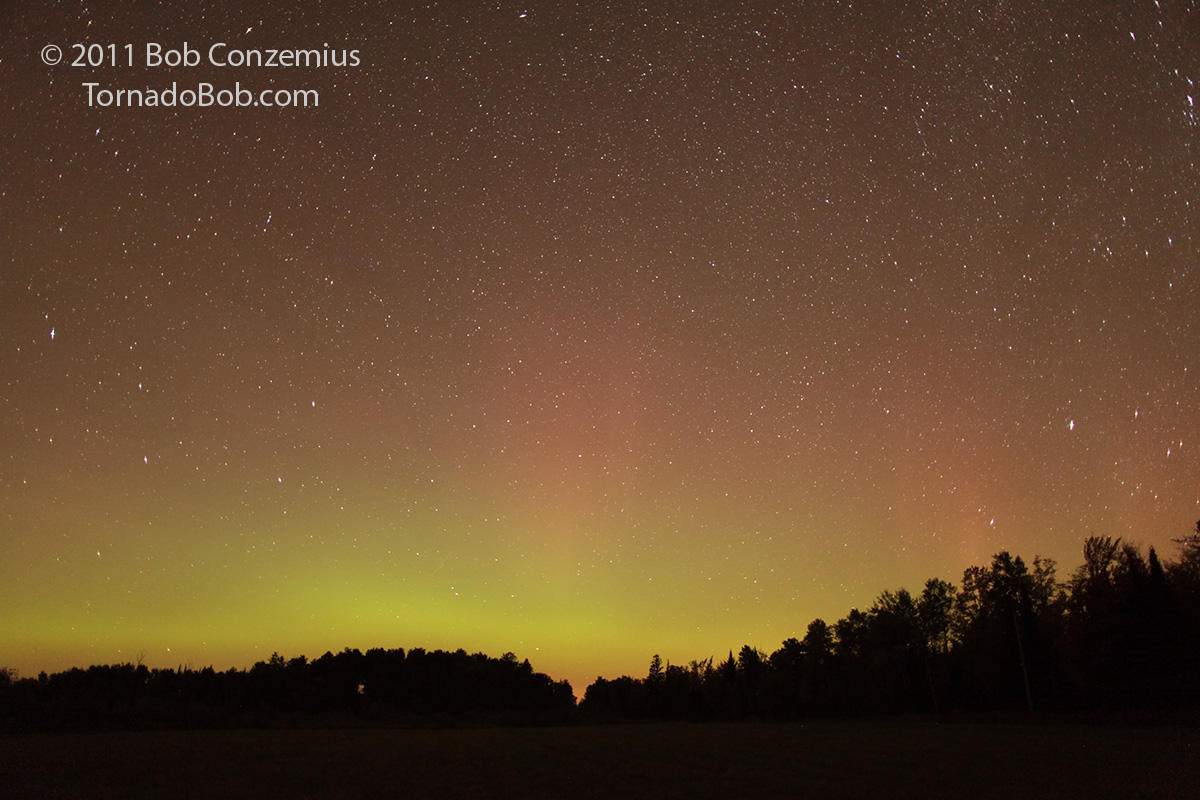 Green band on the horizon at Wawina.
---