March 9, 2012 Auroras
Trout Lake, Bovey, MN
A strong solar flare resulted in a coronal mass ejection (CME) headed toward Earth, due to arrive on March 8. I was hoping for an arrival sometime around midnight, very early on the 8th, but that did not happen. The CME waited until just before dawn to arrive, and when it did hit, it's magnetic field was north (a whopping +40 nT), which prevented auroras from happening, so I was out of luck... or so I thought. During the day on the 8th, the solar wind in the wake of the CME still looked pretty strong, and just before sunset, Bz went south, dropping below -10 nT. Game on! I headed to Trout Lake to view the auroras. We had a full moon, but hopefully, we would still be able to see auroras.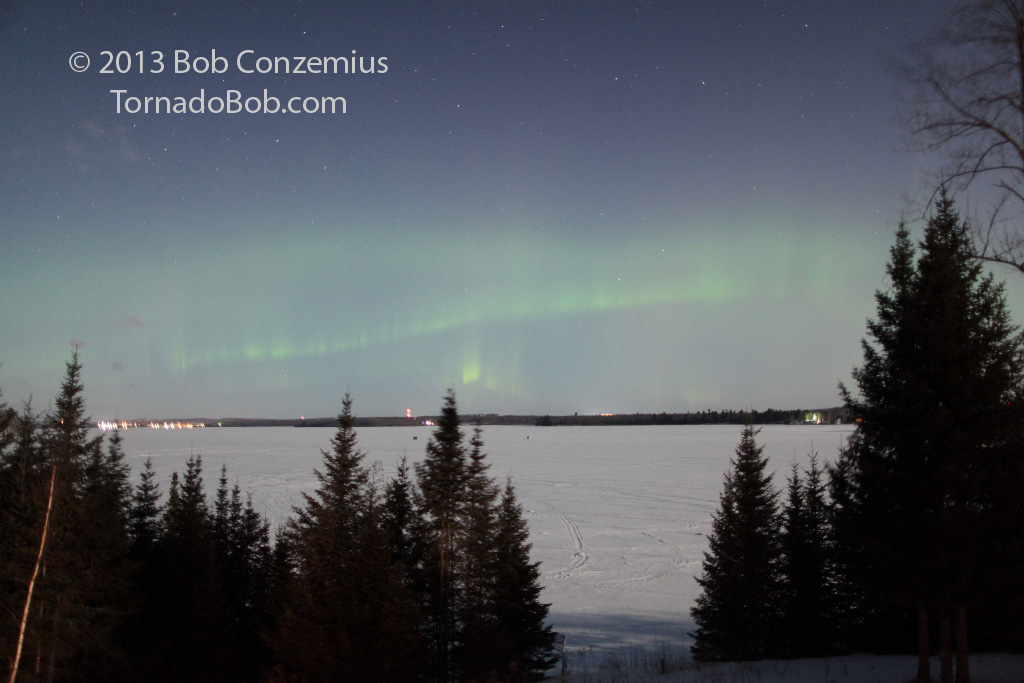 Early in the evening, the auroras are somewhat bright.
Indeed, there was a show, with the auroras showing up in the northern sky and lasting for about half an hour before fading considerably. I was considering calling it a night before midnight when Bz at the ACE spacecraft dropped to -17 nT. This would bring at least part of the auroras directly overhead, so I needed to stay for viewing. Indeed, the auroras brightened up again by quite a bit. I viewed until almost 4:00 AM CDT.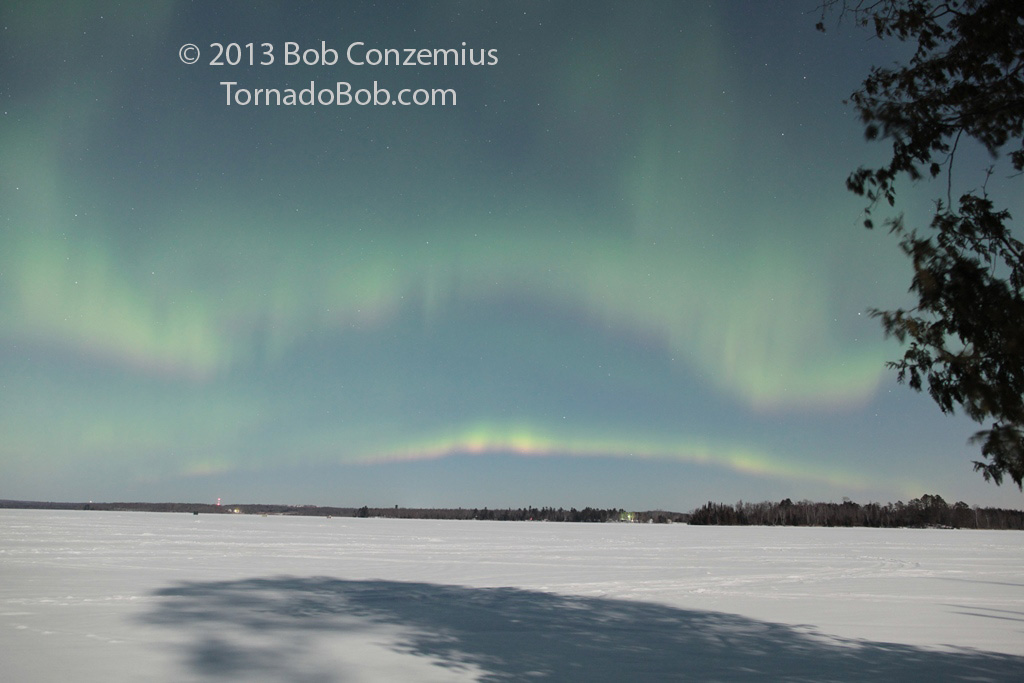 After calming down somewhat, Bz dropped to -17 nT, and the auroras became more active.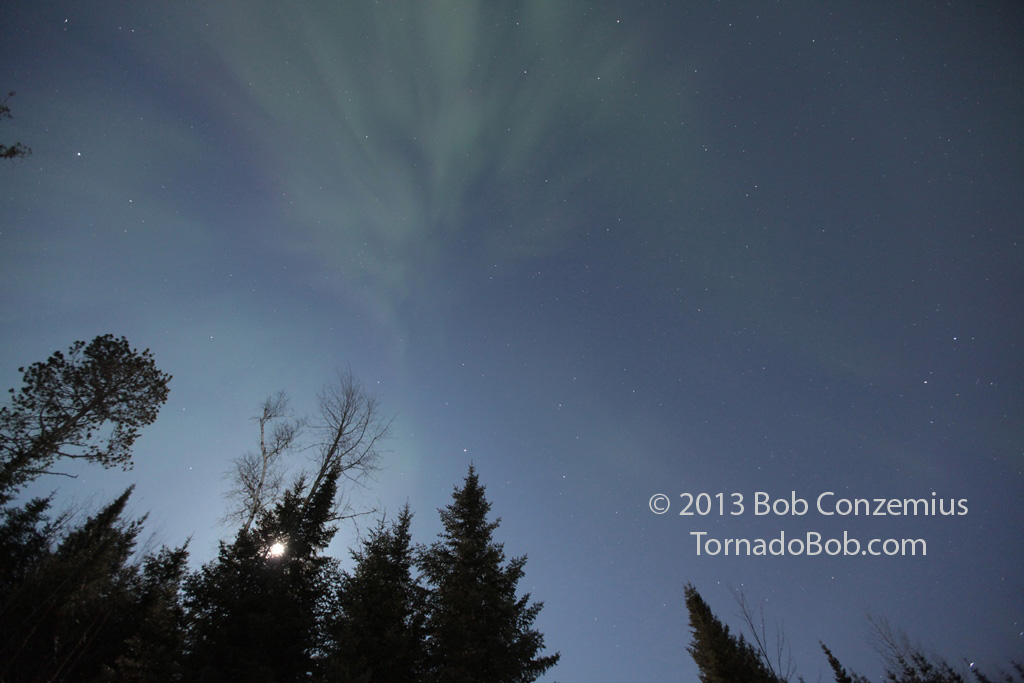 The moon is nearly full, and this weak corona appeared overhead.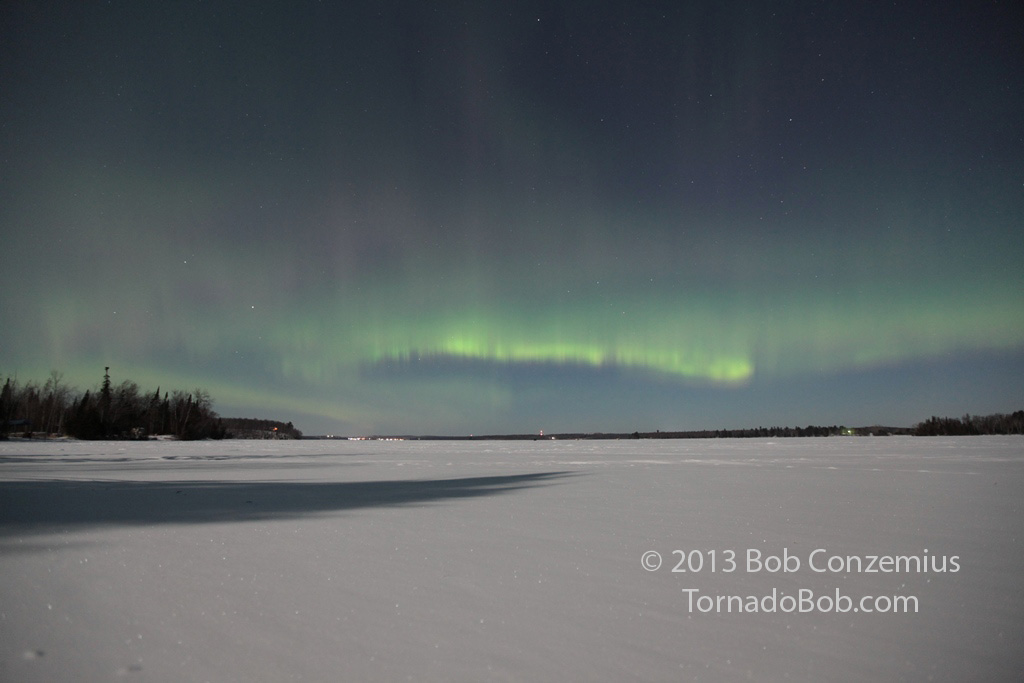 Stronger auroras to my north. The full moon couldn't overwhelm them completely.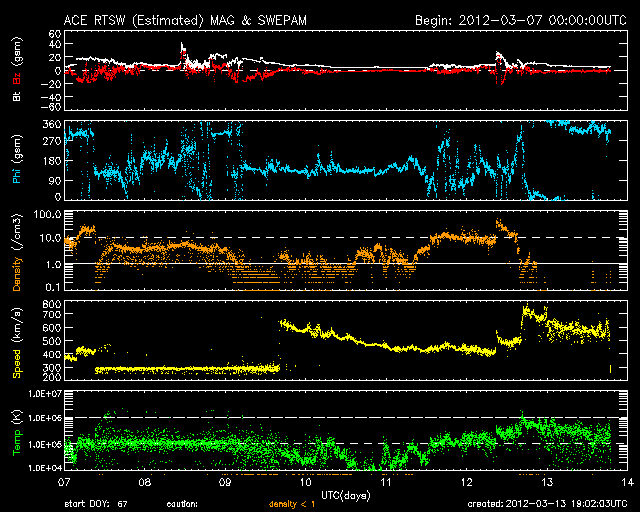 ACE solar wind data via SWPC. By looking at Bz (the red line in the top panel), you can see that the auroras were active not only on the 8th-9th, but also a couple days earlier and later.