October 25, 2011 Auroras
Grand Rapids, MN
I was expecting a chance of auroras from a CME impact that had occurred in the afternoon, but a bunch of high, thin clouds appeared to ruin my chances for seeing them. I stayed home but occasionally checked outside for clearing. Around 8:10 I was looking out, thinking how polluted and bright the sky was from all the city lights. There would be no way I would be able to see auroras from home if there was anything going on, so I thought about driving outside of town, but then I noticed something strange. The clouds were dark and silhouetted against something brighter BEHIND them and not lit from underneath. The entire sky was a solid green from an auroral glow!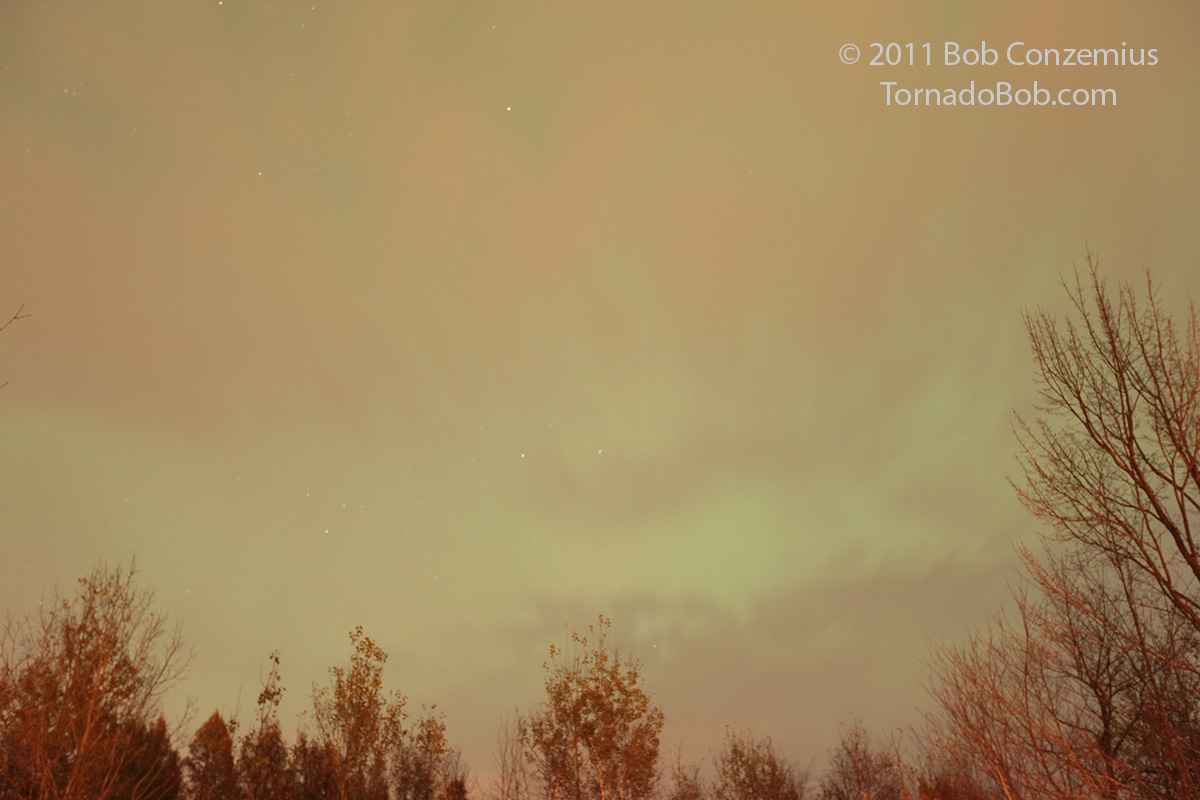 My entire back yard sky glows green from aurora.
I rushed out to Peterson Road on the north side of town, but an auroral substorm initiated as I was about a mile from my destination. The entire sky became filled in waving auroral curtains in seemingly all directions. I saw a bright band to the north, and as I turned onto Peterson Road, a corona appeared overhead and just into the southern sky. I looked farther southeast and saw a bright band of auroras that way, too. I set up the camera as quickly as I could and snapped pictures as the clouds moved back in. This certainly would have been an interesting show to see in clear skies, but the skies we had were better than a total overcast.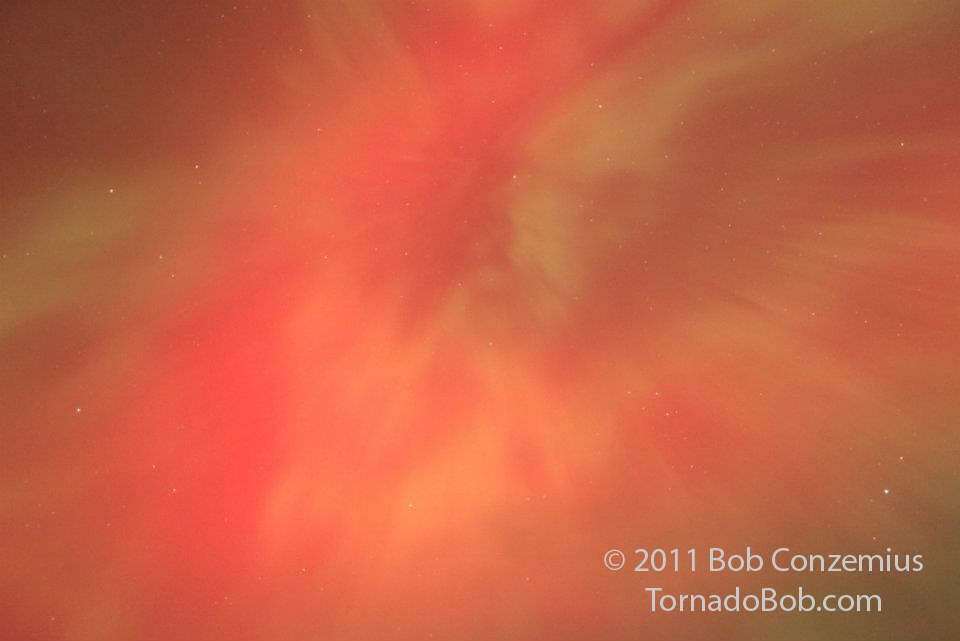 A weak corona through high, thin clouds.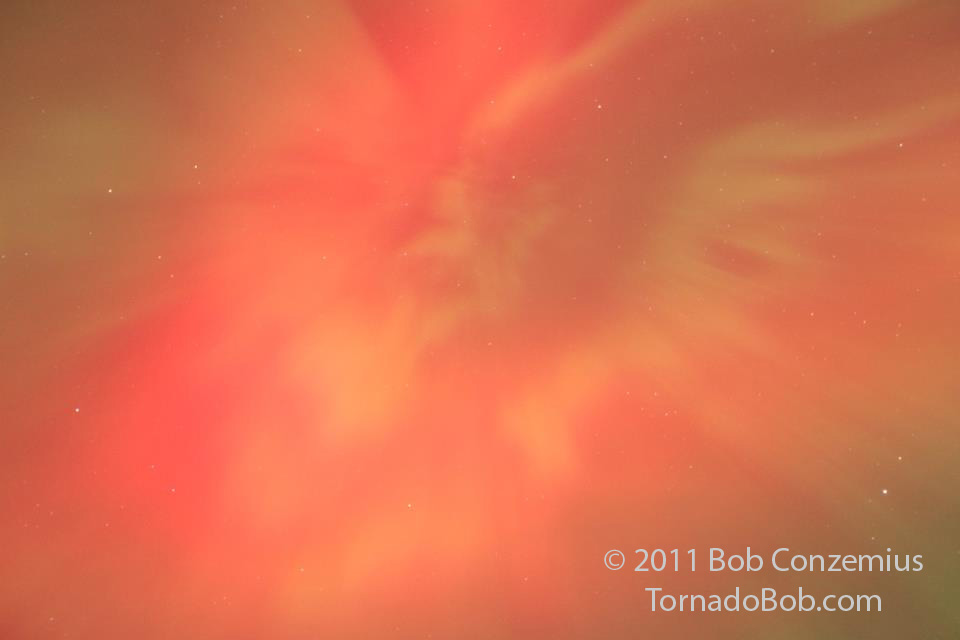 There are some greens and reds mixed in here to provide variety.