October 21, 1999 Auroras
This was a pretty strong show, thinking back on it at the time of this writing (2013). I was working on grading papers and prepping the next class I was teaching at St. Cloud State when I took a break, looked up at the sky, and saw the auroras above me. I grabbed my Olympus OM-2, which already had ASA100 or ASA400 film in it, and I grabbed a roll of the other speed (100 or 400) and drove over to St. John's University.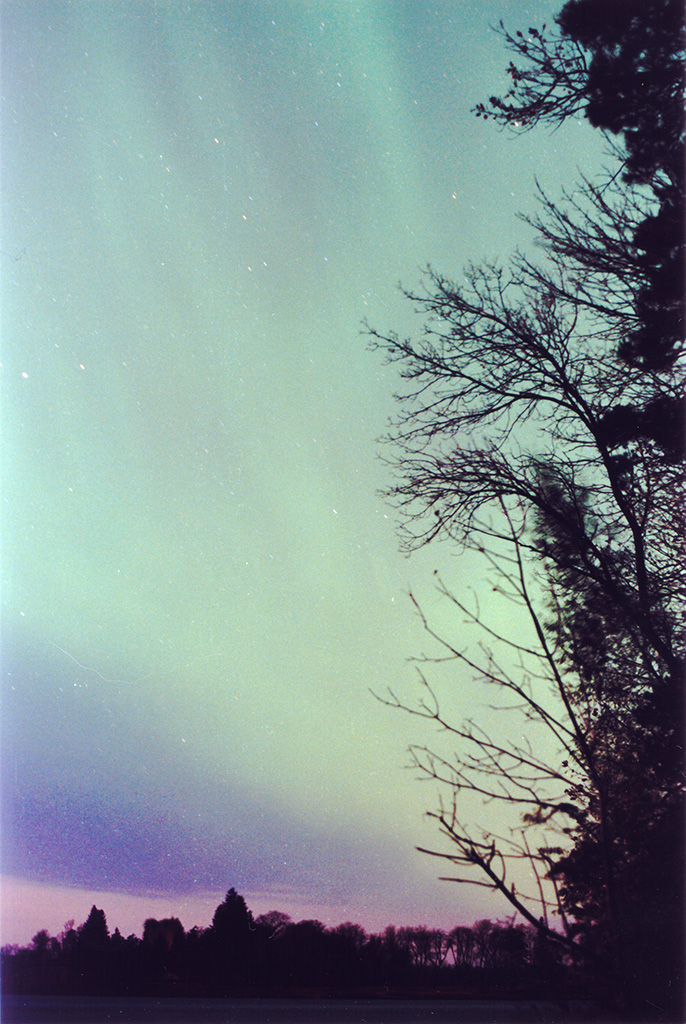 Looking west-southwest on Lake Sagatagan with the auroral oval overhead and reaching into the southern sky.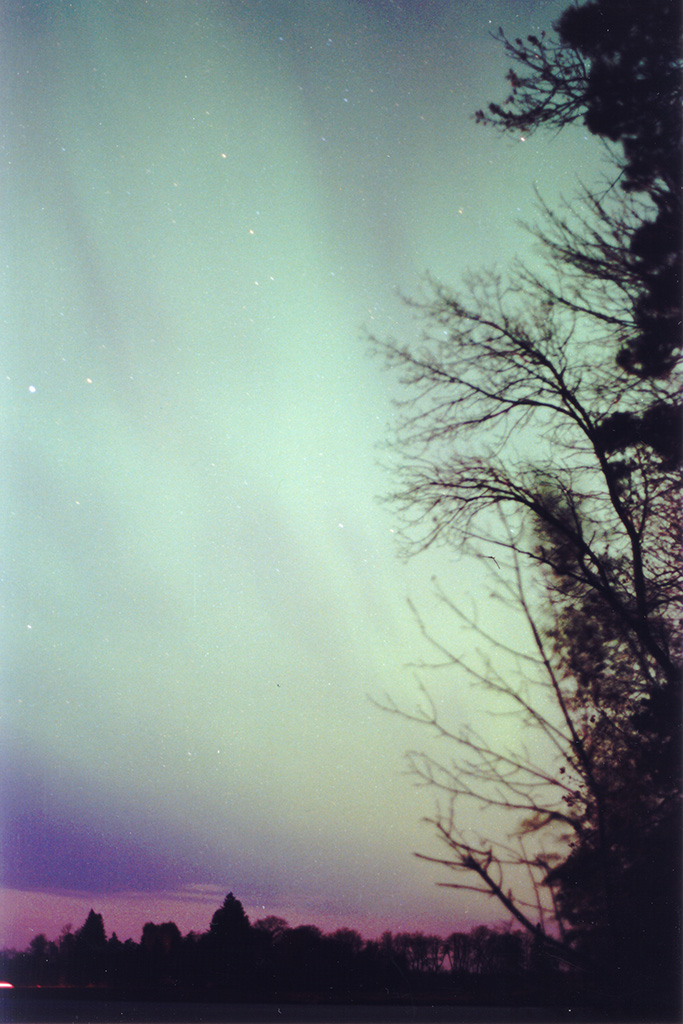 Another shot looking west-southwest.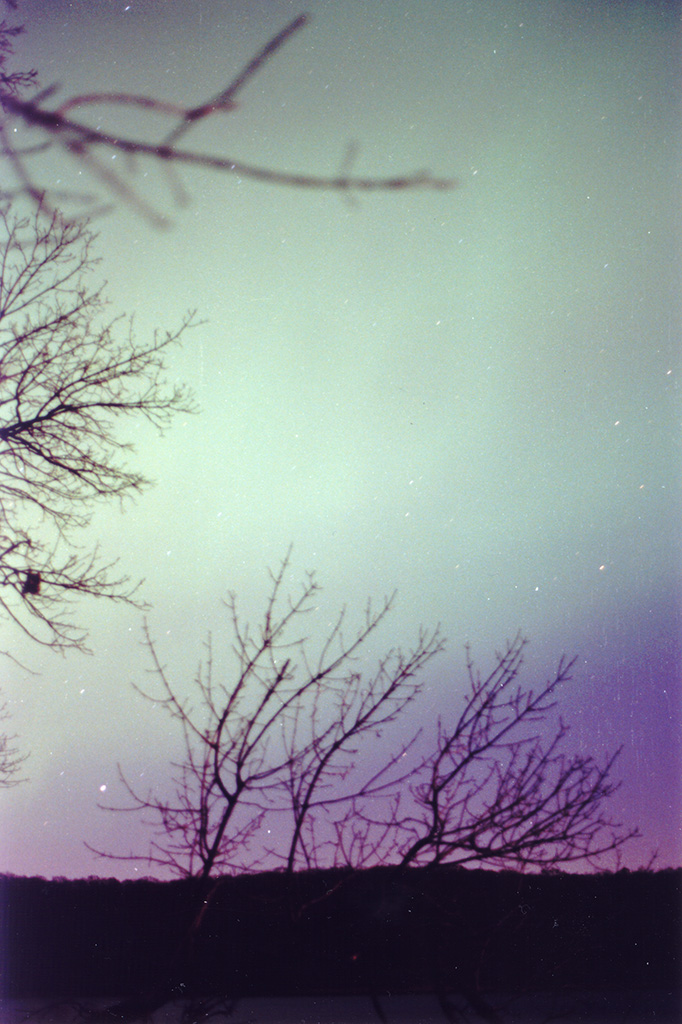 Looking east-southeast from the swimming beach at Lake Sagatagan.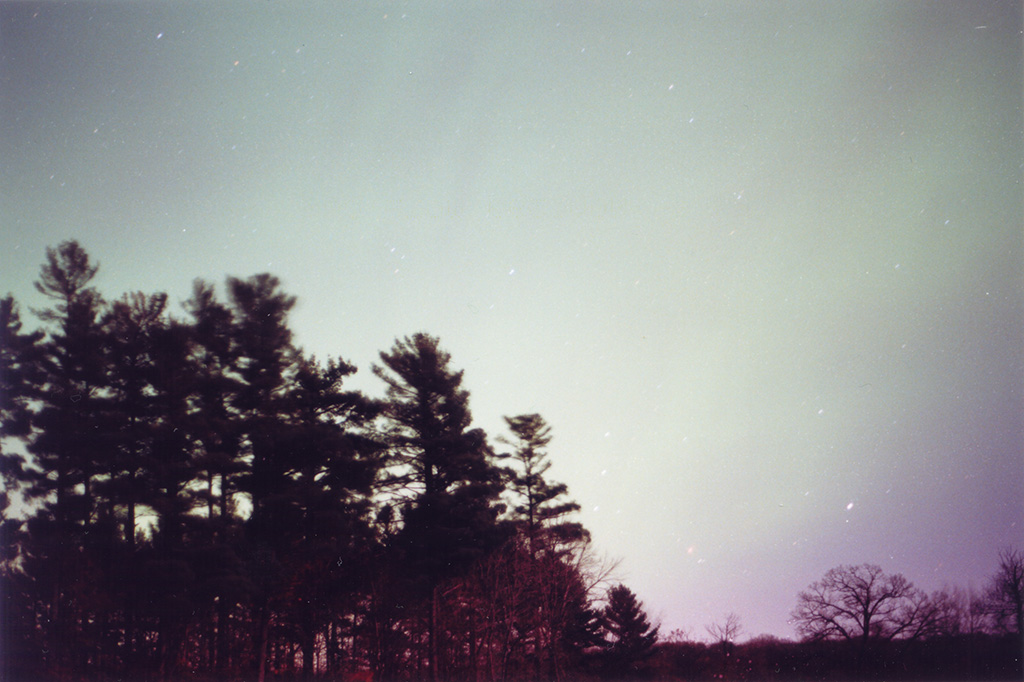 Looking east towards the prep school from the east side of the church.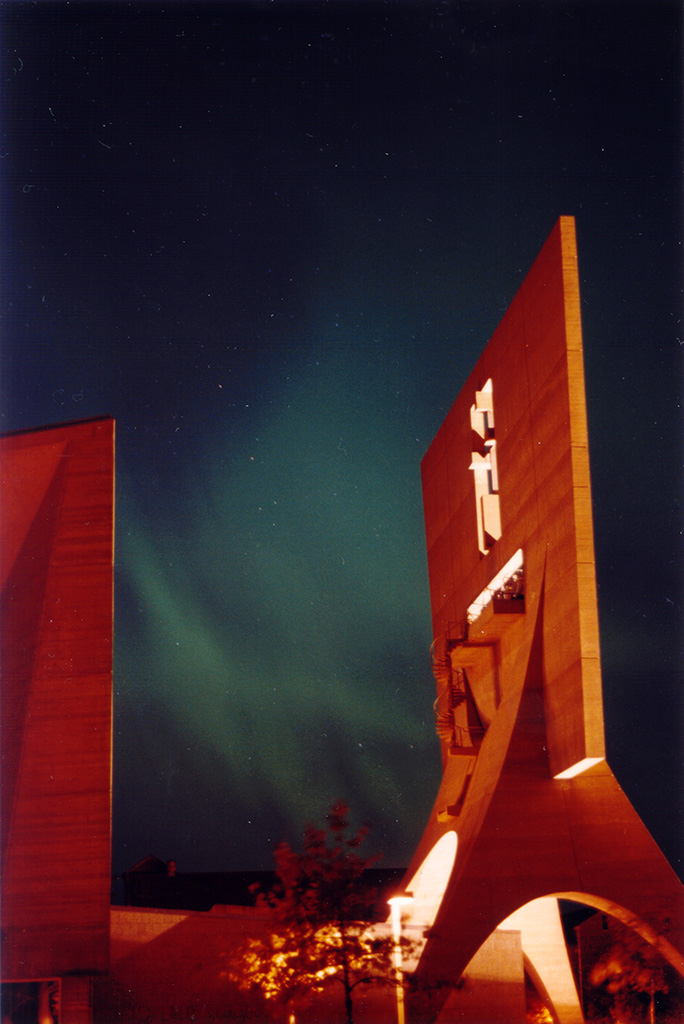 Looking west at the bell tower.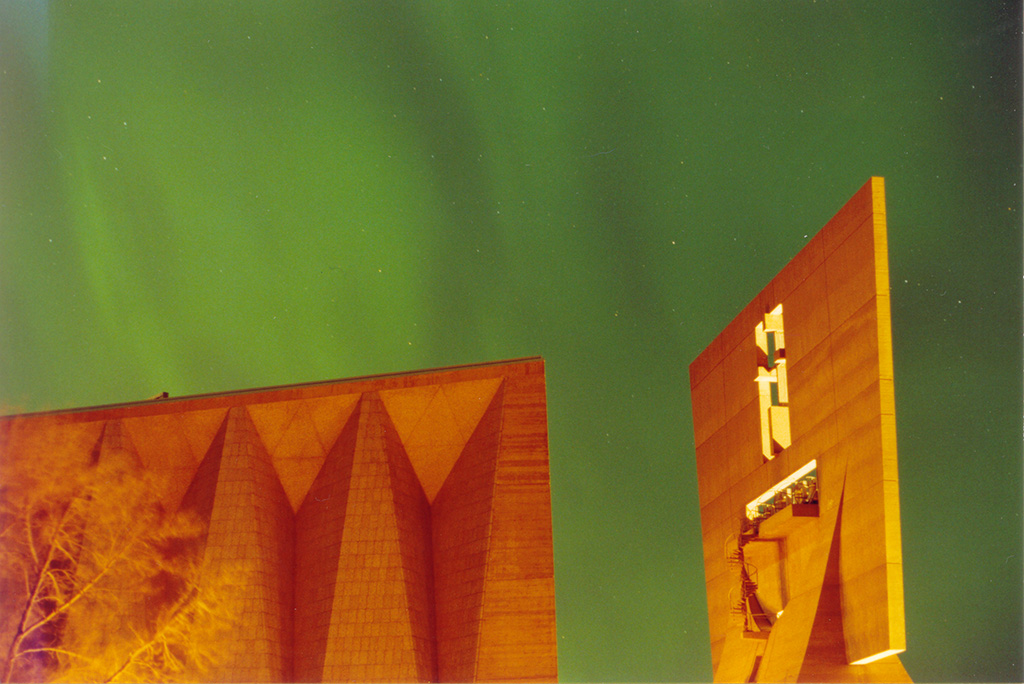 Looking west at the bell tower.