September 24, 2006 Auroras
Looking out my bathroom window, I noticed an auroral substorm in progress with curtains of green wandering around to my north, so I grabbed my camera (Nikon D70) and tripod and fired off a few shots.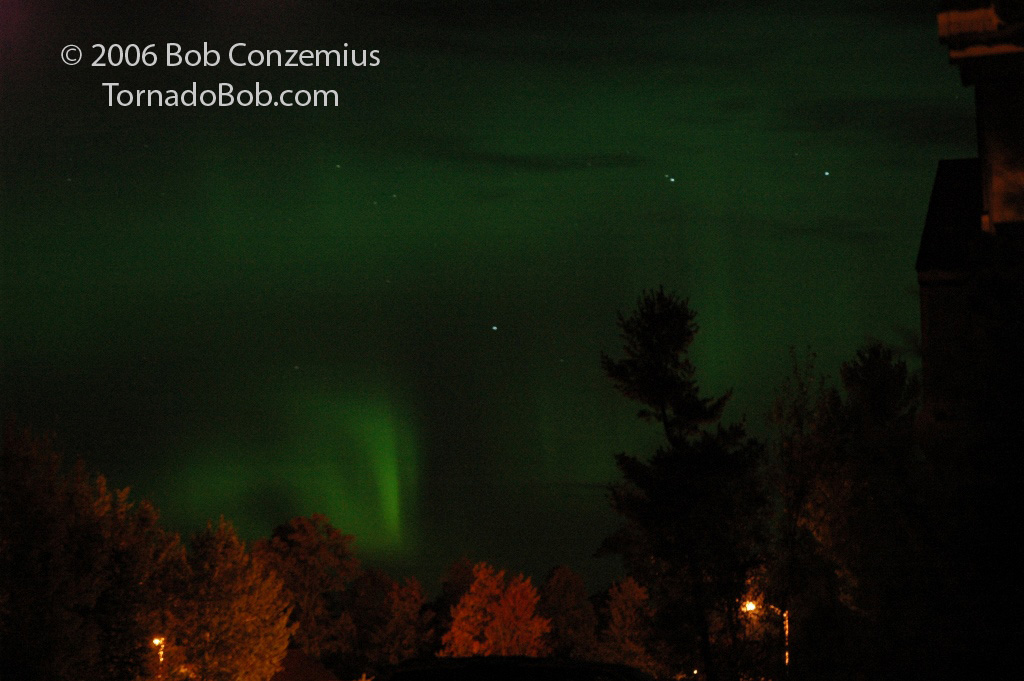 Looking north from my front yard to catch the curtains.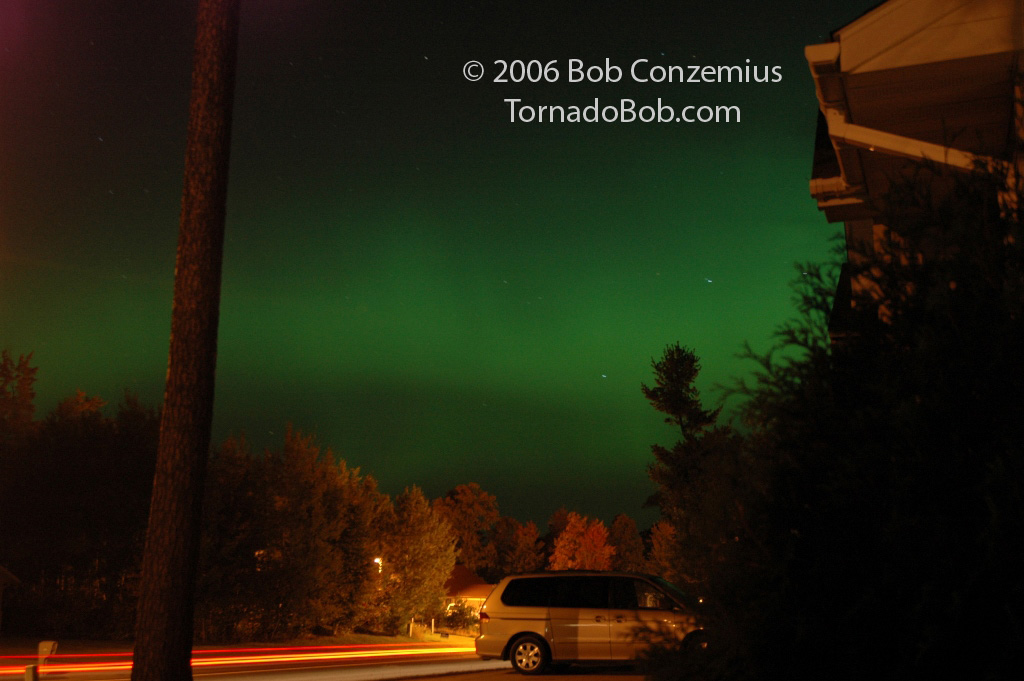 Soon, a more diffuse green band.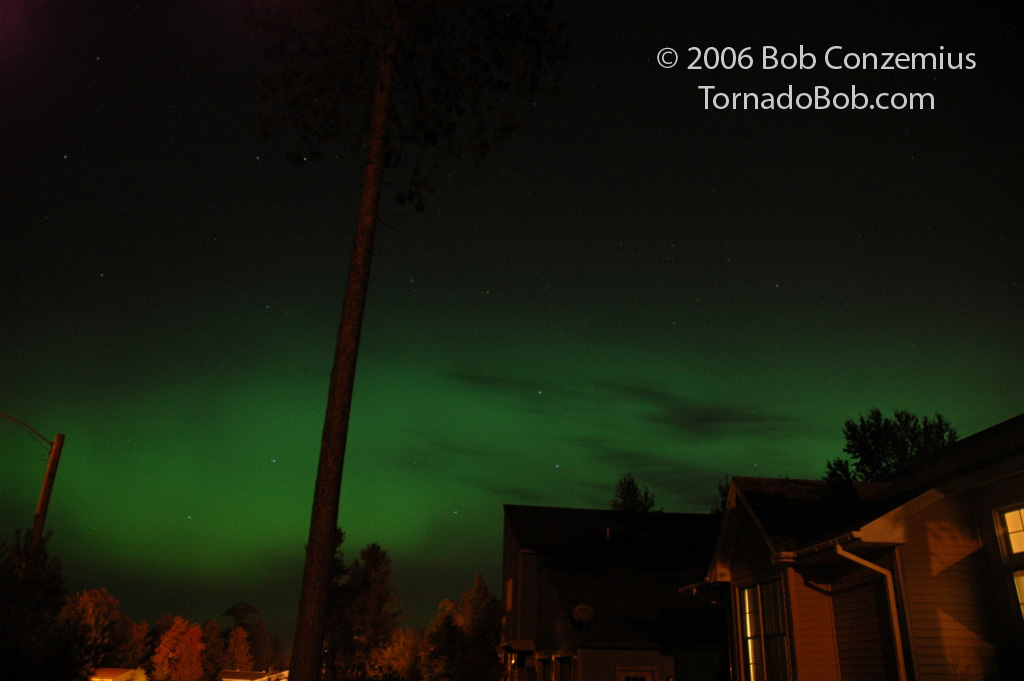 Looking a little higher into the sky.